Mackenzie Phillips
The American actress and singer Laura Mackenzie Phillips was born on 10th November 1959, in Alexandria, Virginia. In recent years, she's made headlines due to disturbing allegations of her father coercing her into an incestuous relationship; however, the entertainer first rose to fame playing Carol Morrison in "American Graffiti" when just 12 years old.
Mackenzie's parents are John Phillips and his first wife Susan Stuart Adams. John, a singer in 1970s group The Mamas & the Papas, married three more times and had several children: Jeffrey Phillips (also born during his marriage to Susan), and Tamarlene, Bijou, and Chynna Phillips.
When Mackenzie was 12 years old, a casting agent spotted her putting on a band performance with three of her classmates. She was subsequently given an audition for the role of Carol in "American Graffiti", which part she won. During her teenage years, she studied at Highland Hall Waldolf School.
Career
California state law required that Gary Kurtz, the producer of "American Graffiti", become Mackenzie's legal guardian during the filming of the movie. Her character, Carol, was accidentally picked up by John Miler (played by Paul Le Mat), a teenager who loved hot rodding and other dangerous activities.
During the 1970s, Mackenzie became a small-screen star after joining the cast of "One Day at a Time". Playing fan favorite Julie Cooper, who grew up with viewers and even became married, Mackenzie earned $50,000 a week – over $280,000 in today's money. However, in 1977, during the filming of season three, the troubled actress was arrested for disorderly conduct.
Producers of the show were faced with a problem when Mackenzie's drug and alcohol abuse began affecting her work. After arriving late and acting disoriented on several occasions during rehearsals, the brunette was ordered to take a six-week break to try to get clean; however, she was fired from the show in 1980 when it became apparent that her situation hadn't improved.
After overdosing and almost losing her life two times, Mackenzie voluntarily checked into the Fair Oaks Hospital for treatment. She was invited back to "One Day at a Time" in 1981, but began taking cocaine again the following year and collapsed while on set. Her character was written out of the series permanently when Mackenzie refused to take a drug test: it would take over ten years for her to enter a drug rehab program.
From 1986 onwards, Mackenzie took a lengthy hiatus from acting to focus on music, touring as a singer with "The New Mamas and the Papas", a reformed version of her father's band. Perhaps due to her bad reputation in showbiz, it took a while for the actress to find decent roles after returning to acting; however, she delivered a stellar performance as rockstar Molly Phillips in the 1999 Disney Channel series "So Weird", singing original songs written by the producers of the show.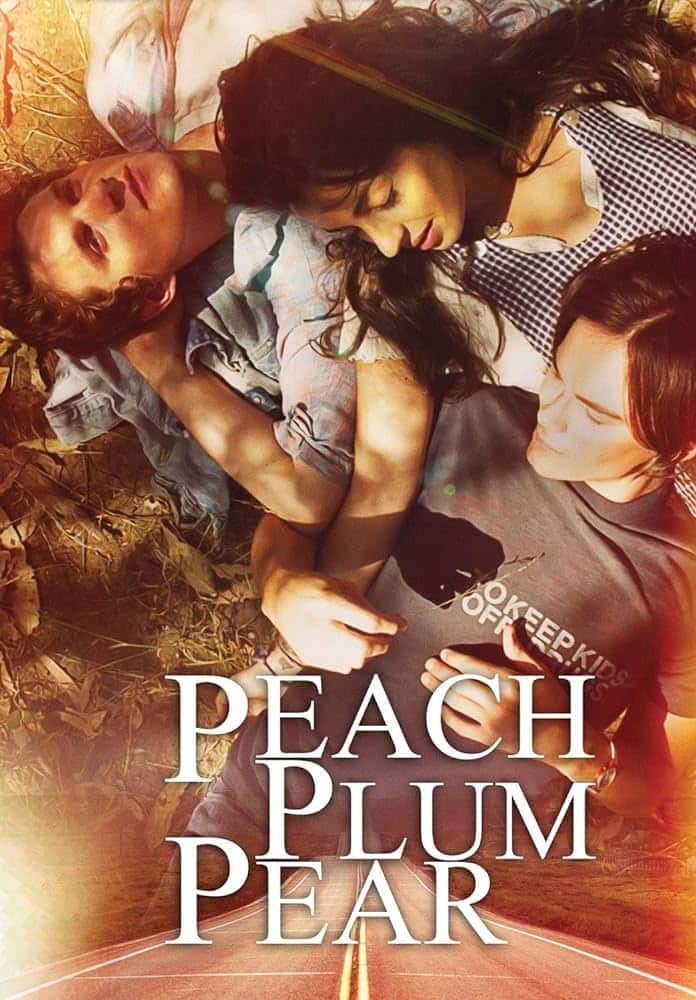 In 2011, Mackenzie was rewarded with the Honorary Best Actress accolade at Toronto's Female Eye Film Festival for her role as Sharon in the independent movie "Peach Plum Pear". While in Toronto, the actress went on a mini press tour, giving interviews on "The Marilyn Denis Show", "ET Canada", and "Canada AM". The main topics were her incestuous relationship with her father, which she'd revealed a couple of years back, and her drug and alcohol addictions.
The actress began working as a drug rehab counselor at California's Breathe Life Healing Center in 2016. In 2017, she guest-starred as Pam Valentine in an episode of the "One Day at a Time" reboot, later reprising the role in two episodes of season three. Her last project of note was playing Barbara Denning in the Netflix series "Orange Is the New Black".
Personal Life
Mackenzie has had three husbands: in 1979, she married Jeffrey Sessler, rock group manager and son of the Rolling Stones' long-time associate and drug supplier Freddie Sessler. The brief-lived union ended in 1981, then five years later Mackenzie tied the knot with rock guitarist Shane Fontayne, with whom she has son named Shane Barakan, born in 1987; she divorced Shane in 2000.
In 2005, Mackenzie married Keith Levenson, divorcing once again after just two years. The tormented celebrity has one although we don't have the exact details on Mackenzie's dating history, in 2022 she confessed to having dated women in the past.
For decades, substance abuse has cast a long and weary shadow over Mackenzie's life and public image. In August 2008, she was arrested by the Los Angeles Airport Police on charges of possession of cocaine and heroin; two months later, she was sentenced to a drug rehabilitation program after pleading guilty to one felony count of cocaine possession. After completing the program, the drug case was dismissed.
Mackenzie released her explosive memoir, "High on Arrival", in September 2009. Promoting the book, she gave an hour-long interview on "The Oprah Winfrey Show" and told the presenter that she had first tried cocaine at 11 years old. Not only that: her father also allegedly took drugs with her and even injected her with cocaine. From January to February 2010, Mackenzie participated in season three of "Celebrity Rehab".
The "One Day at a Time" star read excerpts from her book during the uncomfortable interview. According to Mackenzie, the night before her first wedding she woke up and found herself having sex with her father after blacking out on drugs. Upon confronting him months later, John denied having raped his daughter, claiming that they had made love.
From then on, her recovery became a talking point in interviews. Mackenzie described her and her father's consensual sexual relationship as akin to Stockholm syndrome, but doubled down that the initial incident was rape, saying: "No matter what kind of incest, it is an abuse of power… A betrayal of trust." The incest ended when Mackenzie became pregnant and her father paid for the abortion.
Although John's second and third wives, Michelle Phillips and Genevieve Waite, denied the allegations, Michelle's daughter Chynna supported Mackenzie's claims. According to Chyna, Mackenzie first told her about the relationship in 1997, over a decade after it ended. Meanwhile, Jessica Woods, daughter of "The Mamas & The Papas" founder Denny Doherty, said that her father knew what had really happened, and that he was "horrified" by what John had done.
The Phillips clan is clearly a disturbed one, as Bijou's husband, actor Danny Masterton, was sentenced to 30 years to life in prison after being convicted of raping two women who previously belonged to the Church of Scientology. The case goes back to March 2017, when the Los Angeles Police Department launched an investigation after three women filed sexual assault allegations against the "Men at Work" star.
When two more women came forwards with similar rape accusations, Danny was dropped by his talent agency and fired from the Netflix comedy series "The Ranch". In August 2019, four women filed a lawsuit against the Church of Scientology and the actor for stalking and harassment that stemmed from their rape allegations.
Actors Ashton Kutcher and Mila Kunis recently came under fire for writing character letters in support of Danny prior to his sentencing; after days of online backlash and a lukewarm apology video, the famous couple stepped down from the board of the anti-child-sex-abuse organization Ashton and his then-wife Demi Moore co-founded in 2009.
Despite earning a small fortune on "One Day at a Time", Mackenzie is worth no more than $1 million after her career slowed down.