Who is Allegra Versace Beck?
The world of fashion has long been associated with glamour, luxury, and opulence, and few names evoke these qualities as powerfully as the Versace family. While Gianni and Donatella Versace are undoubtedly the most recognizable faces of the Versace Empire, there is another member of the family who has quietly made her mark in the fashion world – Allegra Versace Beck, better known as just Allegra Versace.
In this article, we'll delve into Allegra's life, her career, and her remarkable net worth.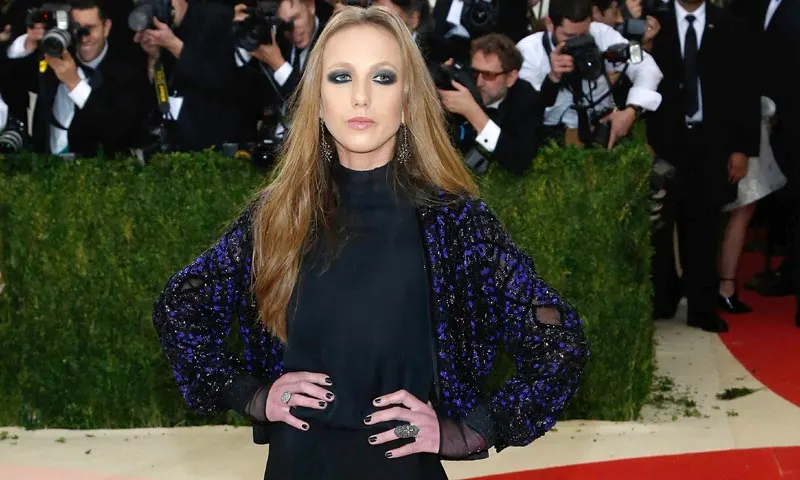 A glimpse into Allegra Versace's family background
Born under the zodiac sign of Cancer on 30 June 1986, Allegra recently celebrated her 37th birthday. A native of Milan, Italy, she holds both Italian, and American nationality through her father. Paul Beck, was an American model and actor, born in the '50s in the US. He began modeling at age 16, and he rose to prominence after marrying Allegra's mother – Donatella Versace needs no introduction as the artistic director and vice president of the renowned Versace fashion house. Paul and Donatella met back in the early '80s, and married in 1983. Besides Allegra, they are parents of Daniel, their son born in 1990, but the couple divorced in 2000, marked by Paul's infidelity, and Donatella's struggle with heroin addiction.
Allegra's uncle, the late Gianni Versace, was the founder of the company that quickly became synonymous with luxury and opulence. He was the one who instilled Allegra's lifelong passion for ballet; she was nine years old when she took ballet classes, and to this day, Allegra is a huge admirer of ballet.
Allegra's childhood, struggles, and education
Growing up, Allegra experienced both the privileges and challenges of being part of a high-profile fashion family. Her family's vast wealth and worldwide fame afforded her a life of luxury, including attending exclusive schools and enjoying extravagant vacations. However, her life took a somber turn when her uncle, Gianni Versace, was tragically murdered in 1997, following which, Allegra's life became even more complex when she inherited a 50% stake in the Versace Company.
When it comes to her educational background, Allegra attended The British School of Milan (previously known as 'The Sir James Henderson School'), and upon matriculating in 2004, she enrolled at Brown University in Rhode Island, before transferring to the University of California, Los Angeles (UCLA), in 2006. She studied French, Art history, and Theatre, then following her graduation in 2008, Allegra worked as a theatrical dresser in New York City.
gianni and donatella versace with her then-husband paul beck, their children daniel and allegra, their t'ai chi instructor mike hoffmeister, and antonio d'amico for vogue US "versace's castle in the sand" december 1994, by … pic.twitter.com/ik4H8M65E1

— Nathan (@muglerize) November 16, 2020
Allegra Versace's career in fashion
Allegra was 11 years old when her uncle was killed, and on her 18th birthday, she received 50% ownership of Gianni Versace S.p.A. Her other uncle, Santo Versace, owns 30% of the fashion empire, while her mother, Donatella, owns 20%. The late Gianni left Allegra his 50% of the company through his testament.
Although she was legally able to claim full control of her inheritance, Allegra decided to focus on her education, and didn't begin participation in the company's businesses until she was 24 years old.
Allegra's fashion career began to take shape when she joined the Versace Company as an intern, working her way up through various roles.
While she has largely stayed out of the public eye, Allegra has played a crucial behind-the-scenes role in the company. Her dedication to preserving the Versace legacy has helped the brand maintain its status as a global fashion powerhouse. Since 2011, Allegra has been one of the board directors of Versace Empire.
Controversies
In recent years, Allegra Versace has managed to maintain a relatively low profile in terms of controversies, especially compared to some other prominent figures in the fashion industry. However, like many public figures, she has faced a few controversies and challenges over the years.
Growing up as the heiress of the Versace fashion empire, Allegra faced intense media scrutiny from a young age. Her privacy was often invaded by paparazzi, and this constant attention affected her ability to lead a private life.
The sad life of Allegra Versace: The mysterious but reluctant heiress to @Versace's throne. https://trib.al/wYHNygz

Posted by Mamamia on Tuesday, January 16, 2018
She was the constant subject of cruel gossip, and photos of her taken in nightclubs with speculations of her being drunk were often seen in tabloids.
In her late teens and early twenties, Allegra Versace made headlines when it was revealed that she had battled anorexia nervosa, an eating disorder characterized by extreme weight loss and an unhealthy preoccupation with body image. Her struggle with the disorder brought attention to the issue of body image in the fashion industry, and raised awareness about the pressures placed on individuals in the public eye.
Allegra is 5ft 5ins (1.65m) tall, and used to weigh around 90lbs (42kgs). She's done a lot of therapy and counseling to reduce her weight, and today, she weighs around 120lbs (55kgs).
Allegra's inheritance of a significant stake in the Versace Company following the death of her uncle Gianni Versace led to discussions and debates about wealth, inheritance, and her role within the company, which sometimes stirred controversy and speculation.
As mentioned, in recent years, Allegra Versace has generally kept a low public and in one of her rare statements, Allegra said that, unlike her mother, she hates being a celebrity. Nothing is known about her private life and relationships, and she doesn't have any social media accounts.
Net worth
Allegra Versace, the heiress of the iconic Versace fashion house, has successfully carved her niche in the fashion industry, despite the weighty legacy of her family name. Her career trajectory, from intern to a key player in the Versace Empire, is a testament to her dedication and love for the world of fashion. Allegra remains an integral part of the Versace legacy, ensuring that the brand continues to flourish for generations to come.
According to sources as of September 2023, Allegra Versace's net worth has been estimated to be over $900 million. This substantial wealth primarily comes from her stake in the Versace fashion empire. Her 50% ownership of the company gives her a significant share of the family's fortune, as well as an element of control over the business..