Who is Summer Phoenix?
Summer is an American actress, model, and designer. She's probably best known for her roles in films such as "Esther Khan" (2000) and "The Believer" (2001) alongside Ryan Gosling. Summer is also recognized for her work in TV series such as "Wasteland" (1999) and "The L Word" (2007).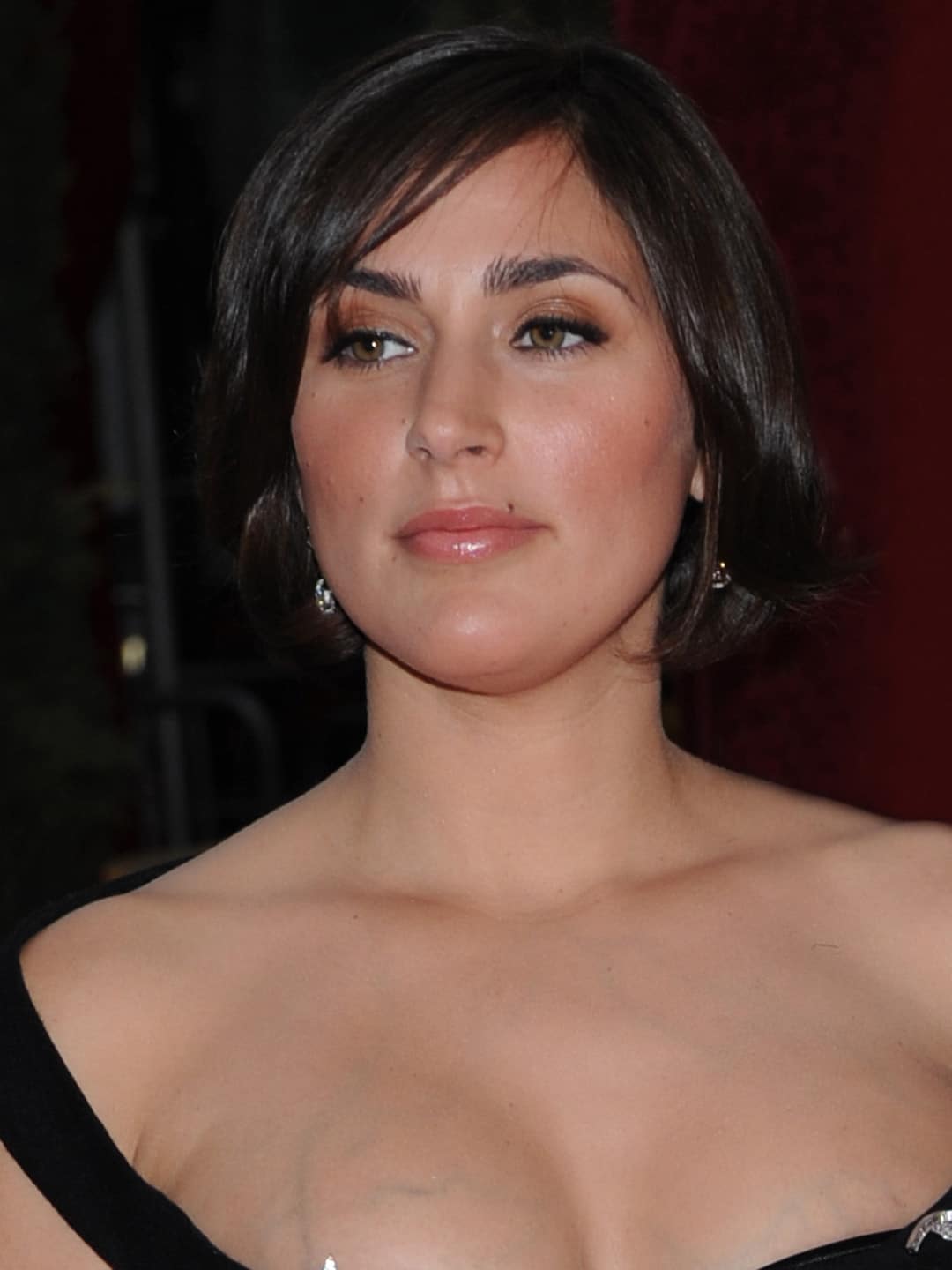 Wiki: Age, Childhood, and Education
Summer Joy Phoenix was born on 10 December 1978, in Winter Park, Florida, USA. Her mom, Arlyn Sharon (née Dunetz), hails from New York, with Hungarian-Jewish and Russian-Jewish roots, while her dad, John Lee Bottom, has English, German and French ancestry, coming from California. Her parents met in California in 1968, and later joined a religious group called the Children of God, working as missionaries in South America. Summer had four siblings, Joaquin (Leaf) and River, who are both actors, and two sisters named Rain and Liberty. River Phoenix sadly passed away from a drug overdose in 1993.
She started her education at New York University's Tisch School of the Arts, but left before graduating to pursue a film career.
Career Beginnings
Summer Phoenix embarked on her acting journey at a tender age, collaborating with her siblings under the guidance of agent Iris Burton. During this early phase of her career, she made appearances in popular TV series – in "Murder, She Wrote", Summer assumed the role of Cindy Donovan, sharing the screen with the renowned Angela Lansbury. The series revolved around Jessica Fletcher, a crime novelist who unraveled real-life murder mysteries.
Summer also featured in "Airwolf", in which she portrayed the character known simply as the "Little Girl". In this action-packed show, she worked alongside the main stars Jan-Michael Vincent and Ernest Borgnine.
Moreover, in 1986 she appeared as Becky Stark in the television movie "Kate's Secret", starring Meredith Baxter Birney, Ben Masters, Tracy Nelson and Edward Asner.
Phoenix made her film debut as Candi in "Russkies" (1987), a story about young American boys forming an unlikely friendship with stranded Soviet sailors in Florida, starring alongside Joaquin Phoenix, Peter Billingsley and Susan Walters.
Before the decade ended, Summer Phoenix appeared in various TV shows. In 1987, she made a guest appearance in "Growing Pains", sharing the screen with stars such as Alan Thicke and Joanna Kerns.
The following year, Summer featured in "ABC Weekend Special", while in 1989, she took on a role in "The New Leave It to Beaver".
She returned to acting in 1997, with the role of Jane Freeman in the film "Arresting Gena", and in 1998 she played the role of Rebecca Fernhurst in the teen drama "Girl". The movie follows the story of Andrea Marr (Dominique Swain), a high school senior living in rural Washington.
At the beginning of the new millennium, Summer Phoenix took on several film roles. She began with the role of Meg in the film "Committed", starring Heather Graham as Joline, a woman who travels cross-country to find her estranged husband after he leaves her.
Summer next played the title role in "Esther Kahn" (2000), a young woman in London pursuing a career in the theater. The film explores her journey in the world of acting.
In "Dinner Rush" (2000), Summer Phoenix played Marti Wellington, set in a high-end restaurant and revolves around the interactions of the staff and patrons during one busy night.
In 2001, Summer Phoenix played the role of Carla Moebius in "The Believer". The film stars Ryan Gosling as Danny Balint, a Jewish neo-Nazi struggling with his identity.
In 2002, she appeared in "The Laramie Project" as Jen Malmskog. This film is a dramatization of the aftermath of the murder in Laramie, Wyoming, of Matthew Shepard, a young gay man, and the community's response to the tragedy.
After her role in "Suzie Gold" in 2004, Summer Phoenix took an hiatus from acting to focus on her family. She returned in 2016 with the role of Samantha in "Two for One" – the film revolves around a young artist in New York City, who takes guardianship of his two best friends' young daughters following their parents' tragic passing in the September 11 attacks. Eleven years later, he returns to his hometown of Buffalo, New York, to raise the two girls, due to the financial strains of living in the city.
Summer played the role of Beatrice Price, an inmate at a women's mental asylum where the inmates decide to stage a theatrical production of Herman Melville's "Moby Dick" in the film "The Mad Whale" (2017). She stars alongside Camilla Belle as Isabel Wallace and Dominic Rains as Dr. Benjamin Calhoun in this unique adaptation of the classic novel.
To speak further of her accomplishments, she starred in the horror film "The Bait" (2021), co-starring Dule Hill and Nick Mohammed, among others.
In the 2022 thriller "What Comes Around", directed by Amy Redford, Summer Phoenix starred alongside Grace Van Dien and Kyle Gallner in a suspenseful tale in which a young love affair transforms into a menacing game of cat and mouse, in which nothing and no one is as they seem.
She is currently working on several projects. Phoenix is set to star in "Mary Pickford: Love Wild", an unconventional biopic based on the life of Mary Pickford, alongside Cary Elwes and Balthazar Getty. Directed by Jennifer DeLia, the film explores the story of Mary Pickford, known as America's first sweetheart, the co-founder of United Artists, and the only businesswoman in Hollywood during her time.
Moreover, Summer is set to appear in "The Line", an episodic action-thriller directed and written by Jorge Suarez. The film follows three diverse lives that have never intersected until they find themselves in the crosshairs of a righteous hitman with a morality complex, co-starring Bradley Gregg and Gregory Cruz.
Net Worth
Summer Phoenix's net worth is estimated at $4 million, as of mid-2023.
Personal Life, Married, Husband, Children
In the late 1990s, Casey Affleck met Summer Phoenix through her brother Joaquin, and they began dating in 2000. They became engaged in January 2004, their first son, Indiana August, was born in May 2004, they married in 2006 in Savannah, Georgia, and their second son, Atticus, was born in December 2007. By November 2015, they had separated, which they made public in March 2016. In August 2017, Summer Phoenix filed for divorce in Los Angeles, citing "irreconcilable differences", and the divorce was finalized later that year.
Appearance and Body Measurements
Summer Phoenix has dark brown hair and brown eyes. She stands at a height of 5ft 7ins (1.7m), while she weighs approximately 110lbs (50kgs). Her vital statistics are unknown, but she has a slim figure.