Keir Gilchrist is a Canadian actor, who rose to prominence by playing Marshall Gregson in the TV comedy-drama series "United States of Tara" from 2009 to 2011, and Sam Gardner in the Netflix comedy-drama "Atypical" between 11 August 2017 and 9 July 2021. He's of less-than-average height.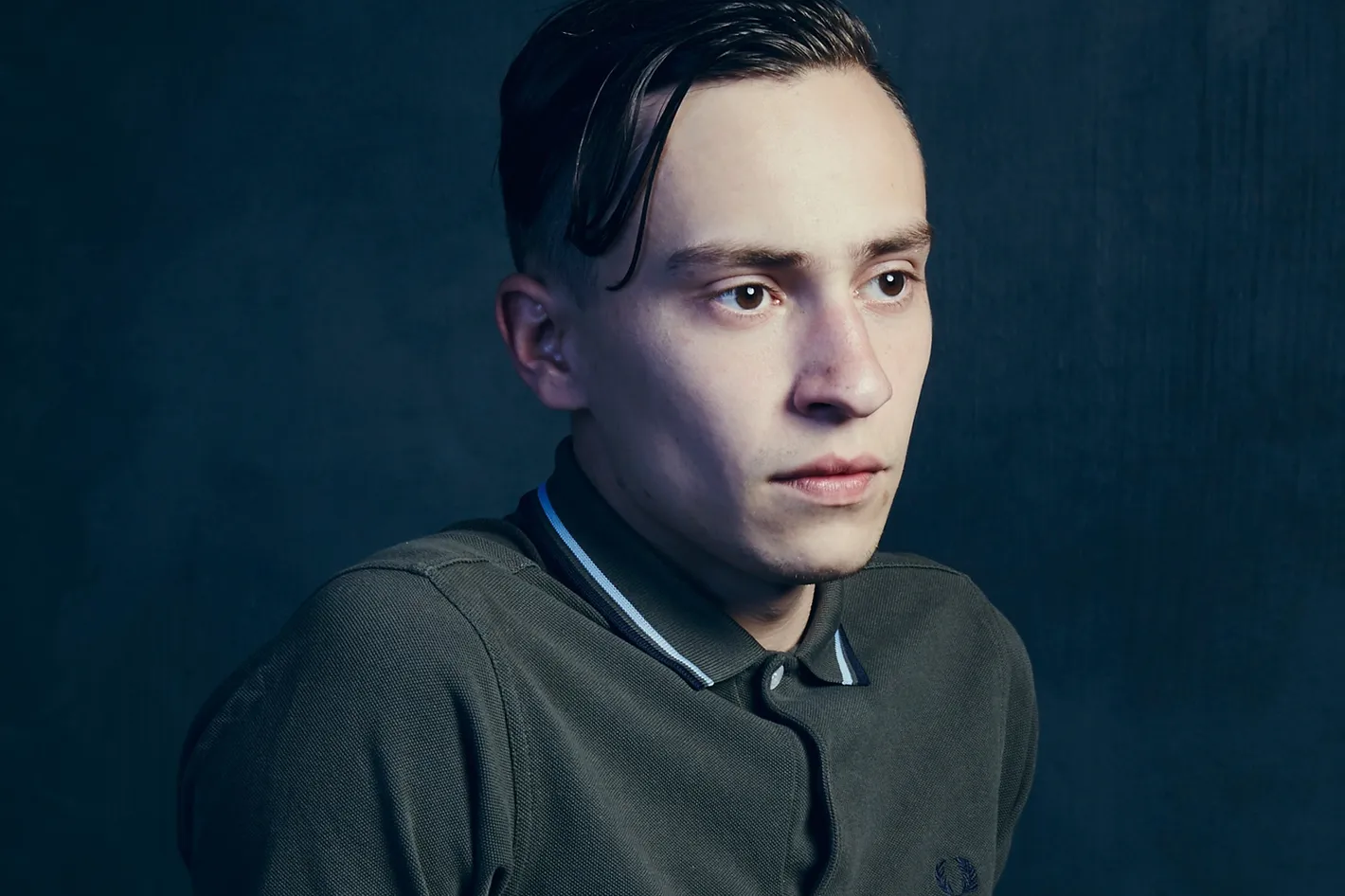 Early life
Keir David Peters Gilchrist was born into a Canadian family on 28 September 1992, in Camden Town, London, England; his name is based on the ancient Gaelic word for 'the dark one.' Keir's parents are Ian and Catherine Gilchrist (née Peters). Keir has a younger brother, Evan Gilchrist, born on 7 December 1996 in London. Evan is primarily a film actor, perhaps best known for playing Greg Delois in "Carrie" in 2013, and Greg in "The Cabin House" in 2019.
Keir's maternal half of the family has a few notable members. His grandfather, Douglas Dennison Peters, was a politician and Member of Parliament for the Canadian district Scarborough East between 1994 and 1997. He was previously a banker and economist, and died on 7 October 2016 aged 86 in the Netherlands. Keir's maternal uncle, David Wilfrid Peters, is an economist.
Keir's family moved to Boston, Massachusetts, when he was young, then lived in New York City before permanently moving to Toronto, Canada. He knew he loved acting when he was very young, and his acting coach encouraged him to try to make it as a professional.
Early education
Keir was an Annex Children's Theatre (ACTE) student – the institution in Toronto, offers theatre courses for children and teens ages six to 15. It's unclear when Keir left, but his first prominent role on TV, playing Josh McKellar in "The Winner" sitcom in 2007, coincided with the upper limit of his education. He played a shy and quiet teenager, who became outgoing after he met his middle-aged neighbor after moving to Albany, New York State.
Career
Keir made his professional debut as Jim Stockwell Jr. in an episode of the "Queer as Folk" TV series in 2003. His first film, "The Right Way," was released in 2004. After a few minor roles and his time in "The Winner," Keir played Marshall Gregson in three seasons of the comedy-drama "United States of Tara" between 2009 and 2011. Both TV shows were a foreshadow for his most recognizable role. This time, Keir played the supportive gay son of Tara Gregson, who struggles with dissociative identity disorder while trying to raise her two children. Keir was also the primary cast member of the "It's Kind of a Funny Story" movie, alongside Zach Galifianakis and Emma Roberts in 2010.
Acting in the 2010s
Keir played the titular role in the movie "Matty Hanson and the Invisibility Ray" in 2011, and Penna in the short film "Seasick Sailor" in 2013. He also played the lead role in the two-episode mini-series "Delete" in 2012 and 2013, then his career seemingly declined until he co-starred as Paul in the "It Follows" movie in 2014.
Keir told WickedHorror.com that he had doubts about the 'its' being people and not CGI monsters, but that he was equally surprised and satisfied that the movie was so scary after editing. He added that he'd been a horror and sci-fi fan for years, but that the horror genre bored him as he valued escapism over flashy jump scares. Keir leveraged his role in the supernatural horror film to play the lead role of Daniel Austin in another, "Dark Summer," and John Lovett in the psychology-based docudrama "The Stanford Prison Experiment" in 2015.
Keir moved to the Echo Park neighborhood in Los Angeles around that time, and got a rescue mixed-breed dog, Lorraine, based on his Interview Magazine interview in 2017. He also mentioned in one interview that he spent two years learning to farm, and wants to return to it one day, but would like to emulate Johnny Depp's career.
Starring in "Atypical"
Keir had somewhat notable roles in the movies "The Good Neighbor" in 2016, and "Heartthrob" the following year, but playing Samuel "Sam" Gardner in the Netflix-produced comedy-drama, "Atypical" became his perhaps best-known role to date. He portrayed a quirky teenager on the autism spectrum who wants a girlfriend after his therapist, Julia, shows him that autistic people can date. Sam briefly had a crush on Julia before dating Paige Hardaway, played by Jenna Boyd.
The TV show received positive reviews in the first season, which only improved after the second, when the showrunners employed genuinely autistic writers and actors; it ended on 9 July 2021 with overwhelmingly positive critiques. Keir revealed to TheMighty.com in 2017 that he struggled with mental health, particularly severe anxiety, panic attacks, and depression, and that his family members have had mental health problems. He admitted that he related to the roles, but didn't intentionally portray such characters. Instead, he sought to confront and discuss mental issues, and end the stigma. That compelled him to audition, and things worked out well that way.
Keir also mentioned to Variety that he went through six or seven auditions to land the role. That allowed him to read books, especially "The Journal of Best Practices," by the writer and speaker David Finch, to influence how he plays Sam. For example, he had to learn to avoid eye contact with his scene partners. That was crucial to Sam's personality, and the polar opposite of what actors usually do. Another example was adjusting speech with Sam's rapid flow of thoughts.
Acting break and return
After a successful four-season run, Keir needed time to recharge his creative batteries, and wanted to choose his next role carefully. He appeared in a single project in 2021, the poorly-rated movie "An Intrusion." He agreed because he'd been planning the film for years, and it had connections to heavy metal; the creator, Nicholas Holland, is in bands Wounded Touch and Sunlight's Band that Keir admired. Additionally, bands such as Full of Hell, Body of Light, and Weekend Nachos provided music for the soundtrack, or allowed actors to wear branded T-shirts.
Tom Pelphrey, Krysten Ritter, Jesse Plemons, Elizabeth Marvel, Elizabeth Olsen, Lily Rabe, Patrick Fugit, Keir Gilchrist and Richard C. Jones attend the Max Original "Love & Death" premiere at Directors Guild Of America on April 26, 2023 in Los Angeles, California pic.twitter.com/e8uLROxVd9

— Celebrity News (@celebfashionnnn) April 27, 2023
Consequently, Keir paused acting for about two years, and only returned to television in 2023, as Ron Adams in the crime-drama mini-series "Love & Death" headlined by Elizabeth Olsen; he also starred in the critically acclaimed film "The Featherweight" as Billy Papaleo Jr.
His latest movies, the drama "Freaky Tales" and the comedy "Mort in Sherman Oaks" were in post-production in early October 2023. Keir also expressed plans to produce and direct, and said that he admires character actors. He mentioned Paul Giamatti, particularly his performance in the "John Adams" mini-series, and Christian Bale, known for drastically changing his body weight for roles. However, Keir clarified that he doesn't plan on following their career path.
Music
Keir released an album entitled "Whelm x SICK SHIT" in collaboration with another band, Sick Shit, on 24 October 2019, with Whelm, his first band. The grindcore band has been performing live since at least 2016. Keir told GoldDerby.com that he felt like an outsider during high school and was bullied. Simultaneously, he was into punk rock and felt like 'the only weird kid who liked creepers and bondage,' and his father also gave him a few Minor Threat band CDs to listen to. Keir then noticed that many young people attended grindcore and hardcore music concerts, reinforcing his love for the genre. Keir met Whelm's initial vocalist and guitarist, Sean "Lord Spew" Glaze, at a random barbecue that a friend invited him to.
Keir is also the vocalist of the Los Angeles-based death metal band Phalanx. While he wasn't present for their debut album, he was the lead singer for their second digital album, "Golden Horde," released on 26 January 2020.
Keir's love for performing impacted his acting career. He admitted to Bandcamp.com that he often showed up on the "Atypical" set with a hoarse voice. He once had a black eye resulting from a night among the rowdy crowd in a mosh pit, a style of dancing typical for metal and rock concerts, where crowd members slam into or push others. Another time, Keir had a two-week buffer before the second season of "Atypical" began; shortly before it ended, Keir slipped on a beer on the floor, bruising his face after he fell onto a cinder block that held the kick drum.
On that note, Keir revealed his biggest fear, '… that if people found out what kind of stuff I was into, or even how I dressed normally, that it would ruin my [acting] career.' Simultaneously, Keir is terrified that people in the music industry will deem him a poser, and give him the cold shoulder. After learning that wasn't the case, Keir wanted to make a movie depicting his interpretation of the punk rock subculture, explaining 'You have to care a lot to be into this music. You're angry because you care a lot; I think that's what people miss.'
Girlfriend, actress Michelle Farrah Huang
Keir Gilchrist has only had one public relationship, with actress and ballerina Michelle Farrah Huang since 2017. The ethnically Chinese actress born in Los Angeles, played Tanya in seven episodes of "Atypical" between 2017 and 2021. Concurrently, she appeared as Erin in the "Notorious" TV series, and as Marissa in the 2019 movie "Just a Drill." They will also star in "Freaky Tales" together.
Keir and Michelle's first picture together dates to July 2017, when Keir posted a now-deleted Instagram photo from the "Room 104" TV series premiere. He also called Michelle his girlfriend in the conversations with Interview Magazine from August of that year.
He posted on Instagram on 3 June 2021 to wish Michelle a happy birthday, calling her 'wonderful and wondering how he got so lucky.' They spent much time together during the COVID-19 pandemic, including attending the red-carpet event for the HBO Max premiere of "Love & Death" in late April 2023. Both supported the Black Lives Matter movement, and participated in the SAG-AFTRA strike in 2023.
Physical characteristics, clothing style
Keir Gilchrist has dark brown hair and dark brown eyes. He's 5ft 6ins (1.67m) tall, weighs 132lbs (60kgs), and has a slim physique. His preferred clothing style resembles punk rock musicians: leather jackets, dark jeans, and Dr. Martens shoes. Keir nearly always wears several rings.
Net worth
Keir Gilchrist's net worth is estimated at over $400,000,as of late 2023, according to CelebrityNetWorth.com. That might be undervalued, because Keir lives in Los Angeles and has had a notable role in "Atypical" for four seasons, and a two-decade-long career.
However, Keir might have taken a pay cut to play specific characters. He admitted several times, including during the 2018 BUILD Series interview, that he was picky about roles, and that projects that focus solely on making money don't attract his attention. Instead, Keir prefers to build his resume slowly, with passion projects. On that note, he said he no longer related to awkward teenagers, and wanted to play characters who attend college or are adults. As for genre, he would like to star in period pieces, westerns, or something gang-related and similar to the "Peaky Blinders" TV show in the 2020s.