• Erin Angle is the wife of Hollywood actor Jon Bernthal, and a niece of two WWE wrestlers, Kurt and Eric Angle
• She holds an American nationality and graduated from Indiana University of Pennsylvania with a BA in nursing and the University of Southern California with an MS in anesthesiology
• She was previously a trauma nurse and nurse anesthetist at various medical centers
• She is married to Jon Bernthal and has three children
• Their net worth is estimated at $10 million

Known for movies

Erin Angle is mostly famous for being related to celebrities, who have surrounded her since her childhood. She is the wife of Hollywood actor, Jon Bernthal, and a niece of two WWE wrestlers, Kurt and Eric Angle. Let's find out more about Erin's personal life, nursing career, children and net worth.
Early life and family
Erin Angle was born in 1977 in Pittsburgh, Pennsylvania USA, and holds American nationality – the precise date of her birth is still unknown. Erin's mother's name is Cindy Abbondanza Angle; her father is Dave, one of four siblings of Kurt Angle, a popular WWE wrestler. Erin's grandparents' names (from father's side) are Jackie and David Angle. Just as her father, Erin grew up in a big family, with four sisters – Kristen, Lea Angle, Cassidy and Jackie, and a brother named Mark.
Erin spent her childhood and youth in her hometown of Pittsburgh, however, after she married her husband Jon Bernthal, she moved to Ojai, California, where she now lives an apparently happy life with her kids and husband.
Celebrity uncles, wrestlers Kurt Angle and Eric Angle
Erin is lucky to have two celebrity uncles who are both famous for their wrestling careers.
Kurt Steven Angle (born on 9 December 1968) grew-up along with his four older brothers and sister Le'Anne (died in 2003). He became a famous actor and a professional wrestler assigned to WWE. Kurt debuted on a wrestling show in 1996, and then signed a contract with the World Wrestling Federation (which later became WWE, World Wrestling Entertainment) in 1998.
Kurt had a very successful wrestling career, and won 21 championships in total. In 2017 he made a comeback to fighting, but soon retired for health reasons.
Another of Erin's uncles, Eric Angle (born 8 August 1967) was also a popular wrestler, though his career was not so successful as his brother's. Eric debuted in World Wrestling Federation in 2000, appearing along with his brother Kurt in a fight against The Undertaker on "Survivor Series". Both brothers were wearing the same wrestling clothes to confuse the Undertaker and switched places to stay up longer. Later he appeared in several wrestling shows from time to time, but was badly injured and after a few operations decided to quit wrestling.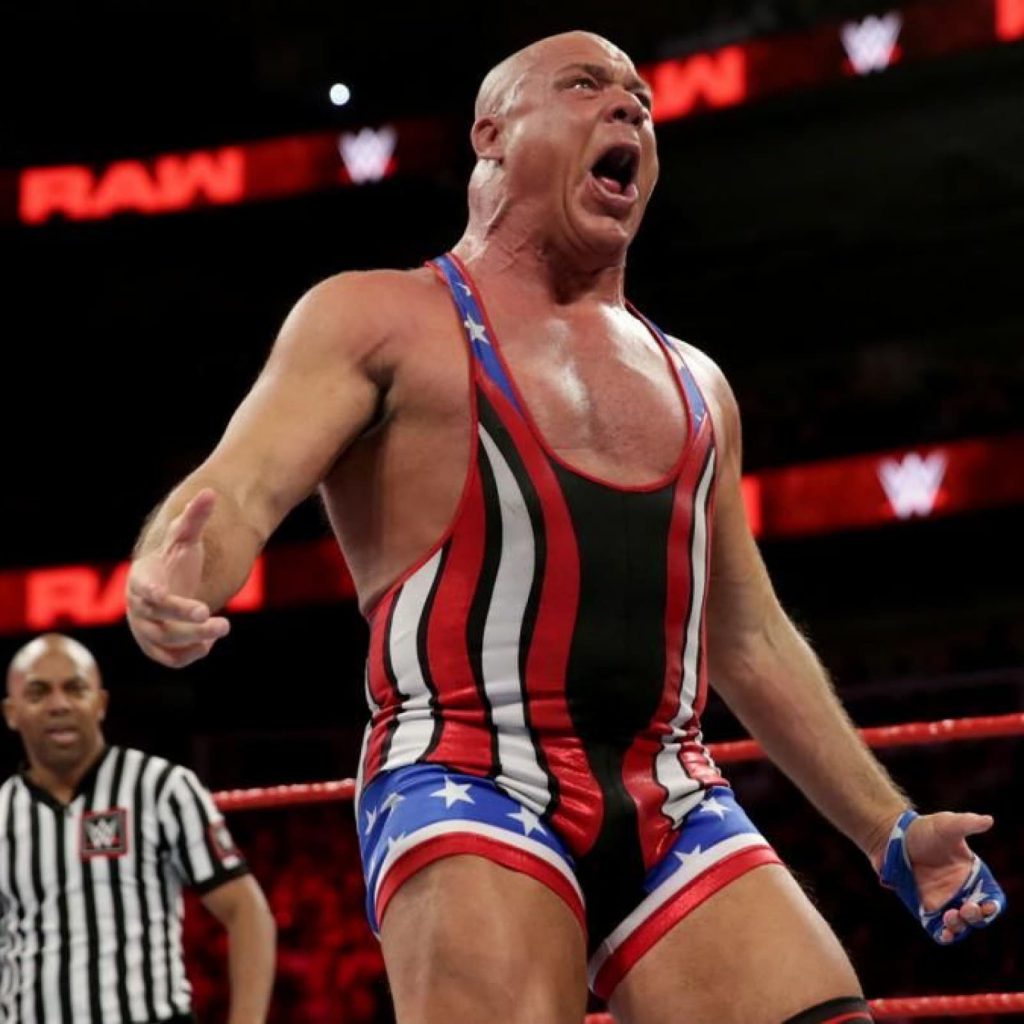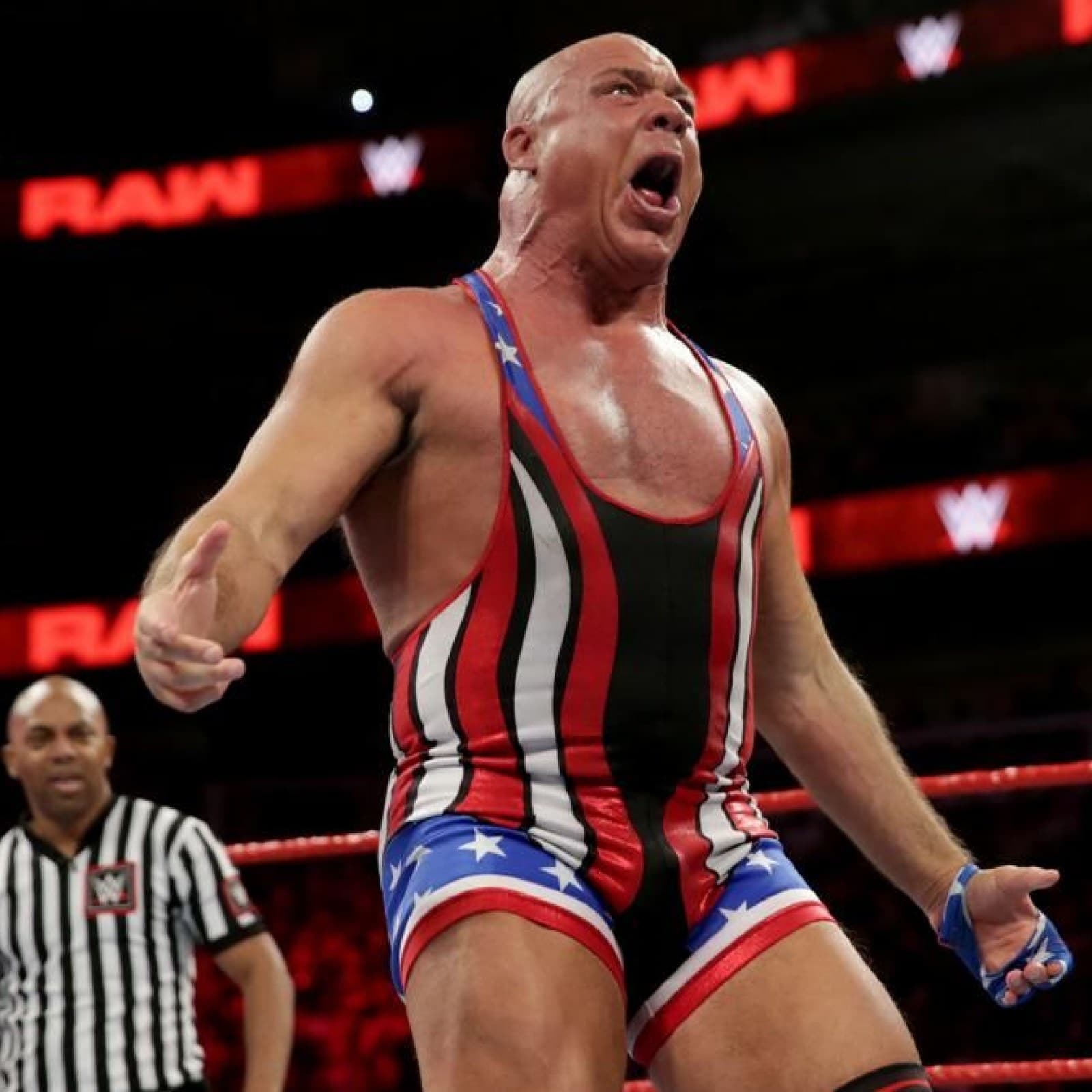 In 2019 he was arrested for an assault on a 12-year-old boy, whom Eric tossed by the neck and choked, and was caught on several cameras.
Educational background
Erin matriculated from her local Canon-McMillan High School in 1995. Then she entered Indiana University of Pennsylvania, and graduated in 1998 with a BA in nursing. By the end of 2008 Erin graduated from the University of Southern California, getting an MS in anesthesiology.
Career
Being a well-educated medical worker, Erin served as a trauma nurse from 1999. Later she worked in Washington at the Georgetown University Medical Center in the position of a nurse. She also had large experience working at the Stanford University Medical Center and USC University Hospital. After 2008 she worked as a nurse anesthetist at the Harbor UCLA Medical Center.
As of 2019, Erin quit her job to become a full-time home-keeper and mother as she has three kids, she decided to dedicate all her time to them.
Personal life, husband Jon Bernthal
Erin has been married to her husband Jon Bernthal for almost nine years already, though they met much earlier, around 2006. The couple married on 25 September 2010 in a private wedding ceremony in Potomac, Maryland, only inviting people who were close friends of the family; later Jon posted several photos from the ceremony on his social media profiles. Erin has given birth to three children: sons Henry (born in August 2011) and Billy (born in January 2013), and a daughter, Adeline (born in February 2015). Both Jon and Erin kept all the details about their future kids a secret, not even revealing their gender before they were born.
Erin is a well-known supporter of her husband, and calls herself his Number One fan, cheering all his acting achievements and awards.
Who is Jon Bernthal?
Jonathan Edward Bernthal was born on 20 September 1976, in Washington D.C. USA. He comes from a family of Ashkenazi Jewish descent – His parents are Joan Lurie and Eric Lawrence Bernthal. Jon understood he seriously wanted to go for acting while he was studying at Harvard University. He was noticed by the executive director of the Institute of Advanced Theater Training and was later offered a chance to continue his education in Russia. Jon flew to Moscow, and graduated from the legendary Moscow Art Theatre.
He started working at the American Repertory Theater in Cambridge, Massachusetts and then was invited to appear in movies. He started with small roles in such TV series as "Law & Order: Special Victims Unit" (1999-present) and "CSI: Miami" (2002-2012), "Boston Legal" (2004 – 2008) and "How I Met Your Mother" (2005-2014). He was subsequently cast in major roles in such movies as "The Ghost Writer" (2009), "Night at the Museum: Battle of the Smithsonian" (2009) and "Snitch" (2013). However, his most famous roles are as Shane Walsh from "The Walking Dead", and Frank Castle in "The Punisher". Jon could also be seen in "The Wolf of Wall Street" (2013), "Fury" (2014) and "Wind River" (2016).
GGG. pic.twitter.com/LfpvzsqFjq

— Jon Bernthal (@jonnybernthal) July 24, 2017
Hobbies and interesting facts
Erin is a big animal lover, and owns two English Mastiff breed dogs, named Bam Bam and Boss.
Her favorite actor is Dwayne Johnson, and her favorite actress is Jennifer Lawrence.
Erin likes Mexican cuisine.
Since Erin husband, Jon, is a former baseball player, the whole family often enjoys playing and watching baseball matches.
Erin also enjoys travelling around the world with her kids.
She enjoys swimming.
Social media presence
Erin is a very secretive person, and doesn't have any social media profiles, except a Facebook page which she abandoned in 2015 after posting a few photos. She doesn't appear much in the photos on her husband's profiles, though he is far more active than her – his Instagram is followed by over 2.1 million subscribers, while his Twitter is read by over 610,000 people. Jon often posts pictures of his children, sharing their achievements, and taking them to the sets of his movies.
Appearance, clothing style
Erin has long blonde hair which is naturally light brown; she has hazel eyes. Erin is 5ft 4ins (1.63 m) tall, weighs around 120lbs (54 kgs), and her vital statistics are 32-24-33.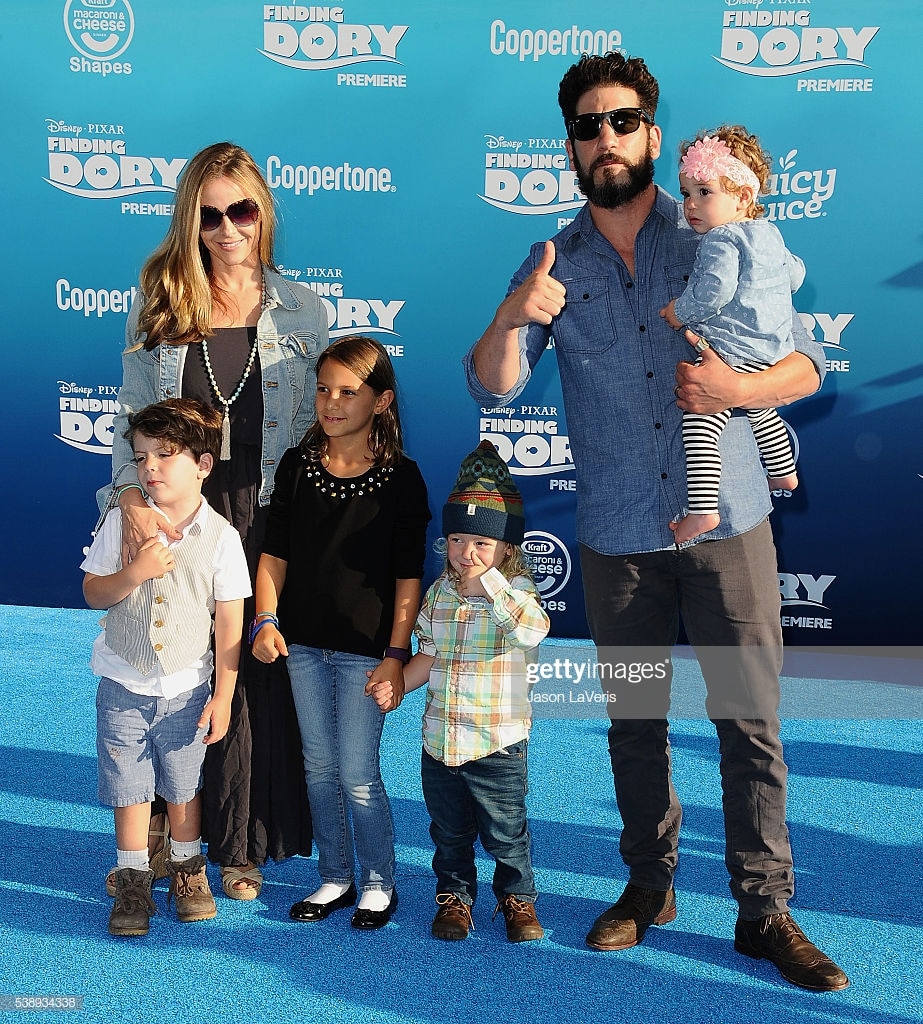 As to her clothing style, she prefers the casual look, and often wears jeans, hoodies and T-shirts, as it is comfortable for her to spend time and walk with her kids in such clothes.
Net worth and salary
According to authoritative sources, Jon and Erin's mutual net worth (which is mainly earned by Jon as he is paid higher than Erin, of course) is estimated to be around $10 million. Jon earns around $80,000 per episode in any TV series he appears in. Erin and Jon recently sold their house in Venice, which they owned since 2012, for $2 million, having bought it for $1.5 million, so a nice profit. The couple also owns several luxury cars: a Dodge Dart which is worth around $18,000, a BMW 5 bought for around $60,000 and a Honda Civic for $33,000.
Source:
IMDb
,
Wikipedia