• General Sam is an American YouTube personality born in 1991
• He started making videos in high school and created his YouTube channel in 2013
• His YouTube channel has over 715,000 subscribers and he has uploaded over 1000 videos
• He has a wife, Abby, and daughter, Madeline, and a dog named Rusty
• His net worth is estimated at $625,000, mainly from his YouTube channel and merchandise sales
 
General Sam is one of the most controversial YouTube personalities, who often suffers for his sense of humor. His accounts on Twitter and on YouTube were deleted and banned when he posted inappropriate jokes about females and Jews, however, he has managed to create other accounts and get his audience back. Let's find out more about his personal life, controversies, real name, etc.
Early life, family
Samuel R. Hyde, also known as General Sam, was born on 5 August 1991 in Tallahassee, Florida USA, so his birth sign is Leo, and he holds American nationality. He has both parents, who still live together, but has never mentioned their names or occupations. His elder brother's name is Zack; Sam shared in his video "Draw My Life", that when Sam was in elementary school, he and his brother hated each other. From an early age he enjoyed playing his Nintendo 64, and spent all his spare time gaming. He inherited his passion for video games from his father, who also liked to sit alone and enjoy playing in the silence. Sam remembered his father was very good at playing games and always finished them on hard mode. When Sam was nine years old, his aunt gave his father a copy of Diablo 2 for his birthday; his father played it a little bit, and then gave it to Sam, and for him it was a life-changing experience. He spent all day playing the game, but then an Xbox was released, and Sam wondered what were those Call of Duty and Halo games which everyone was talking about. He asked his father to give him those games as birthday presents, and was blown away with the new gaming experience.
Education
Almost nothing is known about Sam's educational background, except that he matriculated from a local high school in Tallahassee in 2009. He once mentioned that he was kind of a bully when he was in middle school, and his teachers knew he was often behaving badly. They blamed him for other kids' shenanigans, not even trying to understand he was not the only one who played tricks; the teachers always thought of him first when it came to bad behavior. He hasn't mentioned any college or university he graduated from.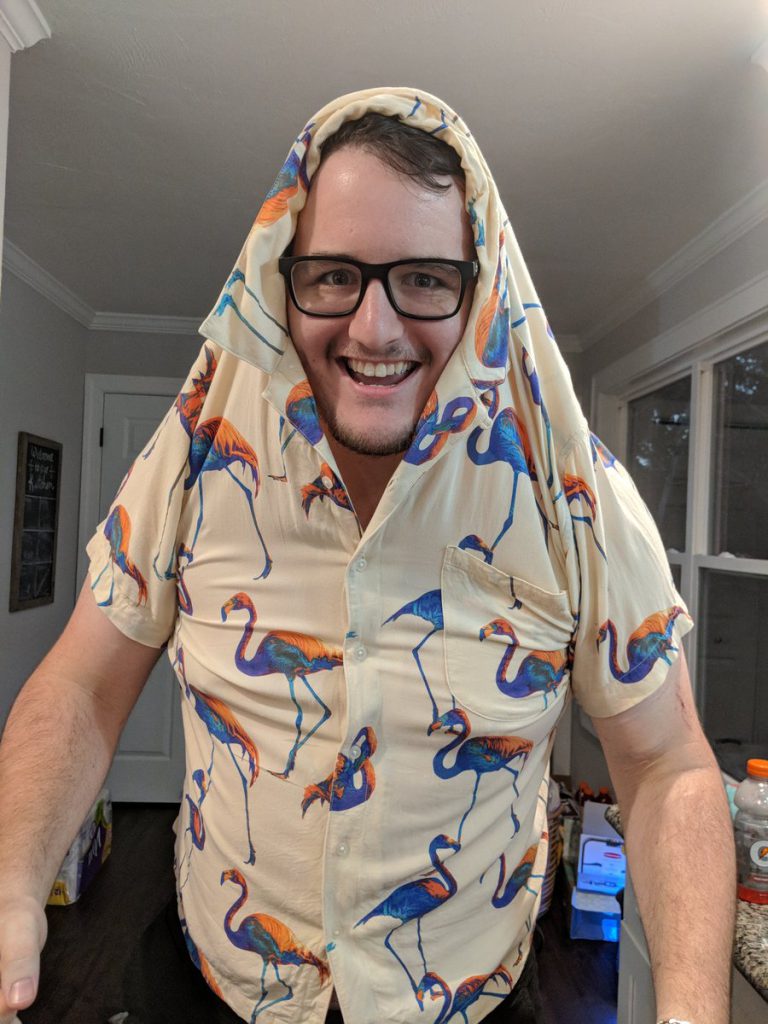 Career
When in high school Sam started making videos, but his microphone and other devices were of too poor quality, so he had to save money and upgrade his computer. Sam never mentioned what was his real life job, though a lot is known about his YouTube career which he started in 2013, when he was 21 years old, uploading his first video the same day his channel was created, on 24 January 2013. The video was entitled "DayZ: A Series of Betrayals", and it now has over 15,000 views. It is worth saying that the next video he uploaded to his channel, titled "Skyrim Dragonborn: The Beginning Is Never Easy" gathered over 110,000.
He soon understood that his videos on the popular RPG "The Elder Scrolls: Skyrim" were far more interesting for the audience than his "Let's Play" videos on the Action/RPG game "Path of Exile", so he focused on Skyrim. His videos were very special, since he commented on the gameplay in a very specific comedic manner, so his audience asked him not to change anything about his style, as they enjoyed it much. As for the moment, Sam's channel has over 715,000 subscribers and he's uploaded over 1000 videos, though he had to remove more than 200 of them after several complaints from the audience (see more details in Controversy passage). His most popular video is entitled "Things You Can Only Do in Skyrim VR", with over 3.5 million views. He also posts videos on Minecraft, Fallout and Grand Theft Auto V.
Controversy
When Sam created his first YouTube channel, he started uploading videos which were considered to be too rude to be posted on YouTube, so the platform authorities closed Sam's channel, and he had to create a new one, following the rules of the platform this time. However, for a long time he posted videos from a series of machinima short movies entitled "Shekelstein Saga". He used Skyrim game engine to film various stories of a character named Shekelstein, and although his audience apparently enjoyed the series very much, some reported them, contending that Sam was making fun of Jews. In order to save his channel, Sam had to remove all the videos from the series, and many others which could also be considered too controversial. His fans tried to save the videos they loved so much, and saved some to re-upload on other mirror channels, but Sam still deleted more than 200. It is worth saying that Sam's Twitter profile caught a permanent lifetime ban for his controversial posts.
Personal life, wife Abby, daughter Madeline
Sam net his future wife Abby when he was going home by bus. They were still in their middle school where they studied together, and they've never split. They welcomed their daughter in July 2018 and named her Madeline. Sam regularly posts photos of himself taking care of Madeline, showing his fans how he feeds her from a bottle or rocking her to sleep. Nothing is known about Abby's education or profession, and Sam has never mentioned anything about her job.
Hobbies and interesting facts
Sam is a dog lover; he has a dog named Rusty.
Sam once shared he hated hunting and fishing, considering he can't spend the entire day sitting on a dock trying to 'catch something that cost $9 at a local grocery store'.
He enjoys spending his spare time with his family, walking in the nearby forest, or in the backyard.
Social media presence
Sam has several issues with his social media accounts, since he is often quite explicit in his jokes and statements. So, his YouTube channel and his Twitter account are the second ones, as the first were banned or deleted. However, Sam's YouTube channel has now more than 715,000 subscribers. His Twitter is now called "General Sam's Assistant", and the description says it is the channel of his secretary named Margaret (though the avatar has his wife Abby's old photo) who mainly takes care of his merchandise. The profile is read by more than 10,000 people, and has recently been under the threat of another ban, as he posted a dangerous joke about his underage female fans. His Twitch channel has almost 100,000 followers, and he also has an Instagram account which is followed by more than 34,000 subscribers.
Appearance
Sam has short black hair and has green eyes. His height, weight and vital statistics are not available for the moment, though one can see Sam doesn't really care about his figure and doesn't keep fit, enjoying fat and fast food. As for his clothing style, he prefers a casual look and funny hats; he likes wearing jeans, hoodies and T-shirts. He wears glasses.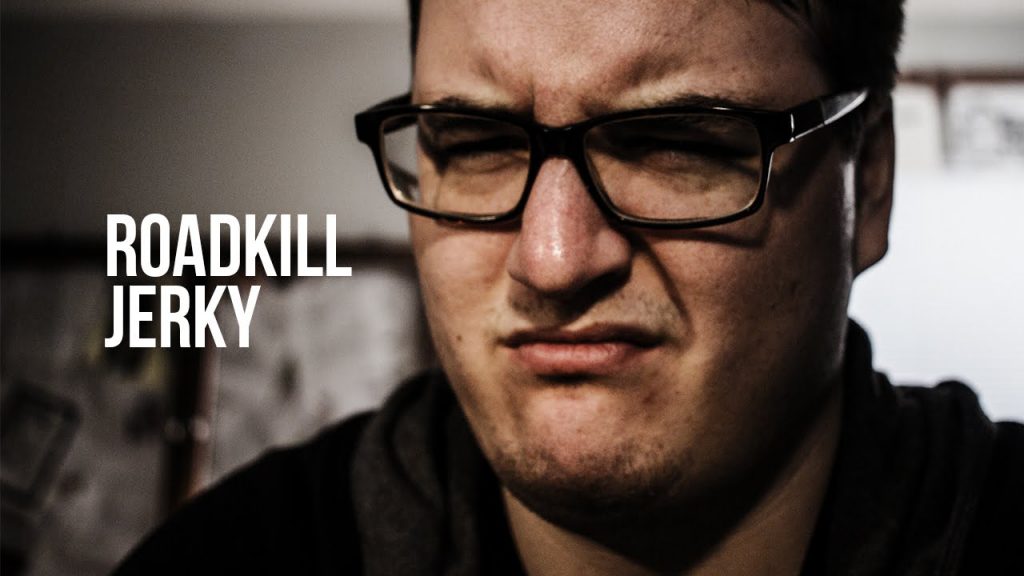 Net worth
According to authoritative sources, Sam's YouTube channel has gained him with a net worth of around $625,000 – he gets about $10,000 per month from it. He also benefits from his sales of merchandise. As far as Sam tries to keep his YouTube channel safe, and deleted all the controversial videos from it, he keeps on getting money from it. If he is careful, his net worth will increase in future as his fans love him and wait for his new videos all the time.