• Shamicka Gibbs is an American reality TV star, entrepreneur, chef, and former musician.
• She married Martin Lawrence in 2010, and they have two daughters together.
• She has her own business, Micka's Pantry, which sells only gluten-free organic spices.
• Martin Lawrence is an American actor and comedian, known for his role in the romantic comedy series "Martin".
• He has won five awards for his performances, including two Image Award wins for Outstanding Lead Actor in a Comedy Series.
 
Who is Shamicka Gibbs?
Shamicka was born in Los Angeles, California USA, on 11 November 1975 – her zodiac sign is Scorpio, and she holds American nationality. She's a reality TV star, entrepreneur, chef, and a former musician, but who's possibly known best for being a former wife of Martin Fitzgerald Lawrence, a noted American actor and comedian.
Early life and education
Shamicka hasn't spoken of any siblings whom she might have, so her fans believe her to be an only child. She was raised in Los Angeles by her parents whose privacy she respects, thus not a lot about them is known; it's believed that her father was a musician, thus her interest in music, and that her mother was a nurse.
She grew up being passionate about music and acting, and started thinking about launching a career as a singer while attending Leuzinger High school in Lawndale, California; she was 16 when she joined her first band, but they disbanded after less than a year.
Shamicka matriculated in 1994, and then chose to pursue a career in the music industry rather than a college degree.
Shamicka's career
Shamicka was initially focused on music, but after she failed to attract enough attention and become a popular singer, she turned to other ventures.
After having been diagnosed with the auto-immune disease lupus in the second half of the 2005, Shamicka had to entirely change her diet, turning to eating only gluten-free food.
She began feeling better after this, and then chose to share what she had learned with her fans, launching her own business Micka's Pantry, which sells only gluten-free organic spices. She has also since then begun hosting the show "Cooking and Conversing", and become a motivational speaker.
Shamicka is today also the owner of 10 Massage Envy spas, while she has also launched her own shoe collection.
She has appeared in a couple of episodes of the not-so-popular reality TV show "Hollywood Exes", which follows the lives of various celebrities' former wives and girlfriends.
Love life and marriage with Martin Lawrence
Shamicka met Martin in 1997, when they were introduced by a mutual friend; Martin was interested in Shamicka's services as a singer, but they went on to fall in love, and eventually married on 10 July 2010.
More than 120 people attended the wedding, including famous actors Denzel Washington and Eddie Murphy.
Shamicka and Martin have two daughters together, both of whom were born years prior to their wedding: Iyanna Faith on 9 November 2000, and Amara Trinity on 20 August 2002.
Martin filed for divorce on 25 April 2012, and while neither has spoken about what led to it, it's widely believed that Shamicka was dissatisfied with Martin's excessive drinking.
It's widely known that Martin had previously been married to Miss Virginia Patricia Southall, from 1995 to 1997; they have a daughter Jasmine Page together, born on 15 January 1996.
As of May 2022, Shamicka seems to be in a relationship with a non-celebrity American man, judging by the pictures uploaded onto her Instagram account; she was once married to Martin Lawrence, and has two daughters with him.
Hobbies and other interests
Shamicka's quite active on Instagram, and seems to be enjoying the attention which she's receiving from her close to 200,000 followers; there are nearly 2,500 pictures uploaded onto her account, the majority of which have been taken during her everyday life.
She's a fan of tattoos, and her several inked onto various parts of her body.
Shamicka's passionate about travelling, and has been to various European countries for both work and pleasure, while her dream travel destination seems to be Barcelona, Spain.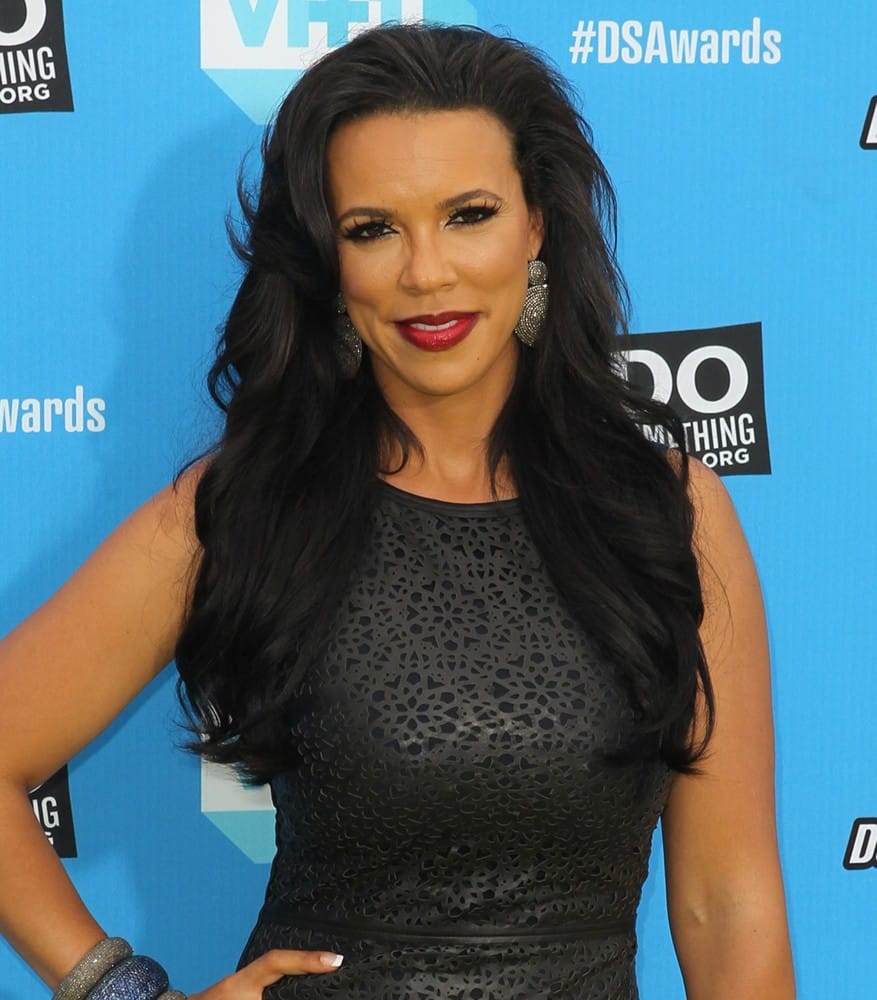 She's physically highly active, and has three to four training sessions at the gym every week, while she also enjoys practicing yoga and dancing.
Shamicka has her own favorite actors and actresses, some of whom are Will Smith, Jim Carrey and Rosario Dawson, while a couple of her favorite films include "Independence Day", "Ace Ventura: Pet Detective" and "Seven Pounds".
Age, height and net worth
Shamicka's age is 46. She has long black hair and brown eyes, her height is 5ft 7ins (1.7m) and she weighs around 130lbs (60kgs).
As of May 2022, Shamicka's net worth stands at more than $5 million, while her former husband Martin's net worth has been estimated at over $110 million.
Who is her former husband Martin?
Martin was born in Frankfurt, West Germany on 16 April 1965 – his zodiac sign is Aries, and he holds American nationality. He has appeared in close to 50 movies and TV series, while he's probably still known best for his portrayal of the main character Martin Payne in the romantic comedy series "Martin". It was created by John Bowman and Topper Carew, also starred Tisha Campbell and Thomas Mikal Ford, and follows the lives of TV and radio personality Martin, his girlfriend Tina and their closest friends; the series aired from 1992 to 1997 and won six of the 17 awards for which it was nominated.
Martin spent the first seven years of his life in Germany, where he was raised alongside his five siblings by their father John Lawrence, who was at that time serving in the US Army, and their mother Chlora (nee Bailey) who worked various jobs. The family moved to the US when Martin was seven years old, abuthis parents divorced in the following year; his father then became a police officer, but Martin rarely saw him, and the siblings were raised solely by their mother.
Martin studied at Eleanor Roosevelt High School, then transferred to Friendly High School; he was mostly into boxing during his teenage years, and competed in the Mid-Atlantic Golden Gloves amateur boxing competitions. Martin matriculated in 1983, then didn't attend college.
He worked various jobs for the following a couple of years, prior to making his debut TV series appearance, playing Maurice Warfield in 22 episodes of the comedy "What's Happening Now!" in 1987 and 1988. Martin made his debut film appearance in the 1989 comedy "A Little Bit Strange", while he became famous following his portrayal of Marcus Burnett, the main character in the 1995 action crime comedy movie "Bad Boys". It was directed by Michael Bay, also starred Will Smith and Lisa Boyle, and follows two police detectives as they're protecting a murder witness; the movie was nominated for four awards.
A couple of Martin's most notable performances were in the 2003 sequel "Bad Boys II", the 2006 crime comedy movie "Big Momma's House 2", and the 2008 adventure comedy movie "College Road Trip".
His most recent role has been his portrayal of Marcus in the 2020 action crime comedy film "Bad Boys for Life", while he's currently shooting for four upcoming movies, including "Mindcage" and "Bad Boys 4".
Martin has won five of the 16 awards for which he has been nominated, including two Image Award wins for Outstanding Lead Actor in a Comedy Series in 1995 and 1996, for his performance in "Martin".