Who is Haerin?
Famous South Korean rapper, dancer and social media star Haerin, was born as Kang Haerin under the zodiac sign Taurus on 15 May 2006, in Gimcheon, Gyeongsangbuk-do, South Korea. She's perhaps known best for being a member of the girl group NewJeans, which was formed by the South Korean multinational entertainment company ADOR in 2022; even though the five girls have been on the scene for only a little over a year, they've already managed to build quite a fanbase for themselves, as their mixture of R&B and pop has captivated younger audiences.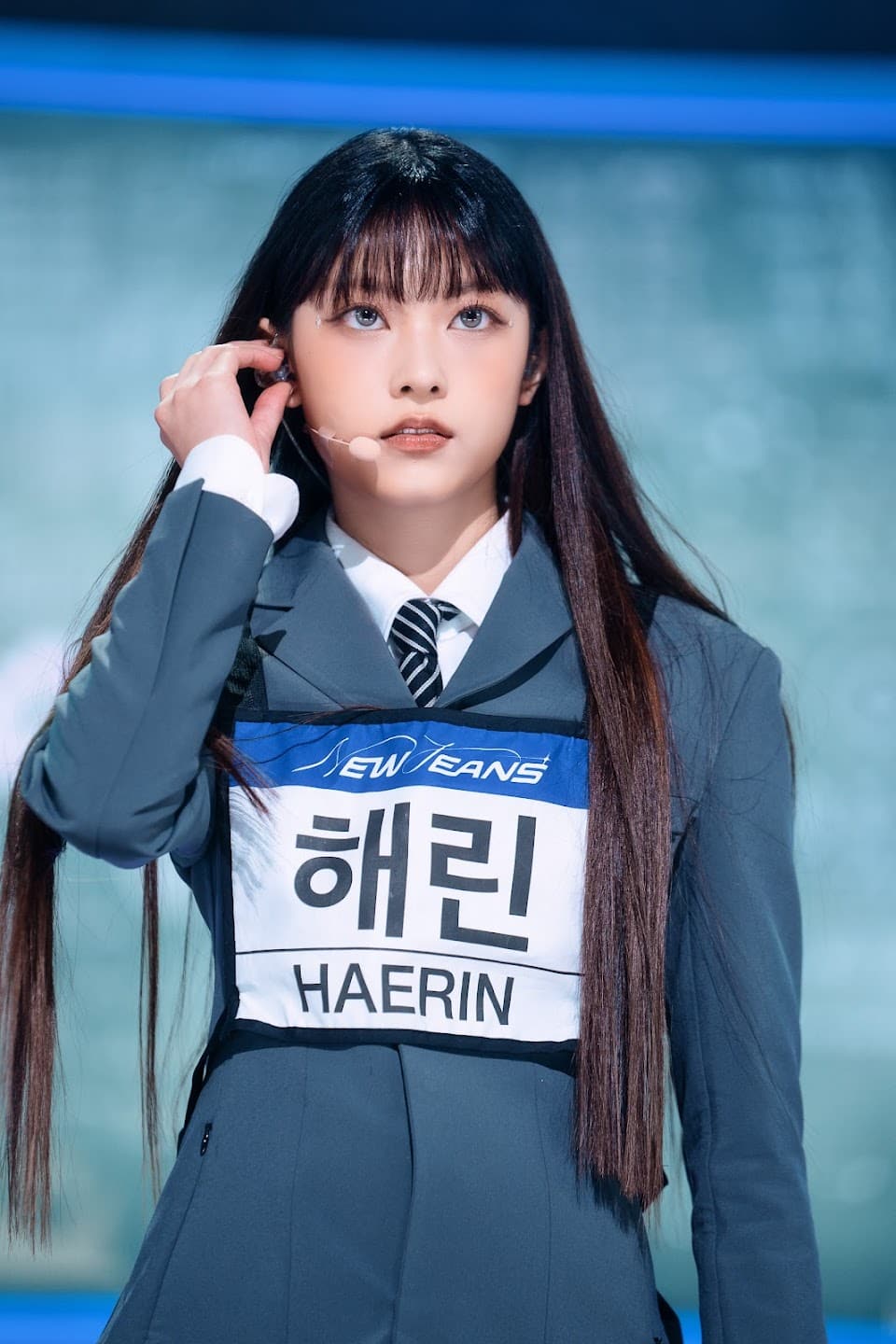 Education and early life
Haerin was raised in Gimcheon by her South Korean parents, about whom she prefers not to speak in public because she respects their privacy; it's believed that her mother's a homemaker and her father a businessman, but this is yet to be addressed by Haerin. She's also believed to be an only child, as she's hasn't spoken about having siblings.
Haerin studied at Kwiin Elementary School prior to transferring to Seoul Boramae Elementary School, as she'd moved with her parents to Seoul, the capital city of South Korea. She went on to attend Pyengchan Middle School, and it's widely believed that Haerin's recently enrolled in an online school, wanting to have more time for her music career.
She's set to matriculate in 2024, and most of her fans believe that she won't be pursuing a college degree, but remain focused on making music.
NewJeans
The group's name NewJeans has a double meaning; it's a word play on the phrase 'new genes' and also means that the girls are going to make a timeless image for themselves, as jeans are a timeless fashion item.
Several of NewJeans members had been involved in music, dance and television, prior to the founding of the group. Minji and Hanni were both featured in the 2021 music video "Permission to Dance" by BTS, while Hanni had also performed as a member of the Aemina Dance Crew; Hyein was a member of the children's music group U.SSO Girl, and Danielle Marsh starred in TV shows "Rainbow Kindergarten", "My Heart's Crayon" and "Jesse's Play Kitchen".
Preparations for the new girl group began in 2019 as a collaboration between Source Music and Big Hit Entertainment. The first round of global auditions began in January 2020, and the second round in December 2021; the line-up was made official in March 2022. The initial plan was to have the group release their debut album in 2021, but everything had to be postponed because of the outbreak of the coronavirus.
The launch of her girl group was teased on 1 July 2022, when ADOR released three animated videos "22", "7" and "22", which meant that NewJeans would perform for the first time on 22 July 2022; their debut single "Attention" was released on the said date, and their second single "Hype Boy" followed on 23 July. "Hype Boy" broke the record for being the longest-charting K-pop female act on Billboard Global 200, spending 35 weeks on the chart.
The girls' debut extended play (EP) "Cookie" was released on 8 August 2022, and sold over a million copies, thus becoming the best-selling K-pop female debut album. They went on to release their hit single "Ditto" on 19 December 2022, and it topped the South Korean Circle Digital Chart, holding the position for 13 weeks; the song also charted at #82 on Billboard Hot 100.
Their second album "OMG" came out on 2 January 2023, and topped the Circle Album Chart, while it also peaked at #74 on Billboard Hot 100. NewJeans held their first fan meeting on 1 July 2023 at the SK Olympic Handball Gymnasium; tickets for the meeting were sold out in a matter of minutes.
The girls' third album, "Get Up" was released on 21 July 2023, and peaked at #2 on the Circle Album Chart; it spawned hit singles "Cool with You", "ETA" and "Super Shy". They performed in the US for the first time at the music festival Lollapalooza in August 2023, and the group's recently recorded the song "Gods" for the 2023 League of Legends World Championship.
GODS #해린 #HAERIN PART (추측..) pic.twitter.com/H61WObZPT1

— 데아 (@lovablDea) October 4, 2023
Love life and boyfriend
Haerin shies away from sharing the details of her love life with her fans; this is widely believed to be because members of K-pop groups usually sign contracts which forbid them to be in a relationship, as well as to speak about their love lives in public.
Some of Haerin's fans still believe that she's today in a relationship with a non-celebrity South Korean boy, as it's been claimed that they've been seen spending time together in Seoul on multiple occasions; no evidence has been provided to support these claims.
There are also those who believe that Haerin's perhaps lesbian, and is today dating one of her bandmates, but this also remains unconfirmed.
Haerin seems to be unattached as of October 2023, hasn't married and doesn't have children.
Interesting facts and hobbies
Haerin doesn't have her own Instagram account, but has allowed for her fan page to be launched; it's today followed by close to 200,000 people, and numbers over 500 pictures and videos uploaded onto it.
Haerin's following a strict diet as it's important for her career to stay in shape; she and her bandmates also often do yoga together.
She's fallen in love with travelling, and has already been to various Asian countries and US states, mostly to perform with NewJeans.
Haerin likes to listen to a number of American musicians, with Ed Sheeran and Lady Gaga being her two favorites.
She's a huge fan of South Korean actor Lee Min-ho, and some of her favorite movies are "Mysterious Fighter", "Bounty Hunters" and "Gangnam Blues".
Appearance and net worth
Haerin's age is 17. Her eyes and hair are brown, she weighs around 110lbs (50kgs) and is 5ft 5ins (1.65m) tall.
Haerin's net worth's been estimated at over $1 million, as of October 2023.