• Hilly Hindi is a 29 year-old actress, creator, editor and online celebrity who became famous for her YouTube channel "The Hillywood Show".
• She was homeschooled and showed an early interest in acting and dancing, with her sister Hannah taking on dancing.
• She won third place in an AOL competition, which included a trip to New Zealand, and the opportunity to meet Peter Jackson.
• The Hillywood Show has garnered hundreds of millions of views, and achieved fame and recognition from various celebrities.
• Hilly Hindi has a net worth of $1 million and is active on various social media platforms.

Known for movies

Who is Hilly Hindi?
Hillary "Hilly" Hindi was born on the 2nd March 1990, in Las Vegas, Nevada USA. She is a 29 year-old actress, creator, editor and online celebrity, who became famous for her YouTube channel "The Hillywood Show", on which she posts parodies of various famous movies and television series, created by her and her older sister Hannah. The sisters launched the channel in 2006, and have since produced hundreds of parodies, and garnered hundreds of millions of views on YouTube.
Hilly Hindi Wiki Bio: Early Life, Family, Education
Hillary was raised with her older sister Hannah, who was born on the 1st April 1986, in their hometown of Las Vegas. Their mother works as a homemaker while their father is a policeman; both girls were homeschooled. Another thing they had in common was a passion for acting and dancing. From an early age, both of the sisters showed great talent and interest for the arts – Hannah took on dancing, and was quickly recognized as an extremely talented individual, receiving accolades from London's Imperial Society of Teachers of Dancing, and The Royal Academy of Dance.
"AOL" Competition and Trip to New Zealand
Hilly, on the other hand, had a thing for acting and comedy, and began by making comedy videos with her own Panasonic AG-DVX100B camera, given to her by her parents as a birthday gift. She made several short funny videos and sent them to a competition held by the web portal "AOL" – one of the prizes at the competition was the trip to New Zealand and the chance to meet the cast of the hugely popular "Lord of the Rings" fantasy trilogy. Hilly won the third place, and the trip to New Zealand, where she met one of her biggest idols – the acclaimed director of the "Lord of the Rings" trilogy Peter Jackson. The prize she received and the overall support for her comedic and acting endeavors by her parents and friends convinced Hilly that comedy acting was the right career choice for her.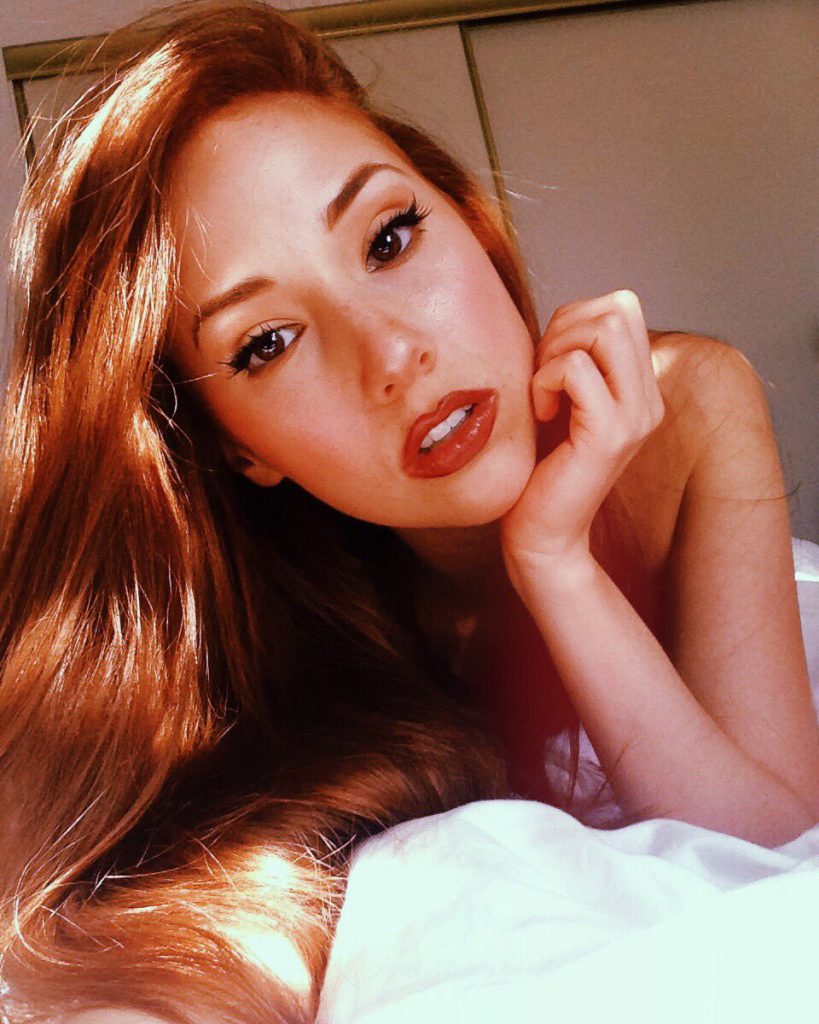 "The Hillywood Show"
In 2006, Hilly joined forces with her older sister and the result was the creative brainchild which they named "The Hillywood Show". They launched a YouTube channel with the same name, and started uploading their parodies. The channel was the chance for both sisters to showcase their talents – Hannah would direct the videos and do the choreography and song writing, while Hilly would play the parodies' main protagonist, with Hannah also appearing occasionally as a supporting character. One of the first parodies they created was the spoof of the hugely popular "Twilight" saga, which went viral on YouTube, and helped launch Hannah and Hilly's careers. From then on they produced parodies of movies and series such as "The Lord of the Rings", "Harry Potter", "Sherlock", "Supernatural", "Doctor Who" and many others, with each of their parodies featuring original songs and dance choreographies.
Rise to Stardom
As the channel grew, so did their popularity. Besides parodies of popular movies and television shows, the sisters did parodies of famous songs as well, and in addition featured vlogs, live stream events, interviews, gag reels, behind the scenes footage and various collaborations and "challenge" videos, so that the channel became noted for its unique content, originality and meticulous make-up and costume design.
Over the years, the sisters were recognized and approved by the cast of television series "Supernatural", BBC America, the cast of "Doctor Who", Sean Astin, Lady Gaga, Ryan Seacrest, Nina Dobrev and many more. For example, Lady Gaga famously posted their parody of her song on her own Twitter account, while the cast of "Supernatural" even appeared in one of their parodies. Hilly was even a contestant in an episode of the celebrity game show "The Next Best Thing: Who is the Greatest Celebrity Impersonator?" in which she played Edward Scissorhands, the main character in Tim Burton's movie of the same name.
Personal Life
When it comes to Hilly's personal life, there is no information on whether or not she is in a relationship. When she was asked by a fan on Tumblr if she had a boyfriend Hilly responded with 'That's a secret'. Hilly's sister Hannah, on the other hand, is married to Drew Lorentz, an actor who also appears frequently in "The Hillywood Show" parodies. They married in 2012 and have a daughter named Ava. Both Hilly and Hannah currently reside in Las Vegas.
‪Leave nothing but footprints. Take nothing but memories. Kill nothing but time. ?‬‪#lakeokareka #newzealand https://instagram.com/p/Bs9lNE-lcMy/‬

Posted by Hilly Hindi on Tuesday, January 22, 2019
Net Worth
As their channel's popularity grew steadily over time, both Hilly and Hannah decided to commit to their parodies full time, and make it their main source of income. They set up a Patreon account on which their fans could subscribe and pay a monthly subscription fee, and thanks to the major support from their fans, as well as various sponsors, Hilly has managed to acquire a net worth of $1 million, according to estimations by authoritative sources. Her sister Hannah also has a net worth of around $1 million.
Social Media
Social media, YouTube in particular, has played a huge role in Hilly's career. "The Hillywood Show" YouTube channel has garnered 1.6 million fans over the years, and the parodies attracted more than 300 million views. In addition, Hilly has accounts on other social media platforms which she uses to promote the show, interact with her fans and share things from her daily life. Her Twitter account has nearly 93,000 followers, while her official Instagram profile has garnered more than 155,000 fans. She also owns accounts on Facebook and Tumblr.
— Hilly Hindi (@HillyHindi) July 18, 2019
Appearance and Physical Characteristics
Speaking about her appearance, Hilly has a slim body build – she is 5ft 2ins (1.57m) tall and weighs around 90lbs (40kgs). Since she often appears in meticulously designed costumes which include wigs and heavy make-up, most fans don't know that Hilly is a natural redhead. She has long, curly read hair and dark brown eyes.
Marks
| # | Marks / Signs |
| --- | --- |
| 1 | Red hair |
| 2 | Brown eyes |
Facts
Movies
Actress
| Title | Year | Status | Character |
| --- | --- | --- | --- |
| The Hillywood Show | 2009-2017 | TV Mini-Series short | Bella Swan Harry Potter Harley Quinn ... |
| The Next Best Thing: Who Is the Greatest Celebrity Impersonator? | 2007 | TV Series | Edward Scissorhands |
Editor
| Title | Year | Status | Character |
| --- | --- | --- | --- |
| The Hillywood Show | 2009-2015 | TV Mini-Series short 15 episodes | |
Writer
| Title | Year | Status | Character |
| --- | --- | --- | --- |
| The Hillywood Show | 2017 | TV Mini-Series short 1 episode | |
Director
| Title | Year | Status | Character |
| --- | --- | --- | --- |
| The Hillywood Show | 2006 | TV Mini-Series short | |
Cinematographer
| Title | Year | Status | Character |
| --- | --- | --- | --- |
| The Hillywood Show | 2006 | TV Mini-Series short | |
Producer
| Title | Year | Status | Character |
| --- | --- | --- | --- |
| The Hillywood Show | 2006 | TV Mini-Series short producer | |
Self
| Title | Year | Status | Character |
| --- | --- | --- | --- |
| Doctor Who: The Fan Show | 2016 | TV Series documentary | Herself |
| G33ks of the Week | 2013-2014 | TV Series | Herself |
| Red Hot Star | 2006 | TV Series | Herself - Host |
Source:
IMDb
,
Wikipedia