Camila Sodi – Bio
She's gained recognition for her work in various artistic fields, however, Camila Sodi is perhaps known best for her role as Valentina in the romantic drama series "A Que No Me Dejas", in which she starred opposite Arturo Peniche. She has over 20 acting credits to her name, and besides the aforementioned role, Camila subsequently appeared in several other telenovelas as well as in some critically acclaimed films.
According to critics, with her striking presence, versatile performances, and captivating voice, she's left an indelible mark on the realms of television, music, and fashion. Let us tell you all about this multi-talented young lady.
Early life, family, and education
Born Camila Ía Gonzalez Sodi under the zodiac sign of Taurus on 14 May 1986, she recently celebrated her 37th birthday. A native of Mexico City, Camila comes from a well-known artistic family in Mexico. Her mother, Ernestina Sodi, is also an author and actress, and Camila has two half-sisters through her father, Fernando Gonzalez Parra, both girls, namely Naian Gonzalez Norvind and Tesa Ía, who are also actresses.
Camila's aunt is a renowned Mexican singer and actress Thalía, which further connected Camila to the world of entertainment. This family background likely influenced Camila's choice to pursue a career in acting, singing and modeling.
When it comes to Camila's educational background, she attended a local high school, and upon matriculating in 2004, she didn't go to college but pursued her modeling career. She has been featured in various fashion campaigns and magazines, often gracing covers and spreads. Subsequently, her modeling led to acting.
Roles in series
Camila made her acting debut playing Florecita in the series "Inocente De Ti", which aired during 2004 and 2005. Camila made an appearance in all 130 episodes of this romantic drama, in which she starred opposite Valentino Lanus and Helena Rojo.
Camila's next TV series role came after a decade when she landed the lead female role of Valentina Cardenas in the crime drama "Senorita Polvora", about the girl Valentina who after her father's death, finds out that he was involved in the mafia.
She followed with her role as Paulina in the romantic drama "A Que No Me Dejas", and was seen in 140 episodes in 2015 and 2016. Camila's next notable role was her portrayal of Isabel Fernandez in the series "False Identity". Between 2018 and 2021, she was seen in 119 episodes of this thriller crime-drama, about a hustler forced to leave the country who meets a single mother of two who needs to vanish with a new identity, so the four of them cross the border as a family.
Issabela Camil complacida de que Camila Sodi la interpretó en Luis Miguel, la serie😲❤⬇https://t.co/zenIPsqSrC pic.twitter.com/AvOkbmHDSZ

— Revista Clase (@Revista_Clase) July 18, 2018
During this period, Camila also played Erika in "Luis Miquel: The Series", based on the life of the Mexican singer, Luis Miquel, which had eight award nominations and three wins.
Concurrently, Camila was seen as Giselle in the series "Wild District" (2018-2019), and played the lead role of Rubi Perez Ochoa in the 2020 TV mini-series "Rubi", a re-make of the 2004 hit series of the same title.
Most recently, Camila played Catalina Pardo in the 2023 series "Sin Huellas". It is rumored that she will play Brenda in the announced series "Lambs Among Wolves", based on the Colombian police scandal.
Roles in movies
Camila made her first movie appearance as Rebeca in the 2007 drama "The Night Buffalo", which was nominated for the Sundance Film Festival Jury Prize. Later that year, Camila was seen in "Bad Girls" and "Deficit", followed by her role as Lilia in the 2008 romantic drama "Arrancame La Vida".
Her next major role came in 2014, when she was cast to play Andrea in the comedy "Love of My Loves", which was nominated for the Golden Trailer Award for Best Foreign Romance Trailer. Camila followed with her role in the 2015 drama "The Pleasure Is Mine", in which she starred opposite Edwarda Gurrola and Fausto Alzati.
In the following years, Camila was seen in "Compadres" (2016), "How to Break Up with Your Douchebag" (2017), and "The Exorcism of Carmen Farias" (2021), among others. Most recently, she played Sara in the 2022 romantic comedy "Enfermo Amor", which followed the story of nine couples, all different but connected by the complexity of romantic relationships.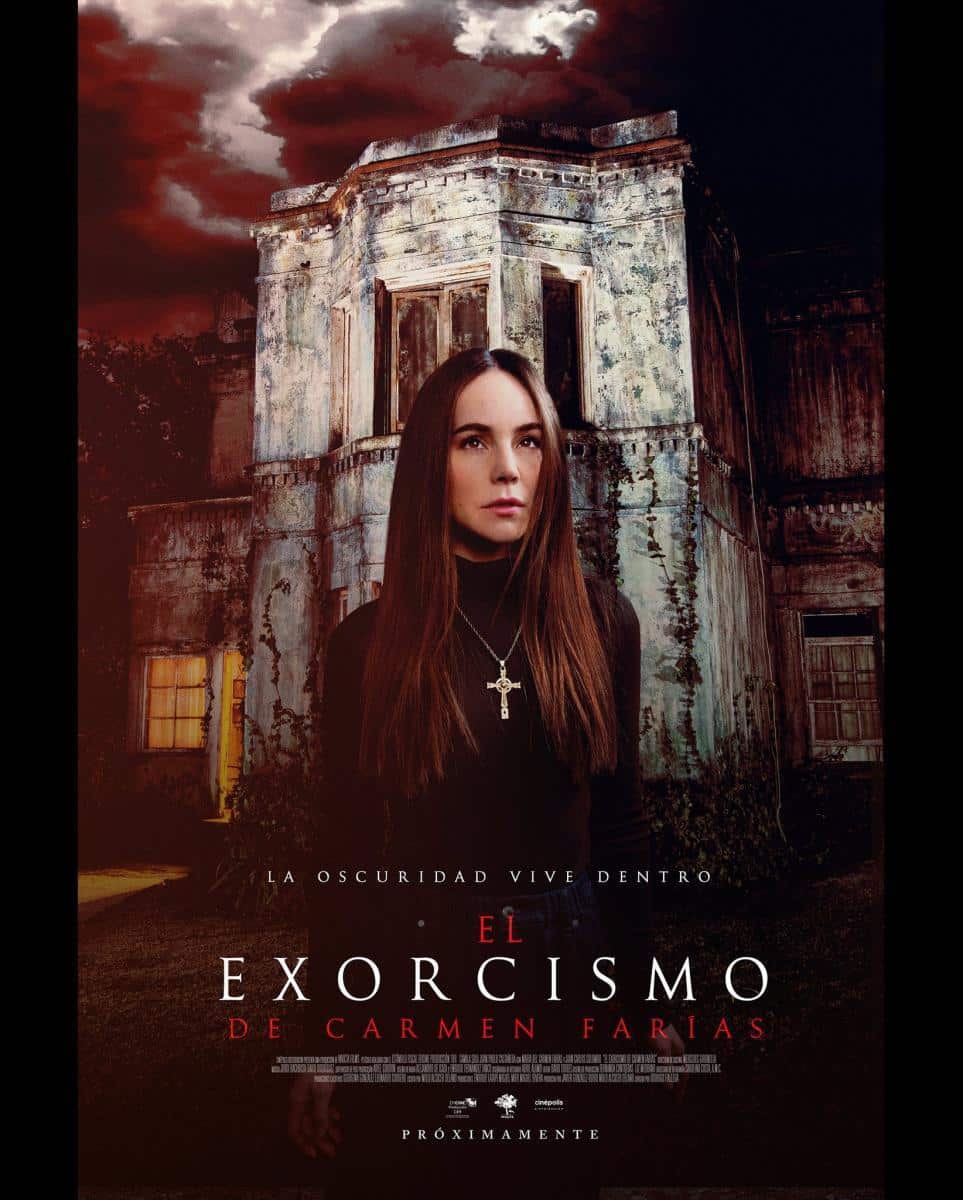 Music career
Camila is also known for her involvement in music; she released her debut album, "Eres Tú", in 2008, showcasing her talents as a singer. The album's title track gained moderate success and helped her establish a presence in the music industry.
In 2013, Camila made her debut as a singer and songwriter of the group Ella and el Muerto, in a new aspect of her artistic career, in independent music with noise-pop and indie rock production. The group released the music video for the single "Senorita Corazon Venganza". In 2021, Camila continued with that aspect, and released the single "Dolor Sin Fin".
Love life and relationships
Camila Sodi's personal life has often been a subject of media attention due to her celebrity status. She has been married and divorced, with one of her high-profile relationships being with Mexican actor Diego Luna. The couple was married from 2008 to 2013, and has two children together, son Jeronimo born on 9 August 2008, and daughter Fiona on 1 July 2010.
After her divorce from Diego, Camila was seen with Chicharitto Hernandez, a Mexican football player; the two dated for a few months in 2017. Camila then began dating Diego Boneta, a Mexican actor, but the two separated in 2018.
Later, she was romantically linked to Mexican actor Jose Maria Tore, Mexican businessman Jorge Camil Starr, and Ivan Sanchez, a Spanish actor, however, Camila hasn't confirmed if those were just rumors.
As of August 2023, it seems that Camila is single; she was married, and has two children.
Net worth
Camila Sodi comes from a prominent entertainment family, with connections to the music and acting industries. Her career includes work in acting, singing and modeling, which likely contribute to her overall earnings. She's been part of telenovelas, films and music projects, and has also been involved in modeling campaigns and endorsements.
According to sources, as of August 2023, her net worth has been estimated at over $6 million.