Mary Elizabeth Ellis
As of 2023, Mary Elizabeth Ellis has been married to actor Charlie Day for almost two decades. The adorable couple met at a bar in 2001, and married five years later; their son, Russell Wallace Day, was born in December 2011.
Charlie's career didn't take off until the mid-to-late 2000s, but by then, he and Mary had already co-starred as incestuous siblings in "Reno 911!", after attending an audition for the show together and pretending to be brother and sister. Mary also has a long-running role in "It's Always Sunny in Philadelphia", which was created by her husband; during an appearance on "The Kelly Clarkson Show", Charlie said: "It's a blast, although she's very mean to me in the show, she really enjoys it."
Mary and Charlie celebrated their 17th wedding anniversary in March 2023. To commemorate the special event, the actress posted an Instagram photo of her and Charlie posing next to a claw machine full of stuffed animal. "What a prize," she wrote, referring to the actor. "Glad I snatched you up in the claw of my heart."
Outside of her relationship with Charlie, however, not much is known about the blonde. Prior to making it big in Hollywood, she worked odd jobs, such as catering for a Jewish Cultural Center, and waitressing at Olive Garden, which she apparently considered a rite of passage.
In a "Hot Ones" appearance, Charlie told Sean Evans that he and his friend Ellis both saw Mary at the bar that fateful day in 2001, and wanted to talk to her. He then challenged his friend to an arm-wrestling competition so they could decide who would approach her out of the two. Mary, meanwhile, later described their relationship as a "one-night stand that's still happening this many years later."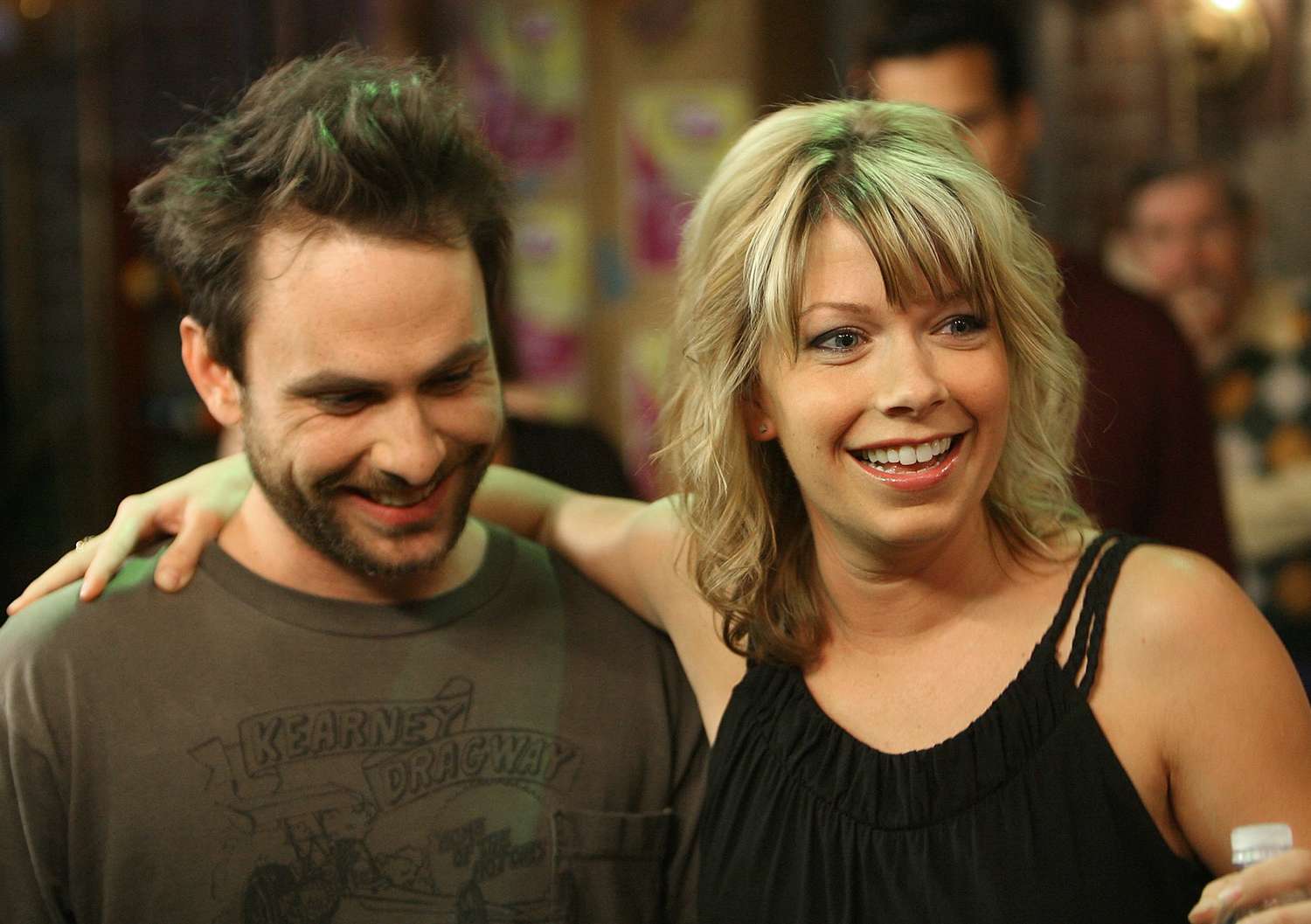 The lovebirds announced at the 2011 San Diego Comic-Con that they were expecting. Speaking to PEOPLE, a thrilled Charlie confirmed the happy news, saying: "We decided now is the time, and we were fortunate that it happened." Following Russell's birth, the couple shared a joint official statement thanking their fans, and claiming to be "overjoyed and overwhelmed".
Russell has been kept out of the spotlight for now, but Charlie and Mary jokingly think that he might become a director in the future. "He likes to tell us what to do a lot," she said in a 2016 interview with Conan O'Brien. "It kind of works because we're both actors." Very few photos of Russell are available online, and as far as we're aware, the youngster has no public social media platforms.
Mary has clearly made a few important Hollywood connections over the last two decades, as in October 2022 she starred in the Taylor Swift music video for "Anti-Hero", playing Taylor's future daughter-in-law, Kimber, who is upset to learn that she won't be inheriting the beach house. John Early and Mike Birbiglia also starred in the humorous video, playing Taylor's future adult sons.
According to online sources, Mary was born on 11th May 1979, in Laurel, Mississippi, and is 5ft 4in (163cm) tall.
Charlie Day
Charles Peckham Day was born on 9th February 1976, in New York City, USA, and, as a podcaster, comedian, writer, actor, and producer, has worn many hats over the years. The "Sunny" star has played a host of memorable characters, from Charlie Kelly to Dr. Newton Geiszler, all the while exploring practically every genre under the sun. It's perhaps little surprise that he's frequently considered one of the most versatile actors of his generation.
The Day family lived in the Bronx's Riverdale neighborhood, although Charlie spent most of his childhood in Middletown, Rhode Island, alongside older sister Alice. His mother Mary taught music at The Pennfield School, whereas his father, Dr. Thomas Charles Day, is a retired music history professor. Charles is of Italian-Irish descent on his father's side, but during WWII, the family name was changed from Del Giorno to Day so as to assimilate.
After majoring in art history at Merrimack College and being an active participant in its student theater organization, Charlie graduated in 1998, and being awarded an honorary Ph.D. in performing arts from his alma mater sixteen years later.
While at Merrimack, Charlie was also part of the annual Williamstown Theatre Festival training programs and studied alongside Justin Long, Jimmi Simpson, and David Hornsby to name a few; he would develop a close friendship with many of his peers during this time. After graduating, the Bronx native did voiceovers, small TV roles, and commercial work for the Independent Film Channel, working as a waiter on the side to pay the bills – much like Mary.
In those days, Charlie, Jimmi and other Williamstown Theatre Festival alum made comedy sketches and short films in their spare time. The low-budget videos were the inspiration for the scripted short films he developed in 2003, after moving from New York City to Los Angeles; one such movie included two scenes that were the basis of the pilot episode for "It's Always Sunny in Philadelphia".
The first season of the show was released on FX television in 2005. Since then, "Sunny" has broken many records, such as being the longest-running live action comedy on US television. November 2021 brought with it the "Always Sunny Podcast", in which Charlie and the show's co-creators rewatch the series, and share behind-the-scenes information.
Apart from "Sunny", Charlie has produced "Unsupervised", "How to Be a Gentleman", and "The Cool Kids". He has also had a prolific film career, with starring roles in "Horrible Bosses", "Horrible Bosses 2", and "Fist Fight". Lately, he's voiced Luigi in "The Super Mario Bros. Movie" and will possibly reprise the role in a rumored spin-off.
As fans of Charlie are aware, the actor is a skilled musician who plays the trombone, harmonica, guitar, and piano, and actually writes or improvises most of the songs that feature on "It's Always Sunny in Philadelphia".
Moving on to Charlie's net worth, the actor has an estimated fortune of close to $35 million, although other sources list the figure at just $6 or $14 million. The bulk of the eight-figure sum stems from Charlie's work on "Sunny", given that he is the co-creator, executive producer, and one of the most prolific writers of the comedy.