Who is Ice Spice?
Ice Spice is an American rapper renowned for her breakout hit "Munch (Feelin' U)" on TikTok in 2022. This led to several accolades, including the MTV Video Music Award for Best New Artist, and she became known for having the most top-five singles on the Hot 100 that year.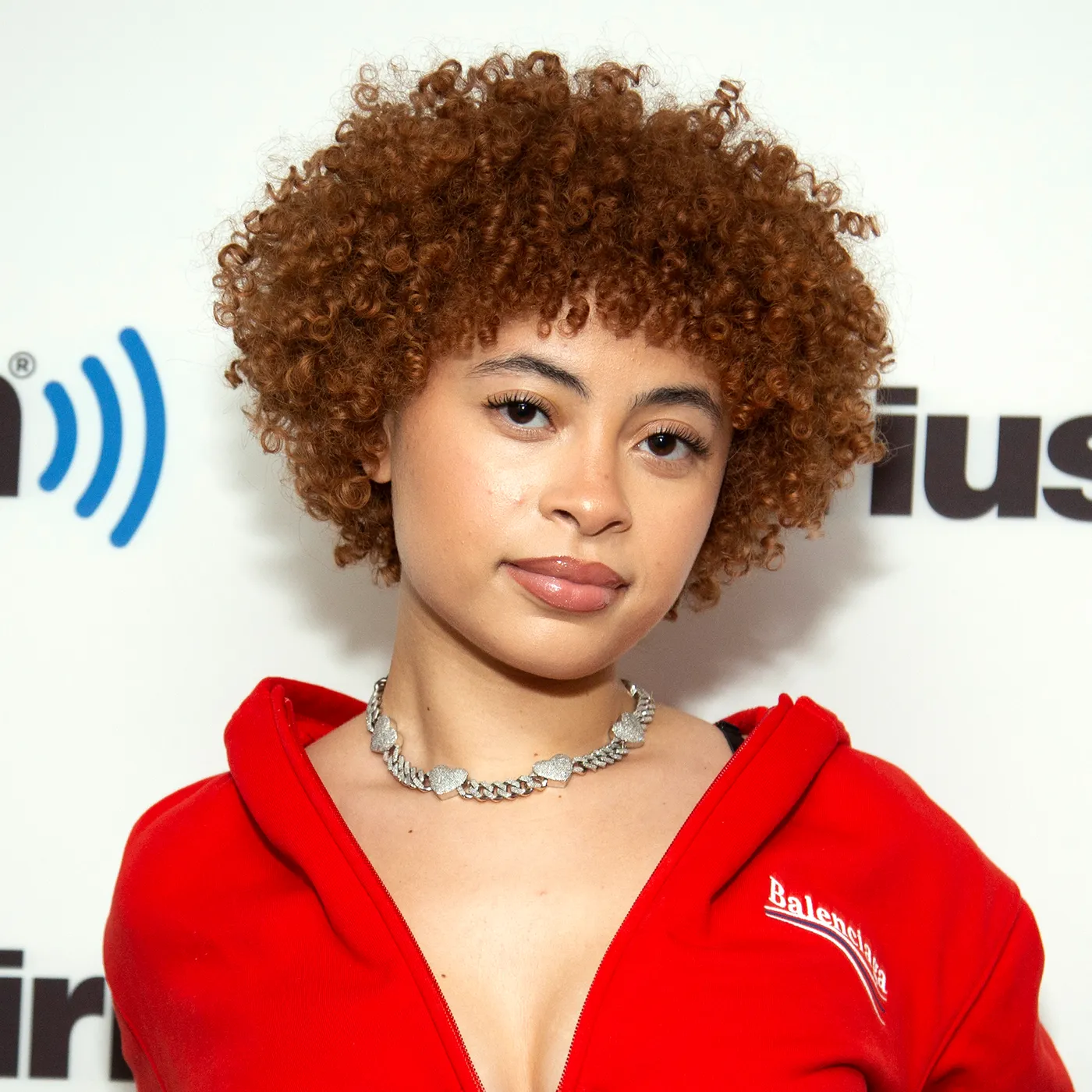 Ice Spice Wiki: Age, Childhood, and Education
Isis Naija Gaston was born on 1 January 2000, in The Bronx, New York City, USA, the firstborn of five children to their father Joseph Gaston, an African-American who was an underground rapper, and mother Charina Almanzar, who's Dominican. Her mother gave birth to her at just 17 years old.
Her parents met at McDonald's, but divorced when she was two years old. Ice Spice hasn't revealed whether all children are from the same father, but has talked about them as her siblings. Moreover, as the eldest sister, she became her siblings' protector, and supported herself by working as a cashier at Wendy's and The Gap.
She was more with her grandparents and cousins while growing up, as her parents had been very busy during those years. Ice Spice attended Sacred Heart High School in Yonkers, where she developed a love for hip-hop, inspired by artists such as Lil' Kim and Nicki Minaj. She listened to Jay-Z, 50 Cent, and Wu-Tang Clan due to her father's rap background.
She began writing poetry and freestyle rap in elementary school. Matriculating from Sacred Heart High in 2018, she enrolled at the State University of New York at Purchase, where she also played volleyball and studied biology.
However, she dropped out during her sophomore year, citing the school's misfit and a challenging commute. She adopted the stage name "Ice Spice" during her freshman year of high school.
Career Beginnings
In 2021, Ice Spice ventured into the world of rap, marking the beginning of her music career. It all began when she met the record producer known as RiotUSA during her time at the State University of New York. Their collaboration resulted in the creation of her debut song, "Bully Freestyle", which made its debut in March of that year. As her music gained momentum, her track "Name of Love" attracted attention on SoundCloud, ultimately boosting her popularity on Instagram, and setting the stage for her future success in the music industry.
Rise to Stardom
On 10 August 2022, Ice Spice made a significant move in her career by dropping "Munch (Feelin' U)", which served as the flagship single for her inaugural EP, "Like…?". This track skyrocketed in popularity, aided by a boost from Drake when he featured it on his Sirius XM radio station. It swiftly took over Twitter and TikTok, propelling her into the limelight.
The momentum didn't stop there. In September 2022, she inked a record deal with 10K Projects and Capitol Records, solidifying her status as a rising star in the music industry. Building on this success, she unveiled the single "Bikini Bottom" in October 2022, further fueling her growing fan base.
On 20 January 2023, her much-anticipated debut EP, "Like…?" was released, featuring hit singles such as "Munch (Feelin' U)" and "Bikini Bottom".
Continued Success
Continuing her career's upward trajectory, Ice Spice entered the Billboard Hot 100 in February 2023 through a collaboration with Lil Tjay on the track "Gangsta Boo". This was her debut entry on this prestigious chart, but it was just the beginning.
Ice Spice on the music video set for her collaboration "Gangsta Boo" with Lil Tjay in the Bronx. pic.twitter.com/2Xiyi7qdUq

— Pop Crave (@PopCrave) January 17, 2023
Shortly thereafter, in February 2023, she achieved another significant milestone by reaching No. 3 on the Hot 100 with the remix of Pink Pantheress's "Boy's a Liar Pt. 2".
In April 2023, Ice Spice expanded her repertoire by releasing a remix of "Princess Diana" featuring Nicki Minaj, which reached as high as No. 4 on the Hot 100. The collaboration marked yet another success in her rising career.
May 2023 saw the release of yet another remix, this time for Taylor Swift's "Karma", with Ice Spice as a featured artist. The accompanying music video added to its appeal. "Karma" went on to peak at No. 2 on the Hot 100, making Ice Spice the artist with the most top-five singles on the chart in 2023, a testament to her rapid ascent in the music industry.
The journey continued as she expanded her debut EP "Like…?" with a deluxe version in July 2023, featuring five new tracks, including "Princess Diana", and "Deli", among others. Furthermore, recently another top hit with Nicki Minaj launched her further to stardom.
Net Worth
According to authoritative sources, Ice Spice's net worth is estimated at $2 million, as of late 2023.
Personal Life, Dating, Boyfriend, Sexuality, Single
As of 2023, Ice Spice is single despite persistent dating rumors involving various celebrities. She has been linked to Drake, Lil Tjay, Pete Davidson and Caleb McLaughlin in the past, but these claims have been debunked. Dating rumors with Pete Davidson were false and started by an Instagram account. However, she shares close personal and professional relationship with him, and will make an appearance in "SNL"'s new season with Pete Davidson as the host. Drake partied with her in Toronto, sparking speculation, but he later unfollowed her on Instagram. Ice Spice was also linked to Lil Tjay, but both denied a romantic relationship. Caleb McLaughlin and Ice Spice were seen together, with an insider confirming their dating status, but neither has publicly addressed it.
Appearance and Body Measurements
Ice Spice has curly blonde hair and has brown eyes. She stands at a height of 5ft 6ins (1.67m), weighs approximately 120lbs (55kgs), with vital statistics of 34-24-34, and bra size 32B.