Who is Jacob Rothschild?
Jacob is a British investment banker and a member of the prominent Rothschild family, known for his role in managing the family's wealth and investments through RIT Capital Partners.
Wiki: Age, Childhood, and Education
Jacob Rothschild was born on 29 April 1936 in Berkshire, England, the eldest son of Victor Rothschild, 3rd Baron Rothschild, and Barbara Judith Rothschild (née Hutchinson). His father came from a Jewish background, while his mother converted to Orthodox Judaism upon their marriage. Jacob has half-siblings named Emma Georgina Rothschild and Amschel Rothschild. Jacob attended Eton College and later studied history at Christ Church, Oxford, achieving a First-class degree under the tutelage of Hugh Trevor-Roper. He also was a member of the Bullingdon Club during his time at Oxford.
Career
Jacob Rothschild began his career in 1963 at N M Rothschild & Sons, the family's esteemed bank in London, until1980, when a family dispute led to his resignation from the bank. During his tenure, he witnessed the transition of the bank's leadership from his father to his distant cousin, Sir Evelyn Robert de Rothschild, which occurred because his father chose to pursue a scientific career, resulting in the loss of control over the majority voting shares.
Following his departure from the family bank, Jacob sold his minority stake in it; however, he didn't retreat from the world of finance. Instead, he took independent control of Rothschild Investment Trust, now known as RIT Capital Partners plc. This investment trust is listed on the London Stock Exchange, and boasts substantial assets, with a net value of approximately £2 billion.
in 1989, he collaborated with Sir James Goldsmith and Kerry Packer in an ambitious but ultimately unsuccessful bid to acquire British American Tobacco. In 1991, he founded J. Rothschild Assurance Group, which has evolved into St. James's Place plc.
Jacob Rothschild's leadership extends beyond his investment endeavors. He serves as the Chairman of RIT Capital Partners plc, overseeing one of the largest investment trusts quoted on the London Stock Exchange. He also takes charge of J Rothschild Capital Management, a subsidiary of RIT Capital Partners plc. His business interests span various venture capital and property ventures.
From November 2003 until his retirement in 2008, Jacob Rothschild held the position of Deputy Chairman of BSkyB Television. Simultaneously, he served as a Director of RHJ International until 2008. His influence extends into the realm of public service, as he's a Member of the council for the Duchy of Cornwall, working in service to the Prince of Wales. Additionally, he contributes his expertise as a member of the International Advisory Board of The Blackstone Group.
Recognized for his contributions, Jacob Rothschild was honored with the appointment as Commander of the Royal Victorian Order (CVO) in the 2020 New Year's Honours, in recognition of his services to the Duchy of Cornwall.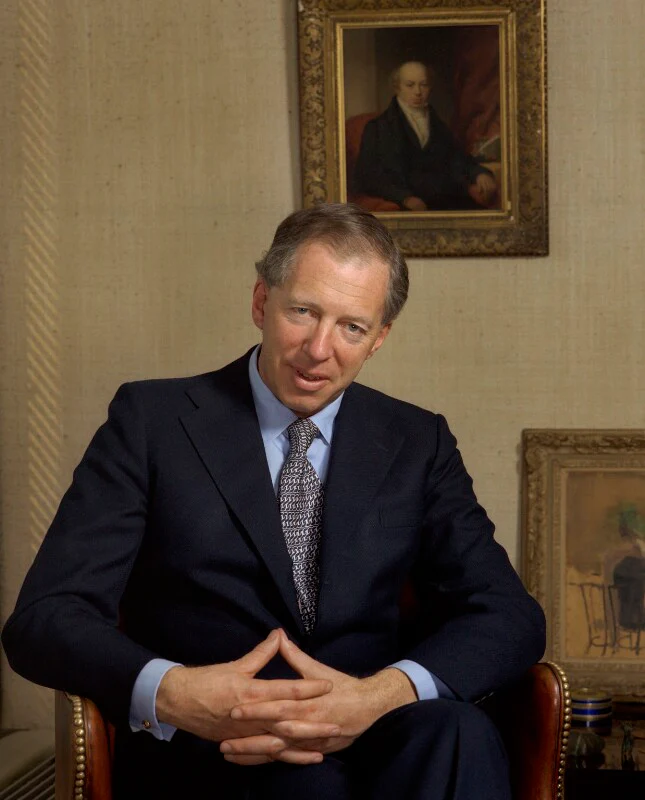 In 2003, Jacob Rothschild became involved in the oil industry when shares in YUKOS, a major Russian oil company, were transferred to him, part of a pre-existing agreement between Rothschild and Russian oil industrialist Mikhail Khodorkovsky, occurring before Khodorkovsky's arrest.
Fast forward to November 2010, Rothschild's affiliations extended into the energy sector. An entity associated with him acquired a 5% equity stake in Genie Energy, a subsidiary of IDT Corporation. This investment amounted to $10 million, marking his entry into the energy market.
Three years later in 2013, Genie Energy, with Rothschild's involvement, secured exclusive exploration rights for oil and gas in a 153-square-mile region within the southern part of the Israeli-occupied Golan Heights. This move further solidified Rothschild's presence in the oil and gas industry.
Philanthropic Activities
Jacob Rothschild's philanthropic contributions to the arts and culture sector are noteworthy. He chaired the National Gallery for two terms, from 1985 to 1991 and again from 1992 to 1998, supporting its mission. From 1994 to 1998, as Chairman of the Heritage Lottery Fund, he allocated £1.2 billion in grants for heritage preservation.
Beyond Britain, he served as a Trustee of the State Hermitage Museum and the Qatar Museums Authority. Rothschild chaired the Pritzker Prize for Architecture, and led the Gilbert Collection Trust and Hermitage Development Trust at Somerset House, securing the Courtauld Institute's future, and participated in Somerset House's restoration.
The last member of the Rothschild family to own Waddesdon was James de Rothschild (1878–1957). He bequeathed the house and its contents to the National Trust. It is now managed by the Rothschild Foundation chaired by Jacob Rothschild, 4th Baron Rothschild. pic.twitter.com/TzacNEQlIq

— WikiVictorian (@wikivictorian) September 18, 2022
In 1993, he co-founded the Butrint Foundation for preserving Albania's archaeological site, remaining its Chairman. He also chaired Yad Hanadiv, contributing buildings like the Knesset and the Supreme Court to Israel.
As President of The Rothschild Foundation (Hanadiv) Europe and Chairman of the Board of Trustees, his influence extended. He was also Honorary President of the Institute for Jewish Policy Research.
Rothschild served on the Arts & Humanities Research Board, held an honorary fellowship with the British Academy, and was a Trustee of The Prince of Wales's Charitable Fund. He was involved with organizations like the Edmond J. Safra Foundation and the Henry J. Kravis Prize for Creative Philanthropy committee.
Waddesdon Manor and Estates Inheritance and Stewardship
In 1988, Jacob Rothschild assumed responsibility for the Waddesdon and Eythrope estates in Buckinghamshire, following the inheritance from his aunt, Dorothy de Rothschild. This marked the commencement of his close affiliation with Waddesdon Manor, a historic estate encompassing a grand house and its scenic surroundings, originally established by Baron Ferdinand de Rothschild in the 1880s. It's worth noting that this estate had been bestowed upon the National Trust in 1957 through the generosity of his cousin, James A. de Rothschild.
Jacob Rothschild's substantial contributions to the restoration and maintenance of Waddesdon Manor have been facilitated through the auspices of a private family charitable trust. In a distinctive arrangement, he was accorded special authority by the National Trust to oversee the operational aspects of Waddesdon Manor, allowing for a semi-autonomous management structure.
Within the cellars of Waddesdon Manor, one can discover Jacob Rothschild's extensive collection of approximately 15,000 bottles of Rothschild wines, some of which have a remarkable lineage dating back as far as 1870.
Over the years, Waddesdon Manor has extended its accessibility to the public, and has consistently attracted a substantial number of visitors. For instance, in 2018, it recorded over 466,000 visitors, with 157,000 exploring the historic house in 2015. The estate has been honored with numerous awards, including recognition as Visit England's "Large Visitor Attraction of the Year" in 2017, the prestigious Museum of the Year Award, and commendation as the Best National Trust Property.
Furthermore, Jacob Rothschild commissioned the construction of Flint House in 2015, an architectural achievement that garnered the RIBA Award. Subsequently, he generously contributed this property to the Rothschild Foundation, which assumes responsibility for the comprehensive management of the estate under the purview of the National Trust.
It's important to highlight that Waddesdon Manor has also fulfilled a diplomatic role, having hosted visits from several heads of state, including US Presidents Ronald Reagan and Bill Clinton. The estate's historical and diplomatic significance was evident during notable international gatherings, such as the European Economic Round Table conference in 2002, organized by Warren Buffett and attended by prominent figures including James Wolfensohn, the former president of the World Bank, and Arnold Schwarzenegger.
Net Worth
According to authoritative sources, Jacob Rothschild's net worth is estimated at $5 trillion, as of mid-2023.
Personal Life, Marriage, Wife, Children
Jacob Rothschild was married to Serena Mary Dunn from 1961 until her death in 2019. The couple had four children, Hannah Marry, Beth Matilda, Emily Magda, and Nathaniel Philip Victor James.