Who is Toto Wolff?
Austrian former racing driver, investor and motorsports executive Torger Christian 'Toto' Wolff was born in Vienna, Austria, on 12 January 1972, making Capricorn his zodiac sign. He's perhaps known best for being a billionaire who holds a 1/3 stake in the Formula 1 Mercedes-AMG team, while he's also the CEO and Team Principal.
Prior to becoming an F1 team co-owner, Toto competed in the German Formula Ford Series and Austrian Formula Ford Championship, and in 1994 won the 24 Hours Nürburgring race.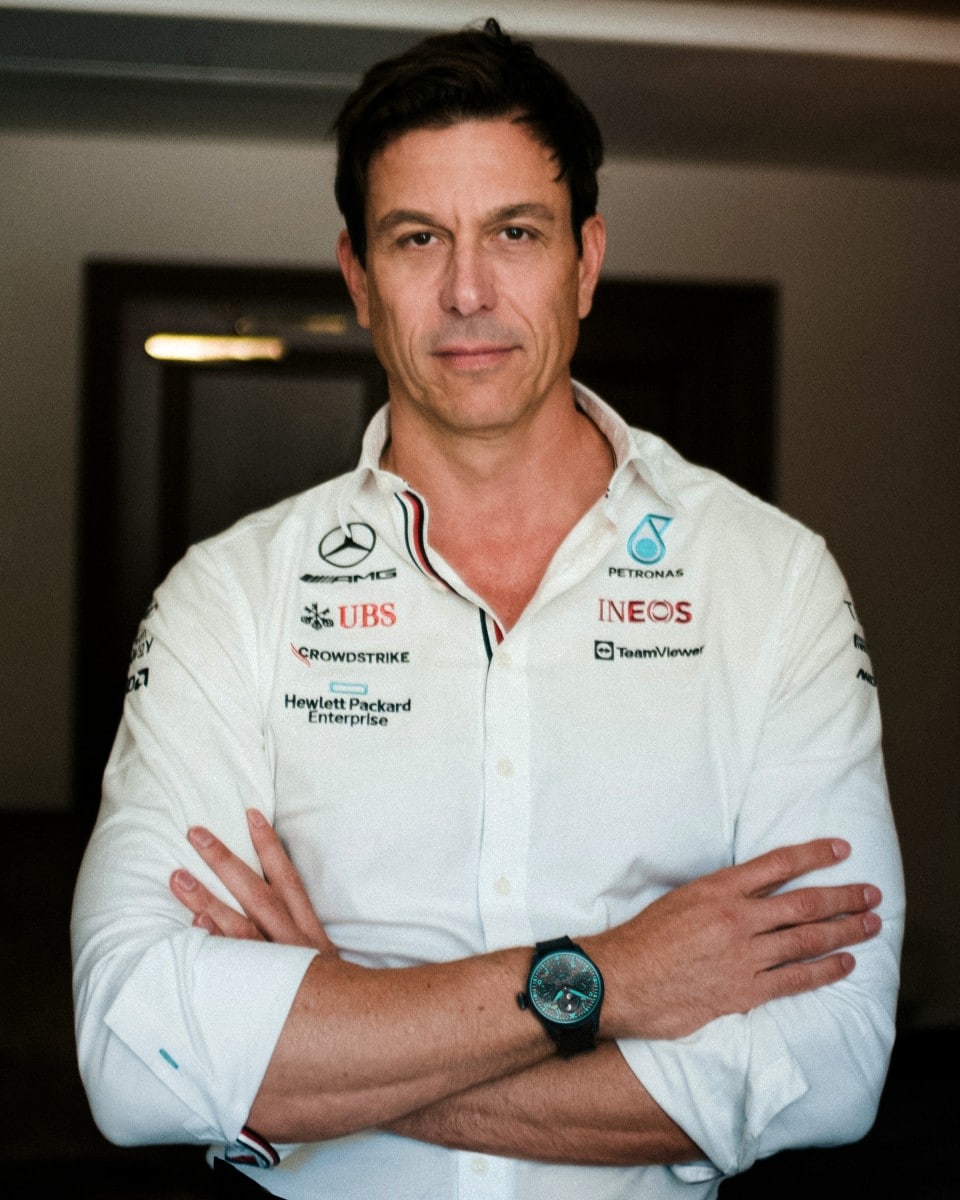 Education and early life
Toto was raised in Vienna by his Romanian father whose profession remains undisclosed, and Polish mother who was a physician; Toto's yet to speak about having siblings, and most of his fans thus believe him to be an only child.
He studied at the prestigious French school Lycee Français de Vienne – he was eight when his father was diagnosed with brain cancer, aged 30; the diagnosis hit the entire family hard, and because Toto's father was soon unable to work, his marriage fell apart. Toto's father went on to live for another seven years, during which Toto often visited him at the hospital
Toto was 17 when he watched his friends compete at the Nürburgring circuit, and this sparked his interest in racing; he was then able to persuade his mother to pay for his lessons.
Toto matriculated in 1990, and then sold his car and bought a Seat Ibiza, wanting to enter the Seat Ibiza Cup.
Racing career
Toto joined the Austrian Formula Ford Championship in 1992, and then in the following two years raced in both German and Austrian Formula Ford.
He didn't have many notable achievements following his 24 Hours Nürburgring win in 1994; he competed in the 2002 FIA GT Championship and won one face, while he finished the championship in sixth place (N-GT category). He placed second in the 2006 Austrian Rally Championship, and in the same year won the Dubai 24 Hour.
He soon began working at the Walter Lechner Racing School as an instructor, and completed a record lap in a Porsche RST at Nürburgring Nordschleife in 2009.
F1 executive
Toto joined the board of directors of the F1 team Williams in 2009, and was named its executive director in 2012; the team's last win to this day was at the 2012 Spanish Grand Prix.
Toto quit Williams in January 2013 and joined Mercedes AMG Petronas as its executive director, while the position of the non-executive director went to his business partner Rene Berger; Toto went on to own 30 percent of the company, with the parent company owning 60 percent and the late Austrian F1 driver Andrea Nikolaus 'Niki' Lauda owning 10 percent.
Toto took over the responsibilities previously held by German journalist and vice president of Mercedes AMG Norbert Fiedrich Haug, which involved the co-ordination of all of its motorsport activities; by April 2016, Toto had sold all of his shares in the Williams F1 team.
The 2018 season was the most successful for Mercedes, as they won titles in F1, F2 and F3, as well as two F1 eSports titles; the following year saw them win the Constructors' title. For his contributions and hard work, Toto was presented with a 2018 John Bolster Award.
The year 2020 was marked by Mercedes winning their #7 consecutive double world championship, having already broken the record which Ferrari held with five wins; Mercedes also set a record for seven consecutive Driver's Championships, and seven consecutive Constructor's Championships. This made the Mercedes driver Lewis Hamilton the most successful driver in the history of the sport, tying his seven world drivers' championship wins with German former racing driver Michael Schumacher.
Mercedes has won 112 of their 194 most recent races, have taken 120 pole positions in qualifications and have 254 podium finishes (of 388 possible); the team has had a 54 win percentage since Toto joined them in 2013.
He signed a new three-year contract with Mercedes after the end of the 2020 season.
Toto's today also an investor, and founded the investment companies Marchfifteen and Marchsixteen in 1998 and 2004, respectively; he's since invested in German HWA AG, BRR Rallye Racing and Aston Martin Lagonda Global Holdings. He was also once the CEO and director of Mercedes-EQ Formula E Team.
Love life and marriage
Toto rarely speaks about his love life in public, and hasn't shared ano details about his first wife, including her name and profession; it's known that they haye two children together, but it remains unknown whether or not their mother was involved in their upbringing.
Toto's second wife is British former professional racing driver Suzanne 'Susie' Wolff (nee Stoddart), who's today employed at the F1 Academy as the managing director. Toto asked Suzanne to marry him while on a boat in Venice; they exchanged vows in a private ceremony in October 2011, and are today living in Monaco.
Suzanne gave birth to their son on 10 April 2017, and it's believed that she's also friends with Toto's other two children.
There are no other women whom Toto's perhaps been with, that we know about; he's married to his second wife Suzanne 'Susie' Wolff as of August 2023, and they have a son together, while he also has two children with his first wife.
Interesting facts and hobbies
Cranfield University presented him with an Honorary Doctorate in May 2021, while the Oxford Saïd Business School appointed him to an Associate Fellowship in November 2021. Harvard Business School named him an executive fellow in May 2022.
Toto loves languages, and is today fluent in Polish, Italian, French, English and German.
He's a philanthropist, and is today the vice president of the Mary Bendet Foundation, a charity organization which aims to help underprivileged children.
The Instagram fan page of Toto 'Team Toto Wolff' is today followed by close to 70,000 people, while more than 1,300 pictures have been uploaded onto it; most of these are about Toto and F1, and only a couple show him spending time with his wife and children.
One of Toto's favorite actors is Keanu Reeves, and some of his favorite movies include "John Wick: Chapter 5", "Knock Knock" and the trilogy "The Matrix".
Height, eyes and wealth
Toto's age is 51. He has black hair and brown eyes, is 6ft 4ins (1.96m) tall and weighs around 200lbs (92kgs).
Toto's net worth's been estimated at over $1.6 billion, as of August 2023.