Who is Bridgette Doremus?
Bridgette is an American fitness influencer and lifestyle content creator, who has become famous for her workout videos and tutorials, while she's also known as wife of musician NF.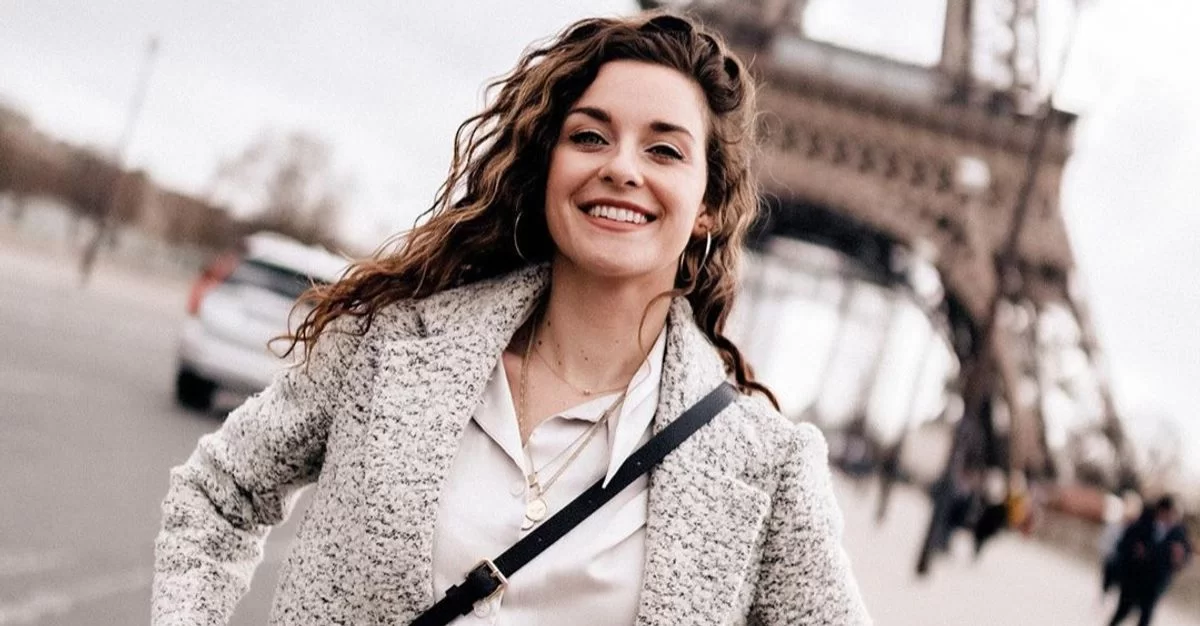 Bridgette Doremus Wiki: Age, Childhood, and Education
Bridgette Doremus was born on 25 July 1990, in Seattle, Washington State. Her early years were marked by frequent relocations with her family, but unfortunately there isn't much other information about her early life – many sources mistake her upbringing for the one of her husband. What is known is that tragedy struck Bridgette in 2013, when her father died; she has said that her father was a constant support to her during her upbringing and later life.
After high school, Bridgette enrolled at Washington State University, from which she earned a Bachelor of Arts degree in Hospitality management.
Career Beginnings
Bridgette's journey into fitness started early in her life when she developed a keen interest in staying active, and decided to take this passion seriously while pursuing her undergraduate degree. To gain a deeper understanding of health and wellness, she enrolled into an Integrative Nutrition's Health Coaching program.
In June 2013, she marked a significant step in her career by launching her inaugural fitness website, Stripped Fitness. Through this platform, she opened up about her personal weight loss journey, sharing her struggles and successes. Her aim was to motivate and inspire others to embrace healthier lifestyles and make positive changes in their lives.
Not stopping there, Bridgette extended her online presence by creating another website, Halfway-Hippie. On this platform, she shared valuable insights into her diet and fitness routines.
Rise to Stardom
Bridgette's career continued to soar as she started using social media to share her passion for fitness. Her breakthrough came through her Instagram account, Bridge_Fit, on which she regularly posts workout videos, tutorials, and uplifting messages. This online presence resonated with her audience, leading to a steady increase in her follower count, eventually surpassing 250,000.
Bridgette took a significant step by establishing Stripped Fitness, a brand that merged fitness and lifestyle. This move further solidified her status as a notable figure in the fitness world, as her engaging content on Instagram and the creation of Stripped Fitness allowed her to connect with a broader community, inspiring them to embrace healthier living.
Additionally, her association with NF (Nathan Feuerstein), a well-known rapper, played a pivotal role in her rise to fame. Their connection introduced her to a wider audience, contributing significantly to her growing popularity.
Not content with her achievements, Bridgette ventured into business, selling merchandise and products through her lifestyle blog, Halfway Hippie.
Moreover, Bridgette's authenticity and expertise in the fitness domain attracted endorsements from well-known brands such as Carhartt, Nike, Chanel, Ancient Nutrition, and Pai Skincare, which further highlighted her credibility in the industry.
Bridgette further expanded her reach by creating a YouTube channel, on which she shares a variety of content, including videos on wellness, lifestyle, vegan food recipes, beauty tips, workouts, and more.
Some of Bridgette's popular videos include "My Vows" with 90,000 views, in which she talks about her wedding vows. Another notable video is "My Story" with 30,000 views, providing insights into her personal journey. "My Trip to Europe" garnered 28,000 views, showcasing her travel experiences. Additionally, "Why I Am Gluten and Dairy Free" is a video with 25,000 views, on which she discusses her dietary choices.
Other Projects and Current Work
Bridgette maintains her presence on Instagram, regularly sharing lifestyle content and fitness inspiration with her followers. Her commitment to this platform remains strong.
In addition to her online endeavors, Bridgette extended her career into the entertainment industry. She's co-produced several TV shows, and took on a role in the 2014 film "Wedding Crashers", ventures which added diversity to her professional journey. Furthermore, Bridgette actively contributes to ThisGirlHealth, Inc., a platform dedicated to women's health and well-being. Here, she shares her knowledge in nutrition, alternative medicine, and yoga, offering insights to help women lead healthier and more fulfilling lives.
Net Worth
According to authoritative sources, Bridgette Doremus's net worth is estimated at $1 million as of late 2023.
Personal Life, Married, Husband, Children
Bridgette and NF started dating in 2015, the same year they met at a party where NF was a performer; the party was organized by their mutual acquaintance. The couple married three years later, and in 2021 welcomed a son they named Beckham John Feuerstein. Furthermore, Bridgette announced she was pregnant with their second son in June 2023.
Appearance and Body Measurements
Bridgette Doremus has light brown hair and blue eyes. She stands at a height of 5ft 5ins (1.65m), weighs approximately 125lbs (56kgs), with vital statistics of 34-24-34, and bra size 34B.
NF ve eşi Bridgette Doremus. Benzer işler denilebilir mi? pic.twitter.com/9bxj4x93dm

— Listenary. (@Listenary) November 28, 2020
Bridgette Doremus' Husband, NF – Short Bio
NF is an American rapper, singer, songwriter, and record producer, born on 30 March 1991, in Gladwin, Michigan USA; he's the oldest of three siblings. NF's early life was marked by his parent's divorce, and so being raised by his mother until his father had to intervene due to an abusive situation.
He completed his education at Gladwin High School in 2009, where he also played on the school's basketball team. NF began his music career by independently releasing his debut studio album "Moments" in 2010, and his debut single "Alone" in 2011. His music caught the attention of Xist Music, leading to the release of his debut EP "I'm Free" in 2012.
In 2014 he signed with Capitol Christian Music Group, and released the self-titled EP "NF". His career took off in 2015, with the release of his first major-label studio album, "Mansion"; NF's music has been featured in video games and TV shows.
In 2017, he gained mainstream popularity with the album "Perception", which reached Nо. 1 in the US, and the single "Let You Down" became a chart-topping hit. NF continued to achieve commercial success with his subsequent album, "The Search", released in 2019. NF's most recent album, "Hope", was released on 7 April 2023, and reached No. 2 on the US Billboard 200.
Throughout his career, he's been influenced by artists such as Eminem, Adele, and Ed Sheeran, and his music style has drawn comparisons to Logic and Machine Gun Kelly.
NF has been open about his struggles with mental health, having been diagnosed with obsessive-compulsive disorder (OCD) after the Perception tour in 2018. He has also battled depression and anxiety, often translating these experiences into his music.
According to reports, NF's net worth is estimated at over $6 million, as of late 2023.