Who is Gia Duddy?
American social media star and YouTuber Giavinna 'Gia' Duddy was born under the zodiac sign Leo on 1 August 2001, in Pennsylvania USA. She's quite active on the internet, and is perhaps known best for her Instagram account, which is today followed by over 200,000 people, and onto which she's posted more than 350 pictures and videos; most of Gia's content shows her during her everyday life, whether she's going out with friends, shopping for clothes or travelling.
She's also known for being the girlfriend of American Football player Will Levis, who's today playing as a quarterback for the Tennessee Titans of the National Football League (NFL).
Education and early life
Gia was raised in Pennsylvania alongside her sister Bella and brother Michael Jr, by their mother Susan Rado Duddy and father Michael Duddy Sr; not many details have been shared about Gia's family because she respects their privacy but it's believed that her mother's a registered nurse and her father a bar manager.
Gia became interested in a number of activities while attending Berks Catholic High School, and took both dance and music lessons, was into appearing in school plays, and enjoyed playing various sports.
She matriculated in 2019, and then enrolled at Penn State University, which was also where she met Will; he played college football prior to being picked by the Titans in the 2023 NFL Draft. Gia graduated with a Bachelor's degree in 2022, and has since focused on her career on the internet.
Most popular YouTube videos
Even though Gia launched her self-titled YouTube channel back on 2 October 2015, she only began uploading content onto it in 2022; this is why the channel's today subscribed to by only a few over 550 people, while all of Gia's 17 videos have been watched more than 70,000 times. Most of her videos feature her during her everyday life, whether she's sun tanning at a local pool, spending time with Will or speaking about what had happened to her that day. We're going to cover Gia's three most popular videos, as these are helping her expand her internet fanbase.
Her #1 video "Backhanded Compliments from Mom" was posted on 18 May 2023 and has since been watched over 8,300 times, while it numbers nearly 160 likes; it features Gia talking about how her mother told her that she looks skinny but isn't really skinny.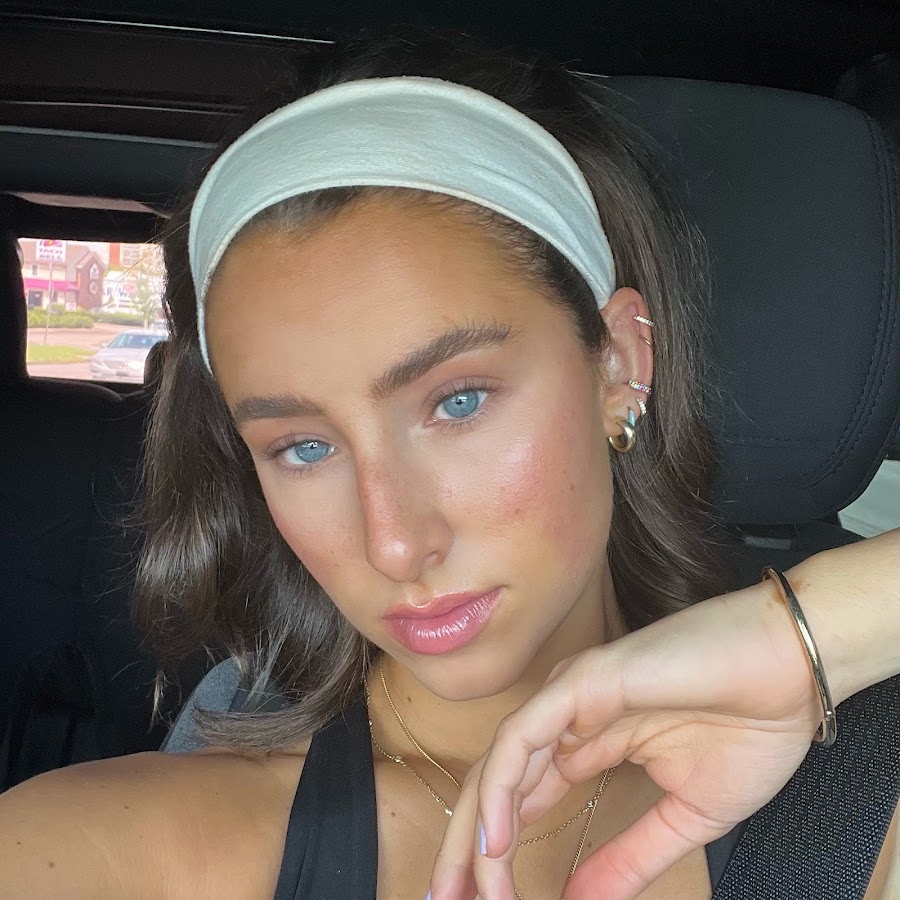 Her second most popular video "Mutton Chops Are Back!" was posted on 14 November 2022 and has since been watched close to 8,000 times, while it's amassed more  than 110 likes; it features Gia and her boyfriend joking about the beard of a police officer.
Gia's #3 most viewed video "Glam or Snatural" was posted on 17 May 2023 and has since been watched over 7,000 times, while it numbers more than 160 likes; it features Gia showing off her two different styles of make-up.
Presence on the internet
Gia spends most of her time creating content for her Instagram account, and she's revealed some details about her life in the pictures which she's uploaded, including that she enjoys sitting at her favorite café in the morning, watching her boyfriend play football, and eating fruits. Gia's also revealed that she shops for clothes nearly every day, and also reads various fashion magazines on a daily basis.
Gia's Twitter account was launched in August 2014, and is today followed by more than 4,500 people, while she's tweeted over 1,600 times; most of her content are videos which feature her boyfriend Will playing football.
Gia's also active on Facebook but it seems that she's using her profile only to stay in touch with her closest friends and family members, as she has 343 friends on the network and doesn't accept requests from strangers.
Gia's TikTok account is today followed by more than half a million people, and all her videos combined have amassed nearly 16 million likes; most feature her preparing food and teaching her fans about healthy eating.
Will Levis' girlfriend, Gia Duddy, stuns in red dress at the NFL draft: 'Party time' https://t.co/Wvhkti3eEQ pic.twitter.com/uZUcwuIpve

— New York Post Sports (@nypostsports) April 28, 2023
Love life and boyfriend
Gia rarely speaks about her love life in public, and although she and Will began dating back in February 2021, it was only in 2023 that they revealed on their social media accounts that they were together.
Will was amongst the best players at Penn State, and during his three years there completed 61 of 102 passes for 644 yards, numbered two interceptions and three touchdowns. He graduated from Penn State's Smeal College of Business with a Bachelor's degree in finance in May 2021, and then attended his senior year at the University of Kentucky, leading their football team to win the 2022 Citrus Bowl. Even though it was widely believed that Will would be the first-round pick in the NFL Draft, he was chosen by the Titans in the second round as the 33rd overall pick.
There are no other men whom Gia's perhaps been with, that we know about; she's in a relationship with Will Levis as of October 2023, hasn't married and doesn't have children.
Interesting facts and hobbies
Gia loves to drink coffee, and cannot imagine starting a day without it.
She loves to travel, and has recently been to Georgia, a country in West Asia, and Eastern Europe.
Gia likes to drink alcohol, and her favorite is red wine.
She's physically highly active as she does yoga and runs nearly every morning, while she also has one or two training sessions at the gym every week.
Summer is Gia's favorite season as she loves to sun tan at the beach.
Jennifer Lawrence is one of her favorite actresses, and a couple of Gia's favorite movies are "House at the End of the Street", "Causeway" and "American Hustle".
Appearance and net worth
Gia's age is 22. She has blue eyes and brown hair, weighs around 120lbs (54kgs) and is 5ft 4ins (1.62m) tall.
Gia's net worth's been estimated at over $300,000 as of October 2023, and her boyfriend Will's at over $1 million.