Isabel Lucas is an Australian-born actress, environmentalist and model, perhaps best known for her appearances in the sci-fi action film "Transformers: Revenge of the Fallen", and the soap opera "Home and Away."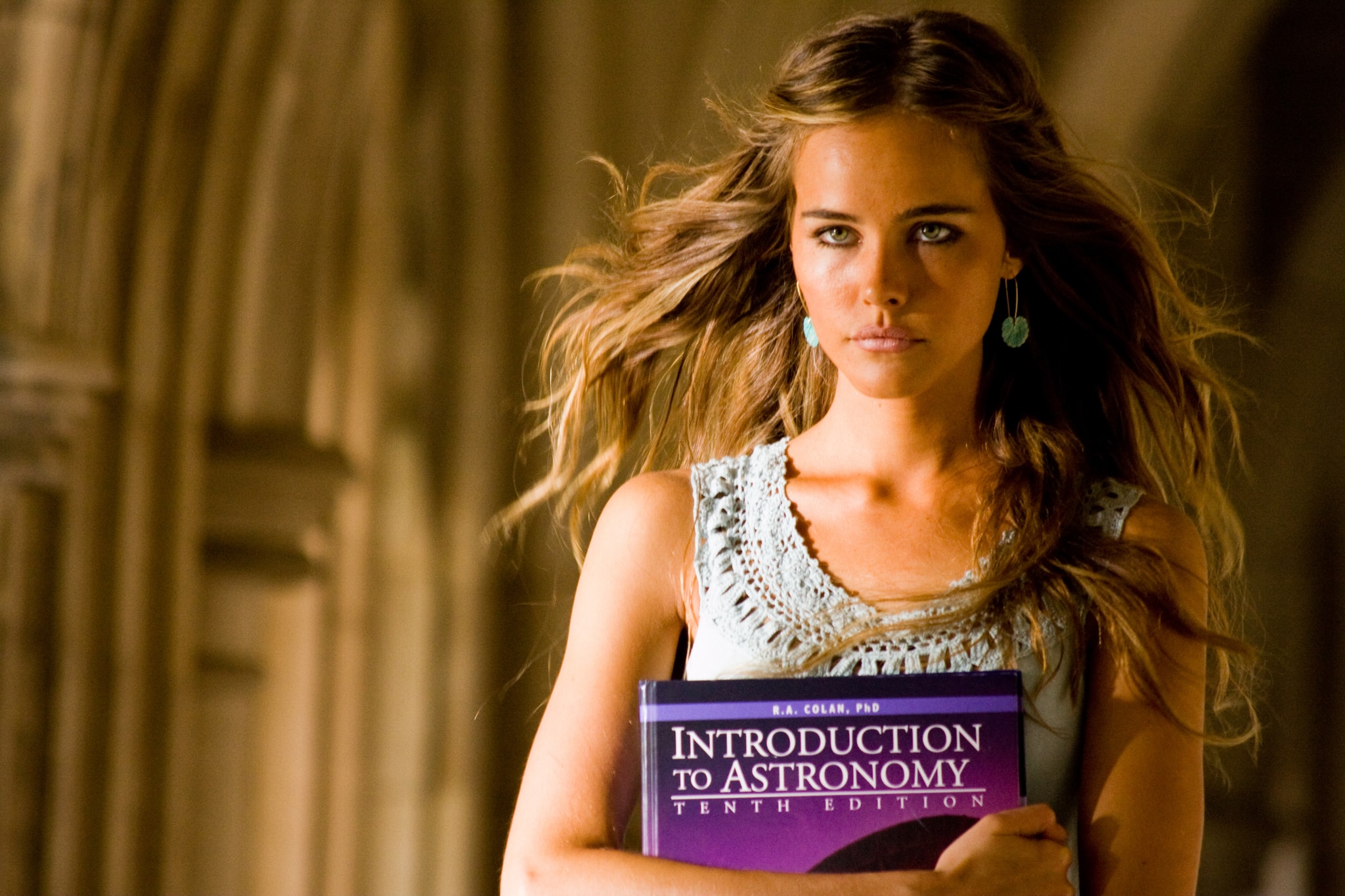 Age, Early Life, and Education Background
Isabel Lucas hails from Melbourne, Victoria Australia, and was born under the Aquarius zodiac sign on 29 January 1985, which makes her 38 years old as of 2023. She's the daughter of pilot Andrew Lucas, and the Special Needs Teacher Beatrice Lucas. Isabel is of Swiss roots from her mom's side and Australian through her father, and has a sister named Nini Lucas. When she was six years old, Lucas' family lived briefly in Switzerland, returned to Melbourne and subsequently settled in the Northern Territory, where she spent her childhood together with her sister in the small mining town of Jabiru. Lucas developed an interest in acting and modeling at a young age and was spotted by a modeling agent when she was 12 years old.
Isabel is well-educated alongside her sister, at schools that comprised First Nations children and kids from other cultures. She attended Jabiru Area School before she enrolled at St. Monica's College, which is situated in Cairns. Lucas is an alumnus of the Victorian College of Arts, where she studied Drama. She was also educated at the Queensland University of Technology, Brisbane.
Hobbies and Interesting Facts
In a 2014 interview, Lucas revealed that she'd been taking a dance class known as '5Rhythms' once per week, describing it as a 'therapeutic form of movement medicine'. She also practices yoga, stretches on a mat at her apartment, and goes for long walks to keep her mind and body energized.
The "Transformers: Revenge of the Fallen" starlet is an avid animal lover, especially horses, and trained in horseback riding from when she was 10 years old. In her childhood, she the competed in show jumping and dressage.
In 2008, Lucas was involved in a car crash. Her then-boyfriend, the American actor, filmmaker and performance artist, Shia LaBeouf, who was the driver of the vehicle, sustained a serious hand injury, but Isabel was luckily unharmed.
It is reported that Isabel adopted a vegan diet after watching the 2005 horror documentary "Earthlings," which follows humanity's cruel use of animals as food, pets, clothing, and inhumane scientific research.
Career
In 2003, Lucas auditioned for Kit Hunter's role in the long-running Australian soap opera, "Home and Away," but wasn't selected. Instead, the creators of the soap opera gave the role to the Australian actress, Amy Mizzi, but created a new character named Tasha Andrews and offered Lucas the role, and she appeared in the series from 2003-2006. During her stint in the HBO war drama miniseries, "The Pacific," Steven Spielberg, who served as its executive producer, recommended her for the starring role of Alice in the acclaimed 2009 sci-fi action "Transformers: Revenge of the Fallen," which was a sequel to the 2007 movie "Transformers." After her stint in the sci-fi film, Lucas appeared in three more films including "Daybreakers," and "The Cove" all in 2009. In 2011, she landed another career-defining role as the Goddess of battle strategy and wisdom, Athena in the 2011 fantasy action movie "Immortals"
2014 was a very busy year for Lucas – she appeared in five films including the Karl Urban and Wentworth Miller-starring erotic thriller, "The Loft." In the year that followed, she starred – as Lena Harper – alongside Nick Jonas, Dermot Mulroney, and Graham Rodgers in another erotic thriller entitled "Careful What You Wish For." 2017 saw Lucas land the recurring role of Anna in the NBC fantasy drama series "Emerald City", and as Samantha Cage in the action-adventure series "MacGyver." Lucas starred in three films in 2018: the Australian comedy-drama "Chasing Comets," the American drama "Shooting in Vain," and the Australian biopic "In Like Flynn."
Awards and Nominations
Out of the four awards she has been nominated for, Isabel has scooped three as of September 2023. Her performance in "Home and Away" brought her a Logie Award for Most Popular New Female Talent in 2004. In 2009, she won a Scream Award for Breakthrough Performance – Female for her performance in "Transformers: Revenge of the Fallen", and was also nominated for an MTV Movie + TV Awards for her performance in the same sci-fi film. Moreover, Isabel bagged a Young Hollywood Award for Female Star of Tomorrow in 2011.
Lucas is active on Instagram (@isabellucas) with around 220,000 followers, populating her account with travel, nature and modeling photos.
Personal Life
Isabel is currently unmarried, however, she has dated several well-known celebrities; from 2005-2008, she was in a romantic relationship with the prominent Australian actor Chris Hemsworth, whom she met on the set of "Home and Away." Hemsworth is now married to Elsa Pataky. In 2008, she reportedly dated the American actor, director, producer, and musician Adrian Grenier – they broke up after he discovered that she was hanging out with Shia LaBeouf, following their car crash incident. In 2009 the Melbourne native briefly dated the Australian filmmaker and actor, Joel Edgerton, and the American musician and actor, Jared Leto. Moreover, Isabel was romantically linked with the American actor Jake Gyllenhaal (2010), and the Australian pop and soul musician and record producer, Angus John Stone (2010-2012).
Activism
2004 saw Lucas serve as a spokeswoman for the National Breast Cancer Foundation in Australia. She has also been involved in numerous humanitarian organizations, including The Humour Foundation, World Vision, Global Green Plan, and Sea Shepherd. In 2010, she traveled to Tanzania, East Africa, where she climbed to the top of Mt. Kilimanjaro together with a team of other activists to raise awareness about the global safe drinking water crisis.
In late 2007, Isabel and 30 more celebrities, including NBC's "Heroes" starlet, Hayden Lesley Panettiere, and the surfers Vaya Phrachanh and David Rastovich attempted to disrupt a dolphin drive hunting in Taiji, Wakayama, when they found themselves in trouble with the Japanese police. They were forced to flee the country through Kansai International Airport to avoid being apprehended by the Japanese authorities for trespassing. It is reported that Lucas' arrest warrant is still pending in Japan.
Height, Weight, and Physical Appearance
Isabel is of White ethnicity, has a pair of green eyes, and long blonde hair. She has sectoral heterochromia and as a result, her right eye has a brown spot, which is one of her distinctive features. Isabel is 5ft 6ins (1.68m) tall, weighs approximately 120lbs (54kgs), and her vital statistics are 34-24-35. Moreover, she wears shoe and dress sizes 7(US) and 2(US) respectively.
Net Worth
Isabel has appeared in numerous hit films, and has shared the screen with several notable names in Australia and Hollywood, which has made her very popular and helped her land more protagonist roles. For instance, the films "Immortals" and "Transformers: Revenge of the Fallen" had a box office collection of over $226 million and $836 million respectively. Isabel's net worth is approximately $5 million, as of 2023.