• Clint Howard is an American actor and a younger brother of Ron Howard
• He is of mixed English, Scottish, Irish, German and Dutch ancestry
• He has featured in more than 240 films and TV titles
• His net worth is estimated to be over $4 million
• He is a Republican, an avid golfer and a fan of World of Warcraft

Known for movies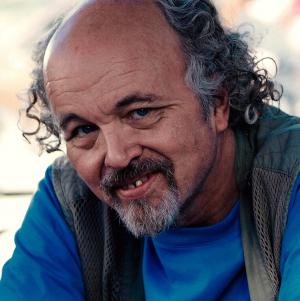 Who is Clint Howard?
Born Clinton Howard on the 20th April 1959, in Burbank, California USA, he is an actor and a younger brother of the famous actor/director Ron Howard, and best known to the world for his portrayal of Mark Wedloe in the TV series "Gentle Ben" (1967-1969), and as Paco in the film "The Waterboy" (1998), among many others. So far, Clint featured in more than 240 film and TV titles.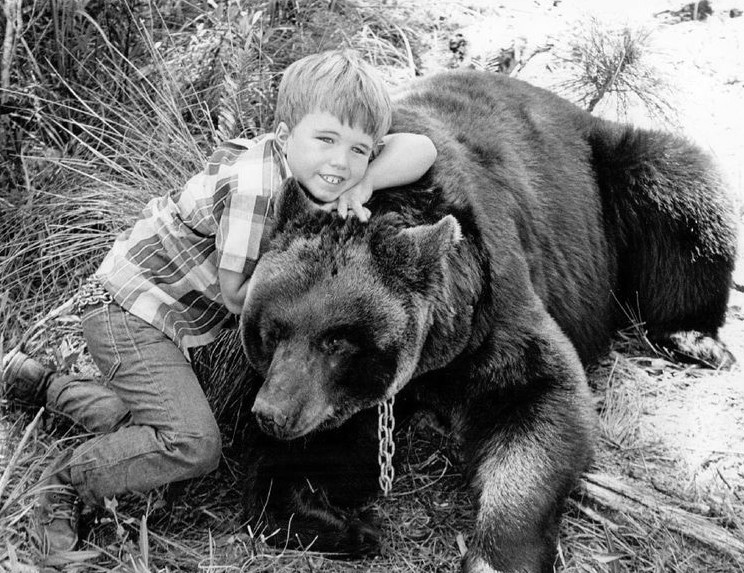 Early Life, Family, and Education
Of mixed English, Scottish, Irish, German and Dutch ancestry, Clint is the son of the famed actors Rance Howard, and Jean Speegle Howard; his brother was initially an actor, Ron Howard, now a respected director. He is an uncle to Ron Howard's children, Bryce Dallas Howard, Jocelyn and Paige Howard. He went to R.L. Stevenson Elementary in Burbank, California, but once his career took off, he left school and focused primarily on his acting.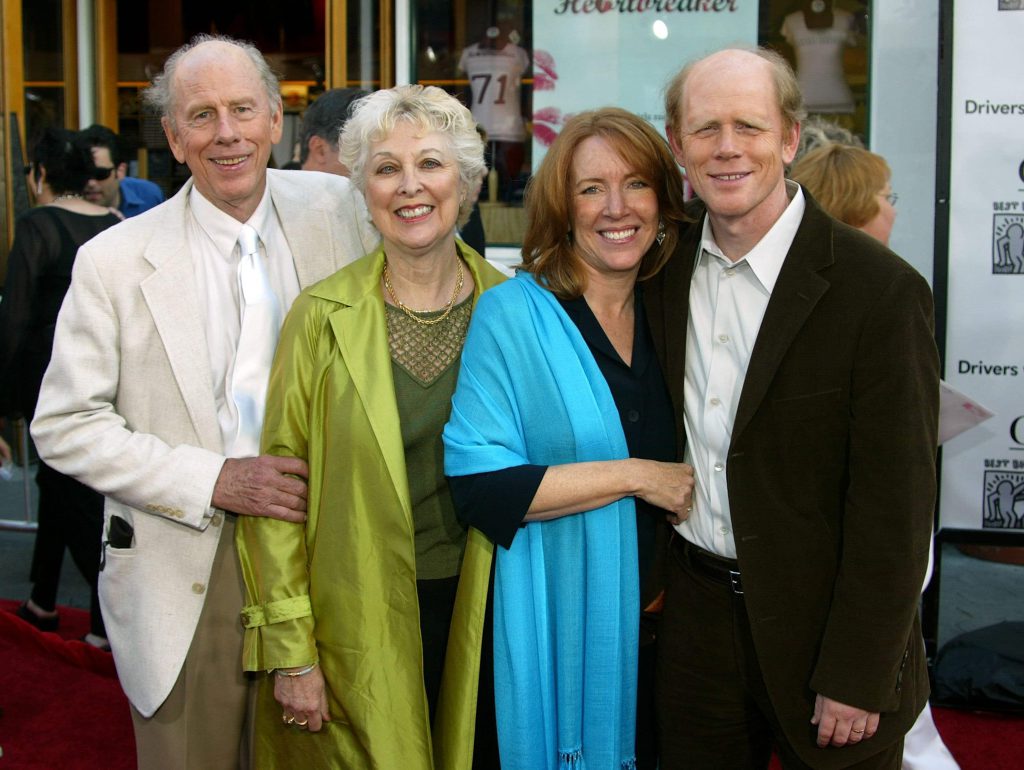 Career Beginnings
So Clint's career actually started in 1962, when he appeared next to his brother Ron in the highly-acclaimed TV series "The Andy Griffith Show" as Leon until 1964, and was then chosen for the part of Stanley in the TV series "The Baileys of Balboa" (1964-1965). However, it was in 1967 that he got his first prominent role, as Mark Wedloe in the TV drama series "Gentle Ben" (1967-1969), and then in 1970 appeared in the film "The Wild Country", in which his brother also appeared. Throughout the '70s, Clint featured in a number of popular projects, such as the TV western series "The Cowboys" in 1974, then the Ron Howard-directed film "Grand Theft Auto" in 1977, and the same year featured in the Academy Award- nominated fantasy drama "I Never Promised You a Rose Garden", starring Bibi Andersson, Kathleen Quinlan and Ben Piazza, while he finished the decade with a starring role in the comedy film "Rock 'n' Roll High School" (1979), next to P.J. Soles and Vincent Van Patten.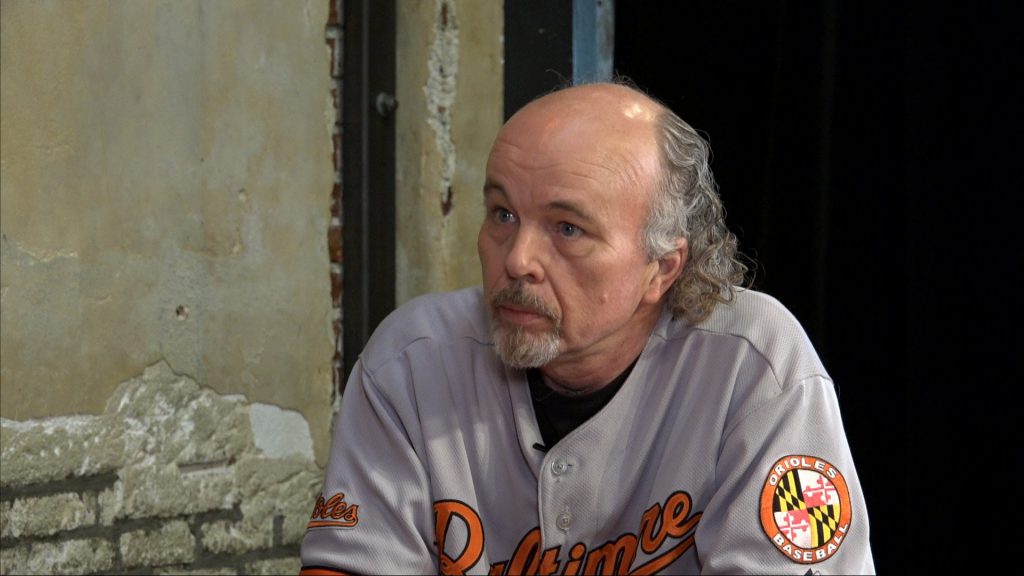 Clint started the '80s with the lead role in the horror film "Evilspeak" (1981), and then featured in a number of films through to 1985, including the quite successful comedy film "Night Shift" (1982), and his brother's Academy Award-nominated romantic comedy film "Splash" in 1984, with Tom Hanks, Daryl Hannah and Eugene Levy as the stars of the film, followed by Howard's sci-fi comedy-drama film "Cocoon" (1985), which won two Academy Awards. The second half of the '80s brought him roles in such films as "End of the Line" (1986), "Parenthood" (1989), and "Tango & Cash", also in 1989, so his popularity and net worth were both on the rise.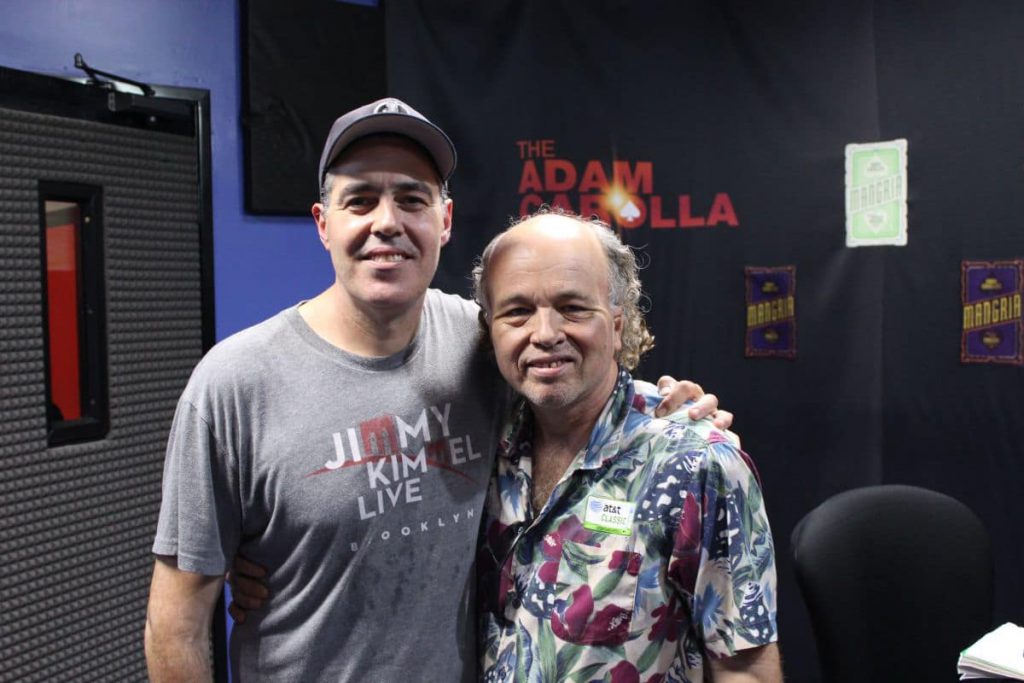 Although his roles are many and his contribution to the world of entertainment hasn't gone without notice, unfortunately, Clint's roles aren't that important for the films and TV series in which he appeared, except for a few exceptions, particularly in the '90s, such is the role of Ray Blaisch in the comedy-drama film "The Paper" (1994), starring Michael Keaton, Glenn Close, and Robert Duvall, again directed by brother Ron. The following year he starred in the horror thriller "Ice Cream Man", and also had a notable role in Ron Howard's historical drama "Apollo 13", which won two Academy Awards. In 1998 he portrayed Paco in the comedy film "The Waterboy", starring Adam Sandler, Kathy Bates and Henry Winkler, and finished the decade with the role of Ken in the comedy-drama film "Edtv" (1999).
Later Career
Nothing changed for Clint with the start of new millennium, as he continued to appear in films, mostly in minor roles, though he had one of the lead roles in the horror film "House of the Dead" in 2003, and was a referee in another Ron Howard-directed film "Cinderella Man" (2005), starring Russell Crowe, Renee Zellweger, and Paul Giamatti, while in 2007 he was Doctor Kopelson in the horror film "Halloween", and in 2008 he appeared in the biopic about Richard Nixon and David Frost entitled "Frost/Nixon", starring Frank Langella, Michael Sheen, and Kevin Bacon. Two years later he had the notable role of Constable Sanders in the drama film "Alabama Moon", with Jimmy Bennett, Gabriel Basso, and Uriah Shelton in the lead roles, and then in 2011 again worked with Ron Howard in the film "The Dilemma", starring Vince Vaughn, Kevin James and Winona Ryder. In in 2014 he was cast in the highly-acclaimed drama film "Sand Castles" with Jordon Hodges, Anne Winters and Randy Spence in the lead roles, and has since featured in several other films without great success, though most recently he appeared in the action fantasy film "Solo: A Star Wars Story" (2018), again directed by his brother Ron.
Clint is currently working on several projects, including two films in which he will appear with his father Rance Howard – "Apple Seed", and "Rick's Parking" – both scheduled for release in late 2018.
"Star Trek" Roles
Clint has also featured in several episodes of the famous "Star Trek" franchise; his first appearance was as alien Balok in "The Corbomite Maneuver" episode of the "Star Trek: The Original Series" (1966), then almost 30 years later he played Grady in "Star Trek: Deep Space Nine" (1995). His next appearance was in 2002 in the "Star Trek: Enterprise" as Muk, and most recently he played Creepy Orion in the "Star Trek: Discovery" (2018).
An Accomplished Musician
Aside from acting, Clint also briefly pursued a career in music; back in the '80s he had a band called Kempers, formed with his friends who lived in Kemp Street, therefore the band's name. However, after two years and a regular gig at Madame Wong's West restaurant, the band ceased to exist. Though basically inactive for over 30 years, in 2017 Clint completed a CD entitled "No Brains At All", featuring 11 songs in total, recorded at the restaurant and in various studios.

Clint Howard Net Worth
His 240-plus roles in films and TV series have certainly added a fair amount to his net worth. With a career spanning more than 50 years, it is only natural that his net worth is counted in millions. So let's see exactly how rich Clint Howard is? Well, according to authoritative sources, it has been estimated that Clint Howard's net worth is over $4 million, as of mid-2018.
Life Behind the Scenes
Clint has two failed marriages behind him; his first lasted for only a year between 1986 and 1987, but his wife's name is unknown to the public. His second wife was Melanie Sorich; the two were married from 1995 until 2017, when Howard filed for divorce.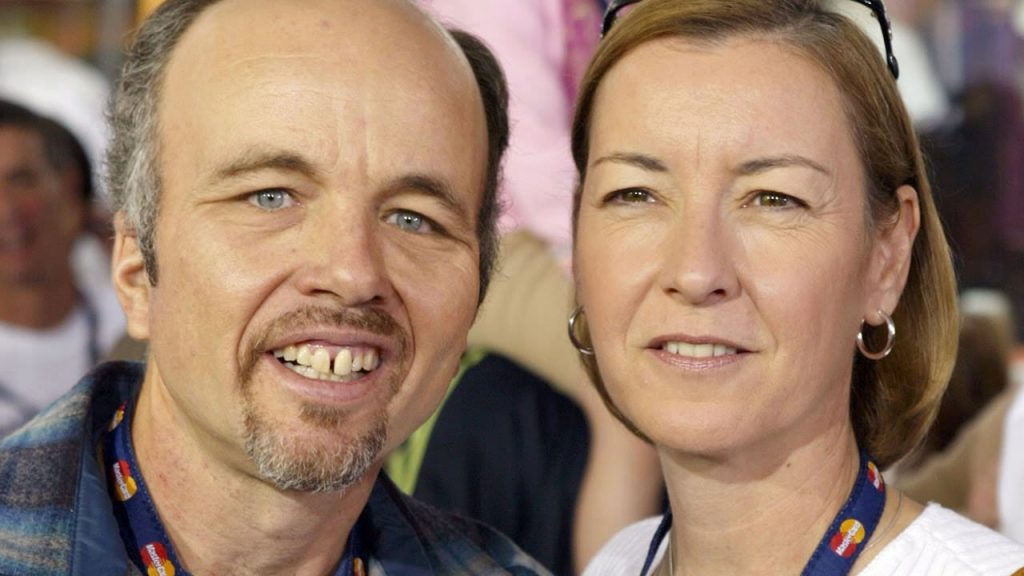 An Avid Golfer
When he is not on the set and has free time, Clint plays golf; though only an amateur and without any major success, Clint plays around 150 rounds a year – pretty respectable, don't you think?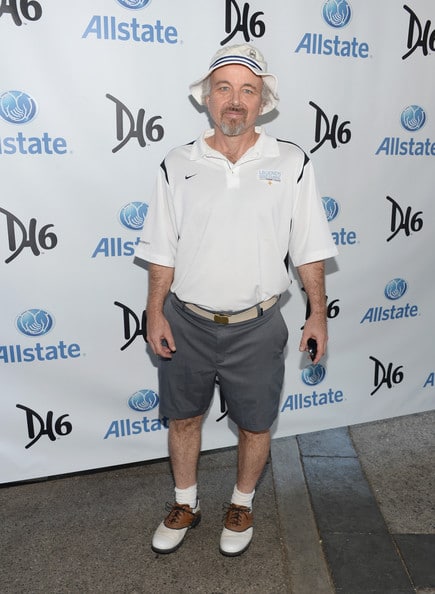 World of Warcraft Enthusiast
Another hobby of Clint is the online role-playing game World of Warcraft; his character's name is Extas, and he belongs to the guild "Thrust", which is a part of the Dark Iron realm.
A Devoted Republican
When it comes to politics, Clint has been a conservative Republican all his life, while his brother Ron is a liberal Democrat, in total contrast; he has endorsed several Republican politicians during their campaigns, including the US Senator Ted Cruz of Texas during the Republican presidential primaries in 2016.
General Info
| | |
| --- | --- |
| Full Name | Clint Howard |
| Net Worth | $20 million |
| Date Of Birth | April 20, 1959 |
| Height | 1.69 m |
| Profession | Musician, Voice Actor |
| Education | Robert Louis Stevenson Elementary, Burbank |
| Nationality | American |
Family
| | |
| --- | --- |
| Spouse | Melanie Howard |
| Parents | Jean Speegle Howard, Rance Howard |
| Siblings | Ron Howard |
Accomplishments
| | |
| --- | --- |
| Awards | MTV Lifetime Achievement Award |
| Movies | Dr. Seuss' How the Grinch Stole Christmas, Apollo 13, The Waterboy, Evilspeak, The Wraith, Cocoon, Parenthood, Gung Ho, Backdraft, Rock 'n' Roll High School, Ice Cream Man, Far and Away, Night Shift, The Dilemma, EDtv, Little Nicky, Austin Powers in Goldmember, Cinderella Man, The Missing, The Paper... |
| TV Shows | Space Rangers, Gung Ho, The Cowboys, The Andy Griffith Show, The Baileys of Balboa, Gentle Ben |
Social profile links
Quotes
| # | Quote |
| --- | --- |
| 1 | I had a wonderful time working on the film Sand Castles (2014). Experiences like this reminds me of why I love acting. |
| 2 | One of my earliest memories is being inside the recording studio and I see the shadow of a figure that looks an awful lot like Walt Disney. Then the door opened and Mr. Disney walked in and said, "Hi Clint". I won't ever forget that. |
| 3 | People don't realize that doing a horror movie is hard work. You're out there all day screaming your lungs out, breathing in toxic make-up fumes, rolling around in the dirt, getting your eyebrows burned off - it's not like doing a sitcom. |
| 4 | I do not attempt to orchestrate my career. I let God do that. I like horror movies. To me, they are a very legitimate place for an actor to work. It's a great arena for me to experiment, to play a range of different funky characters. I like what I'm doing and I hope it shows on the screen. Acting is a great gig. It pays well, I get to meet some nice people and it allows me to play a lot of golf. I'm a real lucky guy. |
Facts
| # | Fact |
| --- | --- |
| 1 | While he is a conservative Republican, his elder brother Ron Howard is a liberal Democrat. |
| 2 | Reprised his Star Trek (1966) role as "Balok" for a gag during Comedy Central's "Roast of William Shatner". |
| 3 | Stepson of L.A. Times columnist and playwright Judy Howard. |
| 4 | He has German, English, Scottish, Irish, and remote Dutch, ancestry. |
| 5 | Along with Majel Barrett, Joseph Ruskin and Jack Donner and Vince Deadrick Sr., he is one of only five actors to appear in both Star Trek (1966) and Star Trek: Enterprise (2001). |
| 6 | Brother-in-law of actress Cheryl Howard. |
| 7 | Appeared, in 1966, as a child actor in the third filmed episode of Star Trek (1966) (Star Trek: The Corbomite Maneuver (1966)). In 2002, appeared as a Ferengi in the latest Star Trek series, Star Trek: Enterprise (2001)(Star Trek: Enterprise: Acquisition (2002)). |
| 8 | According to MTV's John Norris, Clint Howard's 1998 MTV Movie Awards' "Lifetime Achievement" award legitimized the category, which had, until that year, been somewhat of a joke among the crew of the annual show. |
| 9 | Enjoys golf when not working on a film. |
| 10 | Uncle of actress Bryce Dallas Howard and Paige Howard. |
| 11 | Attended school at R. L. Stevenson Elementary in Burbank, CA. |
| 12 | He has appeared sixteen films directed by his elder brother Ron Howard: Grand Theft Auto (1977), Night Shift (1982), Splash (1984), Cocoon (1985), Gung Ho (1986), Parenthood (1989), Backdraft (1991), Far and Away (1992), The Paper (1994), Apollo 13 (1995), Edtv (1999), How the Grinch Stole Christmas (2000), The Missing (2003), Cinderella Man (2005), Frost/Nixon (2008) and The Dilemma (2011). |
| 13 | Younger brother of Ron Howard. |
| 14 | Son of Rance Howard and Jean Speegle Howard. |
Pictures
Movies
Actor
| Title | Year | Status | Character |
| --- | --- | --- | --- |
| Call Me Crazy: A Five Film | 2013 | TV Movie | Harold |
| Huff | 2013 | | Karl |
| Sparks | 2013/I | | Gordon Eldridge |
| Life with Zombies | 2012 | TV Series | Sgt. Rex Spanner |
| Nobody Gets Out Alive | 2012 | | Doctor Owen |
| The Lords of Salem | 2012 | | Carlo (Frankenstein and the Witchhunter) (uncredited) |
| Last Call | 2012/I | | George |
| Crispus Attucks: Today Was a Good Day | 2012 | Video short uncredited | |
| Kinect Star Wars: Girly Vader | 2012 | TV Movie | General |
| The Size of Texas | 2011 | Short | |
| Blubberella | 2011 | | Doctor Mangler |
| Workaholics | 2011 | TV Series | Dean |
| BloodRayne: The Third Reich | 2011 | | Doctor Mangler |
| Night Club | 2011 | | Cliff |
| The Dilemma | 2011 | | Herbert Trimpy |
| Speed-Dating | 2010 | | Dom |
| Holyman Undercover | 2010 | | Roy Sr. |
| Ashley's Ashes | 2010 | | Ricks |
| Big Guy | 2009 | Short | Mr. Bennett |
| Alabama Moon | 2009 | | Constable Sanders |
| The Haunted World of El Superbeasto | 2009 | Video | Joe Cthulu (voice) |
| Curious George 2: Follow That Monkey! | 2009 | | Farmer Dan (voice) |
| Night at the Museum: Battle of the Smithsonian | 2009 | | Air and Space Mission Control Tech #1 |
| Fringe | 2009 | TV Series | Emmanuel Grayson |
| Heroes | 2009 | TV Series | Tom Miller |
| Redemption | 2009/I | Short | Dickens |
| Super Capers: The Origins of Ed and the Missing Bullion | 2009 | | Mugger |
| Play the Game | 2009 | | Dick Mitchell |
| London Betty | 2009 | | Narrator (voice) |
| My Name Is Earl | 2006-2008 | TV Series | Creepy Rodney |
| Frost/Nixon | 2008 | | Lloyd Davis |
| Foreign Exchange | 2008 | | Long Larry |
| Senior Skip Day | 2008 | Video | Lionel Huffer |
| Fold | 2008 | Short | |
| A Christmas Too Many | 2007 | Video | Todd |
| A Plumm Summer | 2007 | | Binky the Clown |
| Halloween | 2007 | | Doctor Koplenson |
| Stompin' | 2007 | | Announcer 2 |
| Music Within | 2007 | | Clerk |
| Cut Off | 2006 | | Benny |
| Big Bad Wolf | 2006 | | Fulton Chaney |
| How to Eat Fried Worms | 2006 | | Uncle Ed |
| Comedy Central Roast of William Shatner | 2006 | TV Movie | Balok |
| Danny Boy | 2006 | Short | |
| Church Ball | 2006 | | Gene Jensen |
| The Powder Puff Principle | 2006 | Short | Principal Richard Skelter |
| Curious George | 2006 | | Balloon Man (voice) |
| Planet Ibsen | 2005 | | Henrik Ibsen |
| Fun with Dick and Jane | 2005 | | INS Agent |
| Fur on the Asphalt: The Greg the Bunny Reunion Show | 2005 | TV Movie | Mr. Jantzen |
| Cinderella Man | 2005 | | Referee |
| My Big Fat Independent Movie | 2005 | | The Mechanic |
| River's End | 2005 | | Mr. Powell |
| The Murder of Donovan Slain | 2004 | Short | Ira Cutter |
| Raising Genius | 2004 | | Mr. Goss |
| I Am Stamos | 2004 | Short | Clint Howard |
| The Sure Hand of God | 2004 | | Clyde Trotter |
| Beethoven's 5th | 2003 | Video | Owen Tuttle |
| The Missing | 2003/I | | Sheriff Purdy |
| The Cat in the Hat | 2003 | | Kate the Caterer |
| The Great Commission | 2003 | | Fifth Street |
| Crossing Jordan | 2003 | TV Series | Gil Runkis |
| Searching for Haizmann | 2003 | | Franciscus Abbot |
| House of the Dead | 2003 | | Salish |
| Pauly Shore Is Dead | 2003 | | Pauly's Business Manager |
| Leaving the Land | 2002 | | Pastor Jablonski |
| Rapsittie Street Kids: Believe in Santa | 2002 | TV Movie | Tug (voice) |
| Girl Fever | 2002 | | Mr. Willens |
| Heart of America | 2002 | | Artie Lynne |
| Austin Powers in Goldmember | 2002 | | Johnson |
| Star Trek: Enterprise | 2002 | TV Series | Muk |
| Blackwoods | 2001 | | Greg / Motel Clerk |
| How the Grinch Stole Christmas | 2000 | | Whobris |
| Little Nicky | 2000 | | Nipples |
| Ping! | 2000 | | Stu |
| The Million Dollar Kid | 2000 | | Harvey |
| My Dog Skip | 2000 | | Millard |
| Austin Powers: The Spy Who Shagged Me | 1999 | | Radar Operator Peters |
| The Pretender | 1999 | TV Series | Smitty |
| Edtv | 1999 | | Ken |
| Total Recall 2070 | 1999 | TV Series | Pontifex |
| Arthur's Quest | 1999 | TV Movie | Mr. Whitney |
| Bad Lie | 1998 | Short | Cheese |
| Evasive Action | 1998 | | Hector Miller |
| The Waterboy | 1998 | | Paco |
| Chow Bella | 1998 | | Clint |
| Addams Family Reunion | 1998 | TV Movie | Dogcatcher (uncredited) |
| Telling You | 1998 | | Customer (uncredited) |
| The Dentist 2 | 1998 | | Mr. Toothache |
| The Protector | 1998/II | | Hutch |
| From the Earth to the Moon | 1998 | TV Mini-Series | Paul Lucas |
| Twilight | 1998 | | EMS Worker |
| Tex Murphy: Overseer | 1998 | Video Game | Larry Hammond |
| Sparkle and Charm | 1997 | | Arnold |
| Austin Powers: International Man of Mystery | 1997 | | Radar Operator |
| Gun | 1997 | TV Series | The Homeless Guy |
| Santa with Muscles | 1996 | | Hinkley |
| Street Corner Justice | 1996 | | Rapist |
| Humanoids from the Deep | 1996 | TV Movie | Deputy |
| That Thing You Do! | 1996 | | KJZZ Disk Jockey |
| Unhook the Stars | 1996 | | Gus |
| Baby Face Nelson | 1996 | | Asst. Bank Manager |
| Barb Wire | 1996 | | Schmitz |
| The Outer Limits | 1996 | TV Series | Dennis |
| Rattled | 1996 | TV Movie | Andy Parsons |
| Silk Stalkings | 1995 | TV Series | Craig P. Sykes |
| Digital Man | 1995 | | Deakins |
| Not Like Us | 1995 | | Wede |
| Twisted Love | 1995 | | Gardener |
| Sawbones | 1995 | TV Movie | Sephus McCoy |
| Apollo 13 | 1995 | | Sy Liebergot - EECOM White |
| Dillinger and Capone | 1995 | Video | Bobo |
| Best Defense | 1995 | TV Movie | The Defendant |
| Forget Paris | 1995 | | Exterminator |
| Ice Cream Man | 1995 | | Gregory Tudor |
| Fist of the North Star | 1995 | | Stalin |
| Married with Children | 1995 | TV Series | Mullen |
| Star Trek: Deep Space Nine | 1995 | TV Series | Grady |
| Bigfoot: The Unforgettable Encounter | 1994 | | Gary |
| Cheyenne Warrior | 1994 | TV Movie | Otto Nielsen |
| Leprechaun 2 | 1994 | | Tourist |
| The Paper | 1994 | | Ray Blaisch |
| Forced to Kill | 1994 | | Drifter |
| Space Rangers | 1993-1994 | TV Series | Mimmer |
| Public Enemy #2 | 1993 | | Ray Tidrow |
| Ticks | 1993 | | Jarvis Tanner |
| Carnosaur | 1993 | | 'Slim' Friar |
| Seinfeld | 1992 | TV Series | Tobias |
| Body Chemistry II: Voice of a Stranger | 1992 | | Larabee |
| Far and Away | 1992 | | Flynn |
| Silent Night, Deadly Night 5: The Toy Maker | 1991 | Video | Ricky |
| The Rocketeer | 1991 | | Mark |
| Backdraft | 1991 | | Ricco |
| Initiation: Silent Night, Deadly Night 4 | 1990 | Video | Ricky |
| Disturbed | 1990 | | Brian |
| Hunter | 1990 | TV Series | Man in Restaurant |
| Tango & Cash | 1989 | | Slinky |
| Little White Lies | 1989 | TV Movie | Limo Driver |
| Parenthood | 1989 | | Lou |
| B.O.R.N. | 1988 | | Jerry |
| Freeway | 1988 | | Ronnie |
| R.P.G. II | 1988 | Short | |
| End of the Line | 1987 | | Les Sullivan |
| Santa Barbara | 1987 | TV Series | Marshall |
| Gung Ho | 1986-1987 | TV Series | Googie |
| Sledge Hammer! | 1987 | TV Series | Police Officer |
| The Wraith | 1986 | | Rughead |
| Gung Ho | 1986 | | Paul |
| R.P.G. | 1986 | Short | |
| Cocoon | 1985 | | Rico |
| Splash | 1984 | | Wedding Guest |
| Get Crazy | 1983 | | Usher |
| Night Shift | 1982 | | Jefferey |
| Lou Grant | 1982 | TV Series | Jerry Kovacovich |
| Evilspeak | 1981 | | Stanley Coopersmith |
| Happy Days | 1976-1980 | TV Series | Donald 'Junior' Hedges Jr. / Moose |
| Rock 'n' Roll High School | 1979 | | Eaglebauer |
| Cotton Candy | 1978 | TV Movie | Corky Macpherson |
| Harper Valley P.T.A. | 1978 | | Corley |
| The Fitzpatricks | 1978 | TV Series | D'Annunzio |
| I Never Promised You a Rose Garden | 1977 | | Baseball Catcher |
| Grand Theft Auto | 1977 | | Ace |
| The Many Adventures of Winnie the Pooh | 1977 | | Roo (Honey Tree and Blustery Day) (voice) |
| The Death of Richie | 1977 | TV Movie | Peanuts |
| Eat My Dust | 1976 | | George Poole Jr. |
| Huckleberry Finn | 1975 | TV Movie | Arch |
| Walt Disney's Wonderful World of Color | 1975 | TV Series | Andrew |
| The Streets of San Francisco | 1973-1974 | TV Series | Tommy Sanders / Billy Rudolph |
| Movin' On | 1974 | TV Series | Mark |
| Salty | 1974 | TV Series | |
| The Cowboys | 1974 | TV Series | Steve |
| Doc Elliot | 1974 | TV Series | Paul Scarne |
| Salty | 1973 | | Tim Reed |
| Insight | 1971-1973 | TV Series | Larry Gilprin |
| The Red Pony | 1973 | TV Movie | Jody Tiflin |
| The Rookies | 1973 | TV Series | Dennis Palmer |
| Nanny and the Professor | 1971 | TV Series | Timmy McGovern |
| Night Gallery | 1971 | TV Series | Herbie Bittman (segment "The Boy Who Predicted Earthquakes") |
| Marcus Welby, M.D. | 1971 | TV Series | Kimmy Rolf |
| Mod Squad | 1971 | TV Series | Davey Carr |
| The Virginian | 1966-1971 | TV Series | Will / Tommy / Manuel |
| Gunsmoke | 1971 | TV Series | Lonny |
| The F.B.I. | 1965-1970 | TV Series | Josh Cobb / Alan Ellwood |
| The Wild Country | 1970 | | Andrew Tanner |
| Family Affair | 1970 | TV Series | Tom Richards |
| The Odd Couple | 1970 | TV Series | Randy Grainger |
| The Red Skelton Hour | 1970 | TV Series | Lemonade Stand Proprietor |
| Love, American Style | 1970 | TV Series | David Kaufman (segment "Love and the Teacher") |
| Lancer | 1970 | TV Series | Willie Sharpe |
| Gentle Ben | 1967-1969 | TV Series | Mark Wedloe |
| Cards, Cads, Guns, Gore and Death | 1969 | Short | |
| Deed of Daring-Do | 1969 | Short | |
| Old Paint | 1969 | Short | Boy |
| Winnie the Pooh and the Blustery Day | 1968 | Short | Roo (voice) |
| Gentle Giant | 1967 | | Mark Wedloe |
| The Jungle Book | 1967 | | Elephant (voice) |
| Judd for the Defense | 1967 | TV Series | Tim Oliver |
| The Monroes | 1967 | TV Series | Jody Larson |
| Laredo | 1966 | TV Series | Midj |
| Star Trek | 1966 | TV Series | Balok |
| The Jean Arthur Show | 1966 | TV Series | Robby Fielding |
| Please Don't Eat the Daisies | 1965-1966 | TV Series | David Davey |
| An Eye for an Eye | 1966 | | Jo-Hi Quince - Brian's Son |
| The Patty Duke Show | 1966 | TV Series | Ralphie |
| Winnie the Pooh and the Honey Tree | 1966 | Short | Roo (voice) |
| Bonanza | 1965 | TV Series | Michael Thorpe |
| The Fugitive | 1964-1965 | TV Series | Johnny Stransel / Billy Taft |
| The Baileys of Balboa | 1964-1965 | TV Series | Stanley |
| Vacation Playhouse | 1964 | TV Series | Little Boy |
| The Andy Griffith Show | 1962-1964 | TV Series | Leon / Boy at Church Social |
| Breaking Point | 1963 | TV Series | Mikey |
| Ben Casey | 1963 | TV Series | |
| The Courtship of Eddie's Father | 1963 | | Child Party Guest (uncredited) |
| Mad Families | 2017 | post-production | Gravy |
| Deported | 2016 | post-production | Weird Carney |
| Feast of Fear | 2016 | completed | The Messenger |
| The Church | 2016/I | post-production | Alexander James / The Spirit |
| Crimson Saints | | announced | Rufus Jenkins |
| Escort Service | | announced | Joe |
| Rick's Parking | | TV Movie post-production | Phel |
| The Rainy Days of Timothy Grey | | announced | Ralph |
| Still the King | 2016 | TV Series | Crazy Dave |
| Kampout | 2016 | | Paul Miller |
| Rock in a Hard Place | 2016 | TV Series | Rudy (2015) |
| The Funhouse Massacre | 2015 | | Taxidermist |
| Hell Camino | 2015 | Short | Detective Marconi |
| Clint Howard Reboots Pippi Longstocking with Milla Jovovich and Fred Willard | 2015 | Short | Clint |
| You'll Be Fine | 2014-2015 | TV Series | Drug Dan / Dan |
| Guys and Girls Can't Be Friends | 2014 | | Gus |
| The Birthday Boys | 2014 | TV Series | Traffic Control Operator |
| Key and Peele | 2014 | TV Series | Aerobic Director |
| Bald | 2014 | Short | Nathan |
| Balls Out | 2014 | | Philip |
| Sand Castles | 2014 | | Todd Carlson |
| Hawaii Five-0 | 2013 | TV Series | Superintendant |
| The Profane Exhibit | 2013 | | Bob (segment "Basement") |
| Assault on Wall Street | 2013 | | Chuck |
| Arrested Development | 2003-2013 | TV Series | Johnny Bark |
Soundtrack
| Title | Year | Status | Character |
| --- | --- | --- | --- |
| Eat Me! | 2000 | writer: "That Was Me Yesterday" | |
| The Many Adventures of Winnie the Pooh | 1977 | performer: "Mind Over Matter", "Hip-Hip Pooh-ray!" | |
| The Jungle Book | 1967 | performer: "Colonel Hathi's March The Elephant Song" 1967, "Colonel Hathi's March Reprise" 1967 - uncredited | |
| The Virginian | 1966 | TV Series performer - 1 episode | |
Producer
| Title | Year | Status | Character |
| --- | --- | --- | --- |
| Planet Ibsen | 2005 | co-producer | |
| The Clint Howard Variety Show | 2002 | TV Mini-Series executive producer | |
Director
| Title | Year | Status | Character |
| --- | --- | --- | --- |
| The Clint Howard Variety Show | 2002 | TV Mini-Series | |
Writer
| Title | Year | Status | Character |
| --- | --- | --- | --- |
| Cotton Candy | 1978 | TV Movie | |
Thanks
| Title | Year | Status | Character |
| --- | --- | --- | --- |
| House of Good and Evil | 2013 | very special thanks | |
| Nobody Gets Out Alive | 2012 | thanks | |
| Corman's World: Exploits of a Hollywood Rebel | 2011 | Documentary thanks | |
| Telling You | 1998 | special thanks | |
Self
| Title | Year | Status | Character |
| --- | --- | --- | --- |
| Edtv: Caught in the Camera's Eye | 1999 | Video documentary short | Himself |
| 1998 MTV Movie Awards | 1998 | TV Special | Himself - Recipient |
| The Directors | 1997 | TV Series documentary | Himself |
| 2nd Annual Screen Actors Guild Awards | 1996 | TV Special | Himself |
| Late Night with David Letterman | 1986 | TV Series | Himself - Guest |
| David Letterman's Holiday Film Festival | 1985 | TV Movie | Himself (segment "But I'm Happy") |
| The Mike Douglas Show | 1977 | TV Series | Himself - Actor |
| The Danny Kaye Show | 1966 | TV Series | Himself |
| Star Trek: Inside the Roddenberry Vault | 2016 | Documentary | Himself |
| The Playboy Morning Show | 2015 | TV Series | Himself |
| Evilspeak with Clint Howard | 2014 | Video short | Himself |
| Good Morning, Texas | 2012 | TV Series | Himself - Guest |
| Eye on Entertainment | 2011 | TV Series | Himself |
| The Actor's Journey | 2011 | Video documentary | Himself |
| The Actor's Journey for Kids | 2011 | Video documentary | Himself |
| Corman's World: Exploits of a Hollywood Rebel | 2011 | Documentary | Himself (uncredited) |
| The Marilyn Denis Show | 2011 | TV Series | Himself - Guest |
| Rughead Speaks | 2010 | Video documentary short | Himself |
| Cinemania | 2008 | TV Series | Himself |
| The Bare Necessities: The Making of 'The Jungle Book' | 2007 | Video documentary short | Himself |
| Scott Baio Is 45... And Single | 2007 | TV Series | Himself |
| 'Grand Theft Auto': A Family Affair | 2006 | Video short | Himself |
| Backdraft: Bringing Together the Team | 2006 | Video documentary short | Himself |
| I Love the '70s: Volume 2 | 2006 | TV Series | Himself |
| Back to School: A Retrospective - 'Rock 'N' Roll High School' Rock on Edition DVD | 2005 | Video documentary short | Himself |
| I Love the 80's 3-D | 2005 | TV Series documentary | Himself |
| Biography | 2005 | TV Series documentary | Himself |
| Happy Days: 30th Anniversary Reunion | 2005 | TV Movie documentary | Himself - softball team |
| The Making of: House of the Dead | 2004 | Video | Himself |
| UnConventional | 2004 | Documentary | Himself |
| New Frontiers: Making 'The Missing' | 2004 | Video documentary short | Himself |
| It's a Dog's Life: Behind the Scenes and Cast Interviews 'Beethoven's 5th' | 2003 | Video short | Himself |
| Player$ | 2003 | TV Series | Himself |
| Behind the Scenes: The Great Commission | 2003 | TV Movie documentary | Himself |
| Everybody Loves Raymond | 2002 | TV Series | Himself |
| The Clint Howard Variety Show | 2002 | TV Mini-Series | Himself / Mr. Shiddy |
| Child Stars: Their Story | 2000 | TV Movie documentary | Himself |
| 1999 MTV Movie Awards | 1999 | TV Special | Himself |
| Armagedd'NSync | 1999 | TV Special | Himself |
Archive Footage
| Title | Year | Status | Character |
| --- | --- | --- | --- |
| Tesla Effect | 2014 | Video Game | Larry Hammond |
| Cinemassacre's Monster Madness | 2011 | TV Series documentary | Doctor Koplenson |
| Edición Especial Coleccionista | 2011 | TV Series | Johnson Ritter |
| Video Nasties: Moral Panic, Censorship & Videotape | 2010 | Documentary | Himself |
| Ban the Sadist Videos! Part 2 | 2006 | Video documentary | Himself |
| Ban the Sadist Videos! | 2005 | Video documentary | Himself |
| Joe Bob's Drive-In Theater | 1993-1995 | TV Series | Jarvis Tanner / Larabee |
| Andy Griffith Show Reunion | 1993 | TV Special | Himself |
| Disney Sing-Along-Songs: You Can Fly | 1988 | Video short | Colonel Hathi's Son |
| Walt Disney's Wonderful World of Color | 1975 | TV Series | Andrew |
Awards
Won Awards
| Year | Award | Ceremony | Nomination | Movie |
| --- | --- | --- | --- | --- |
| 2014 | Leonardo's Horse | Milano International Film Festival Awards (MIFF Awards) | Best Ensemble Cast | Sand Castles (2014) |
| 1998 | MTV Movie Award | MTV Movie Awards | Lifetime Achievement | |
Nominated Awards
| Year | Award | Ceremony | Nomination | Movie |
| --- | --- | --- | --- | --- |
| 2014 | Leonardo's Horse | Milano International Film Festival Awards (MIFF Awards) | Best Supporting Actor | Sand Castles (2014) |
Source:
IMDb
,
Wikipedia