Who is Keisha Morris?
American actress and educator Keisha Morris was born in New York City, USA, on 10 July 1974, making Cancer her zodiac sign. She's perhaps only known for having been the wife of the late American rapper Tupac Amaru Shakur – aka 2Pac – who was murdered on 7 September 1996 when a white Cadillac pulled up to the side of his car at a stop light and opened fire; 2Pac was shot four times and was rushed to the University Medical Center of Southern Nevada, where he died from internal bleeding on 13 September 1996. He was only 25 years old.
Education and early life
Keisha was raised in New York City by her parents about whom she's yet to speak in public, because she prefers to keep them away from media; she hasn't spoken about having siblings, and is thus believed to be an only child.
Keisha studied at a local high school in New York City and was into dancing and singing during her four years there; she was still mostly focused on her education, as she'd made plans for her future. Keisha matriculated in 1992 and then enrolled at John Jay College, from which she graduated with a Bachelor's degree in criminal justice in 1996.
Keisha's career
Keisha's today working as an educator, and it's known that she was a camp counsellor in 1994.
She has only a single acting credit, playing Lisa's Friend in the 2005 comedy movie "The Bag Man", which starred Chris Alexander and Jeff Alexander, and was written and directed by Insane Mike Saunders. It follows a lonely pathetic man with two dreams: to find a girlfriend and something that he's good at.
Love life and marriage
Keisha rarely speaks about her love life in public, and 2Pac remains the only man whom she's been with, that we know about. The two met at a nightclub in New York City in 1994, and they married on 4 April of the following year; she could have often been seen spending time with 2Pac during those two years, whether he was performing and she was backstage, or they were partying together at nightclubs.
Keisha and 2Pac's divorce was finalized in March 1996, and most people believe that it was infidelity on both sides that led to the divorce, but this remains unconfirmed.
Keisha seems to be unattached as of August 2023, was once married to 2Pac and doesn't have children.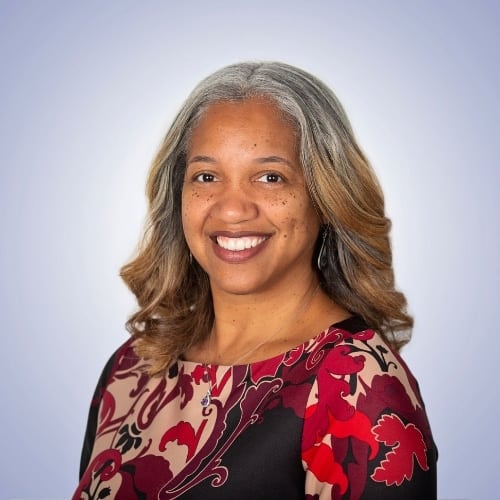 Interesting facts and hobbies
Keisha has an Instagram account which is followed by more than 200 people, and onto which she's uploaded only a single picture, which features her and 2Pac kissing; she's no longer active on the network.
Keisha spends most of her spare time in nature, as some of her fans have claimed to have often seen her in Central Park.
She was highly involved in charity while still married to 2Pac, and the two mostly enjoyed donating money to underprivileged children.
Keisha was once passionate about fashion, and read fashion magazines nearly every day, but is no longer today into this.
One of her favorite actresses is Viola Davis, and some of her favorite movies include "Ma Rainey's Black Bottom", "The Help" and "The Woman King".
Appearance and net worth
Keisha's age is 49. She has brown hair and eyes, is 5ft 4ins (1.62m) tall and weighs around 155lbs (70kgs).
Keisha's net worth's been estimated at over $100,000 as of August 2023, and her late former husband 2Pac's net worth was estimated at over $200,000 at the time of his passing.
Who was 2Pac?
The late American rapper Lesane Parish Crooks – aka 2Pac – was born in New York City on 16 June 1971, meaning that his zodiac sign was Gemini. He was known for his controversial lyrics, and is today rated one of the most successful rappers of all time; he sold more than 75 million albums worldwide, and his songs mostly addressed contemporary social issues.
2Pac was renamed to Tupac Amaru Shakur when he was only one, and was raised in Upper Manhattan, New York City; he had a half-sister Sekyiwa Shakur and an older stepbrother Mopreme 'Komani' Shakur, who's today a rapper. 2Pac's biological parents William 'Billy' Garland and Alice Faye Williams (later changed her name to Afeni Shakur) were members of the Black Panther Party, and several of his relatives were convicted of serious crimes related to the party's Liberation Army, including his stepfather Mutulu Shakur. 2Pac's godfather Elmer 'Geronimo' Pratt was a highly-ranked Black Panther who was released from jail after having served 27 years for murder, and his godmother Assata Shakur was also a member of the Black Liberation Army and there's still today an FBI warrant out for her arrest.
2Pac's mother was addicted to drugs, and so had trouble finding work in New York City, which led her to move her and 2Pac to Baltimore, Maryland in 1984; he studied at Roland Park Middle School prior to progressing to Paul Laurence Dunbar High School. 2Pac eventually transferred to Baltimore School for the Arts and appeared in a number of Shakespeare's plays during his time there, during which time he also befriended American actress and talk-show host Jada Koren Pinkett, and wrote several poems about her. Some of 2Pac's favorite musicians at that time were Sinead O'Connor, Culture Club and Kate Bush.
He then made connections with the Young Communist League USA and there met his future girlfriend Mary Baldridge, who was the daughter of the director of a local communist party; 2Pac moved to the San Francisco Bay Area in 1988, and enrolled at Tamalpais High School, but quit before he could matriculate. He took and passed his GED tests some time later.
He began performing in 1989 under the name MC New York, and changed his stage name to 2Pac in January 1991, after signing a contract with Digital Underground. His debut album "2Pacalypse Now" came out in November 1991 and sold over half a million copies, thus being certified gold by RIAA.
His second album "Strictly 4 my N. I. G. G. A. Z" came out in February 1993 and peaked at #24 on the Billboard 200 Chart; it went on to sell over a million copies and was certified platinum. The second half of 1993 saw 2Pac form the hip hop group Thug Life, and they released their only album "Thug Life, Volume I" on 11 October 1994; it was certified gold.
2Pac's third album "Me Against the World" was released while he was spending time in jail in March 1995, and it's rated to be his best album; it topped the Billboard 200 chart, as itwas certified platinum. He was also in jail when he released his fourth album "All Eyez on Me" on 13 February 1996, which then topped a number of charts; it sold over 550,000 copies in only a week, and was eventually certified platinum five times.
2Pac's fifth album "The Don Killuminati: The 7 Day Theory" had already been finished when he was murdered, released posthumously on 5 November 1996; it was certified platinum four times.