Who is Rick Hoffman?
In the series "Suits", a legal drama that captured the hearts of viewers around the globe, Rick Hoffman takes on the role of Louis Litt, a brilliant and complex character within the high-stakes world of corporate law. With a perfect blend of comedic timing, emotional depth, and a dash of eccentricity, Hoffman's performance as Louis Litt elevates the series to new heights, making him a standout fan-favorite.
Rick Hoffman has over 60 other acting credits to his name, and some of his notable roles were in series such as "Philly" and "The Bernie Mac Show", while movie lovers will perhaps recognize him as Goldy in "The Condemned".
Early life, family, and education
Born Richard Edward Hoffman under the zodiac sign of Gemini on 12 June 1970, in New York City USA, he holds American nationality, and comes from a family of Jewish descent, and was raised by his parents, Gail and Charles, alongside his brother Jeff.
Rick stated in one of his interviews that he never imagined himself as an actor, and that because he was a terrible student, he had just three options after high school, so chose the college with excellent business programs, as he aspired to become a successful entrepreneur. However, once there, he understood that it would be easier for him to take acting classes and have more free time. As a result, Rick became enamored with theatrical performance and decided on his future career.
Speaking of his educational background, he attended The Wheatley School, and upon matriculating in 1988 enrolled at the University of Arizona, from which he graduated with a Bachelor's degree in Theatre Arts in 1992. Following his graduation, he moved to Los Angeles, California, where he worked as a waiter, concurrently auditioning, and waiting for his breakthrough role.
Roles in movies
Rick made his acting debut playing Mugger in the 1990 TV movie "Just Perfect", which was filmed in Arizona. His big screen debut was his role as Night Security in the 1997 mystery thriller "Conspiracy Theory", starring Mel Gibson and Julia Roberts.
In the following years, Rick played supporting roles in movies such as "Johnny Skidmarks" (1998), "A Better Way to Die" (2000), "Blood Work" (2002), and "I Love Your Work" (2003). Rick's role as a Businessman in the 2004 science-fiction adventure "The Day After Tomorrow" went uncredited, however, later that year, he was seen as a Lawyer in the action thriller "Cellular", starring Chris Evans, Jason Statham and Kim Basinger.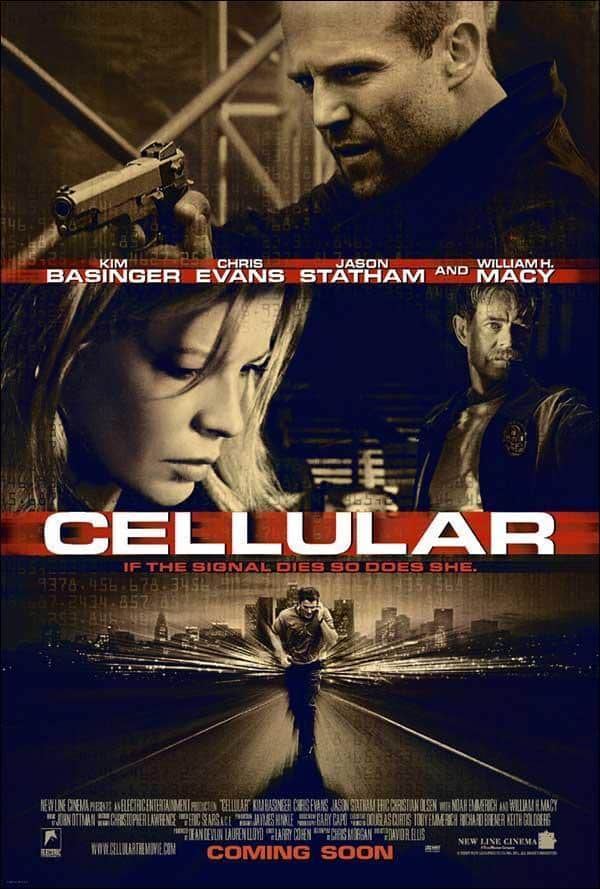 Rick's first notable movie role came in 2007 when he was cast to play Goldman 'Goldy' in "The Condemned", an action thriller about a man who waits for his death penalty in a corrupt prison, and finds himself taken on an isolated island where he has to fight nine other condemned murderers – if he kills them all, his prize is freedom.
Rick was again seen on the big screen as Armando in the 2014 thriller "Locker 13", which was his most recent movie role. However, his fans will be happy to hear that he landed his first lead role in the upcoming movie "Thanksgiving", set to be released by the end of 2023.
Roles in series
Rick made his first television series appearance as a Pizza Man in an episode of the comedy "Masked Rider" in 1997. Rick struggled in the following years, and mostly played supporting roles in an episode or two of numerous series during the late '90s.
As he put it, the role that changed his life was his portrayal of Freddie Sacker in the drama "The $treet", also starring Tom Everett Scott, Christian Campbell and Nina Garbiras, which followed the story of the world of corporate stock trading. The show aired for one season during 2000 and 2001, however, Rick finally left his job as a waiter, to fully devote himself to his acting career.
Although his movie roles didn't achieve much success, television was Rick's field. He followed with his first lead role as Terry Loomis in the drama series "Philly", in which he starred opposite Kim Delaney and Tom Everett Scott; Rick was seen in all 22 episodes which aired from 2001 through 2002.
Thats a face that only a mother could love…Couldnt be more of a safe place like twitter to repost this.. https://t.co/aY910j1mMU

— Rick Hoffman (@RickHoffman_) April 6, 2022
Next, Rick landed the recurring role as Jerry Best in "The Bernie Mac Show", making an appearance in 10 episodes between 2002 and 2005. Rick was then cast to play Patrick Van Dorn in the romantic comedy "Jake in Progress", about womanizer Jake (played by John Stamos), with Rick playing his best friend.
In the following years, Rick had several guest roles in series such as "Commander in Chief" (2006), "Chuck" (2007), "Law & Order: Special Victims Unit" (2008), and concurrently playing a recurring role as Chase Chapman in the comedy series "Samantha Who?", from 2007 through 2009.
Two years later, Rick landed his most notable role to date, as Louis Litt in "Suits". From 2011 through 2019, he made an appearance in 134 episodes of this comedy-drama, also starring Meghan Markle, Gabriel Macht and Patrick J. Adams; the show had nine award nominations, winning one Imagen Foundation Award.
Rick's character, Louis, was known for his tremendous inferiority problem, which he'd had since he was a child, and one of his most prominent characteristics was his incredibly fragile ego. Most people who didn't know him well either feared or despised him. The public, on the other hand, adored this guy because of his enormous heart hidden beneath his hard facade.
After the show "Suits" ended, Rick was seen as Doctor Swerdlow in less than five episodes of the series "Billions", between 2020 and 2022, which was his most recent TV series appearance.
Love life and wife
Rick is one of those celebrities who prefer to keep their private life away from the media's attention. Back in the early 2000s, he was romantically linked to British actress Stephanie Waring, but this relationship hasn't been confirmed either by Rick or by Stephanie. Some rumors said that he's secretly married to Sarah Rafferty, also an actress, however, these rumors stopped after Sarah married her long-term partner, Santtu Seppälä, in 2001.
However, it is widely known that Rick is a married man, who takes every chance to express how proud a father he is. Rick's wife is a non-celebrity about whom nothing is known – even her name has been kept secret for years. The two have a son named Cole, born in 2014, whose photos Rick often shares on his Instagram.
Age, height, and net worth
This 53-year-old actor is known for his bright smile, which is his trademark. Although many assumed that he's much taller, the truth is that he stands at the height of 5ft 9ins (1.77m) and weighs around 170lbs (78kgs).
When it comes to his net worth, according to sources as of August 2023, it's been estimated at over $3 million.