Bradley Steven Perry
The American actor Bradley Steven Perry was born on 23rd November 1998, in Southern California, USA, and is probably best known for playing Roger in the "High School Musical" spin-off "Sharpay's Fabulous Adventure", and Gabe in the beloved Disney sitcom "Good Luck Charlie".
Bradley has three older sisters named Madison, Makenzie,and Justine. Given that the Disney star rarely does interviews, we're not sure exactly how he ended up in the entertainment industry, but we can assume that his talent for acting became evident at a young age. His parents, Kimberly Perry and Emery Emmanuel, have been wholly supportive of Bradley's career from day one; Kimberly even appeared in a 2010 episode of "Good Luck Charlie" with her son.
Career
Bradley's first credited movie roles came when he was just eight years old in "Choose Connor" and "Magnificent Max". In 2008, he guest-starred in an episode of the police show "Without a Trace"; shortly afterwards, he had minor parts in "Old Dogs", "Who Shot Mamba?", and "Opposite Day".
After appearing in the latter, Bradley caught the attention of Disney execs, and was hired to play Gabe Duncan in "Good Luck Charlie", which premiered in April 2010 and ended in February 2014. As the show's creators wanted to make a sitcom to appeal to the whole family and not just children, pretty much all the cast members had plenty of screentime and storylines.
In "Good Luck Charlie", the Duncan family adjusted to the birth of their fourth child, while Teddy Duncan (played by Brigit Mendler), set up a video diary with advice for her baby sister to see when she was older. In season three, it was revealed that Amy Duncan (played by Leigh-Allyn Baker) was pregnant again. Bradley's character, Gabe, was the stereotypical middle sibling who liked to set up elaborate pranks, most of them targeted towards his crotchety neighbor Mrs Dabney.
During the four years that Bradley played Gabe Duncan, he was homeschooled on the set of the show, and played on a local baseball team in his free time; the actor also starred in "Sharpay's Fabulous Adventure" and "Good Luck Charlie, It's Christmas!". In 2013, the Californian was cast in a co-leading role as Kaz in "Mighty Med", which aired for two seasons, and wrapped up in 2015, but he the reprised his role as Kaz in the 2016 series "Lab Rats: Elite Force", a spin-off from "Mighty Med" and "Lab Rats" which ultimately proved unsuccessful. His last work with Disney was voicing the character of Zevon in season two of the animated series "Descendants: Wicked World"; by then, the actor was almost 19 years old, and had more or less grown out of the roles he was used to playing.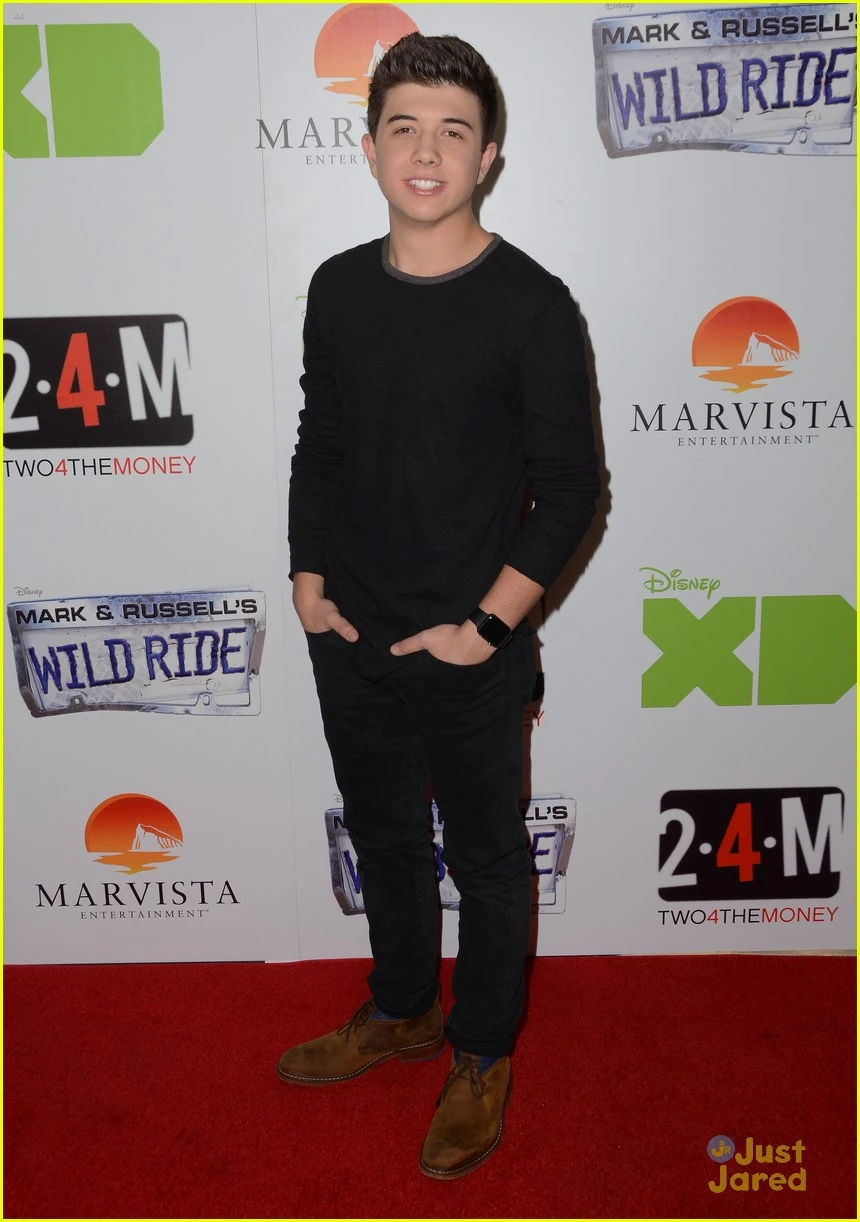 Many former child stars go through an identity crisis in adulthood, but Bradley hasn't been one of them. In 2017, he guest-starred in an episode of "Speechless", then took a two-year hiatus from acting, perhaps to focus on his studies. His big comeback didn't disappoint, as he was cast as Alec Raday in the "The Goldbergs" spin-off "Schooled". In 2020, he made a minor appearance in an episode of the procedural drama "S.W.A.T.", and his first movie role in a decade was playing Cormac in the horror comedy "Hubie Halloween".
It looks like Bradley is still trying to find his professional footing, and slowly shed his Disney image. In mid-2023, he created his own eponymous YouTube channel which currently boasts five cooking videos; in one video, he and actor Eric Allan Kramer make a stir fry together, whereas in another upload, he joined forces with Bob Duncan to whip up some delicious street tacos.
Bradley's cooking show is already a success, with one video having already cracked 140,000 views. The actor was perhaps inspired to launch his YouTube after doing an interview with fellow ex-Disney star Jake Short on the channel "Toonight's Show". Coincidentally, Bradley and Jake also have a podcast together, which they launched in November 2022.
Personal Life
Even if Bradley's acting career has slowed down, his social media star is on the rise. With over two million Instagram followers, it's not unusual for the actor's posts to receive hundreds of thousands of likes in a matter of hours.
Bradley – who graduated from the University of Southern California in 2021 – is currently in a relationship with Carley Williams, who made her first cameo on his social media on Valentine's Day 2022. The "Good Luck Charlie" star uploaded a romantic selfie of the pair on a skiing trip in an unspecified location, captioned: "Happy v-day pork chop".
As Carley's Instagram profile is private, we can't give you many details about the blonde. We do know that she's based in Los Angeles, and possibly works as a model. Although fans of the actor feared for the worst after seeing him post with a baby boy shortly before going Instagram official with Carley, there's no need to worry: the infant in question is Bradley's nephew, who was born in November 2020.
Before Carley, Bradley was in a relationship with the singer and actress Sabrina Carpenter when both were adolescents. The couple went public in May 2014, but broke up in August 2015; at the time, Sabrina was a fellow Disney actress who met Bradley on set. The sweet couple shared plenty of cute moments together, but preferred to keep quiet about the reason behind their split.
Bradley's many interests include travelling, promoting noble causes such as the Elisabeth Glaser Pediatric AIDS Foundation, and engaging in outdoor activities. The Disney alum's friends and family often pop up on his Instagram feed, and are clearly an integral part of his daily life; obviously, he and his "Good Luck Charlie" co-stars also remain incredibly close, and have been known to reunite for hikes, dinners, and other get-togethers.
When it comes to sports, Bradley is a huge fan of the New England Patriots and Boston Red Sox. Previously, he had a minor role as the "Patriots Kid" in an NBC Sunday Night Football TV promo.
The actor is 5ft 8in (173cm) tall, and his net worth is approximately $3 million, thanks to his contributions to the entertainment industry.