Michael Franzese – aka 'Yuppie Don' and 'Prince of Mafia' – is an American writer and motivational speaker, who was a former mobster serving as a capo (caporegime) in the Italian-American Mafia group, the Colombo crime family. He's the son of the late underboss Jonn 'Sonny' Franzese Sr.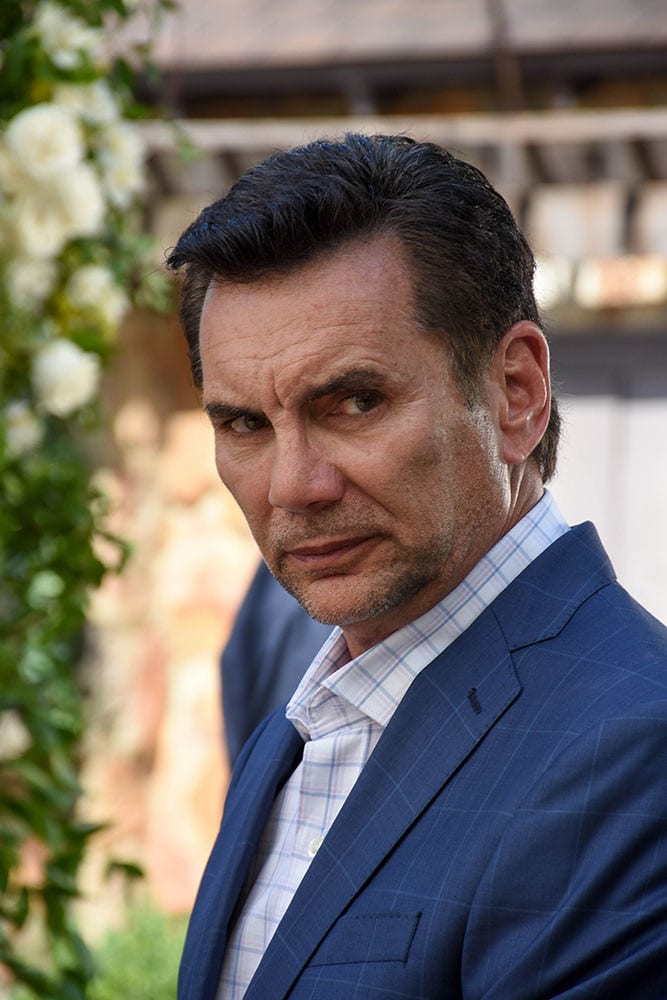 Age, Early Life, and Education Background
Franzese was born Michael Grillo under the Gemini zodiac sign on 27 May 1951, in Brooklyn, New York City, which makes him 72 years old as of 2023. He's the son of the aforementioned convicted mobster, Sonny Franzese (who died at the age of 103 in February 2020), and his wife Cristina Capobianco-Franzese. Michael is the older brother of Lorraine Franzese, and the former mobster and later FBI informant John Franzese Jr., who now lives as Mat Pazzarelli.
Michael was enrolled at Hofstra University, in Hempstead, New York, for a pre-med program, but dropped out to take care of his family, after his dad was convicted of bank robbery and sentenced to 50 years in prison in 1967.
Michael's father wanted him to pursue a career in medicine instead of following in his footsteps. However, he dropped out of college in 1971 and soon became acquainted with his dad's friends, including Joseph Colombo and Tommy DiBella. In 1975, he was inducted into the DiBella-led mafia family as a made man, alongside his close friends, Joseph Peraino Jr., Jimmy Angelino, John Minerva and Vitto Guzzo Sr., all of whom were brutally murdered over the next two decades. Subsequently, Michael was mentored by the Colombo family soldier, Joe-Joe Vitacco, and in the late '70s, he became acquainted with Angelo Ruggiero and John Gotti, who was the future Gambino crime family head.
Life in Crime
Michael had already become a capo of a crew of around 300 men by 1980. In 1981, he was approached by Lawrence S. Iorizzo, who made a life defrauding the government of gasoline taxes. In the mid-'80s, the two struck a deal – Michael promised to protect Iorizzo from other criminals in California for a fee – and went on to create 18 stock-bearer firms in Panama, intending to distribute gasoline without paying taxes. Michael and his partners (including a Brooklyn-based Russian Mafia crew) defrauded the federal government by forging tax documents, which made it possible for them to pocket around nine cents for each gallon of gasoline they sold – Michael earned three-quarters of the profits generated. According to officials, Franzese made at least $1.26 million a month from the deal, whereas Iorizzo pocketed around $45,000 per month. An associate of Michael later testified that he used to make over $1 million per week from the illegal deal.
Law enforcement agents believed that Franzese laundered the money earned from the gas scheme through his production firm, Miami Gold, which produced the movie "Knights of the City" in 1986. In the '70s, he began his involvement in legitimate business ventures, and by the mid-80s, he'd created various firms that varied from car dealerships to nightclubs, film production and distribution firms, to leasing companies.
Who cuts Sammy Davis Jr out of the movie? This and other stories behind the Knights of the City movie that I produced back in the 80's.

Watch this new video on my Youtube channel. https://t.co/39BD0hu6LD#mobmoviemonday #mobstorymonday #knightsofthecity #sammydavisjr pic.twitter.com/aI5Os4baU5

— Michael Franzese (@MichaelFranzese) December 20, 2021
Indictment and Imprisonment
In early 1985, Michael was charged with racketeering but was acquitted in April 1985. He was shortly afterwards re-arrested and charged with extortion and counterfeiting from the gas bootlegging racket in both New York and Florida states. Michael's close business associate, Iorizzo was also arrested, and in a bid to lower his jail term, he began testifying against Michael in early 1985. After pleading guilty to a count of tax conspiracy and another count of racketeering conspiracy in March 1986, Michael was ordered to pay a restitution of $14.7 million, and was sentenced to 120 months in prison – he agreed to sell his assets and production firm to pay the amount. Michael later made a deal with the authorities, and testified against his former partner, the American booking agent Norby Walters, which saw his sentence reduced to 43 months. Shortly after his release in 1989, Michael was arrested again and sentenced to 18 months in a New York federal prison for violating probation requirements. He turned his life to Christ in 1991 while he was in prison.
Life after Prison
Michael was released from prison on 7 November 1994, retired from the Colombo crime family, and moved to California with his family. Although he received numerous death threats from his former criminal associates, Michael made a bold decision to quit organized crime for good. He went on to become a motivational speaker, and now visits schools, jails, Christian conferences, and other venues advising the youth.
Michael's life in the organized crime world is documented in the National Geographic Channel's six-part miniseries, "Inside the American Mob" (2013). The reformed mobster has also served as a commentator in the 2013 Lionsgate documentary "The Definitive Guide to the Mob." His spiritual transformation is recounted in the 2014 biopic film "God the Father." Franzese played the reformed gangster, Kevin Sorbo, in the 2017 movie "Let There Be Light." Moreover, his family's story is recounted in the acclaimed Martin Scorsese's 1990 film "Goodfellas," in which he is portrayed by the Spanish Dominican actor Joseph Bono.
Michael has written seven books, including 1992's "Quitting the Mob," 2009's "The Good, the Bad, and the Forgiven," 2014's From the Godfather to God the Father," and 2018's "Blood Covenant: The Story of the "Mafia Prince" Who Publicly Quit the Mob and Lived." Additionally, he appeared in a few episodes of the Netflix docuseries "Fear City: New York vs The Mafia"
In 2019, Michael became the co-founder of a chain of Sicilian-style pizza restaurants, Slices Pizza, and recently partnered with Samvel Hakobyan to launch an Armenian wine brand in the US – he has an Instagram account (@franzesewines), that markets his brand.
Social Media Presence and YouTube Channel
Franzese has a verified Twitter account (@MichaelFranzese), opened the account in January 2009, and has garnered over 60,000 followers as of late 2023; he's also active on Instagram.
On 26 June 2007, Michael launched a self-titled YouTube Channel, on which he posts videos sharing his experiences as a former mobster, and advising his viewers on various topics. The channel has over a million subscribers, and has attracted at least 146 million views as of late 2023. Some of his most popular videos are "Donald Trump's Connection to the Mob | Sit Down with Michael Franzese," which was posted on 8 February 2021 and has almost 3 million views, and "Was "The Iceman" Based on a True Story? What Happened to Richard Kuklinski? | A Former Mobsters POV," which was uploaded on 5 April 2021 and has over 2.5 million views as of late 2023.
Personal Life
Michael has married twice – not much is known about his first wife, Maria. He met his future second wife, the dancer, Camille Garcia, who is a native of Anaheim in California, during the shooting of the action-adventure movie "Knights of the City." The duo dated for a while, and walked the aisle in 1985. Franzese has admitted that his wife, who has stood by him through thick and thin, played a major role in his spiritual transformation. Michael has welcomed seven children with Garcia. One of his children is the actress Julia Franzese, who is known for the 2011 musical film "Dance Angels" and 2016's "My B.F.F. 7.7."
Height, Weight, and Physical Appearance
Michael is of White ethnicity and has short black hair and brown eyes. He stands 5ft 9ins (1.75m) tall and his weight is approximately 160lbs (73kgs).
Net Worth
It's reported that Franzese was worth nearly $300 million – he used to make nearly $10 million per week at the peak of his career. In 1986, "Fortune" magazine ranked him at position 18 of the '50 most wealthy and powerful Mafia bosses.' Franzese now has an estimated net worth of $1 million as of 2023, earned from his career as a motivational speaker, and from the sales of his books.