Sunny Sandler
Despite her young age, Sunny Sandler is well on her way to being a triple threat in showbiz, showing prowess in acting, singing, and dancing. Born on 2nd November 2008, in California, USA, she's the youngest daughter of comedy legend Adam Sandler and his wife Jackie.
Comedic leading man Adam has had a lengthy and fruitful career, with accolades such as three Grammy Awards, five Primetime Emmys, and the Mark Twain Prize for American Humor, Meanwhile, Jackie is also an actress and model who's done voiceovers, film, and TV after graduating from New York University's Tisch School of the Arts – where her oldest daughter Sadie is currently studying – so Sunny has some pretty big shoes to fill if she wants to break into Hollywood.
Career
Adam clearly wants his loved ones to succeed, as he's included his wife and daughters in many of his projects over the years. Sunny made her acting debut at just two years of age with a minor role as Tardio's daughter in the PG-13 comedy "Grown Ups", written by and starring her father. The next year, she made appearances in the bubbly Jennifer Aniston rom-com "Just Go With It", and the award-winning Thanksgiving movie "Jack and Jill".
In 2012, Sunny provided voiceovers for "Hotel Transylvania" and had a small role in "That's My Boy". She reprised her role as Sunny Tardio in the 2013 "Grown Ups" sequel, which didn't fare as well as its predecessor but still made for an enjoyable viewing experience. Her next few projects until 2015 were "Blended", "Hotel Transylvania 2", and "Pixel".
Although Sunny is undoubtedly a nepo baby who has benefited from her father's pull in the entertainment industry, she's slowly come into her own and proven herself to be talented, regardless her famous surname. In 2017, Sunny once again worked alongside Adam – and a cast of A-listers including Jennifer Hudson and Kevin James – on the Netflix film "Sandy Wexler", about a Los Angeles talent manager with a roster of eccentric clients each looking to make it big.
Next, the brunette played Eva in "The Week Of", about two wildly different fathers who spend a torturously long seven days together in the run-up to their children's wedding. The Netflix movie starred Adam as Kenny Lustig, comedian Chris Rock as Kirby Cordice, and Charles Buscemi as Charles.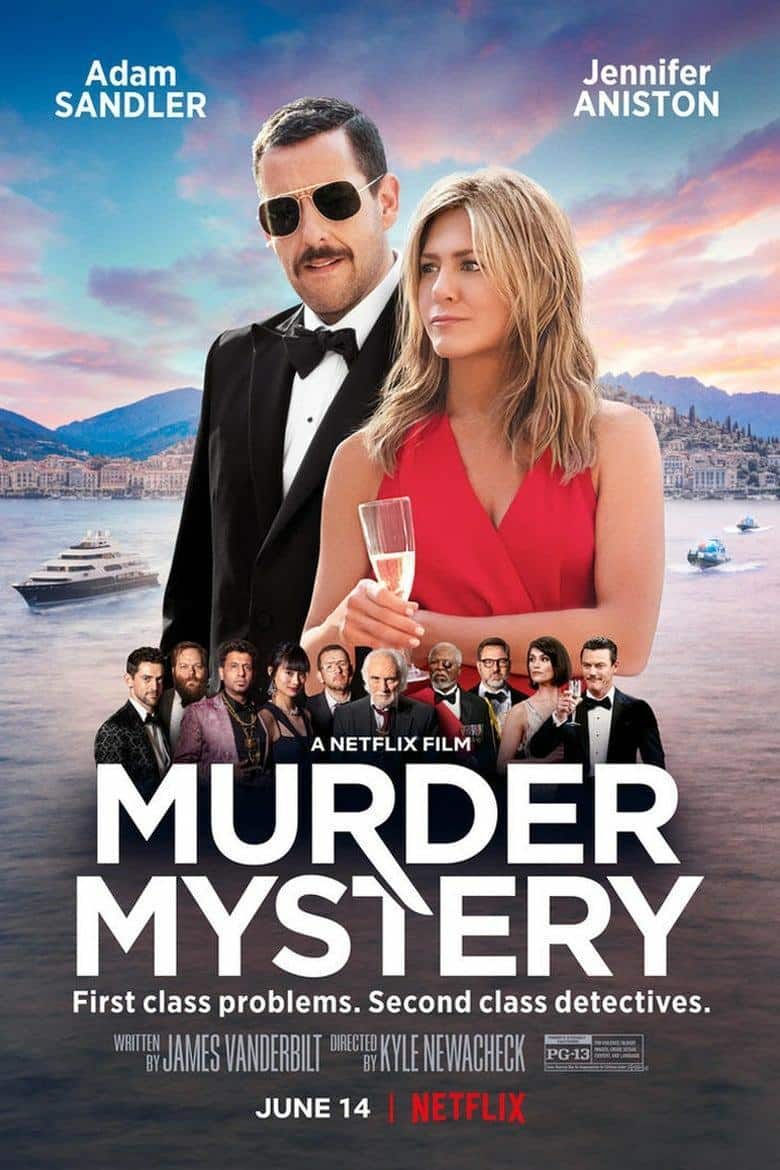 After finishing up the 2010s with a role as Brittany in "Murder Mystery", in which Adam reunited with Jennifer Aniston to play a husband-and-wife duo wrongly accused of murdering a billionaire, Sunny participated in "Hubie Halloween", "Home Team", and "Hustle". So far in 2023, she's played Gracie in "The Out-Laws" – which, unsurprisingly, was produced by her father – and "You Are So Not Invited to My Bat Mitzvah".
Although the title is a mouthful, the latest movie has been well-received for being a classic coming-of-age story with Jewish characters. It is also Sunny's first starring role, as she plays Stacy Friedman, a middle-school student who is planning her Bat Mitzvah ceremony while dealing with boy drama and a fallout with her best friend.
As is the case with most of Adam's latest movies, "You Are So Not Invited to My Bat Mitzvah" was a real family affair, with Sadie playing Stacy's older sister Ronnie, and Jackie portraying Gabi Rodriguez, the mother of Stacy's best friend Lydia. Adam himself played Danny Friedman, Ronnie and Stacy's father. Adam is possibly getting ready to take a backseat and allow his daughters more screentime, as this is the first time he's played a supporting role instead of the main character while working with Sunny and Sadie.
Currently, Sunny is waiting on the release of her latest movie, "Leo", in which she voices Summer. The animated film, which stars and is written by her father, follows an elderly lizard named Leo and his turtle friend as they escape from the terrarium of a Florida high school, which has been their home for decades.
Adam Sandler is going back to school. Leo premieres November 21. pic.twitter.com/2ltuRgBhEE

— Netflix (@netflix) August 23, 2023
The young Californian is an undeniably skilled actress, but as mentioned, she is also passionate about singing. In 2019, she enthralled the audience at one of her father's comedy shows by performing "A Million Dreams" from "The Greatest Showman". In the same year, she and her sister sang Taylor Swift's "Lover" as part of a charity performance.
Personal Life
As of yet, Sunny doesn't have any public social media accounts. According to media sources, the star in the making attends a prestigious private school in Los Angeles, and is more focused on her studies and career than dating.
Meanwhile, her older sister Sadie – who also made her onscreen debut while in diapers and has worked with Adam over a dozen times – is similarly absent on Instagram and other social media platforms. Both sisters feature occasionally on their father's Instagram account, although the majority of his posts are work-related. The A-list comedian also recently shared a sweet photo of his wife Jackie, to commemorate their 20-year wedding anniversary.
Like so many great Hollywood romances, Adam and Jackie met on set. Jackie had a minor role in the 1999 comedy "Big Daddy", whereas Adam's character faked adopting a child to prove to his ex-girlfriend that he had matured.
Surprisingly, Adam and Jackie have declined sharing their exact relationship timeline, but we do know that they dated for approximately four years before tying the knot in June 2003. Sharon Osborne, Jack Nicholson, and Jennifer Aniston were amongst the famous faces on the big day, and it's also said that Adam's pet bulldog was in attendance, clad in a custom-made tuxedo.
According to the millionaire funnyman, Jackie is his greatest supporter, and encouraged him to audition for a role in "Uncut Gems" which he was initially unsure about. The 2019 crime thriller featured rapper Kanye West's eccentric ex-, Julia Fox, and was certainly a departure from Adam's typical light-hearted roles, but Jackie nevertheless encouraged her husband to pursue the project, even helping him prepare his audition. Her wifely intuition was right, as "Uncut Gems" received widespread critical acclaim, and has been described by many as the best performance of Adam's career.
The screenwriter, producer, and actor was reportedly worth $420 million as of 2020, a figure which has likely increased thanks to his lucrative $250 million deal with Netflix.