Who is Tasha K?
A YouTuber and social media personality, Tasha K is perhaps known best for her comments and discussion of various celebrity and entertainment news topics. She gained popularity through her YouTube channel, on which she posted videos discussing celebrity gossip, rumors, and trending topics, often providing commentary on high-profile individuals in the entertainment industry.
Tasha K came into the spotlight after the famed rap singer, Cardi B, sued her for defamation. Let us tell you more about this lawsuit, and also more about Tasha K.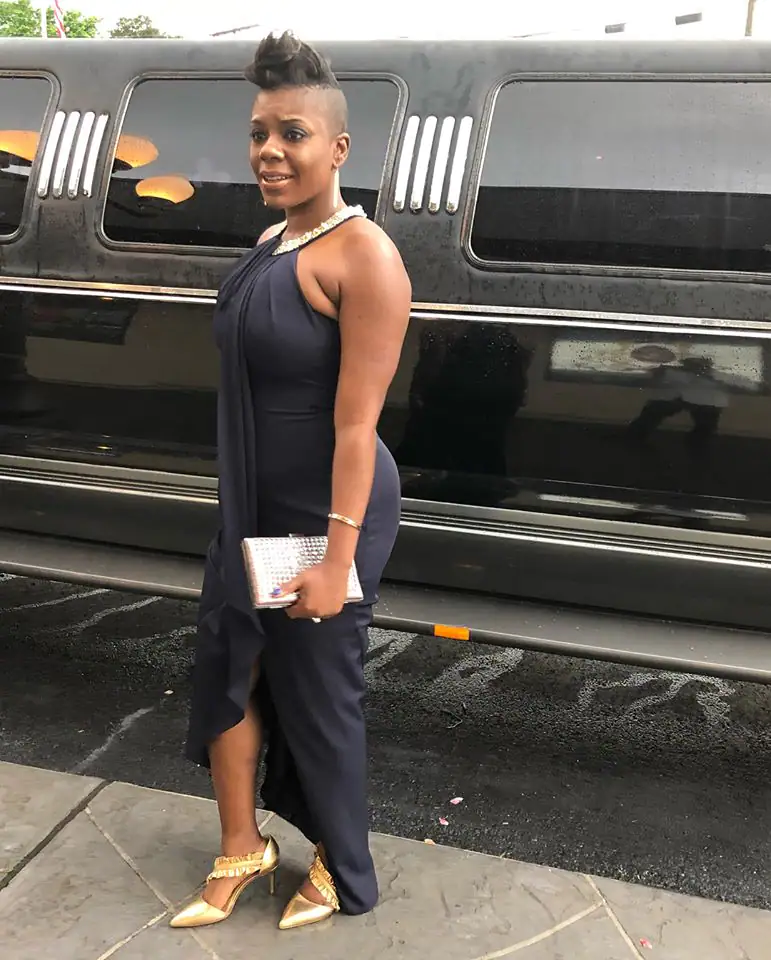 Tasha K Short bio
Born Latasha Transrina under the zodiac sign of Pisces on 10 March 1982, Tasha K is today aged 41 (as of October 2023). A native of Panama City, Florida USA, she holds American nationality, and her ethnicity is African-American. She was raised by her parents, about whom nothing is known, and hasn't shared if she has any siblings.
When it comes to her educational background, Tasha K attended a local high school, and there is no info about her further education after she matriculated in 2000. Also, her occupation before she launched her YouTube channel is undisclosed.
Speaking of her love life, it is known that since 2006, she's been married to Cheickna H Kebe, also about whom nothing is known. Tasha K occasionally posts photos featuring her husband and their three children, whose names she hasn't shared.;the family of five currently resides in Atlanta, Georgia.
YouTube Career
Tasha K launched her YouTube channel, entitled 'UNWINDWITHTASHAK', on 5 August 2015, which has been subscribed to by over a million people. All of her videos combined have amassed nearly 250 million views.
Her content is primarily focused on celebrities, such as musicians, actors and reality TV stars. She's known for her candid and often controversial opinions on these subjects, sharing news, rumors, and her own commentary on various aspects of the entertainment world.
The most viewed video on her channel is "R. Kelly (Ex) REVEALS "LOVERS", & Rob Loves to Put OBJECTS up His A**", uploaded on 3 July 2018, which has been viewed over 4.5 million times, and generated nearly 20,000 comments.
Fame and Popularity
While Tasha K's style and approach may have attracted a significant following, it's also drawn criticism and controversy; her content appeals to those interested in celebrity news and gossip. Tasha K's gained significant social media fame, and an army of followers. Her fans and followers call themselves 'Wino Nation'.
Her Instagram account has been followed by over 480,000 people, while her Twitter has gained more than 45,000 followers. Tasha K is also active on Facebook, and her official page has been followed by nearly 95,000 people. Like many other YouTubers and bloggers, Tasha K follows current trends, and she has TikTok account, which has been followed by over 330,000 people, and all of her videos together have gained nearly 4.5 million likes.
Controversial Statements
Tasha K isn't shy about making controversial statements, and is known for her outspoken and confrontational style. This approach has often led to her becoming embroiled in conflicts and feuds with other YouTubers, celebrities, and public figures.
Tasha K has been involved in several legal disputes during her career, some of which were related to her content and comments on YouTube. However, the one that caused the most public attention was the lawsuit that Cardi B filed against Tasha K.
Just Blazin…with #unwinewithtashak 🔥🔥🔥 @imjhonniblaze if u missed our interview..Link- https://youtu.be/O1SYB7Vr1h8MU: @Envy Firm

Posted by Tasha K on Friday, December 11, 2020
Tasha K and Cardi B lawsuit
Grammy award-winning rapper Cardi B secured a legal victory in January 2022 in her defamation lawsuit against Tasha K. The court ruled in Cardi B's favor, finding Tasha K liable for defamation, invasion of privacy, and intentional infliction of emotional distress. As a result, Cardi B was granted a substantial seven-figure sum in damages, and Tasha K had to remove all the videos related to the famous "Bodak Yellow" singer.
Cardi B, whose birth name is Belcalis Marlenis Almanzar, found herself the target of an alleged malicious campaign orchestrated by Tasha K. This legal battle stemmed from a 2019 lawsuit filed in the US District Court Northern District of Georgia, which alleged that Tasha K had intentionally aimed to tarnish Cardi B's reputation with her fan base.
The lawsuit detailed Tasha K's actions, which included the publication of numerous false and defamatory statements about Cardi B, ranging from baseless claims of prostitution and cocaine use, to unfounded allegations about the rapper having contracted herpes. In one of her videos, Tasha K made allegations saying that, while she worked as a stripper, Cardi B 'fu***ed herself with beer bottles', which caused massive public attention. Cardi B said that after Tasha K uploaded her videos, she felt 'suicidal', adding that 'only an evil person could do that sh**'.
Eventually, Tasha K admitted to publishing the lies, but reportedly tried to retract that statement. In March 2023, she wrote an Instagram post, which among other things said that she apologized to Cardi B (and her team).
The Bankruptcy
A year following Cardi B's triumphant victory in a defamation case, following which she was awarded nearly $4 million in damages due to false claims made by YouTube host Tasha K regarding drug use, sexually transmitted diseases (STDs), and prostitution, a federal judge has now delivered a crucial ruling, stipulating that the gossip blogger, Tasha K, cannot employ Chapter 11 bankruptcy as a means to evade the majority of the judgment.
Tasha K, who initiated the bankruptcy process in May 2023, asserting ownership of less than $60,000 in assets, has been denied the opportunity to 'discharge' the $3.4 million debt owed to Cardi B through the Chapter 11 proceedings. This signifies that she will remain financially responsible for the outstanding sum, even after she completes the bankruptcy process.
Recently, Tasha K shared with her followers that she'd found a job so that she could pay her debt, but adding that there are some GoFundMe accounts made in her name, which are false.