• Ira Peskowitz is a 51 year-old County Sheriff Deputy in Palm Beach, Florida.
• He is best known as the father of Danielle Bregoli Peskowitz, better known as "Cash Me Outside".
• He reconciled with his daughter after more than a decade of not seeing her.
• Danielle rose to fame after appearing on the "Dr. Phil" show and becoming an Internet sensation.
• Ira is currently married to Stephanie and they have two sons, who have not met their half-sister Danielle.
 
Who is Ira Peskowitz?
Ira Peskowitz was born on 6th February 1968 in Syosset, New York State USA, of Jewish descent. He is 51 year-old County Sheriff Deputy in Palm Beach, Florida, but primarily known for being the father of Danielle Bregoli Peskowitz, better known as "Cash Me Outside", a girl who became famous thanks to her appearance in Doctor Phil's show because of her problematic behavior.
Ira Peskowitz Wiki Bio: Early Life, Family, Education
Ira grew up in his hometown of Syosset where he attended Syosset High School. Having matriculated, he went into law enforcement and that is where he gradually worked his way to becoming a deputy. Since Ira became famous primarily because of his daughter Danielle, there is very little information regarding other aspects of his early life and family.
Marriage with Barbara Ann
Ira Peskowitz started dating Barbara Ann in 2001; the two were dating for a year when they found out that Ann was pregnant, and their daughter was born on 26th March 2003, who they named Danielle. Soon after their daughter's birth, the couple split up, and Danielle spent the rest of her childhood with her mother. For the most part of her childhood, she had been estranged from her father, as he and Danielle's mother were not in good relations. When Danielle was seven years old, Barbara was diagnosed with cancer, so she had to take care of her mother.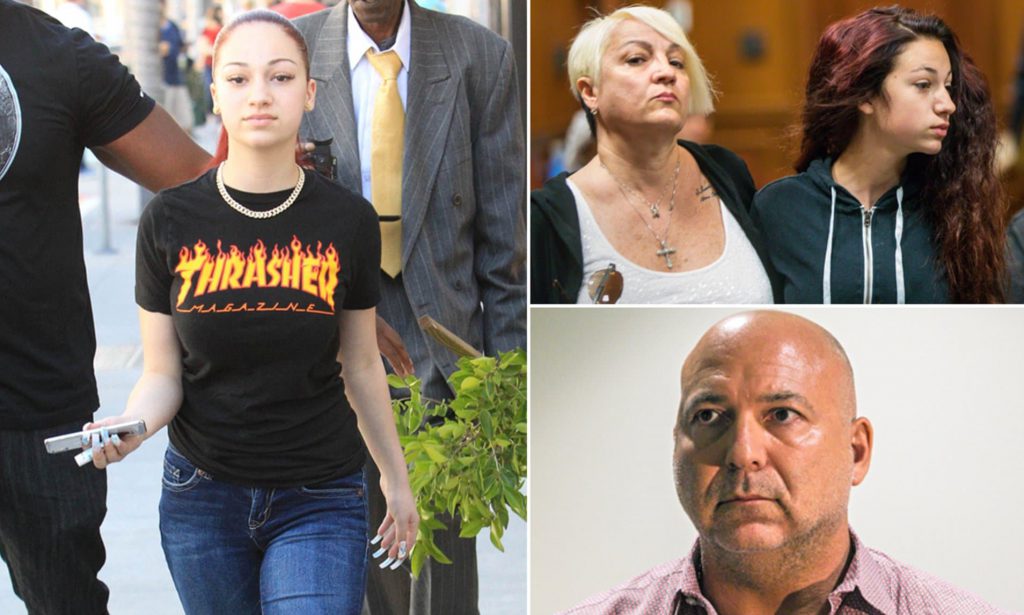 Growing up without a father and with a sick mother, Danielle had a troubled childhood, leading her to join dangerous crews in her neighborhood. Ira stated in an interview that he regrets not being there for his daughter when she needed him the most. In 2018, he stated that he was basically forced to give up parental rights for Danielle, because of years of animosity from Barbara, and ever growing legal fees.
Relationship with Danielle
Shortly before Danielle's meteoric rise to fame, Ira tried to reconcile with his daughter after more than a decade of not seeing her. Working as a County Sherriff's deputy, he arrested some young criminals who recognized his surname, and told him that they were friends with his daughter, Danielle, and that she had been trying to get in contact with him for years; they gave Ira her phone number, and they got in touch few days after that. At first, Danielle was angry and reserved, blaming Ira for being an absentee father and not providing her love and support while she was growing up. However, the two slowly made progress, and things were looking better in terms of their relationship. Unfortunately, the situation worsened after Danielle's appearance in the "Doctor Phil" show.
Danielle's Rise to Fame
In 2016, several months after she reconciled with her father after many years, Danielle and her mother and Ira's ex-wife Barbara Ann were featured in a segment in the "Dr. Phil" show entitled "I Want To Give Up My Car-Stealing, Knife-Wielding, Twerking 13-Year-Old Daughter Who Tried To Frame Me For A Crime". Dr. Phil, Barbara and Danielle discussed Danielle's problematic behavior, such as stealing a car during the filming of that episode of the show. The audience laughed on several occasions, which angered Danielle and prompted her to say "Catch me outside, how about that?", meaning that she wanted to fight them in front of the studio. Due to her accent, it was understood as "Cash me ousside how bout dah", which was made into a viral meme, and later into a video which became an Internet sensation. Danielle appeared once again in the show a year later, this time without the audience.
Danielle's problematic behavior did not stop there. She was involved in several fights, charged with marijuana possession, grand theft, and filing a false police report. However, she managed to transform her Internet fame into a successful music career, becoming the youngest female rapper in history featured on the "Billboard Hot 100" chart.
Life After His Daughter's Rise to Prominence
After signing a record deal with "Atlantic Records", Danielle released a mixtape under her stage name – Bhad Babie – which became a massive commercial success. In addition to being an Internet sensation, she became a successful rapper as well. Unfortunately, the relationship between Ira and Danielle took a turn for the worse after her career took off. Ira was not happy with how his daughter was portrayed in the media, and saw her new-found fame only as something that fueled her problematic behavior even more. Danielle was then offended by the lack of support from her father, and accused him of being there only after she started making money for herself. She even took it so far as to remove her father's name from her birth certificate, with the help of her mother Barbara.
Marriage with Stephanie
Ira Peskowitz is currently married to Stephanie Peskowitz, with whom he has two sons. Both Ira and Stephanie expressed their desire to meet with Danielle and offer her a new home, away from the neighborhood which fueled her problematic behavior. According to them, Ira and Stephanie's sons never met their half-sister Danielle.