Who is Isabel Preysler?
Isabel is a Spanish socialite and public figure best known for her high-profile relationships and marriages to prominent men, having been married to singer Julio Iglesias, and former Spanish Minister of Foreign Affairs Miguel Boyer.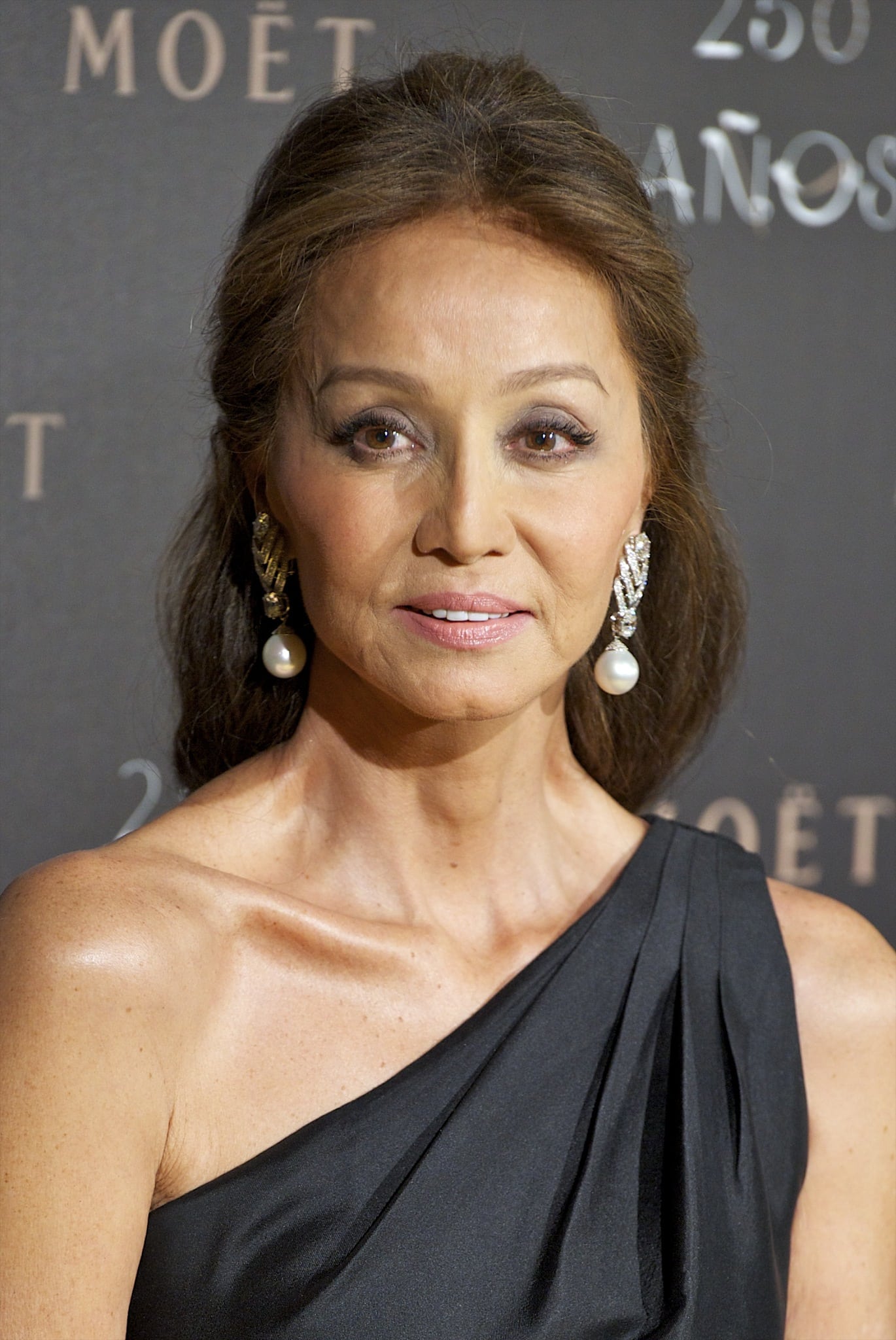 Wiki: Age, Childhood, and Education
Maria Isabel Preysler Arrastía was born on 18 February 1951, in Manila, Philippines. She grew up the third child in a wealthy family of six siblings. Her father, Carlos Preysler y Pérez de Tagle, held executive positions in Philippine Airlines and the Banco Español de Manila, while her mother, María Beatriz Arrastía y Reinares, owned a real estate company. She is the niece of actress Neile Adams, and first cousin once removed of American actor Steven R. McQueen.
Career
Preysler attended a private Catholic school, but embarked on her modeling journey early in life, captivated by Western models, taking part in beauty pageants, where her beauty and charm caught the attention of many. Often hosted by Sheraton Hotels and Resorts, these pageants became her stepping stones to fame, propelling her toward a career in the spotlight. Her triumphs not only boosted her confidence but also paved the way for a flourishing career in the fashion and entertainment industry.
At the age of 16, Preysler made a life-changing decision to move to Madrid, leaving her hometown in the Philippines behind. Her quest for higher education led her to Mary Ward College, an esteemed Irish Catholic University in Spain, where she pursued her studies in accounting.
In 1970, Isabel kickstarted her journalism career at the prestigious ¡Hola! magazine. Fate played its role – her initial assignment was an interview with the renowned singer Julio Iglesias, little did she know that this interview would be the start of a beautiful love story that would captivate the public and shape her personal life. This marked the beginning of her association with the world of celebrities and entertainment journalism.
Isabel's captivating on-screen presence led in 1984 to her hosting 'Hoy en Casa,' a popular Spanish lifestyle TV show. Her charisma and ability to connect with the audience made her a beloved figure on television, opening doors to a multitude of opportunities in the entertainment industry.
In a remarkable moment of recognition, Preysler was honored as the guest of honor by Prince Charles himself at the grand opening of his Spanish Garden during the prestigious Chelsea Flower Show in England. This high-profile event further solidified her status as an influential and admired personality.
In 2004, Isabel played a prominent role as the welcoming host for the famous couple David and Victoria Beckham, during their visit to Spain. Her warm hospitality and genuine connection with Victoria resulted in a close friendship, capturing media attention and further elevating her social prominence.
Preysler's timeless beauty and sophisticated style made her a sought-after spokesmodel for renowned brands too, including Ferrero Rocher, Chrysler cars, Manolo Blahnik shoes, Suárez jewelry and Porcelanosa tiles. Her association with these prestigious brands reinforced her status as a style icon, and brought her widespread recognition.
The readers of ¡Hola! magazine consistently acknowledged Isabel's impeccable fashion sense and elegance, honoring her with the titles of the most elegant and best-dressed woman in Spain on multiple occasions. These accolades solidified her position as a style icon and a fashion trendsetter.
Isabel's altruistic efforts were recognized globally when she was awarded the prestigious Women Together Award in 2006. Alongside influential women like Hillary Clinton, Yoko Ono and Shakira, she received this honor for her philanthropic contributions to the United Nations, making her the first woman of Filipino descent to be recognized in such a manner.
#MaskSinger2: ¡¡BOMBAZO!!
Isabel Preysler es la segunda famosa en ser descubierta bajo su disfraz de gatita en el programa 'Mask singer 2'. Se une a La Toya Jackson. pic.twitter.com/AE21g45FtE

— Teleaudiencias (@teleaudiencias) May 31, 2021
The Women Together Award's significance was amplified by the fact that Preysler was the first woman of Filipino descent to receive this prestigious recognition. Her achievements and contributions exemplified the power of influence and philanthropy, leaving an indelible mark on history.
Isabel's growing network of high-profile connections and invitations to royal crown parties also solidified her status as a prominent socialite in England. Her presence at grand events hosted by film stars, politicians, and the royal family garnered media attention and added to her allure and reputation as a celebrated figure.
Activism
Beyond her glamorous public persona, Preysler devoted herself to environmental conservation and supported various non-governmental organizations (NGOs) and charitable causes. Her commitment to making a positive impact on society exemplified her genuine and compassionate nature, leaving a lasting legacy beyond her entertainment career.
Net Worth
According to authoritative sources, Isabel Preysler's net worth is estimated at $30 million, as of mid- 2023.
Personal Life, Marriages, Husbands, Children
Isabel Preysler's personal life has been marked by several significant relationships. It all began in 1970 when she crossed paths with Julio Iglesias – their connection blossomed, leading to their marriage on 29 January 1971. They welcomed three children, María Isabel, Julio José, and Enrique Miguel, however, their union faced challenges, and the couple decided to part ways, leading to their divorce in 1979. Faced with kidnapping threats, Isabel made the difficult decision to send their children to live with Julio in Miami, to ensure their safety.
In the following year she found love again, and married Carlos Falcó, 5th Marquess of Griñón, on 23 March 1980. Their marriage brought joy to the family as they welcomed a daughter named Tamara Isabel Falcó, however, their paths diverged, and the couple went through a divorce in 1985.
Isabel's third marriage came in 1987, when she tied the knot with Miguel Boyer, a former Spanish finance minister. Their love bore fruit, and they became parents to a daughter named Ana Isabel Boyer. The couple's bond was strong until fate intervened, and Miguel Boyer passed away on 29 September 2014.
From 2015 to 2022, she shared her life with Peruvian Nobel laureate writer, journalist, and politician Mario Vargas Llosa; they didn't marry but lived together in a house in Spain. Mario left their shared home in December, after which they split for good.
Appearance and Body Measurements.
Isabel Preysler has black hair and brown eyes. She stands at a height of 5ft 7ins (1.7m), weighs approximately 120lbs (54kgs), with vital statistics of 33-24-35, and bra size 38B.