• Jeremy Jahns is a popular YouTuber who reviews movies and video games
• He has his own rating system which ranges from "Dogshit" to "Awesometacular"
• Jeremy is currently dating and is a big fan of video games and animals
• He has a net worth of over $400,000
• He is active on Twitter, Instagram, and Facebook
 
Jeremy Jahns Wiki Biography
Jeremy Jahns was born in Seattle, Washington State USA, on 8 May 1981, so under the zodiac sign of Taurus and holding American nationality – he is popular for his YouTube channel, on which he mostly reviews movies and video games.
Early life and education
Jeremy is very secretive when it comes to his early years or anything else related to his personal life, and doesn't usually share these things with his fans. He hasn't talked about his parents either, and is thought to not have any siblings.
Jeremy is said to have grown up in a middle-class family in Seattle. He started watching movies at a very young age, and wanted to be part of the film industry one day. He spent most of his free time during high school watching movies on TV, and wasn't very fond of spending time with his peers. His interest in movies got him a job as a projectionist, but Jeremy wasn't happy about the quality of the movies he was playing – that's when he decided to make a career for himself on the YouTube platform.
After he matriculated from high school, Jeremy decided not to attend college, but rather to focus on his online career.
Career of a YouTuber
At the very beginning, Jeremy was working as a projectionist at a movie theater, showing many which he considered to be a disaster, and after seeing "Transformers: Revenge of the Fallen", which was the movie he disliked the most, he decided to launch his YouTube channel, and become a movie reviewer.
Jeremy launched his YouTube channel on 7 March 2007 – he has so far gathered nearly 1.6 million subscribers and almost 600 million views of all his videos combined, while his description reads 'A show of movie reviews and comedy. If I make you laugh, then I've done my job. Subscribe, and spread the word!' Jeremy currently holds the title of the owner of the most subscribed movie review channel on YouTube.
Although Jeremy mostly works alone, he has collaborated with some popular YouTube names, including Screen Junkies – Jeremy appeared on his show entitled "Movie Fights", and served as a host for his show "Movie Games".
Jeremy's ranking system
Jeremy has his own ranking system, which is loved by his fans. The system has six levels of quality, which are the following:
6th or the worst rating is called "Dogshit" which means that a movie is a complete disaster, and is not worth one minute of your time;
5th level is called "Borrow it from a friend for free… After he paid for it" meaning that you can see it if, and only if you have nothing else to watch, but never think about buying it yourself;
4th level is "Worth Renting", indicating that it's not such a great movie, but you might still watch it;
3rd and finally a somewhat good quality is "Would Buy on Sale" – the movie is somewhat good, but don't waste a lot of money on it;
Jeremy's second best rating is "Would Buy at Full Price", so the movie is definitely worth watching;
And 1st rating is what Jeremy calls "Awesometacular" which is a movie that you have to see, no matter the cost.
Jeremy's rating system has been changing throughout the years, but this is what he is currently using, and it is said to be his best rating system so far. His former system was the following arranged from worst to the best – "Dogshit", "Not going to remember it in T-Minus (period of minutes, hours, or days)", "It would be a good time if you're drunk", "A good time no alcohol required", "Would buy it on Blu-Ray", and "Awesometacular".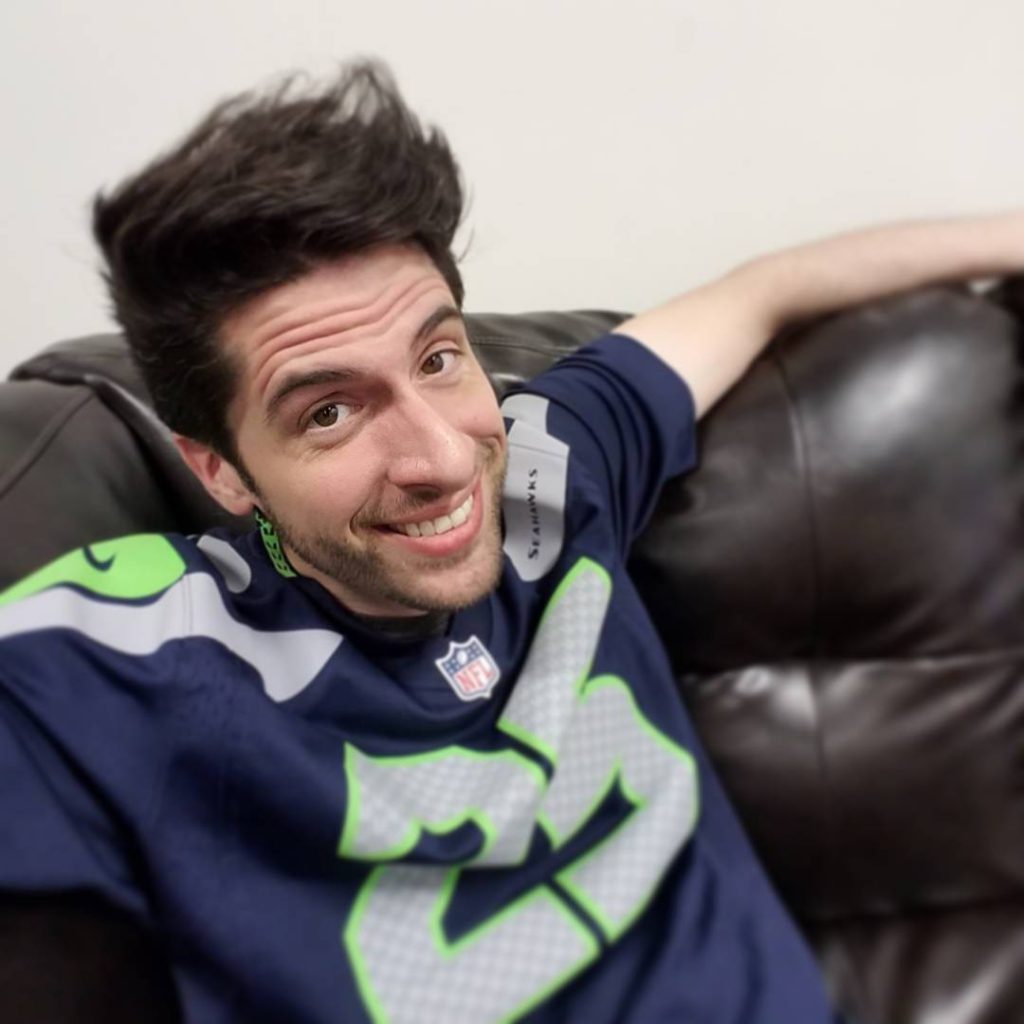 Why people love Jeremy?
People love Jeremy and his videos for several reasons – first of all, Jeremy is very energetic, and has a straight forward manner when reviewing movies. He always says what's on his mind, even if the movie was made by the most popular director in the whole world. Secondly, he uses comedy in all of his videos, which is one of the goals he has set himself – to make his audience laugh, and to make them feel good. Jeremy is also the creator of the YOUreviewers Movie Awards, which are held every year during which Jeremy and his YouTube friends vote for the best and the worst movies of the year.
Jeremy also has his own style when it comes to reviewing movies; for example, he uses different background colors for variations of videos –red when he does his normal movie reviews, and blue when he does trailers and spoilers; and he is always wearing a suit.
Love life and relationships
Jeremy is one of those quite secretive YouTubers who do not share details of their personal lives with the public. He hasn't talked about any of his past girlfriends, but it is known that he has been dating a girl named Elizabeth for quite some time now. He hasn't featured her in any of his videos, but often mentions her on YouTube, or in the description on his Instagram pictures.
Judging by his own statements and his social media accounts, Jeremy is currently dating Elizabeth, he hasn't married, and doesn't have any kids.
Hobbies and other interests
Jeremy's number one passion is movies – he knows 'everything' there is to know about movies, and is said to be an excellent critic. However, there are couple of other things which interest the popular YouTuber – he is a big fan of video games, and loves playing the PlayStation 1 console. His favorite game of all times for PS1 is "Castlevania – Symphony of the Night". He loves travelling but doesn't usually travel without his girlfriend – both of them are big animal lovers and they have a cat who often gets in the way while Jeremy's typing on his keyboard. They also have two pet dogs, names unknown.
Getting back to movies – Jeremy's favorite movies are all from the "Lord of the Rings" franchise while the movies he dislikes the most are from the "Transformers" franchise.
Appearance and net worth
Jeremy is currently 38 years old. He has short brown hair and brown eyes, is six feet (1.82m) tall, and weighs around 159lbs (72kgs).
According to authoritative sources, Jeremy's current net worth is estimated to be over $400,000, and is steadily rising thanks to his YouTube channel.
Social media presence
Jeremy is more or less active on several social media platforms – he launched his Twitter account in June 2016, but has only tweeted seven times and gathered nearly 1,400 followers. His Instagram account is followed by more than 80,000 people, while he's uploaded nearly 830 pictures onto it – he is also running a Facebook page but it is only followed by just over 100 people.
General Info
| | |
| --- | --- |
| Full Name | Jeremy Jahns |
| Profession | Entrepreneur, Comedian, Film critic |
| Nationality | American |
Social profile links
Movies
Actor
| Title | Year | Status | Character |
| --- | --- | --- | --- |
| Homemade Movies | 2013 | TV Series | Neo |
Self
| Title | Year | Status | Character |
| --- | --- | --- | --- |
| Between the Sheets with Josh Macuga | 2015 | TV Series | Himself - Guest |
| The Screen Junkies Show | 2013 | TV Series | Himself |
Archive Footage
| Title | Year | Status | Character |
| --- | --- | --- | --- |
| Homemade Movies | 2013 | TV Series | Himself |
Source:
IMDb
,
Wikipedia