• Jessica Kylie is an American model and actress
• She is 32 years old and a single mother
• She has long brown hair, brown eyes and is 5ft 9ins (1.75m) tall
• She has 50,000 Twitter followers, 2.1 million Instagram followers and 85,000 Facebook followers
• Her net worth is estimated to be around $800,000
 
Jessica Kylie Wiki Bio
Jessica Kylie was born in Houston, Texas USA, on 30 April 1987, so under the zodiac sign of Taurus and holding American nationality – also known as Miss Rabbit, she is popular for her modelling career as well as for her Instagram account while she has also done some acting.
Early life and education
She is half Latin and half Irish, and was raised in a middle-class family in Houston. She had a lot of friends during her teenage years, and was always there for them including the times she got into fist fights just to defend them. Besides her friends, the other girls from her high school hated her because of her good looks, but she was loved by the boys which actually only made her feel uncomfortable.
Because of the fights she would often get into, Jessica was consider to be crazy and a 'gangsta' girl during those four years she spent in high school – she was also considered to be one of the 'cool' girls, but as opposed to them, she was nice to everybody including those boys and girls who were bullied by other students.
Jessica matriculated from a local high school in Houston, and then enrolled at college, however, because of her pregnancy, she quit during the first year.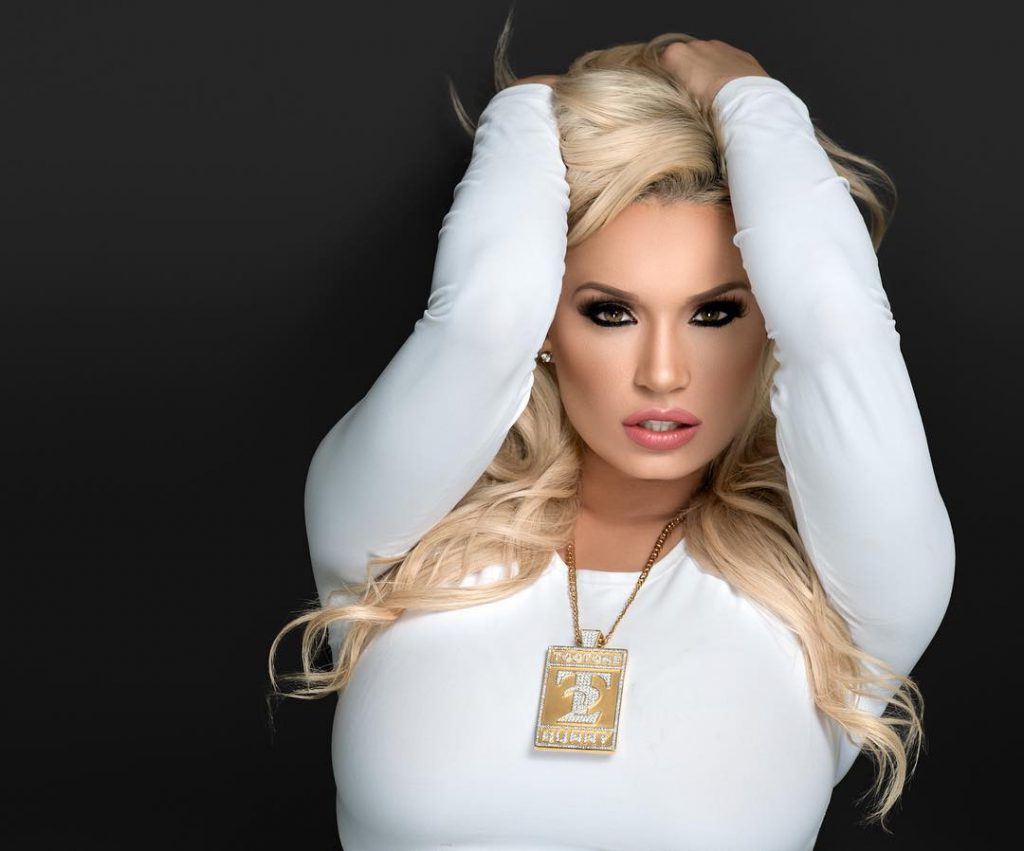 Career of a model
Jessica's modelling career started in a rather unusual way, as she was already a mother when she became a model. Before that, she worked at odd jobs so that she could earn enough to support herself and her baby, but after she was noticed by model scouts, everything changed for Jessica.
Even though Jessica always had the idea of becoming a model, she wasn't sure she was going to be able to make it out there – she kept looking at the models in the magazines, and thought that she would never be able to do that. Even though she was skeptical, she started doing car shows, appeared in a couple of music videos, and rose to prominence after she was chosen to appear in a calendar. The calendar was actually cancelled, but the photographer Dwyane Darden did her the biggest favor of her life, as he shot a few pictures of her and sent them to several magazines. One week after that, Jessica was on a plane to Jamaica, as she was invited to do a photoshoot for "Smooth Magazine". Out of more than 20 girls who were competing to appear on the cover page, the people from the magazine chose Jessica, and her modelling career was officially launched.
After that, Jessica got to fly to New York, and appeared on the cover of a magazine for the second time – her ex-photographer Dwyane became her manager, and her career was rising quite rapidly. She received numerous invitations for photoshoots and is today a wanted model.
Jessica is currently running her own modelling school in Houston, as she wants to help young girls and women succeed in their careers, and offer them help and advice which she did not have.
https://www.youtube.com/watch?v=4_mZsKYpTO0
Career of an actress
Although Jessica is not a popular actress and has not appeared in many TV series and movies, she has still appeared in a couple of them and made some connections in Hollywood.
At some point, Jessica realized that modelling couldn't be permanent, and therefore decided to try acting. It was once again not easy to join the film industry out of nowhere, but she was determined and eventually managed to win her first role – she got a chance to appear at the Aula Awards where she met several famous actors who gave her valuable advice. During the Awards, Jessica was invited to Los Angeles to test her acting skills there, but because of her obligations in Houston, she wasn't able to grab the opportunity. Instead, she did some acting projects in her hometown and appeared in a couple of TV shows, and even won a lead role in a low budget film.
Being a mother and working at the same time
Jessica has stated during one of her interviews that it is definitely not easy, but that it is what makes it even more interesting for her. She has to take care of her child on her own as she is a single mother, while she is also working as a model, and an actress without having much time to focus on herself.
Love life and relationships
Jessica is a bit secretive about her love life, as she has only shared parts of it with the public. She fell in love soon after she enrolled at college, and as it sometimes happen, she became pregnant and gave birth to her baby during her first year of studies. Her boyfriend was somewhat rich and he took care of both Jessica and her baby, however, he was sent to jail and Jessica was left all alone to fight for herself and her child. She started working at a restaurant to support her child and herself, but people kept telling her she should be modelling – even though she wasn't sure about it, she gave it a try and succeeded at it.
Jessica is single
Not married
Has a son
Other likes and interests
Jessica doesn't have much free time as she is currently working as a model and an actress, and taking good care of her social media accounts. She has a son who she has to take care of, as there is nobody else to do that (not that she would want that anyway).
Jessica is a big animal lover and has a weird looking cat named Bella. She is mostly busy during the day, and she gets to take some time off at night, when she would usually make some popcorn and watch a movie or a TV show. She is a  thebig fan of cars, and isa proud owner of a 2020 GLE350 Mercedes.
Appearance and net worth
Jessica is  32 years old
Long brown hair which she dyes blonde
Brown eyes
5ft 9ins (1.75m) tall
Weighs ~148lbs (67kgs)
Net worth is ~$800,000
Shooting Enrique Iglesias video this weekend! ?? pic.twitter.com/o4iMCmRA1e

— Jessica Kylie (@therealjkylie) December 20, 2013
Social media presence
Launched Twitter in May 2009; gathered ~50,000 followers; tweeted ~16,000 times
Instagram is followed by ~2.1 million; uploaded ~200 pictures
Facebook is followed by ~85,000 fans
She also has her own website on which she sells her merchandise.
Source:
IMDb
,
Wikipedia