• Jhonni Blaze is a 29 year-old American singer
• She has released songs such as "Want the Money" and "Savage Life"
• She has an estimated net worth of over $100,000
• She has recently opened up about her mental health issues and struggles
• Her music videos have been uploaded to YouTube to promote her work

Short Info
| | |
| --- | --- |
| Date Of Birth | June 10, 1990 |

Jhonni Blaze Wiki, Bio and Age
Jhonni Blaze was born on 10 June 1990 in New York, USA, which means that she is 29 years old and her zodiac sign is Gemini. Jhonni, whose nationality is American, is best known as a singer, and in that field has released songs such as "Want the Money" and "Savage Life". Being a successful rapper, Jhoni has been able to make a name for herself, and gain attention among the media.
Jhonni Blaze on Instagram: "Bon Appetite"https://t.co/DaRXnzqQDB pic.twitter.com/ygpFIY6Ptc

— Eethg.Corps.Inc.com©️™️®️ (@Entail2) June 1, 2019
Net Worth
Over $100,000.
Ethnicity and Background
Blaze's ethnicity is Black and has luscious dark hair and brown eyes. Blaze hasn't spoken about her early life, nor has she shared any information about her education.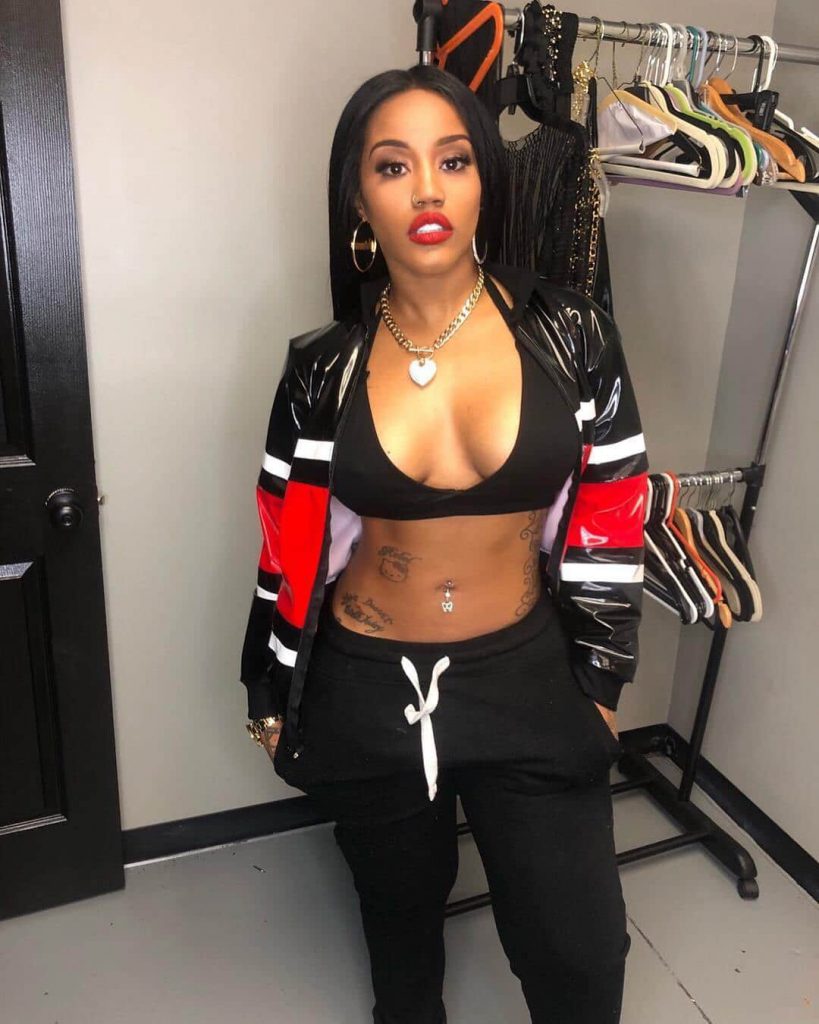 Social Media
Some of her latest posts on Twitter include a Tweet reading "More Stream my single Bon Appetite now on all platforms", in which she promoted her latest song. Besides that, the rapper often posts racy photos of herself.
Instagram
She has recently posted a photo of herself which created a backlash, as many people accused her of not being "as small" as she looks on the photo. However, the majority of her followers stood up for Jhonni, with one person protesting because of all the people who come online to hate. "Sis you look cute", she then added. In August of 2019, she posted a video of herself singing and playing piano, and her fans seem to have loved it, as they went on to compliment her both on her skills and her looks. Besides that, she shared a photo with a message about her mental health and anxiety attack she's recently had, adding that she doesn't need "clout" and attention.
https://www.instagram.com/p/B4oL04_AV1E/
Suicide and Depression
In 2019, Blaze opened up and spoke about having mental issues. In one interview, which she also posted to her Instagram, she talked about committing suicide, and added "Remember it's how you speak and what you give out in this world". Her fans appreciated the video and pointed out how she helped them.
Relationship Status
Blaze has never married and doesn't have any children.
Music
In 2018, Jhonni released the EP entitled "5:12", which featured five songs made in collaborations with artists such as FettyWap and Molly Brazy. Those songs include "Fakes", "Savage Life", "One and Only" and "Change". Continuing to work hard and having a lot on her plate, Jhonni released more songs in the same year – "Put in Work", "Way Up" and "Can I". In the following year, she produced songs such as "Round and Round", "We Ain't Trippin" and "Like It", with the latter being made with Mallabu Riddim.
To conclude, as she's a hardworking, dedicated and talented young lady, we believe there is more to come for Jhonni career-wise. Besides that, the videos such as "Jhonni Blaze – Where You From ft. Elephant Man" and "Jhonni Blaze – Trouble (Official Video)" have been uploaded to YouTube, which helps her to promote her music even more.
General Info
| | |
| --- | --- |
| Date Of Birth | June 10, 1990 |
| Profession | Stripper, Model |
| Nationality | American |
Social profile links
Source:
IMDb
,
Wikipedia