Jill Tavelman
Despite being the ex-wife of musician, singer record producer and actor Phil Collins, and the mother of Lily Collins, one of the most popular young actresses of the moment, Jill Tavelman is surprisingly discreet. The blonde was born in Los Angeles, California, USA, on 9th April 1956, and is a respected entrepreneur and architect with an eight-figure net worth.
Jill, who describes herself on Instagram as a "purveyor of resurrected oddities", still goes by her married name, even after divorcing Phil Collins in 1996 following a 12-year marriage. The architect and the singer reportedly met when his band, Genesis, was playing at the Greek Theater in Los Angeles to promote their latest album. At the time, Phil had just divorced his first wife, Andrea Bertorelli, after five years of marriage; meanwhile, Jill was single and had never been in a committed relationship.
Half a decade after tying the knot, Jill and Phil welcomed their only child together, daughter Lily. The Genesis drummer was notoriously unfaithful, and while touring with the band in 1992, he embarked on a torrid affair with his drama school classmate and ex-fiancée Lavinia Lang, which would ultimately end his marriage.
In 1994, Phil shocked the media by announcing his divorce, openly stating that he'd fallen out of love with Jill. The divorce took two years to finalize, and by the end of it, Jill was a staggering $17 million richer, enabling her to comfortably raise her daughter without worrying about money. (Phil is said to have paid $84 million in divorce settlements to date, having divorced three times).
Nevertheless, Jill and Phil co-parented amicably, and are both very much present in Lily's life to this day. The former couple frequently attend Lily's awards ceremonies and movie premieres and put on a united front, showing that there's no bad blood between them.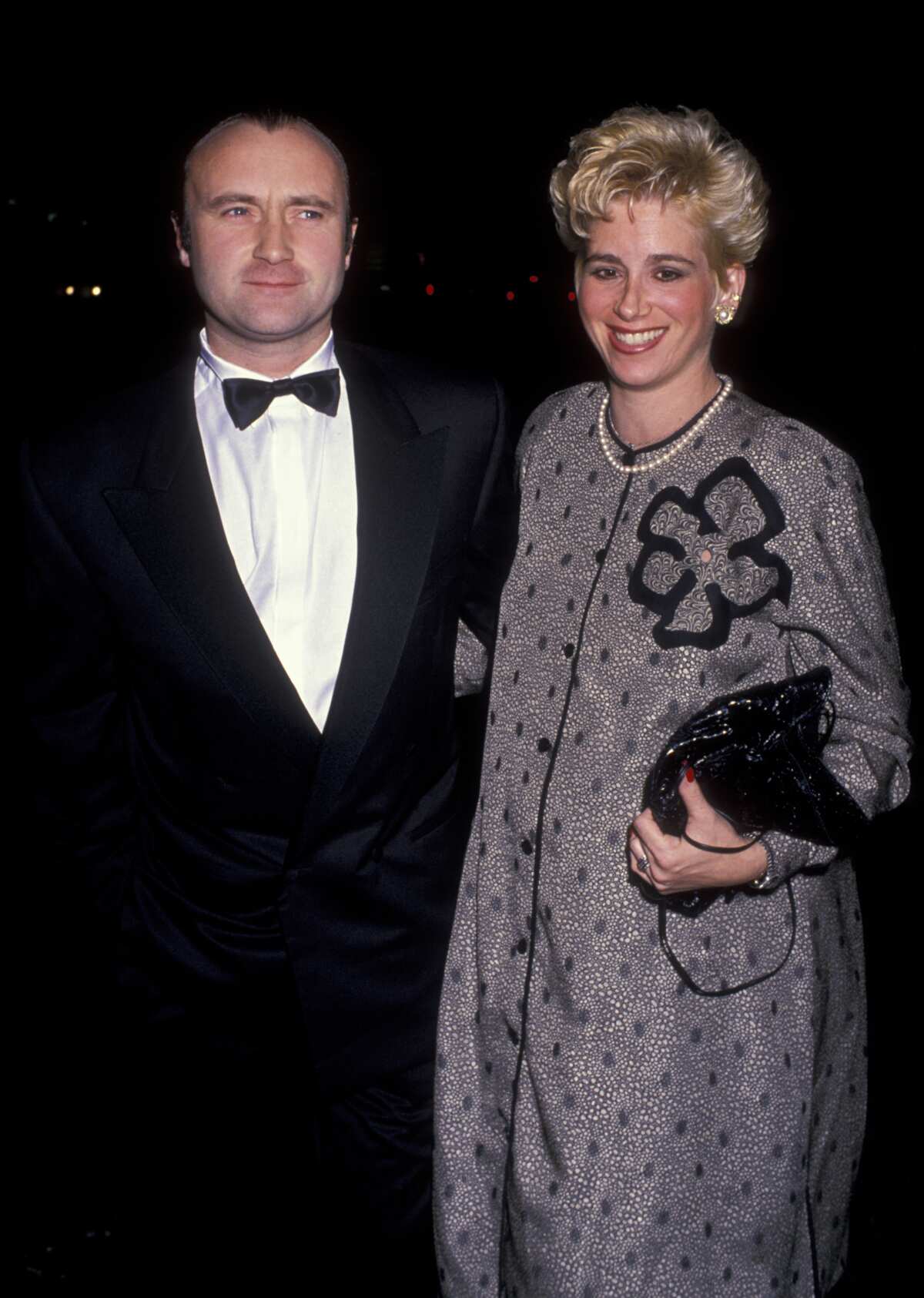 These days, Jill is the owner of an antiques shop named Waverly On Doheny in West Hollywood, California. The former president of the Beverly Hills Women's Club sells anything you can imagine: from 1920s typewriters with beveled glass insert panels, to old brass megaphones and vintage art pieces, the antiques shop has something for everyone. Most of Jill's finds come from estate sales, but the entrepreneur is also known to purchase rare pieces from other antiques stores.
It's important to note that not all the pieces at Waverly On Doheny are for sale: Jill clearly takes the preservation of historic artefacts seriously, as she likes to hold on to certain objects to ensure that they don't fall into the wrong hands. In November 2016, she also made headlines for purchasing a $12.5 million home for 40% more than its asking price due to its history. The mansion, which was designed by John Elgin Woolf, was reportedly set to be turned into a modern chateau; Jill offered almost $4 million over the asking price in a tense bidding war to stop those plans.
Not much is known about Jill's family; her father, a Canadian Jewish immigrant, was the owner of a men's clothing store in Beverly Hills. In July 2023, the antiques dealer commemorated her deceased mother's birthday by uploading the professional headshots she took in 1938 at just 13 years old. Her qualifications included ballet, dramatics, fashion modeling, exhibition ballet, and more.
Jill captioned the post: "My mom was quite the woman!! I see so much of @lillyjcollins in her and I know she would be so proud that her granddaughter followed in her footsteps," adding: "Strong, competent and compassionate women who follow their hearts run in our family."
Although Jill has never courted public attention, she naturally has many close friends and acquaintances with ties to the entertainment industry. One such acquaintance is May Pang, allegedly John Lennon's secret lover who was in a relationship with him for 18 months while he was with Yoko Ono. May and Jill came together in April 2023 for the screening of "The Lost Weekend: A Love Story", which chronicles May and John's time together.
Lily Collins
Lily Jane Collins was born on 18th March 1989 in Guildford, England, and raised in Los Angeles. Aged two years old, she began performing in the BBC sitcom "Growing Pains"; however, she wouldn't gain mainstream recognition until 2009, when she had a supporting role in "The Blind Side".
After matriculating from Harvard-Westlake School, Lily majored in broadcast journalism at the University of Southern California. She made her debutante debut in 2007 at the Bal des debutantes, which was held in Paris and filmed for season three of the reality show "The Hills", and was selected by fashion house Chanel to wear one of their gowns for the luxurious event.
During her teenage years, Lily was a columnist for Elle Girl magazine. The brunette also contributed written works to Teen Vogue, the Los Angeles Time, and Seventeen. Her magazine cover debut came in August 2009, when she modeled for Spain's Glamour.
Later, Lily cemented her spot in Hollywood with starring roles in "Abduction", "The Mortal Instruments: City of Bones", and "Priest". Her critically-acclaimed performance in the 2016 romcom "Rules Don't Apply" converted her into a media sweetheart, and earned her a Golden Globe nomination in the Best Actress category, whereas her latest role as Emily Cooper in "Emily in Paris" saw her nominated for a Primetime Emmy Award for Outstanding Comedy Series.
In 2017, Lily authored her memoirs, "Unfiltered: No Shame, No Regrets, Just Me". No topic was off-limits, be it the eating disorder she suffered in her adolescent years, or her mental health struggles. The candid actress is known for her transparent public image and philanthropical deeds, as she supports various charities such as UNICEF, St. Jude Children's Research Hospital, and Entertainment Industry Foundation amongst others.
Lily has four siblings: half-brother Simon Collins who's a musician; actress Joely Collins, who Phil legally adopted during his first marriage; and two younger half-brothers born of her father's third marriage. Her uncle, Clive Collins, died in April 2022 and was known for his signature cartoons which featured in Reader's Digest, The Sun, and other publications.