John Bradley
John Bradley West's most famous role to date has been playing Samwell Tarly in "Game of Thrones". However, the English actor, born on 15th September 1988, is also an adept comedian and drummer.
John grew up in a religious family in south Manchester's Wythenshawe district, studying at St Paul's Roman Catholic High School. Little is known of his family, but it is believed that his parents were middle-aged when he was born, as there is a 13-year age gap between his older sister and himself.
From 2005 to 2007, John studied Drama and Theatre at Loreto College. Three years later, he received a Bachelor of Arts degree in acting from the Manchester School of Theatre.
Career
Just three months after graduating from drama school, John was cast as Samwell Tarly in "Game of Thrones" immediately after his first audition. Samwell appeared in 48 episodes overall and was a friend of Jon Snow (played by Kit Harington); in season one, he merely provided occasional moments of comic relief, but as the seasons progressed, he was given more and more screentime.
In the books, Samwell was bullied for his weight, shyness and clumsiness, and was a background character until the third and fourth novels. Author and executive producer George R. R. Martin was particularly impressed by John's "heartbreaking" performance, saying: "I love Sam, too. He's a great character… probably closer to who I actually am. The fat kid who likes to read books and doesn't like to go up a lot of stairs."
In 2011, John made a brief cameo in the drama show "Borgia", then 2012 was the year of his movie debut as he had a minor role as an Austrian prince in "Anna Karenina", adapted from Leo Tolstoy's 1878 novel of the same name. After playing Frank Gallagher's boss in two episodes of "Shameless" and guest-starring in "Merlin", John didn't appear in any other projects (apart from "Game of Thrones") until 2015, when he played Vernon Stynes in the independent movie "Traders".
2015 to 2018 were similarly quiet years for John, and although he joined forces with his "Game of Thrones" co-star Natalie Dormer for the sci-fi horror movie "Patient Zero", the movie received poor critical reception, with one reviewer disdainfully writing: "…it consists mainly of yelling, sudden loud noises, and camera-shaking."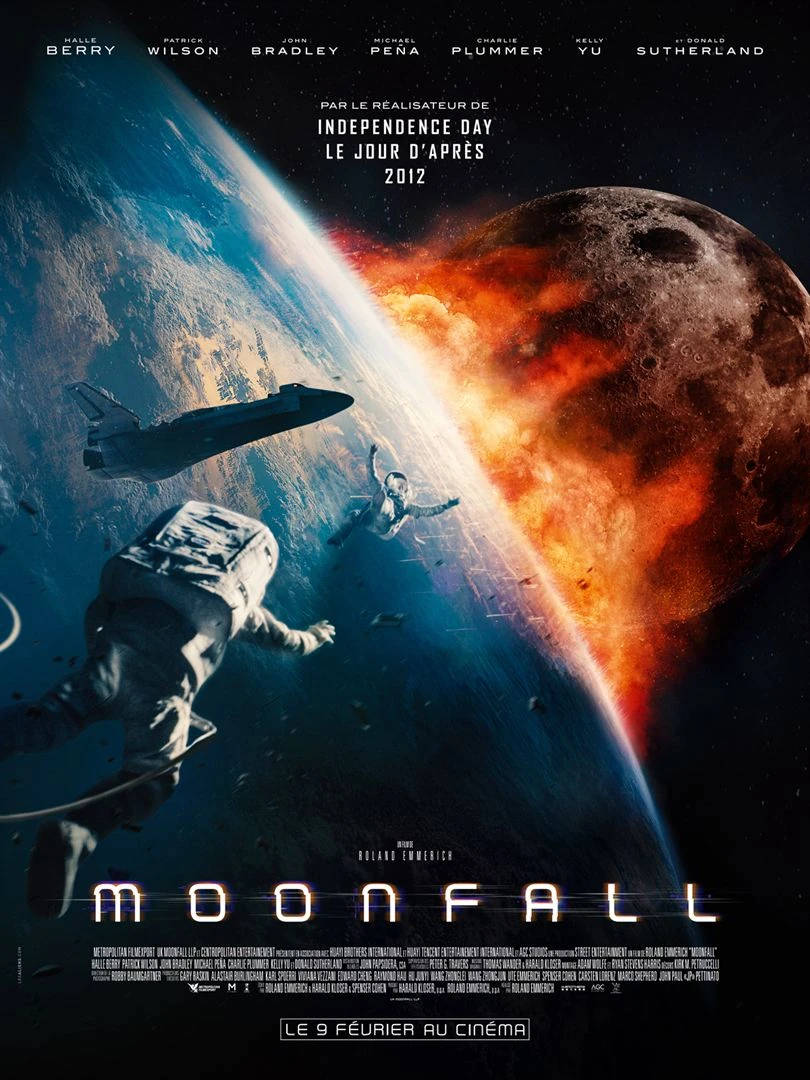 John's more recent projects include a leading role in the Roland Emmerich disaster film "Moonfall", and a supporting role in the Jennifer Lopez and Owen Wilson romcom "Marry Me", which brought in $50.5 million at the box office, and was fairly well received.
The actor is currently working on "3 Body Problem", an upcoming sci-fi series based on Liu Cixin's novel of the same name, with a provisional release date of January 2024 on Netflix. Production of the series, which was filmed in China and the UK, began in November 2021; John will be playing Jack Rooney, one of the supporting characters.
Personal Life
According to media sources, John has been in a long-term relationship with pop culture writer and broadcaster Rebecca May since July 2017; they first met during an interview. Over the course of her career, Rebecca has worked for household name outlets such as MTV, and interviewed dozens of actors. Clad in Chopard jewelry and a Needle & Thread evening gown, the attractive blonde attended the season eight premiere of "Game of Thrones" alongside John, and uploaded a photo of the two on the red carpet which she captioned: "Even more proud and in love than I can put into words."
Rebecca's LinkedIn profile is a goldmine of information, and reveals that she has been working with MTV since 2015. Thanks to her job, the international movies and gaming editor is in close contact with Demi Lovato, John C. Reilly, and other A-listers – but these perks don't come without their responsibilities. Apparently, Rebecca is responsible for managing a team of global freelancers who create news and creative features; running the editorial output of MTV's Movies & Games channels across on-air and digital platforms; and working with publicists, studios, and entertainment PRs to develop and produce content for the network's social media accounts.
Previously, Rebecca worked as the entertainment and lifestyle editor for media outlet AskMen, where she started off as a staff writer, but quickly climbed up the ranks. In 2010, the savvy blonde – who graduated from Bournemouth University with a bachelor's degree in multimedia journalism – also worked for Bauer Media, Loaded Magazine, and The National Magazine Company. While attending university, she studied shorthand, media law, public affairs, online journalism, and just about everything else that she needs to know for her demanding job.
Apart from being in love with her job, Rebecca is a keen traveler who explored Greece with John in 2018 to celebrate his 30th birthday. Over the last couple of years, she's also been to Ibiza and Las Vegas with friends.
Despite being linked to a renowned actor such as John, Rebecca has just over 8,000 Instagram followers, but appears disinterested in expanding her platform. It's important to note that the journalist has deleted some of her and John's cute photos from her profile, and it's been a while since she posted up with the "Game of Thrones" star, so it's possible that the couple are going through a rough patch, or have possibly broken up.
Nevertheless, John has been keeping himself busy lately, and appears to be in good spirits. In June 2023, he launched the trailer of "3 Body Problem" in Brazil, and weeks prior, he took his mother – to whom he's incredibly close – to an Elton John show. The actor posts sparingly on Instagram, and most of his uploads are work-related, as there are no photos of him and Rebecca on his social media.
John has a net worth of $5 million, and reportedly earned $100,000 an episode playing Samwell in "Game of Thrones", which is an impressive fee for someone who was an industry newbie when he joined the cast of the show.