• Former husband of late American singer-songwriter and actress Jenni Rivera
• Currently spending time in prison for sexual assault and harassment of a minor
• Former restaurant manager
• Enjoyed activities such as soccer, plays, and reading crime books in prison
• Jenni Rivera released her 11th album "La Gran Senora" in 2009 and her final two albums "Joyas Prestadas: Pop" and "Joyas Prastadas: Banda" in 2011.
 
Who is José Trinidad Marin?
José was born in Mexico, on 15 February 1964 – his zodiac sign is Aquarius, and he holds Mexican nationality. José is a former restaurant manager, while he's currently spending time behind bars for sexual assault and harassment of a minor; he's perhaps known best for being the former husband of Jenni Rivera, the late American singer-songwriter and actress.
Early life and education
José was raised in Mexico by his parents, about whom nothing's known because he respects their privacy; it's believed that his father owned his own small business, and that his mother was a housewife. He hasn't spoken of having any siblings, and is thus believed to be an only child.
José was interested in numerous activities while growing up, as he played soccer with his high school's team, and also enjoyed appearing in school plays. He began working when he was around 16 years old, and took on whatever jobs he could so that he would have enough money for himself.
He matriculated in 1982, but then didn't attend college.
José's career
José hasn't shared many details with the public concerning his career, but it's known that he was a restaurant manager prior to his conviction.
Love life and marriage
José met Jenni while she was 14 years old, and she was 15 when she gave birth to their daughter Janney Marin Rivera, who is perhaps known better as Chiquis Rivera, and is today a popular singer and TV personality.
José and Jenni married only a couple of months after Chiquis was born, and Jenni went on to give birth to their second daughter Jacqueline in 1989, while their son Michael followed in 1991. She divorced José in 1992, after it was revealed that he had been mentally and physically abusive.
In 1997, evidence was provided to prove that José had sexually molested Jenni's younger sister Rosie, as well as his and Jenni's daughters Chiquis and Jacqueline; José then spent close to 10 years avoiding the authorities, before he was captured in April 2006, and sentenced to spend 31 year behind bars, without parole.
Jenni subsequently married Juan Lopez in 1997, and gave birth to their daughter Jenicka in the same year, while their son Juan Angel followed in 2001, but they divorced two years later.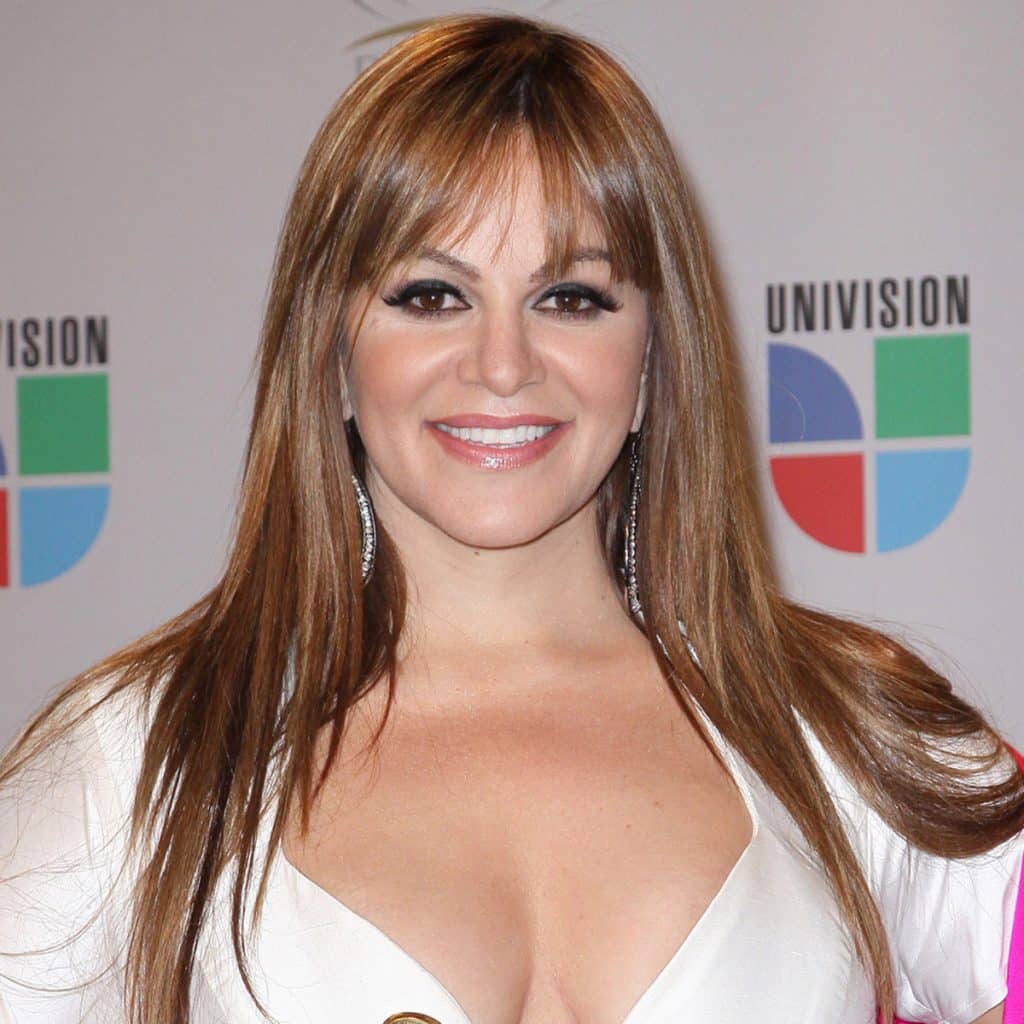 She married for the third time in 2010, exchanging vows with Mexican retired baseball player Esteban Antonio Loaiza Veyna; they filed for divorce in 2012, but Jenni died before it was finalized.
José's today single, was once married to Jenni Rivera, and they have three children together.
Hobbies and other interests
José was a huge lover of animals, and had two pet dogs before he was incarcerated.
He was into bowling and playing billiards with his friends, while he apparently also enjoyed playing darts and chess.
It's said that José's spending the majority of time in prison reading books, and that his favorite genre is mystery crime.
He's a fan of Hollywood movies and occasionally gets to watch films with other inmates at their prison; his favorite actor is Robert De Niro, while a couple of his favorite movies include the trilogy "The Godfather", "Scarface" and "The Sleepers".
Age, height and net worth
José's age is 58. He has short brown hair and brown eyes, his height is 5ft 7ins (1.7m) and he weighs around 130lbs (60kgs).
As of May 2022, his net worth stands at over $100,000, while his former wife Jenni's net worth was estimated at more than $25 million at the time of her death.
Who was his former wife Jenni Rivera?
Dolores Janney 'Jenni' Rivera Saavedra was born in Long Beach, California USA, on 2 July 1969 – her zodiac sign was Cancer, and she held American nationality. She remains remembered as one of the best Regional Mexican musicians, while the magazine "Billboard" named her both Top Latin Artist and Best Selling Latin Artist in 2013.
She was raised in Long Beach alongside her four sisters and a brother, by their father Pedro Rivera and mother Rosa Saavedra. Jenni grew up speaking both English and Spanish, and it was her family who introduced her to Regional Mexican music. She was amongst the best students at her school when she was 14, however, she then became pregnant and gave birth to her first child.
Jenni still decided to continue with her education, and with the help of her parents who took care of her daughter while she was at school, she matriculated in 1987 as a valedictorian; she then attended Long Beach City College, graduating in 1991with a Bachelor's degree in business administration.
Prior to becoming a famous musician, Jenni worked in real estate.
She signed a contract with Capitol in 1992, and the same year saw the release of her debut album "Somos Rivera". Because the genre of Regional Mexican music was (and still is) dominated by men, Jenni was often told to give up and find something else to do.
She went on to sign a contract with Balboa Records in 1993, releasing a couple of albums under them, and then signed a new contract with Fonovisa Records in 1999.
Jenni became popular after her album "Que Me Entierren Con la Banda" was released on 27 March 2000, and her 2001 album "Se las Voy a Dar a Otro" won her a Grammy nomination for Best Banda Album.
Jenni really made a name for herself in Regional Mexican music in the 2000s, and her 2005 album "Parrandera, Rebelde y Atrevida" became a huge hit, peaking at #10 on the Billboard Top Latin Albums Chart, while it has since been certified platinum twice. Her 2007 album "Mi Vida Loca" topped the Regional Mexican Albums Chart and won her a 2008 Latin Billboard Music Award for Regional Mexican Album of the Year.
She released her 11th album "La Gran Senora" in 2009, and her final two albums "Joyas Prestadas: Pop" and "Joyas Prastadas: Banda" were released in 2011.
Jenni died on 9 December 2012, when the airplane Learjet 25 in which she was travelling crashed in Mexico; all five passengers died, as well as two crew members, a tragic end to a somewhat tragic life.
Her family released the book "Unbreakable: My Story, My Way" on 2 July 2013, which sold more than 10,000 copies in its first week.