Who is Karely Ruiz?
Mexican social media star and model Karely Ruiz was born under the zodiac sign Scorpio on 28 October 2000, in Monterrey, Mexico. She's perhaps known best for her presence on the internet, especially for her Instagram account which is today followed by close to 100,000 people, while she's posted 142 pictures and videos onto the network; most of Karely's content features her showing off her large breasts and buttocks, and it is indeed her curvaceous body that has helped her become popular online.
This is Karely's second Instagram account; her previous account was followed by over a million people, but has recently been deleted because Karely had violated Instagram's terms of service.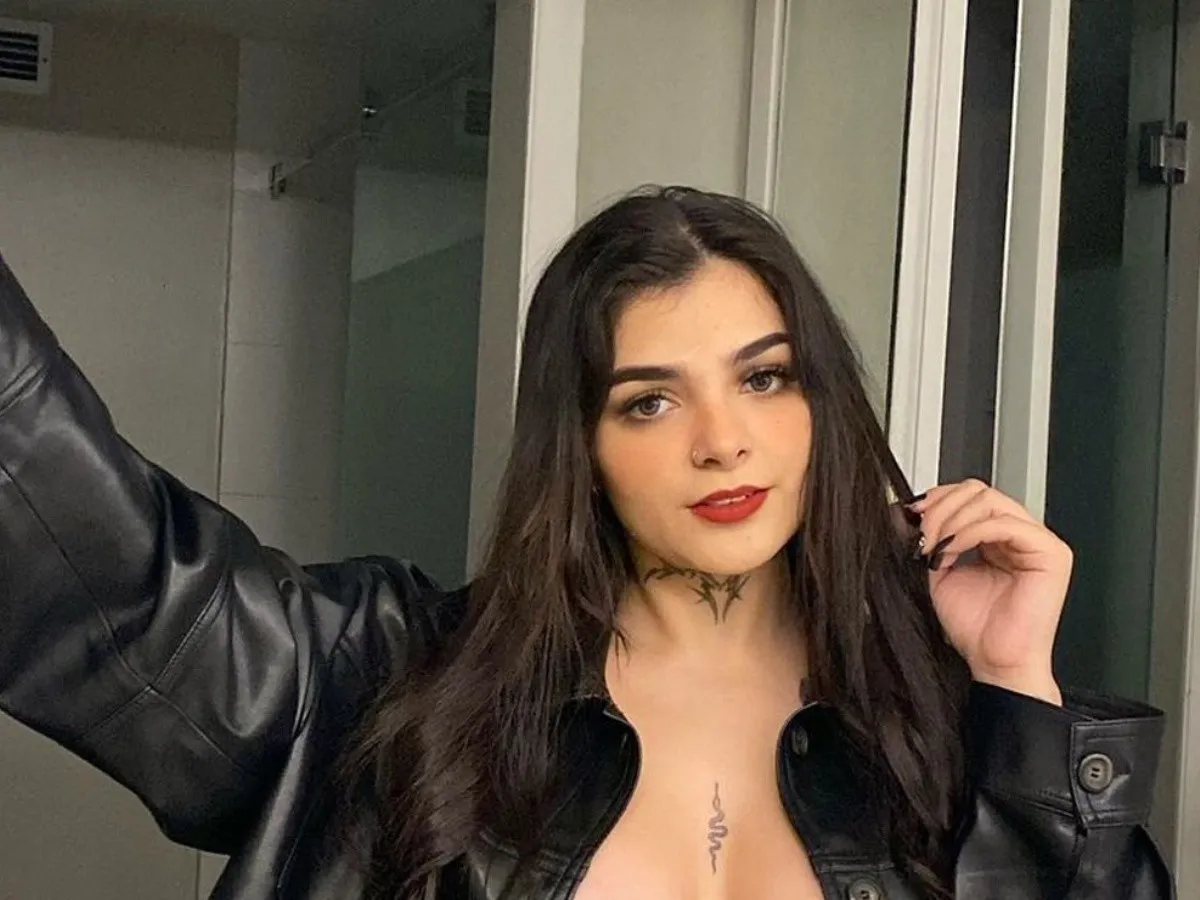 Education and early life
Karely was raised in Monterrey by her mother and father, about whom she's yet to speak in public as she respects their privacy; many of Karely's fans believe that she isn't on good terms with her parents because of her career on the internet, especially because of her OnlyFans account, but Karely hasn't addressed these rumors. She hasn't spoken about whether or not she has siblings but it's believed that she was raised alongside two sisters.
Karely studied at a local high school in Monterrey, and was into a couple of activities during her four years there, as she was a cheerleader, appeared in a couple of school plays, and enjoyed playing tennis with her peers.
She matriculated in 2019, and then chose to pursue a career on the internet rather than enrolling at college.
YouTube videos
Karely launched her self-titled YouTube channel on 26 March 2021, today subscribed to by close to 3,000 people. She's since uploaded 32 videos, which have all together been watched over 220,000 times; most of her videos feature her during her everyday life, whether she's answering some of her fans' most frequently asked questions, spending time with her friends or teaching her fans to do their make-up. We're going to cover Karely's three most viewed videos, as these have helped her expand her internet fanbase.
Her #1 video "PREGUNTAS Y RESPUESTAS // Respondiendo todo con Karely Ruiz" was posted on 1 July 2022 and has since been watched over 13,000 times; it shows Karely reading and answering some of her fans' most frequently asked questions on the internet.
Hola 🥰 pic.twitter.com/dbcutNhwZl

— Karely Ruiz (@KarelyARuiz) April 8, 2022
Her second most popular video "Así conocí a YULAY en Monterrey // Karely Ruiz // Yulay" was posted on 27 June 2022 and has since been viewed close to 8,000 times; it features her walking around Monterrey and speaking to her fans.
Karely's #3 most viewed video "ME GUSTAN LAS MUJERES // Karely Ruiz" was uploaded on 22 October 2022, and has been watched close to 6,000 times; it has her large breasts in focus and features her speaking about how she likes both men and women.
Presence on the internet
Karely's active on various social media networks but seems to be dedicating most of her time to her Instagram account; she's revealed quite a lot about her life on Instagram, including that she's somewhat addicted to shopping and buys new clothes nearly every day, mostly lingerie. Karely's also revealed that she enjoys travelling and meeting up with her fans.
She launched her Twitter account in January 2021 and has since tweeted more than 420 times; most of the pictures and videos which Karely's uploaded are adult content and serve to promote her OnlyFans account.
Karely's also a Facebook star, as more than 5.3 million people are following her page, while she's amassed over three million likes of all her posts combined; she uploads similar content onto Facebook as onto her Instagram account.
More than 14 million people are following Karely on TikTok, and all her videos combined have amassed over 175 million likes; most feature her showing off her large breasts and buttocks, as well as singing and dancing.
Karely's uploaded 160 videos and more than 700 pictures onto her OnlyFans account, and all of these combined have amassed nearly 700,000 likes.
Love life and relationships
Karely doesn't usually speak about her love life in public, but has recently opened up about it and has revealed that she's in a relationship with Mexican singer Santa Fe Klan.
The two have been spotted spending time together in Mexico City on multiple occasions, and they've also featured each other in their Instagram pictures; Karely's uploaded several videos which feature her and Santa Fe Klan having sex onto her OnlyFans account.
Santa Fe's quite popular in Mexico, and his official YouTube channel's subscribed to by close to 11 million people, while all his 251 videos combined have been watched more than 4.4 billion times.
There are no other men whom Karely's perhaps been with, that we know about; she's in a relationship with Santa Fe Klan as of October 2023, hasn't married and doesn't have children.
Interesting facts and hobbies
Karely's a fan of tattoos and has many inked onto her arms, back and stomach.
She enjoys being close to the ocean and summer's thus her favorite season; Karely mostly enjoys spending the summer in Miami, Florida USA.
She's a lover of animals has featured her pet dog in a couple of her Instagram pictures.
Karely likes fast cars and her Mercedes can be seen featured in some of her Instagram pictures.
She's into travelling and has been to most of the Latin American countries, as well as to a couple of US states.
Karely likes to listen to music in her spare time and her favorite musicians are Jennifer Lopez and Eminem.
One of her favorite actresses is Zooey Deschanel, and some of her favorite movies are "(500) Days of Summer", "The Driftless Area" and "All the Real Girls".
Appearance and net worth
Karely's age is 22. She has brown eyes and black hair, weighs around 115lbs (52kgs) and is 5ft 5ins (1.65m) tall.
Karely's net worth's been estimated at over $200,000, as of October 2023.