• Kayla Jones is an American dancer born in 1997 in Jackson, Mississippi.
• She was a part of the "Dancing Dolls" show and later became their assistant coach.
• She is best at Hip Hop and Majorette styles of dance.
• Kayla is a part of the "Bring It!" show and has played a role in the "Logan Paul Summer Saga".
• She has a net worth of less than $500,000.
 
Who is Kayla Jones?
Kayla was born in Jackson, Mississippi USA on 10 May 1997, so under the zodiac sign of Taurus and holding American nationality – she is a dancer who gained recognition after she appeared in the "Dancing Dolls" show in 2008, while she later became their assistant coach.
Early life, education, and career
Kayla's parents are Tina Jones and Terrell Vaughn, and are said to be very supportive of Kayla's dancing career – she first discovered dance when she was two years old, and immediately fell for it. Her mother used to be an amazing dancer, so Kayla inherited that talent from her – she became part of the "Dancing Dolls" show when she was only 10 years old and attending fifth grade of elementary school, while she later became the first captain in the "Bring It!" show. For seven years in a row, Kayla was the Grand Champion of the Bay Area Battle in the show. Her mom Tina is also working with "Bring it!", and is the Head Mom there who is in charge of organizing parties and other events.
Kayla was bullied throughout high school due to her dark skin and being short, but that didn't stop her from dancing, in fact, dancing helped her fight the problems in her life. After Kayla matriculated from Callaway High School and could no longer be part of "Dancing Dolls", she was invited by Coach Dianna to remain as a member of the team as an assistant coach, to which Kayla said "yes" – Mr. Torey was hired to assist Kayla until she got the grip on things.
Kayla had a brother named Kaos who passed away only two days after he was born.
Following the advice she got from Dianna, Kayla enrolled at Grambling University, but is still a big part of "Bring It!" and goes on tours with them while the last one was in 2018 – one year before that, in 2017, she played a small role in the "Logan Paul Summer Saga" TV comedy mini-series which counts five episodes.
Dancing style
Although Kayla stated that she can perform several types of dance, she prefers and is best at Hip Hop and Majorette – she doesn't enjoy dancing to Lyrical and Jazz Funk music, and avoids it whenever it's possible.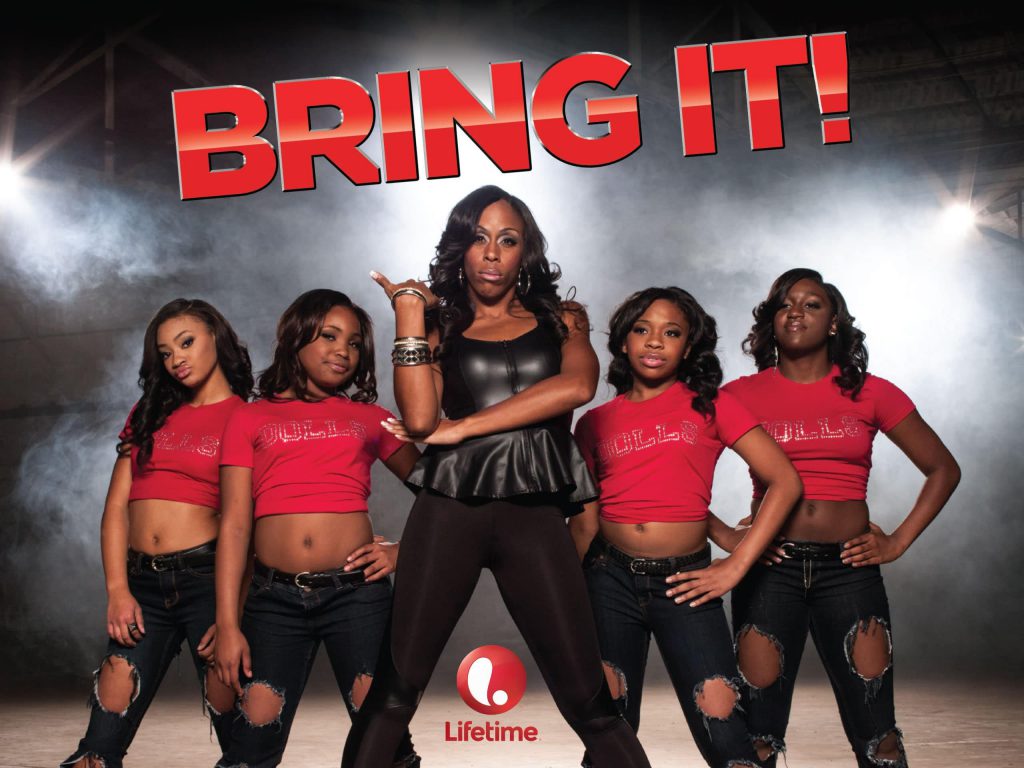 "Bring It!" TV series
"Bring It!" is a dance show which aired for the first time in 2014, and is focused on the dance team from the "Dancing Dolls" show – they are a competition team while their own style of dancing is called "Hip-Hop Majorettes". "Lifetime" serves as the show's producer, while people describe the show as lively and girls as fun to watch. The main coach on the show is called Coach D and focuses on making the girls the best they can be at what they do – even though this is a reality dance show, there is not a lot of drama which is usually expected in these kinds of series. If you enjoy watching dance competitions, you are probably going to like this one, as it differs from what you are used to – it has 6.6/10 score on IMDB and counts 106 episodes.
Personal life
Kayla is old enough to be dating, and is going out with her boyfriend Moe – the couple went to the prom together, while Moe also paid her a surprise visit to the "Dancing Doll" show. Kayla is also very close to her best friend Sunjai Williams, who is her partner in the "Bring It!" series.
Kayla's best friend Sunjai Williams
It seems as Sunjai is a lot more popular than Kayla – she was born on 9 February 1997 under the zodiac sign of Aquarius, and is a dancer at "The Dollhouse" factory. Her parents are Selena Johnson a popular dancer and reality TV star – while her father is James J.J. Williams and is an entrepreneur. Sunjai has been dancing since she turned five, and was inspired by a very close friend of hers. Before becoming part of the "Dancing Dolls", she was a member of the Jackson Stepperettes until her coach retired – both her and Kayla went on to appear in the "Bring It!" show. Sunjai's twin sisters Star and Sky also joined the series after Kayla and her.
Even though you can see Sunjai a lot during the show, she was actually the one who danced the least. In July 2016, Tonner-One World company announced that Sunjai had signed a contract with them and that they were beginning to make "The Sunjai Doll" – a fashion doll which resembles Sunjai.
She left "Bring It!" after the completion of its second season, because she chose to pursue her college degree – but she has amassed a million followers on her official Instagram account which goes by the name "bad2thebone_3", and has posted over 1,400 pictures.
Likes and hobbies
Kayla is one of the biggest lovers of vanilla ice-cream and can eat it anytime including during the winter. She loves clothes, and prefers sportswear rather than girly things.
Appearance and net worth
Kayla is currently 21 years old. She has long brown hair, brown eyes, is 5ft 6ins (1.68m) tall and weighs around 141lbs (64kgs).
According to authoritative sources, Kayla's current net worth is estimated to be less than $500,000, but is surely to rise as she is just starting to build her career.
Social media presence
Kayla is quite active on several social media platforms – she launched her Twitter account in January 2010 and has since gathered nearly 500 followers and tweeted over 34,000 times. She has a Pictame account with over 1,350 people following her while she posted around 300 times – there is also a fan page of her on Facebook followed by over 21,000 people.
Source:
IMDb
,
Wikipedia