• Kelly Ripa is an actress, dancer, television producer, and talk show host
• She is best known for her roles in "All My Children" and "Hope & Faith"
• She has a net worth of $100 million
• She follows a high-alkaline vegan diet with occasional adjustments
• She is also dedicated to her workouts, often attending dance classes

Known for movies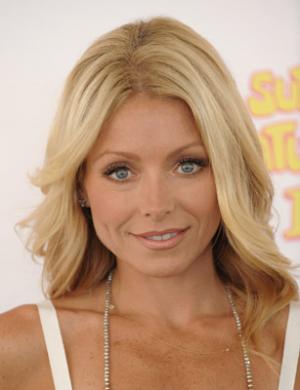 Kelly Ripa was born on 2 October 1970, in Stratford, New Jersey USA, and is a dancer, actress, television producer and talk show host, probably best known for her appearances portraying Hayley Vaughan in "All My Children" – a soap opera – from 1990, followed by another project she had – "Hope & Faith" – which ran from 2003. She is also the co-host of the morning talk show entitled "Live! With Kelly and Ryan". Kelly has been active in the industry since 1986.
Wealth from Television and Film
How rich is Kelly Ripa? As of early-2018, sources inform us of a net worth that is at $100 million, earned through success in her numerous projects in television and film. She also does a lot of hosting work, and owns a production company called Milojo alongside her husband. As she continues her endeavors, it is expected that her wealth will also continue to increase.
Making Steps Towards a Career in Acting and Hosting
Kelly grew up in a Roman Catholic family and at a young age, she studied ballet. She also learned to play the piano at a young age and would later attend Eastern Regional High School. During her time there, she was a cheerleader and it was then that she was encouraged to pursue acting by her drama teacher. She then started to appear in various local theatre productions and was discovered while performing as a part of the production "The Ugly Duckling". After matriculating, she attended Camden County College, but soon dropped out to pursue a career in acting.
She started getting various local television gigs and started to get national exposure when she became a dancer of the show "Dancin' On Air" as well as "Dance Party USA". She initially intended to work as a broadcaster but would then get her first major acting role in 1990 which she was cast as the troubled party girl Hayley Vaughan in "All My Children", through to 2002, staying with the show for 12 years. She would then became a replacement for Kathie Lee Gifford for "Live! With Regis" which she exhibited strong chemistry with her co-host. She would stay with the show until Philbin's last day in 2011, and would then become the head of the show, which was re-titled to "Live! With Kelly", but also had a rotating lineup of co-hosts, including Mario Lopez, Jerry Seinfeld, Neil Patrick Harris and Martin Short. Eventually, Michael Straham would become her new regular co-host. In 2017, Michael Strahan was replaced by Ryan Seacrest, and their talk show was re-named to "Live with Kelly and Ryan".
While working on her own talk show, from 2003 she also had work with the television show "Hope & Faith", in which she had the role of ex-soap star Faith Fairfield to 2006. She also had a role in the film "Marvin's Room", in which she appeared alongside Leonardo DiCaprio and Meryl Streep.
The Family of Kelly Ripa
Ripa married Mark Consuelos in 1996, one year after their meeting on the set of "All My Children"; they now have three children of their own. The couple founded their own production company entitled Milojo after the names of their three children, and produced the Emmy-nominated documentary "The Streak", which is a the story of the Brandon High School's wrestling team's 34-year winning streak. They also produced the series entitled "Homemade Millionaire", which was hosted by Kelly. Other projects have included "Off the Rez" which was premiered on TLC and at the Tribeca Film Festival.
May the FOURTH be with you. ✨✨✨ pic.twitter.com/ZTtLQT3XsC

— Kelly Ripa (@KellyRipa) May 4, 2017
A Bikini Body Created By an Unusual Diet
Ripa recently posted on Instagram a picture of her in a bikini, which was criticized by various people solely because of her age – 47!. She was later defended by her husband who told the press that she commits a lot to exercise and diet which shows great results. She later mentioned that her diet consists of high-alkaline which focuses on a lot of vegetables, frequently eating such as kale, kiwi, bell pepper, beets and broccoli. She also avoids a most acidic food, including sugar, yogurt, and fish.
The diet started after she was completed a seven day cleanse, which lead her to learning more about the diet from celebrity nutritionist Dr. Daryl Gioffre. According to her, the diet is very manageable, and it doesn't leave you hungry. She does her diet which is alkaline and primarily vegan, but with several adjustments including drinking coffee and occasionally eating fish.
Kelly is also reported to be extremely dedicated to workouts, and often goes to dance classes with a lot of women similar to her age. According to her, it helps her stay in shape physically and it also helps with her emotional well-being. She continues to post various beach-outing photos with her family on social media websites such as Instagram.
General Info
| | |
| --- | --- |
| Full Name | Kelly Ripa |
| Net Worth | $20 million |
| Date Of Birth | October 2, 1970 |
| Height | 1.6 m |
| Profession | Television producer, Presenter, Actor |
| Education | Camden County College, Eastern Regional High School, Berlin Borough School District |
| Nationality | American |
Family
| | |
| --- | --- |
| Spouse | Mark Consuelos |
| Children | Lola Grace Consuelos, Joaquin Antonio Consuelos, Michael Joseph Consuelos |
| Parents | Joseph Ripa, Esther Ripa |
| Siblings | Linda Ripa |
Accomplishments
| | |
| --- | --- |
| Awards | Daytime Emmy Award for Outstanding Talk Show Host, Daytime Emmy Award for Outstanding Entertainment Talk Show Host, GLAAD Media Award for Excellence in Media, Daytime Emmy Award for Outstanding Special Class Special, Glamour Award for The Morning Glory |
| Nominations | Daytime Emmy Award for Outstanding Younger Actress in a Drama Series, Daytime Emmy Award for Outstanding Supporting Actress in a Drama Series, People's Choice Award for Favorite Daytime TV Host, People's Choice Award for Favorite Talk Show Host, Daytime Emmy Award for Outstanding Promotional Announc... |
| Movies | Delgo, Fly Me to the Moon, Kim Possible: A Sitch in Time, Batman: Mystery of the Batwoman, The Stand-In, Marvin's Room |
| TV Shows | Live with Kelly, Hope & Faith, Dance Party USA, Homemade Millionaire, Mom Inc. |
Social profile links
Marks
Salary
Quotes
| # | Quote |
| --- | --- |
| 1 | Appreciate every second - even when you're exhausted. |
| 2 | No matter how much I try to cool myself up, I'm really dorky. I think that's why people get me. |
| 3 | The higher the heel, the happier I am! I have a pair of five-inch pumps that I consider my 'flats'. |
| 4 | [on the search for Regis Philbin's replacement as her co-host] They certainly weren't looking for me when they found me. When it clicks, America will know. |
| 5 | (on Natasha Richardson's death) She was a lady. I can't tell you enough what a good person she was, and fun and vivacious and the most full of life. |
| 6 | I'd rather not have a moment when I'm known for my looks; being funny and interesting lasts longer. (Woman's World, February 7, 2006) |
| 7 | There's no such thing as an uber-mom. I think children are like pancakes. You sort of ruin the first one, and you get better at it the second time around. |
Facts
| # | Fact |
| --- | --- |
| 1 | She was nominated for the 2016 New Jersey Hall of Fame in the Performance Arts category. |
| 2 | She was awarded a Star on the Hollywood Walk of Fame at 6834 Hollywood Boulevard in Hollywood, California on October 12, 2015. |
| 3 | Continues to host Live with Kelly and Michael (1988) and enjoys hiatus from her sitcom Hope & Faith (2003), which has been renewed for a third season. [May 2005] |
| 4 | Continues to host Live with Kelly and Michael (1988), but her sitcom Hope & Faith (2003) has been canceled after three seasons. [May 2006] |
| 5 | Best known by the public for her roles as Hayley Vaughn on All My Children (1970), one of the title characters in Hope & Faith (2003) and as co-hostess of Live with Kelly and Michael (1988). |
| 6 | Her acting mentor was the late Ruth Warrick. |
| 7 | Her mentor was her co-host Regis Philbin. |
| 8 | Is a huge fan of the NFL New York Giants. |
| 9 | Sat opposite her co-host, Regis Philbin, on a celebrity edition of Who Wants to Be a Millionaire (2001) in 2001, and won $250,000 for charity. |
| 10 | Has a stress fracture on her right hip on December 6, 2010 and cannot exercise for 3 to 6 weeks. |
| 11 | Her manager is Cathy Parker. |
| 12 | Ripa and her husband, Mark Consuelos, are both half-Italian. |
| 13 | Referred to as "Pipa" (only) by her friend and co-host, Regis Philbin. |
| 14 | Actor/director Chris Bruno is the godfather of her and Mark Consuelos' first child, Michael Consuelos (Michael Joseph Consuelos). Michael is also the godson of Eva LaRue. |
| 15 | Worked opposite All My Children (1970) co-star John Callahan in the movie Marvin's Room (1996). |
| 16 | Good friends with her Hope & Faith (2003) co-star Faith Ford and Finola Hughes. |
| 17 | Best friends and roommates with Laura Wright from 1991-1993. |
| 18 | Ranked #85 on Maxim magazine's Hot 100 Women of 2007 list. |
| 19 | Kelly is a very huge fan of Madonna. |
| 20 | Named #81 in FHM magazine's "100 Sexiest Women in the World 2006" supplement. |
| 21 | Former high school cheerleader. |
| 22 | She was involved in two attempts to break the Guinness World Record for Most Custard Pies Thrown in One Minute during segments on Live with Kelly and Michael (1988). She was on the receiving end when NASCAR driver Matt Kenseth initially broke the record with 17 pies thrown. The following day, Kelly herself broke that record, throwing 22 pies at Wilmer Valderrama. [September 2006] |
| 23 | Her father, Joe, is a Camden County Freeholder (New Jersey version of a County Commissioner.) He was first elected in 2002. |
| 24 | Named #85 in FHM magazine's "100 Sexiest Women in the World 2005" special supplement. |
| 25 | Announced on March 17, 2006 that she is 3/4 Italian and 1/4 Irish. Her father is full Italian American and her mother is Italian and Irish American. |
| 26 | Older sister of Linda Ripa and cousin of Steve Ripa. |
| 27 | Daughter of Joseph Joe Ripa and Esther Essie Ripa. |
| 28 | She and her husband, Mark Consuelos, attended Donald Trump's wedding to Melania Trump. |
| 29 | Is a huge fan of The Apprentice (2004), Deadliest Catch (2005) and Wife Swap (2003). |
| 30 | She and her husband, Mark Consuelos, attended Star Jones' wedding to Al Reynolds. |
| 31 | Does the narration for The Learning Channel's (TLC) Maternity Ward (2000). |
| 32 | Her father, Joe, was sworn in (January 6, 2004) as the County Freeholder for Camden County in the state of New Jersey. The ceremony took place at the Scottish Rites Auditorium in the New Jersey city of Collingswood. She grew up in the nearby town of Berlin. |
| 33 | Named one of People magazine's "25 Most Intriguing People of 2001". |
| 34 | Named one of E!'s "Top 20 entertainers of 2001". |
| 35 | Attended and graduated from Eastern Regional High School in Voorhees, New Jersey (1989). |
| 36 | Kelly regularly chooses to host entire episodes of Live with Kelly and Michael (1988) barefoot. |
| 37 | Awarded #19 in E! Rank's Top 25 Blondes. |
| 38 | During the 1980s, when Kelly appeared on Dance Party USA (1986), her career goal was to be a newscaster, and she often did Dance Party USA (1986) cast news reports. |
| 39 | Participated in the ABC First-Ever Super Soap Weekend at Disney/MGM Studios, Florida on October 19 and 20, 1996. |
| 40 | Married her All My Children (1970) co-star, Mark Consuelos, on May 1, 1996. They have three children: Michael Consuelos (Michael Joseph Consuelos), June 2, 1997, Lola Consuelos (Lola Grace Consuelos), June 16, 2001, 8lbs 3oz. and Joaquin Consuelos (Joaquin Antonio Consuelos), February 24, 2003, 8lbs 5oz. |
Pictures
Movies
Actress
| Title | Year | Status | Character |
| --- | --- | --- | --- |
| The Jim Gaffigan Show | 2016 | TV Series | Kelly Ripa |
| Broad City | 2015 | TV Series | Kelly Ripa |
| The Bensonhurst Spelling Bee | 2012 | Short | |
| 30 Rock | 2011 | TV Series | Kelly Ripa |
| Hannah Montana | 2011 | TV Series | Kelly Ripa |
| I'm Still Here | 2010/I | | Kelly Ripa (uncredited) |
| All My Children | 1990-2010 | TV Series | Hayley Vaughan Santos Hayley Santos |
| Brothers & Sisters | 2009 | TV Series | Kelly Ripa |
| Damages | 2009 | TV Series | Kelly Ripa |
| Delgo | 2008 | | Kurrin (voice) |
| Fly Me to the Moon 3D | 2008 | | Nat's Mom (voice) |
| The Great Buck Howard | 2008 | | Kelly Ripa |
| The Knights of Prosperity | 2007 | TV Series | Kelly Ripa |
| Go, Diego! Go! | 2006-2007 | TV Series | Mommy Maned Wolf |
| Hope & Faith | 2003-2006 | TV Series | Faith Fairfield |
| 1-800-Missing | 2005 | TV Series | Melody |
| Duck Dodgers | 2004 | TV Series | The New Cadet |
| Kim Possible: A Sitch in Time | 2003 | TV Movie | Future Bonnie (voice) |
| Batman: Mystery of the Batwoman | 2003 | Video | Rocky (voice) |
| Ed | 2002 | TV Series | Jennifer Bradley |
| Elmo's World: Happy Holidays! | 2002 | Video | |
| Family Guy | 2002 | TV Series | Kelly Ripa |
| Someone to Love | 2001 | TV Movie | Michelle |
| The Stand-In | 1999 | | Jennifer |
| Marvin's Room | 1996 | | Coral |
Producer
| Title | Year | Status | Character |
| --- | --- | --- | --- |
| Live with Kelly and Michael | 2016-2017 | TV Series executive producer - 8 episodes | |
| Secret Guide to Fabulous | 2014 | TV Series executive producer - 2014 | |
| American Cheerleader | 2014 | Documentary executive producer | |
| Cheer | 2012 | TV Series executive producer | |
| Dirty Soap | 2011 | TV Series executive producer - 2 episodes | |
| Off the Rez | 2011 | Documentary executive producer | |
| Jersey Cheer | 2011 | TV Series executive producer | |
| Homemade Millionaire | 2010 | TV Series executive producer | |
| Masters of Reception | 2009 | TV Series executive producer - 6 episodes | |
| The Streak | 2008 | TV Movie executive producer | |
| Walt Disney World Christmas Day Parade | 2004 | TV Special executive producer | |
Self
| Title | Year | Status | Character |
| --- | --- | --- | --- |
| Live with Kelly and Michael | 2002-2017 | TV Series | Herself - Co-Hostess / Herself - Host / Herself / ... |
| The 10th Annual CNN Heroes: An All-Star Tribute | 2016 | TV Movie | Herself - Host |
| The Magnificent Mile Lights Festival | 2016 | TV Special | Herself - Prerecorded Greeting |
| The Tonight Show Starring Jimmy Fallon | 2014-2016 | TV Series | Herself |
| Extra | 2014-2016 | TV Series | Herself |
| Maya & Marty | 2016 | TV Series | Herself |
| Jimmy Kimmel Live! | 2006-2016 | TV Series | Herself / Herself - 3 Ridiculous Questions / Herself (segment "Mean Tweets") |
| The 9th Annual CNN Heroes: An All-Star Tribute | 2015 | TV Movie | Herself - Presenter |
| Lincoln Center at the Movies: Great American Dance | 2015 | TV Series | Herself - Host |
| The Magnificent Mile Lights Festival | 2015 | TV Special | Herself - Prerecorded Greeting |
| Best Time Ever with Neil Patrick Harris | 2015 | TV Series | Herself - Guest Announcer |
| Nashville | 2015 | TV Series | Herself |
| Late Show with David Letterman | 2001-2015 | TV Series | Herself / Herself - Guest |
| Late Night with Seth Meyers | 2014-2015 | TV Series | Herself |
| Good Morning America Weekend Edition | 2015 | TV Series | Herself |
| WWE Tribute to the Troops | 2014 | TV Special | Herself |
| The 8th Annual CNN Heroes: An All-Star Tribute | 2014 | TV Movie documentary | Herself - Presenter |
| Who Wants to Be a Millionaire | 2014 | TV Series | Herself |
| The Magnificent Mile Lights Festival | 2014 | TV Special | Herself - Prerecorded Greeting |
| The Wendy Williams Show | 2010-2014 | TV Series | Herself |
| Inside Edition | 2014 | TV Series documentary | Herself |
| Sharknado 2: The Second One | 2014 | TV Movie | Herself |
| Entertainment Tonight | 2006-2014 | TV Series | Herself |
| Alpha House | 2014 | TV Series | Herself |
| The 7th Annual CNN Heroes: An All-Star Tribute | 2013 | TV Movie documentary | Herself - Presenter |
| Late Night with Jimmy Fallon | 2009-2013 | TV Series | Herself |
| A Football Life | 2013 | TV Series | Herself |
| Watch What Happens: Live | 2009-2013 | TV Series | Herself - Guest / Herself |
| Good Morning America | 2012-2013 | TV Series | Herself - Guest |
| The Real Housewives of Atlanta | 2013 | TV Series | Herself |
| The Apprentice | 2013 | TV Series | Herself - Guest Judge |
| Katie | 2012 | TV Series | Herself |
| The Soup | 2012 | TV Series | Herself |
| Mike & Mike | 2012 | TV Series | Herself - TV Talk Show Host / Herself |
| 10th Annual TV Land Awards | 2012 | TV Special | Herself - Host |
| New Year's Eve Live with Anderson Cooper and Kathy Griffin | 2011 | TV Movie | Herself - Host of Live! (voice) |
| Iron Chef America: The Series | 2011 | TV Series | Herself - Judge / TV Show Hostess |
| Anderson Cooper 360° | 2011 | TV Series | Herself - Host, Live with Regis and Kelly |
| WWE Raw | 2011 | TV Series | Herself |
| Great Performances | 2011 | TV Series | Herself - Audience Member |
| The Marilyn Denis Show | 2011 | TV Series | Herself - Video Greeting |
| The Late Late Show with Craig Ferguson | 2011 | TV Series | Herself (segment "Secretariat in New York") |
| Homemade Millionaire | 2010 | TV Series | Herself - Host |
| Rachael Ray | 2007-2010 | TV Series | Herself |
| You've Got... | 2010 | TV Series | Herself |
| The Marriage Ref | 2010 | TV Series | Herself - Panelist |
| Unforgettable | 2010 | Documentary | Herself |
| 20/20 | 2010 | TV Series documentary | Herself |
| Wheel of Fortune | 2010 | TV Series | Herself - Video Greeting / Herself - Guest Prize Announcer |
| Disney Parks Christmas Parade Special | 2009 | TV Special documentary | Herself - Host |
| The Oprah Winfrey Show | 2009 | TV Series | Herself |
| Larry King Live | 2009 | TV Series | Herself |
| Secrets of the Hollywood Body | 2009 | TV Movie | Herself |
| Walt Disney World Christmas Day Parade | 2008 | TV Special documentary | Herself - Host |
| Access Hollywood | 2008 | TV Series | Herself |
| Ugly Betty | 2008 | TV Series | Herself |
| Chabad: To Life Telethon | 2008 | TV Movie | Herself - Video Guest |
| The Red Dress Collection 2007 Fashion Show | 2008 | Video documentary | Herself |
| Walt Disney World Christmas Day Parade | 2007 | TV Special documentary | Herself - Host |
| The Fashionista Diaries | 2007 | TV Series | Herself |
| 50 Funniest Women Alive | 2007 | TV Movie | Herself - Host |
| Fashion News Live | 2007 | TV Series | Herself |
| The 5th Annual TV Land Awards | 2007 | TV Special | Herself - Host |
| Walt Disney World Christmas Day Parade | 2006 | TV Special | Herself - Host |
| 6ABC Boscov's Thanksgiving Day Parade | 2006 | TV Movie | Herself |
| E! True Hollywood Story | 2006 | TV Series documentary | Herself |
| The View | 2004-2006 | TV Series | Herself |
| Saturday Night Live | 2003-2006 | TV Series | Herself / Herself - Host / Angelina Jolie / ... |
| Walt Disney World Christmas Day Parade | 2005 | TV Special | Herself - Host |
| 6ABC Boscov's Thanksgiving Day Parade | 2005 | TV Movie | Herself |
| Disney 411 | 2005 | TV Series documentary | |
| The WIN Awards | 2005 | TV Special | Herself |
| Kermit: A Frog's Life | 2005 | Video short | Herself (uncredited) |
| Under the Pink Carpet | 2005 | TV Series | Herself |
| Walt Disney World Christmas Day Parade | 2004 | TV Special | Herself - Host |
| The Tony Danza Show | 2004 | TV Series | Herself |
| The Wayne Brady Show | 2004 | TV Series | Herself |
| The Tonight Show with Jay Leno | 2002-2004 | TV Series | Herself |
| Cheaper by the Dozen | 2003 | | Herself |
| Walt Disney World Christmas Day Parade | 2003 | TV Special | Herself - Host |
| Late Night with Conan O'Brien | 2000-2003 | TV Series | Herself |
| Batman: Behind the Mystery | 2003 | Video short | Herself |
| Late Night with Conan O'Brien: 10th Anniversary Special | 2003 | TV Special | Herself |
| The 30th Annual Daytime Emmy Awards | 2003 | TV Special | Herself |
| Intimate Portrait | 2001-2003 | TV Series documentary | Herself |
| Walt Disney World Christmas Day Parade | 2002 | TV Special | Herself - Host |
| It's a Very Merry Muppet Christmas Movie | 2002 | TV Movie | Herself |
| The Anna Nicole Show | 2002 | TV Series | Herself |
| Regis and Kelly in Prime Time | 2002 | TV Special | Herself - Host |
| The 29th Annual Daytime Emmy Awards | 2002 | TV Special | Herself - Presenter: Outstanding Children's Special |
| The Rosie O'Donnell Show | 1998-2002 | TV Series | Herself |
| Walt Disney World Christmas Day Parade | 2001 | TV Special | Herself - Host |
| The 28th Annual Daytime Emmy Awards | 2001 | TV Special | Herself - Presenter: Outstanding Children's Animated Program |
| Who Wants to Be a Millionaire | 2001 | TV Series | Herself |
| The Daily Show | 2001 | TV Series | Herself |
| The 27th Annual Daytime Emmy Awards | 2000 | TV Special | Herself - Presenter: Outstanding Talk Show Host |
| The 26th Annual Daytime Emmy Awards | 1999 | TV Special | Herself - Nominee: Outstanding Supporting Actress in a Drama Series |
| One Life to Live | 1999 | TV Series | Herself |
| Road Rules | 1997 | TV Series | Herself |
| The 11th Annual Soap Opera Digest Awards | 1995 | TV Movie documentary | Herself - Co-Host |
| 50 Years of Soaps: An All-Star Celebration | 1994 | TV Movie | Herself |
| All My Children: Behind the Scenes | 1994 | Video documentary short | Herself / Hayley Vaughan Santos |
| The 19th Annual People's Choice Awards | 1993 | TV Special | Herself - Accepting Award for Favourite Television Daytime Serial |
| The 20th Annual Daytime Emmy Awards | 1993 | TV Special | Herself |
| Dance Party USA | 1986 | TV Series | Herself - Dancer |
Archive Footage
| Title | Year | Status | Character |
| --- | --- | --- | --- |
| Saturday Night Live: The Best of Commercial Parodies | 2005 | TV Movie | Herself (uncredited) |
| Soaps' Most Unforgettable Love Stories | 1998 | TV Movie | Hayley Vaughan Santos |
| The Insider | 2014-2017 | TV Series | Herself |
| Entertainment Tonight | 2008-2017 | TV Series | Herself |
| Extra | 2015-2016 | TV Series | Herself / Herself - Co-Hostess, Live with Kelly & Michael / Herself - Co-Hostess, Live with Kelly and Michael |
| Access Hollywood | 2016 | TV Series | Herself |
| Media Buzz | 2016 | TV Series | Herself |
| Inside Edition | 2014-2016 | TV Series documentary | Herself |
| Live with Kelly and Michael | 2014 | TV Series | Herself - Co-Hostess |
| Betty White's 2nd Annual 90th Birthday | 2013 | TV Movie | Herself |
| WWE Raw | 2009-2012 | TV Series | Herself |
| The 9th Annual TV Land Awards | 2011 | TV Special | Herself |
| The Soup | 2011 | TV Series | Herself |
| Biography | 2003-2011 | TV Series documentary | Herself / Hayley Vaughan Santos |
| 30 for 30 | 2010 | TV Series documentary | Herself |
| The Tonight Show with Conan O'Brien | 2009 | TV Series | Herself |
| The O'Reilly Factor | 2008 | TV Series | Herself |
Awards
Won Awards
| Year | Award | Ceremony | Nomination | Movie |
| --- | --- | --- | --- | --- |
| 2016 | Daytime Emmy | Daytime Emmy Awards | Outstanding Entertainment Talk Show Host | Live with Regis and Kathie Lee (1988) |
| 2015 | Star on the Walk of Fame | Walk of Fame | Television | On October 12, 2015. At 6834 Hollywood Blvd. |
| 2015 | Daytime Emmy | Daytime Emmy Awards | Outstanding Entertainment Talk Show Host | Live with Regis and Kathie Lee (1988) |
| 2012 | Daytime Emmy | Daytime Emmy Awards | Outstanding Talk Show Host | Live with Regis and Kathie Lee (1988) |
| 2011 | Daytime Emmy | Daytime Emmy Awards | Outstanding Talk Show Host | Live with Regis and Kathie Lee (1988) |
| 2006 | Daytime Emmy | Daytime Emmy Awards | Outstanding Special Class Special | Walt Disney World Christmas Day Parade (2005) |
| 2000 | Soap Opera Digest Award | Soap Opera Digest Awards | Outstanding Younger Lead Actress | All My Children (1970) |
| 1999 | Feature Film Award | New York International Independent Film & Video Festival | Best Actress | The Stand-In (1999) |
| 1998 | Soap Opera Digest Award | Soap Opera Digest Awards | Hottest Romance | All My Children (1970) |
| 1996 | Soap Opera Digest Award | Soap Opera Digest Awards | Outstanding Younger Leading Actress | All My Children (1970) |
Nominated Awards
| Year | Award | Ceremony | Nomination | Movie |
| --- | --- | --- | --- | --- |
| 2015 | People's Choice Award | People's Choice Awards, USA | Favorite Daytime TV Host(s) | |
| 2014 | People's Choice Award | People's Choice Awards, USA | Favorite Daytime TV Host(s) | |
| 2014 | People's Choice Award | People's Choice Awards, USA | Favorite Daytime TV Host | |
| 2013 | People's Choice Award | People's Choice Awards, USA | Favorite Daytime TV Host | Live with Regis and Kathie Lee (1988) |
| 2012 | People's Choice Award | People's Choice Awards, USA | Favorite Daytime TV Host | Live with Regis and Kathie Lee (1988) |
| 2011 | Daytime Emmy | Daytime Emmy Awards | Outstanding Promotional Announcement - Episodic | Live with Regis and Kathie Lee (1988) |
| 2010 | Daytime Emmy | Daytime Emmy Awards | Outstanding Talk Show Host | Live with Regis and Kathie Lee (1988) |
| 2009 | People's Choice Award | People's Choice Awards, USA | Favorite Talk Show Host | |
| 2009 | Daytime Emmy | Daytime Emmy Awards | Outstanding Special Class Special | Walt Disney World Christmas Day Parade (2008) |
| 2009 | Daytime Emmy | Daytime Emmy Awards | Outstanding Talk Show Host | Live with Regis and Kathie Lee (1988) |
| 2009 | OFTA Television Award | Online Film & Television Association | Best Host of a Talk or Service Show | Live with Regis and Kathie Lee (1988) |
| 2008 | Daytime Emmy | Daytime Emmy Awards | Outstanding Special Class Special | Walt Disney World Christmas Day Parade (2007) |
| 2008 | Daytime Emmy | Daytime Emmy Awards | Outstanding Talk Show Host | Live with Regis and Kathie Lee (1988) |
| 2008 | OFTA Television Award | Online Film & Television Association | Best Host of a Talk or Service Show | Live with Regis and Kathie Lee (1988) |
| 2007 | Daytime Emmy | Daytime Emmy Awards | Outstanding Special Class Special | Walt Disney World Christmas Day Parade (2006) |
| 2007 | OFTA Television Award | Online Film & Television Association | Best Host of a Talk or Service Show | Live with Regis and Kathie Lee (1988) |
| 2006 | People's Choice Award | People's Choice Awards, USA | Favorite Daytime Talk Show Host | |
| 2006 | Daytime Emmy | Daytime Emmy Awards | Outstanding Talk Show Host | Live with Regis and Kathie Lee (1988) |
| 2005 | People's Choice Award | People's Choice Awards, USA | Favorite Daytime Talk Show Host | |
| 2005 | Daytime Emmy | Daytime Emmy Awards | Outstanding Special Class Special | Walt Disney World Christmas Day Parade (2004) |
| 2005 | Daytime Emmy | Daytime Emmy Awards | Outstanding Talk Show Host | Live with Regis and Kathie Lee (1988) |
| 2005 | OFTA Television Award | Online Film & Television Association | Best Host of a Talk or Service Show | Live with Regis and Kathie Lee (1988) |
| 2004 | Daytime Emmy | Daytime Emmy Awards | Outstanding Talk Show Host | Live with Regis and Kathie Lee (1988) |
| 2004 | OFTA Television Award | Online Film & Television Association | Best Host of a Talk or Service Show | Live with Regis and Kathie Lee (1988) |
| 2003 | Daytime Emmy | Daytime Emmy Awards | Outstanding Talk Show Host | Live with Regis and Kathie Lee (1988) |
| 2003 | OFTA Television Award | Online Film & Television Association | Best Host of a Talk or Service Show | Live with Regis and Kathie Lee (1988) |
| 2002 | OFTA Television Award | Online Film & Television Association | Best Host of a Talk or Service Show | Live with Regis and Kathie Lee (1988) |
| 2002 | Daytime Emmy | Daytime Emmy Awards | Outstanding Supporting Actress in a Drama Series | All My Children (1970) |
| 2002 | Daytime Emmy | Daytime Emmy Awards | Outstanding Talk Show Host | Live with Regis and Kathie Lee (1988) |
| 2001 | OFTA Television Award | Online Film & Television Association | Best Host of a Talk or Service Show | Live with Regis and Kathie Lee (1988) |
| 2000 | OFTA Television Award | Online Film & Television Association | Best Supporting Actress in a Daytime Serial | All My Children (1970) |
| 1999 | Daytime Emmy | Daytime Emmy Awards | Outstanding Supporting Actress in a Drama Series | All My Children (1970) |
| 1994 | Soap Opera Digest Award | Soap Opera Digest Awards | Outstanding Younger Leading Actress | All My Children (1970) |
| 1993 | Soap Opera Digest Award | Soap Opera Digest Awards | Outstanding Younger Leading Actress | All My Children (1970) |
| 1993 | Soap Opera Digest Award | Soap Opera Digest Awards | Hottest Female Star | All My Children (1970) |
| 1993 | Daytime Emmy | Daytime Emmy Awards | Outstanding Younger Actress in a Drama Series | All My Children (1970) |
Source:
IMDb
,
Wikipedia