• Kimberly Conrad was born in 1962 in Moulton, Alabama, USA and is a model and actress.
• She is expected to benefit from the late Hugh Hefner's estate, with a net worth of $1.5 million.
• She was discovered by modelling agent John Casablancas and was invited to work for Elite Model Management
• She was named the January 1988 Playmate of the Month and won Playmate of the Year in 1989
• She married Hugh Hefner in 1989 and stayed with him for 20 years before divorcing in 2010.
 
Who is Kimberly Conrad?
Kimberly Conrad was born on 6 August 1962, in Moulton, Alabama, USA, and is a model as well as an actress, becoming known for gaining a huge amount of attention in the late 1980s, when she became "Playboy" founder Hugh Hefner's second wife, after she had just become 1989's Playmate of the Year.
The Riches of Kimberly Conrad
How rich is Kimberly Conrad? As of early 2020, sources estimate a net worth that is notionally $1.5 million – 'notionally' because the late Hugh Hefner's estate is still to be divided up, following his death in 2017, of which she is expected to be a beneficiary.
While she did earn significant income as a "Playboy" Playmate, the main reason her wealth increased a lot was due to her ex-husband's wealth, as Hefner had an estimated net worth valued at over $110 million at the time of their divorce. This helped put her in the position she is in today.
Early Life and Career Beginnings
While Kimberley was born in Moulton, Alabama, her family moved and settled in Reno, Nevada when she was four years old. She stayed there for the next eight years, and then the family moved to British Columbia, Canada where she spent most of her teenage years. At the age of 17, she started to gain a lot of attention locally, leading to a few modelling projects.
During this time, she was discovered by modelling agent John Casablancas, who would invite her to work for Elite Model Management. She mainly worked as a part of the fashion industry in Canada and this would eventually lead her to meet local Vancouver photographer Ken Honey, who had done a few projects with "Playboy" in the past. He convinced her to try out for modelling with the prestigious magazine, and she accepted, leading her to international fame during the 1980s.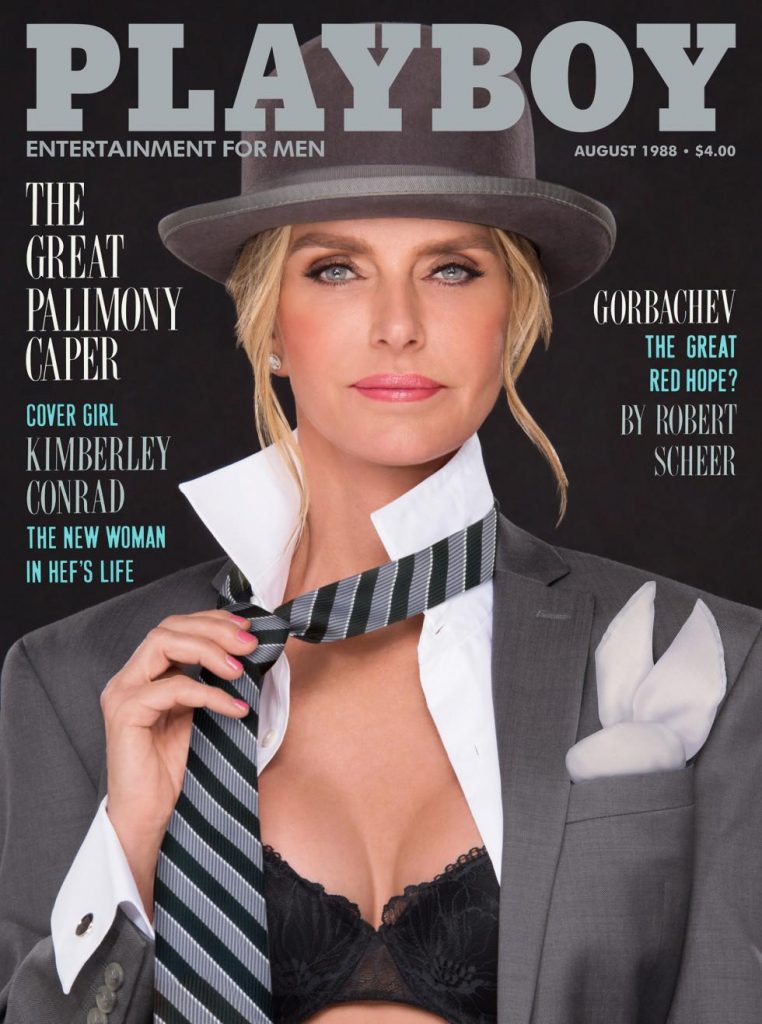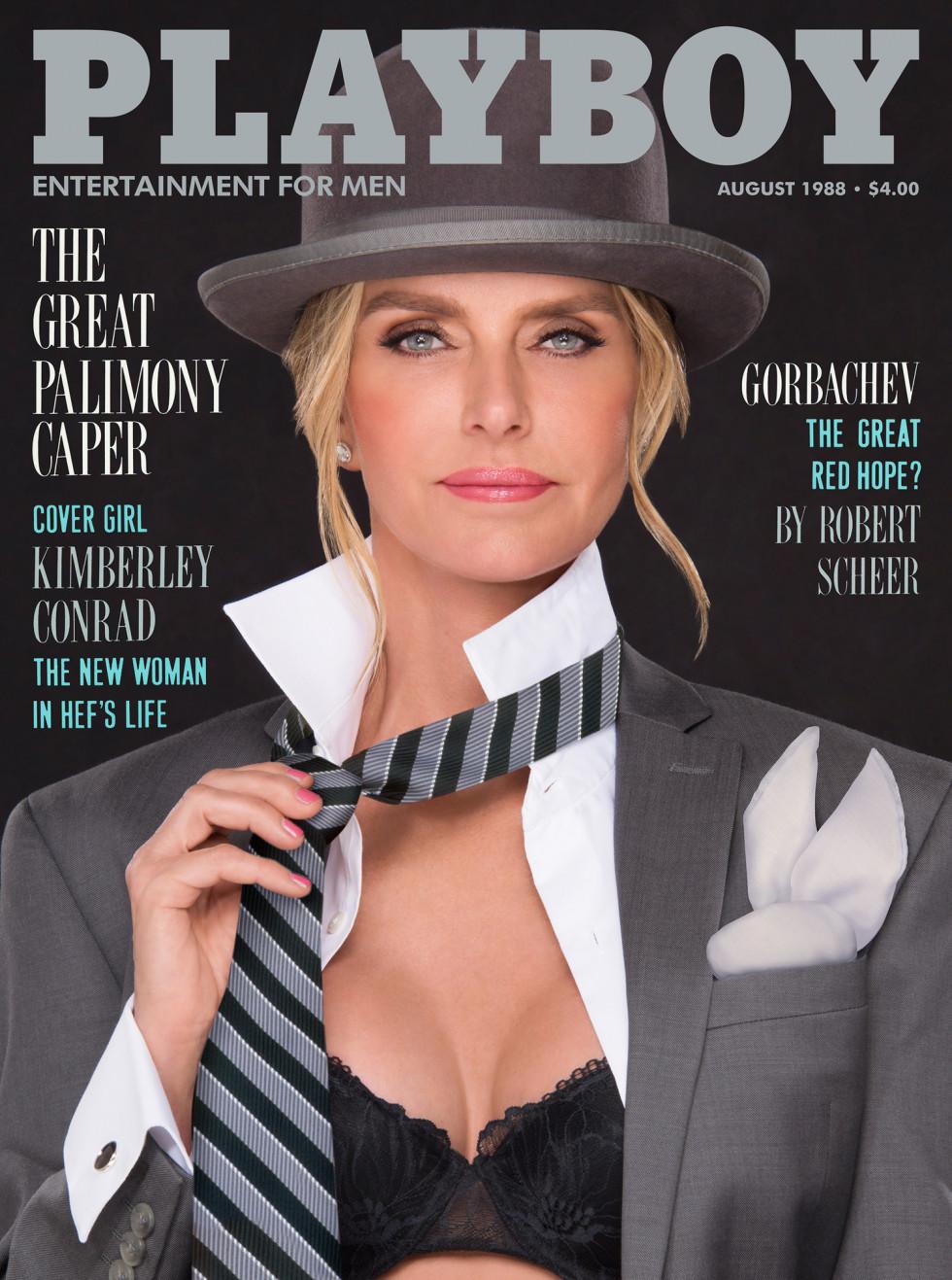 Work with Playboy
"Playboy" is a men's lifestyle and entertainment magazine which was founded in 1953 by Hugh Hefner. The magazine became known for its feature of nude or semi-nude models, also known as Playmates. The magazine is noted for become a key piece during the sexual revolution, and is one of the world's best known brands. From its print beginnings, the publication has since expanded to numerous media, including television and the digital space. They have also done features on numerous popular personalities in various fields, including directors, composers, authors, religious figures, athletes, and many more.
After a few projects with the company, Kimberly was named the January 1988 Playmate of the Month, and so became eligible to compete for one of the most prestigious titles in the company, Playmate of the Year, which she won in 1989. Following her selection, she further gained attention thanks to her marriage to the magazine's founder, Hefner. While she has been largely inactive from modelling since she started a family, she returned to print in 2017, when she duplicated her Playmate of the Year cover alongside previous winners, including Renee Tenison, Cathy St. George, Monique St. Pierre, Lisa Matthews, and Charlotte Kemp.
-Cathy St. George 1982
-Charlotte Kemp 1982
-Lisa Matthews 1991
-Kimberly Conrad Hefner 1988-Renee Tenison 1990
-Monique St. Pierre 1979
-Candace Collins 1979#playboy #cathystgeorge #charlottekemp #lisamatthews #kimberlyconradhefner #reneetenison #moniquestpierre #candacecollins pic.twitter.com/7QTeVk8pAG

— Γιαδεσιμότατος Diaries ?⚪♤ (@RWBDTrashtalker) October 14, 2018
Former Husband – Hugh Hefner
After starting "Playboy" magazine, Hugh remained as the editor-in-chief for many years, and during the early years of the publication, gained a lot of notoriety for showcasing revealing photographs, leading to charges of obscenity. However, the magazine was able to rise out of its initial negative standing, as it started doing features of popular celebrities – its first edition had featured Marilyn Monroe in a nude calendar shoot.
After working many years on just a magazine, Hefner was responsible for the brand's expansion towards other types of businesses.
He established the world network of Playboy Clubs, named after the magazine. He also created his own luxury mansion, where his playmates could share in his wild partying life. This lifestyle often attracted the attention of the media, as he became an advocate of freedom of expression as well as of sexual liberation. He was also a political activist, siding with the Democratic Party. Other advocacies he promoted included the First Amendment Rights, animal rescue, and the restoration of the Hollywood Sign. He passed away at his home in 2017, at the age of 91.
Personal Life
For her personal life, it is known that Kimberley married Hugh in 1989, and their marriage gained international media attention partly because of the age difference of 36 years, as well as his lifestyle. Their marriage was referred to by the comic strip "Doonesbury" as the belated end of the 1970s. They had two children together, one of whom would later become the public face of the magazine Cooper Bradford Hefner, but who later left the company to start his own brand. During their marriage, it was reported that Kimberly was responsible for turning the Playboy Mansion into a more conservative household for their children.
They stayed together for nine years before separating, though remained married for another 11 years. Hefner mentioned that he would've divorced her, but she insisted on staying married for their children. She moved to a house next door to the Playboy Mansion, and when their youngest child turned 18, he filed for divorce stating irreconcilable differences. She tried to file a lawsuit to presumably gain more of Hefner's large net worth, but nothing came of it, with the two finalizing their divorce in 2010. It is not known if she has had any further relationships or remarried after Hefner. Her former husband, on the other hand, married another Playmate – Crystal Harris  – and they stayed together until his passing.