• Kristopher Obaseki, better known as Kristopher London, is a 26-year-old YouTuber with a comedic style.
• He grew up in London with his family and eventually moved to the US to pursue a career in basketball.
• Due to several injuries, his basketball career was cut short and he found his passion for making YouTube videos.
• He has two channels, "JustSayItMmokay" and "LSK", with millions of subscribers.
• He stands at 6ft 10ins (2.08m) with dark brown hair and dark brown eyes.
 
Who is Kristopher London?
Kristopher Obaseki was born on the 3rd April 1993 in London, United Kingdom, and better known by his online alias Kristopher London, is a 26 years old YouTuber and online celebrity. He is primarily noted for his original comedic style; his videos include a variety of comedic content such as reaction videos, challenges, rants, gameplay videos, etc. His online career has been active since 2012.
Kristopher London Bio: Early Life, Family, Education
Kristopher spent the first few years of his life growing up in England's capital with his younger sister Olivia Obaseki. Both of their parents were very tall and avid basketball fans, so young Kristopher followed in their footsteps from a very young age. At age seven, he was taller than most of his peers, and it was at this time that people started suggesting to him that he had a future in basketball. Soon after that, the Obaseki family relocated to the US in order to provide the best possible means for Kristopher to further develop his talents. He attended Manvel High School in Texas, and after matriculation he won the sports scholarship he needed and started playing basketball for Oral Roberts University Division I team.
End of Basketball Career
During his basketball days, Kristopher showcased a perfect blend of natural talent, physical predisposition and determination which attracted the attention of basketball scouts. Thus he was predicted a bright future in the world of basketball. Unfortunately, his career was cut short by a streak of serious injuries. Oral Roberts University released him due to chronic heart issues, then he was in a severe car accident, subsequently had three concussions and broke his hand two times. He missed almost his entire senior year campaign due to injuries.
After several months of therapy, Kristopher went back to his family in England where he asked for second opinions from doctors in the UK. He was cleared and ready to come back in the US to continue his basketball career. However, injuries struck him once again, this time it was a torn ligament in his foot. Multiple surgeries and being away from his family and childhood friends finally caught up with him, and he started losing weight and even became depressed. It was at this time when Kristopher realized that he no longer wanted to play basketball. and started considering other career paths he could pursue.
Start on YouTube
When he was feeling lonely, Kristopher would spend some time watching videos on YouTube – his favorite YouTuber was Timothy DeLaGhetto. London credits Timothy for inspiring him to make his own YouTube videos which would eventually change his life and cure him of his depression. He realized that, since he was bed-ridden due to his injuries, he could at least film himself and post that on YouTube. The first two videos he posted went viral, and that motivated him to make more of them.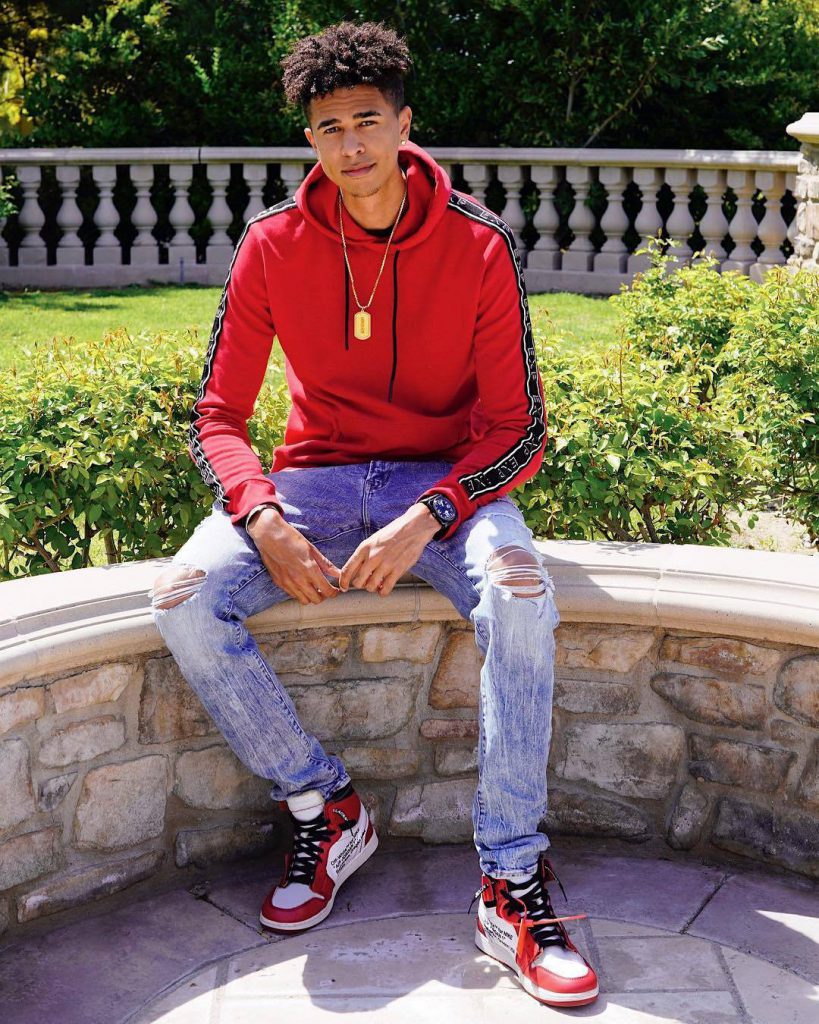 However, after talking to his parents, he decided to give basketball another chance, and for several months managed to both be a prolific YouTuber as well as a Division II basketball player. Unfortunately, he suffered another concussion, and after his coach realized how injury-prone Kristopher was, he decided it was best for his health to take away his scholarship and urged him to give up on his basketball career entirely. After the initial shock, Kristopher actually felt relief, and decided to fully commit himself to making YouTube videos, and inspiring other people in addition to making them laugh.
"JustSayItMmokay" and Other Channels
Kristopher uploaded his first video in 2012 on a channel he named "JustSayItMmokay" – the name was inspired by a catchphrase he and his friend used during high school; they had a teacher who would say "mmokay" every time he would dismiss them, and they found it extremely funny. In addition, Kristopher created his online alias – Kristopher London, as his friends in the US started calling him London because he was born in the UK capital. By 2014, Kristopher had hit the 100,000 subscriber mark, and his online recognition rose even more. He decided to launch his second channel on YouTube called "LSK", on which he focuses more on gaming, especially basketball games. Thanks to his popularity and original content, Kristopher was able to secure several sponsorships, and transform his YouTube videos into a stable source of income. However, he still plans on finishing his education, so that he has a plan B in case his YouTube career starts to go downhill.
Personal Life
When it comes to his personal life, Kristopher is currently dating Bri Martinez, who is a fellow YouTuber, model and activist. The couple currently resides in Los Angeles.
Net Worth
Even though he was faced with a series of injuries which forced him to quit his basketball career, Kristopher London was able to bounce back and find his passion in making YouTube videos. This became his main source of income, and as of mid-2019 his net worth is estimated to be around $900,000 according to authoritative sources.
Social Media
Kristopher's main channel currently has more than 1.8 million subscribers, while his "LSK" channel has garnered more than a million. In addition, Kristopher is active on Instagram where his account is followed by 480,000. He also has a profile on Twitter with nearly 272,000 fans.
Damn y'all really been showing love on my new videos lately… THANK YOU ???

Dropping gift cards on my IG story later today ?? pic.twitter.com/TpGdtZKmxe

— Kristopher London 2HYPE (@IamKrisLondon) July 16, 2019
Appearance and Physical Characteristics
Regarding his appearance, Kristopher has a toned and muscular physique thanks to the fact that he spent a lot of his time during high school and college in the gym and on the basketball court. He is 6ft 10ins (2.08m) tall. He has dark brown hair and dark brown eyes.
Source:
IMDb
,
Wikipedia