• Bugatti Beez is an American social media personality and YouTube star, with over a million followers
• He was born Avery Chandler on the 22nd June 1993, in East Chicago, Indiana
• He was encouraged to create his YouTube channel by his late friend, Freddy E.
• He has released remixes and compositions, and has over 57,000 subscribers on his new YouTube channel
• He has expanded his fame to other social media networks such as Twitter, Instagram and Facebook.

Known for movies
Short Info
| | |
| --- | --- |
| Net Worth | $18 million dollars |
| Date Of Birth | April 13, 1976, January 28, 1981 |
| Spouse | Petra Volakova |
| Mark | Elven looks |
| Fact | Melissa Joan Hart wanted him to play the male lead in Drive Me Crazy (1999) because she thought it would take some of the pressure off her in her first leading role. However, she was told that he looked too young next to her, and the role went to Adrian Grenier. |
| Payments | Earned $250,000 from Try Seventeen (2002) |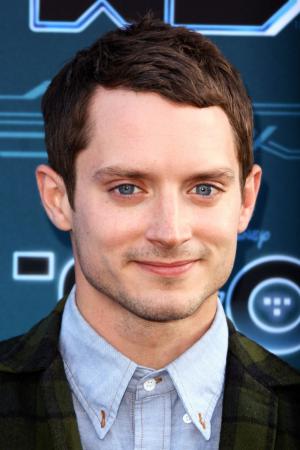 Who is Bugatti Beez?
Bugatti Beez is an American social media personality and YouTube star, best known for his videos on his YouTube and Vine channels on which he has more than a million followers.
So, do you want to find out more about the life and work of Bugatti Beez, from his early childhood to date, including his personal life? If yes, then stay with us for the length of the article as we bring you closer to the American YouTube star.
Bugatti Beez Wiki Bio, age, height
Born Avery Chandler on the 22nd June 1993, in East Chicago, Indiana, USA, Bugatti Beez is a rather mysterious person when it comes to family life as we don't have information about his parents or any siblings. Also, we don't know a thing about his education, as Beez is successfully managing to keep these private details for himself. Bugatti stands at 6ft 8in, which is equal to 1.85m.
Career Beginnings
After being encouraged by his late friend, Freddy E., Bugatti Beez created his YouTube channel called "Beez" in 2011, and thanks to the success of his first videos such as "Simpin", "A Christmas Carol", and "Wife vs Hoe", Beez got the recognition he needed, and so continued on posting interesting and apparently hilarious videos, such as "What women want in a relationship", "Twerking rules", and "5 types of cheaters" while he also posted challenge-based videos including "Kylie Jenner lip challenge" and "Ice bucket challenge".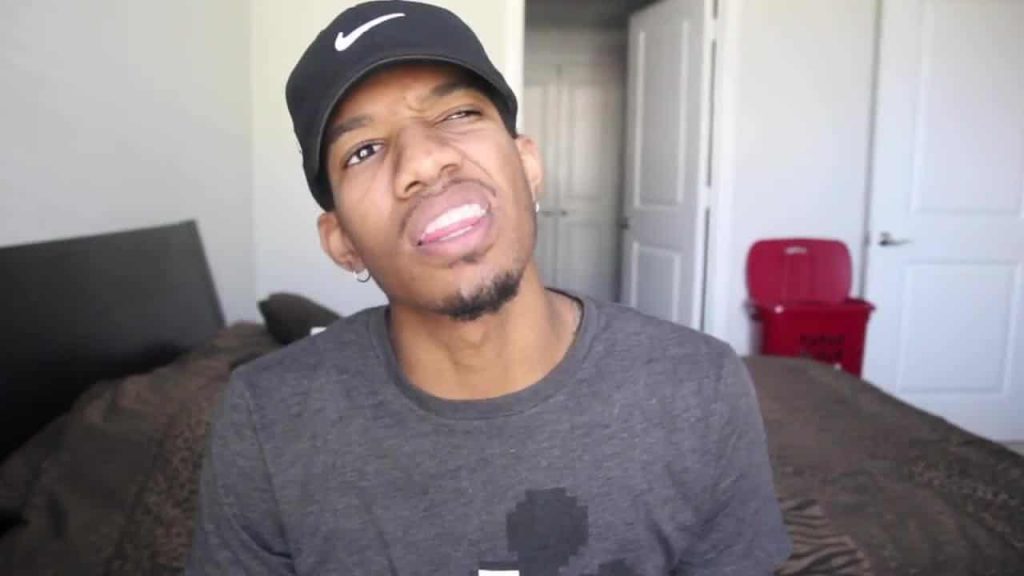 Bugatti didn't want to stop at YouTube, so created Snapchat and Vine accounts, on which he shared amusing stories as well. The number of his followers began to grow dramatically, and he became more popular not only among his followers but also among other people who hadn't heard about him.
Rise to Prominence
He surpassed a million subscribers on YouTube in November 2015, while midway through 2016, Beez had more than 1.1 million subscribers on his site. He created some compositions as well, such as "Donuts in a Lambo", "What you want", and "No Wifi". Beez also produced remixes, including "Drake – Free Smoke" and "Rae Sremmurd – No Flex Zone", then started posting his songs on YouNow, and promoting his apparel brand on social networking platforms.
What happened to Bugatti Beez?
Fans noticed that Bugatti Beez's didn't post anything on his YouTube Channel for months, and started asking questions about the Internet star. Some even said that he was dead, but we can assure you that is not the case. Actually, Beez doesn't use his old YouTube channel anymore, and has a new one called The BEEZ Family. It has over 57,000 subscribers and more than 145 posts, so now you know where to find and follow your favorite YouTuber. In fact, his latest video was published in late May 2019, which means that he is safe and sound and ready to continue with his regular work.
Bugatti Beez Net Worth
Since launching his career, Bugatti has created over 400 YouTube videos, all of which have contributed to his wealth. So, have you ever wondered how rich Bugatti Beez is, as of mid-2019? According to authoritative sources, it has been estimated that Beez's net worth is close to $500,000. Undoubtedly, his wealth will become higher in the upcoming years, assuming that he successfully continues his career.
Is Bugatti Beez Gay?
Just like information about his early life, family, and education, details about Bugatti Beez's love life are unknown. We don't know if he is single or in a relationship and we also cannot say whether he is gay or straight, but as soon we find out these details, you can be sure we will deliver it to you.
Internet Fame
Although YouTube has made him famous, he has since expanded to other social media networks such as Instagram and Twitter. His official Instagram page has over 180,000 followers, with whom he has shared some pictures from his personal life, while also about his newest career endeavors. Bugatti Beez is also quite popular on Twitter, on which he has almost 60,000 followers, and has used his popularity to promote his career, such as his newest YouTube video, among other posts. You can find Beez on Facebook too, on which he has just over 20,000 followers, however, he hasn't been active on this social media network since 2017.
her ? stank bad!: story time
https://t.co/QtVeHooTsz pic.twitter.com/VtCs1DaxFu

— BEEZ (@bgttibz) June 12, 2019
So, if you aren't already a fan of this prominent YouTuber, then this is a perfect opportunity for you to become one, just skip over to her official pages, and see what he is up to next, both personally and professionally.
General Info
| | |
| --- | --- |
| Full Name | Patrik Eliáš |
| Net Worth | $18 million dollars |
| Salary | 5.5 million USD |
| Date Of Birth | April 13, 1976, January 28, 1981 |
| Height | 1.85 m, 1.68 m |
| Weight | 88 kg |
| Profession | Film producer, Voice Actor |
| Nationality | Czech, American |
Family
| | |
| --- | --- |
| Spouse | Petra Volakova |
| Parents | Debra Krause, Warren Wood |
| Siblings | Hannah Wood, Zack Wood |
Accomplishments
| | |
| --- | --- |
| Awards | NHL Plus-Minus Award, Screen Actors Guild Award for Outstanding Performance by a Cast in a Motion Picture, Critics' Choice Movie Award for Best Acting Ensemble, MTV Movie Award for Best On-Screen Duo, Young Hollywood Award for Hottest Coolest Young Veteran - Male, British Independent Film Award for ... |
| Nominations | Calder Memorial Trophy, MTV Movie Award for Best Male Performance, Teen Choice Award for Choice Movie Villain, Teen Choice Award for Choice Movie Actor: Drama, Kids' Choice Award for Favorite Male Buttkicker, Satellite Award for Best Actor - Television Series Musical or Comedy, Daytime Emmy Award fo... |
| Movies | The Lord of the Rings: The Fellowship of the Ring, Cooties, The Hobbit: An Unexpected Journey, Back to the Future Part II, The Lord of the Rings: The Two Towers, Maniac, The Last Witch Hunter, The Lord of the Rings: The Return of the King, Eternal Sunshine of the Spotless Mind, Sin City, The Good So... |
| TV Shows | Dirk Gently's Holistic Detective Agency, Wilfred, American Dad!, Red vs. Blue, King of the Hill, Frasier, Tron: Uprising, Robot Chicken, Homicide: Life on the Street, Peter Panzerfaust, Adventures from the Book of Virtues, Funny or Die Presents, Glenn Martin, DDS, Freak Show, Filmland |
Social profile links
Marks
| # | Marks / Signs |
| --- | --- |
| 1 | Large blue eyes |
| 2 | Elven looks |
| 3 | Short stature |
Salary
Quotes
| # | Quote |
| --- | --- |
| 1 | [on recently being involved in a lot of genre films as either a producer, actor or both and explaining why that is] - Some of that is aligned with my own autonomy and growth as a human being. I was 16 when I did The Faculty (1998). So I would say the last five or six years of my life feel like a galvanization of my own identity, the things I'm interested in. I've always watched horror movies. For a while, the horror genre in the U.S. - at least, from The Faculty (1998) on - was really a much-maligned genre. It was in dire straights. It came at the end of the Kevin Williamson explosion, when everyone was trying to make a lot of these teen horror films. It carried on for years after that to middling-to-poor results. Then it was fraught with not-great examples of the genre, with the occasional good film. I barely wanted to do The Faculty. The only reason I wanted to do it was because [Robert] Rodriguez was doing it and I knew he'd do something interesting. But that was really coming at the tail-end of that horror film scene. Going into my twenties, I hadn't come across any good horror films. I feel a bit like I'm on the inside looking out now. [2015] |
| 2 | [on his horror/genre production company SpectreVision] - ... I've been a fan of the genre for a long time. I met my producing partners through another project that we were producing together that was not in the horror genre but we became friends and quickly realized that we shared a mutual love and appreciation for horror. A lot of the best films in the last 20 years have come from Europe and other parts of the world. And we were really inspired by those movies as well as films from the '70s and early '80s when it felt like people were taking the genre seriously. I love movies where you can have great storytelling and a great script with a really wonderful cast and yet still tell a compelling, horrific story. Those are the kind of movies that we're inspired by and the kind of movies that we want to make. |
| 3 | [on The Faculty (1998)] It was great. That movie was coming at what was the tail end of that Scream-inspired revisit to teenage horror films. Kevin Williamson started a great thing and a bad thing at the same time. That always happens when something really great comes out - there are a million imitators. The Faculty (1998) came in right at the end and I remember getting the script and being aware of that and a little bit wary of jumping into what was such a popular genre and not one I personally loved beyond the ones that established it. But Rodriguez was attached, which I found very exciting because I knew he would do something really interesting with the film. The way it was cast was really smart and there's some great little homages in there. It was a blast. It was a great time. It was an awesome summer in Austin, Texas, making an alien horror movie! |
| 4 | [hearing that Sean Astin wanted to correct rumors that his character Sam Gamgee had a homosexual love for Frodo] Yeah, we've never had that perspective on the relationship, but there is a real bond and a real closeness. Which was easy for Sean and I because we became so close making the film. So it's a natural thing to display and to show and I think it comes across without any real effort ... Frodo really starts to fail physically and emotionally and mentally, so Sam is there to kind of pick up the pieces and show his affection for Frodo and really almost carry him to the end. So that relationship is really important in this film, particularly. ... I think it's really refreshing and nice. I'm really close with my friends and affectionate, and I don't think that there is anything suspicious about that, necessarily. So it's good to show it and have it be an unisexual thing, definitely. |
| 5 | I don't think I can relate to stage fright because I think stage fright is a very specific level of fear that's pretty debilitating. But I can relate to the lack of confidence. It's a pretty human thing. The hardest thing for me [in Grand Piano (2013)] was really the playing. So much of my job was technical. |
| 6 | [on Harvey (1950)] There's an aspect of an imaginary character and relationship there that I find really interesting and love in that film. There's definitely an element of that (in 'Wilfred'). It also helps that the dog smokes pot. |
| 7 | I really do love making movies and being a part of other people's vision. But Simian [his record label] is coming out of a direct need to do something on my own, to build something from the ground up that has nothing to do with the career that I've established for myself. To face something in your life where you're not being handed responsibility, you're creating it -- I think that's really important. |
| 8 | Iggy read and approved the script, so we're going to start shooting this year. It's totally awesome. It scares the shit out of me, because I love him. And it's terrifying to play someone so iconic. I would never want to be the one to screw with people's perception of who he was. But that's also why I want to do it. I am genuinely a huge fan, so at least it's in the hands of someone who cares. (On the Iggy Pop biopic "The Passenger", in which Woods will play Iggy Pop, himself). |
| 9 | I don't know that I necessarily feel more comfortable in the context of smaller films, but I tend to feel more comfortable more often than not with the material of smaller films. |
| 10 | My philosophy has always been to try to put myself into roles and films that are different. That intensified after 'Lord of the Rings' because it was so massive, but it's something I've always believed in -- wanting to change people's perceptions and challenge myself as an actor. |
| 11 | [on New Zealand:] I will go back ... I think Bill [Billy Boyd] and Dom [Dominic Monaghan)]and I are thinking of buying a house together. We don't want to lose our connection with New Zealand - I love the country and I love Wellington and I want to go back. I would love to have a place to live there if I do go back for any period of time. It would just be a time share. It makes the most sense for us to go in on a place, 'cause then we can get a great place. We could be there together and have holidays there, or if I wanted to go there and live there for a little while I could. It just kind of makes sense. Then we could rent it out when we aren't there. That's the idea, anyway. (On hearing this, Billy Boyd said, "Elijah said that, huh? He put a curse on it.") [December 12, 2003] |
| 12 | [on filming the scene in The Lord of the Rings: The Return of the King (2003) in which "Sam" tries to make "Frodo" recall the Shire:] "That day was very difficult and it was a long day. I remember Peter [Peter Jackson] actually crying on set after a few takes. It was a real defining moment for Sean [Sean Astin] and I, not only in this film, but in our acting" [December 14, 2003]. |
| 13 | [after the last press junket for LOTR in New York:] There's a real sense of completion now, because we can look at the entirety of the trilogy and say we've done it, our work is finished. That's a great feeling. And I think that, as it comes to a close, we look to the relationships forged in New Zealand and throughout the experience, and they will carry on. The fellowship will carry on. And that gives us great hope. Our lives will interweave forever. [December 18, 2003] |
| 14 | [on concluding filming of LOTR:] Frodo will look more haggard, but not as bad as Gollum. There is a massive transformation, but the journey should have a physical effect on him, which makes sense as I look a lot older than when I started filming. I was 18 then, and it's appropriate that he looks older, too. And if I've done my job right, then you should empathize with him. When it came to the end, I was very emotional. I was heaving, I couldn't breathe, and the last bits of the movie really wrecked me. They gave each actor his own farewell, when we were back there earlier this year. You'd go on to a sound stage and Peter [director Peter Jackson] would make a speech about each actor and then bring in their sword and a clapperboard. It was completely overwhelming. When it came time for me to give a speech, I was so gone I just couldn't do it. I now have the ears, the feet, the sword, the Ring, and one of the maps of Middle-Earth. The whole thing has had a massive impact on us. I think Bill [Billy Boyd] and Dom [Dominic Monaghan] and I are thinking about buying a house here [in New Zealand], because we don't want to lose our connection with the country. It makes most sense to go in on a place because we could use it like a timeshare and then holiday at different times or together. But we're so lazy and completely hopeless at doing things, so it remains to be seen if it'll ever happen. [December 11, 2003] |
| 15 | I think being different, being against the grain of society, is the greatest thing in the world. |
| 16 | If I wasn't an actor, I'd be a secret agent. |
| 17 | [on worrying about the high expectations of Lord of the Rings fans when he was cast as Frodo:] "I definitely felt the pressure. I wanted to live up to all of the expectations. But when I got into costume and worked with the others, I just didn't think about it anymore." |
| 18 | [on celebrity:] "I won't change and my perspective won't change. I want to continue my life the way I live it, and I'm not going to let anything stop me from doing that. It isn't all about acting. There's a lot more to life than Hollywood." |
Facts
| # | Fact |
| --- | --- |
| 1 | Since the film Green Street (2005) he became a full supporter of Milliwall Football Club. |
| 2 | Tested for the lead role of William Miller in Almost Famous (2000). |
| 3 | Was considered for the role of Colin Craven in The Secret Garden (1993). |
| 4 | Was considered for the role of Justin Cobb in Thumbsucker (2005), but was deemed too old for the role. |
| 5 | Was the first choice for the lead role in Eragon (2006). |
| 6 | Was considered for the lead role in Ri¢hie Ri¢h (1994). |
| 7 | Beat out 150 actors, including Jake Gyllenhaal, for the coveted role of Frodo Baggins in Peter Jackson's The Lord of the Rings trilogy. |
| 8 | His record label Simian Records released its first album, New Magnetic Wonder by The Apples in Stereo [February 2007] |
| 9 | Bought a house in Venice, California. Says he hopes to launch his record label by the end of the year. [2005] |
| 10 | Day Zero (2007) is completed and is going to be released on January 18th, 2008. [October 2007] |
| 11 | Filming Everything Is Illuminated (2005) in Prague. [June 2004] |
| 12 | Reshooting scenes for The Lord of the Rings: The Return of the King (2003). [June 2003] |
| 13 | Finished filming The Oxford Murders (2008). [March 2007] |
| 14 | New York apartment with his sister Hannah Wood. [December 2003] |
| 15 | On the 4 September 2013 episode of The Late Late Show with Craig Ferguson (2005), Wood said that he was five years old when he watched his first horror movie -- Truth or Dare?: A Critical Madness (1986), which was a then-newly released, straight-to-video release. He said that it was what made him fall in love with horror films, that it remains one his all-time favorite horror movies, and that he has introduced it to several of his friends over the years. |
| 16 | In 2013 he purchased a house in the south Austin, TX neighborhood of Bouldin Creek. |
| 17 | First person to ever cross Southern Africa's Victoria Falls by rope. |
| 18 | He is of English, German, Austrian, and Danish descent. |
| 19 | Lives in Venice Beach, California. |
| 20 | Real-life fan of "West Ham United", the team he played a fan of in Green Street Hooligans (2005) (aka Green Street Hooligans). Other fans include Danny Dyer, Ray Winstone and Matt Damon. |
| 21 | Was ranked #2 on Entertainment Weekly's '30 Under 30' the actors list. (2008). |
| 22 | His family owned a deli which they sold so they could move to California. |
| 23 | Godzilla (1998) is his least favorite movie. |
| 24 | Was ranked #16 in E's 50 cutest child stars all grown up (2005). |
| 25 | Roger Ebert called him "The most talented actor in his age group in Hollywood history.". |
| 26 | Was number 75 on vh1's "100 Greatest Kid Stars." |
| 27 | His favorite actors are Emma Thompson and Tim Roth. |
| 28 | In 2005, he started his own record label, Simian Records. |
| 29 | Frequently attends the popular annual gaming convention known as E3 (Electronic Entertainment Exposition) which takes places in Los Angeles at the convention center. The week long event features all of the soon-to-be-released games and gaming systems and is open to those working in the gaming industry. |
| 30 | Received an injury under his eyebrow during the filming of Green Street Hooligans (2005) (aka "The Yank), leaving a visible scar. |
| 31 | Served as the Bacchus of the 2004 Mardi Gras Parade, and returned the following two years. |
| 32 | Each of the nine Fellowship members got the same tattoo: the number nine written in Elvish. Elijah's is on his pelvic bone on the right side. |
| 33 | His uncle is Turk E. Krause from the band 'Molly Nova and the Hawk'. |
| 34 | His favorite movie is Harvey (1950). |
| 35 | Loves The Hives. |
| 36 | In the original book "The Lord of the Rings," Frodo is 50 years old when he leaves Bag End, which makes him the oldest of the four lead hobbits. Wood is actually the youngest of the four actors. |
| 37 | Dressed up and rode on a float as the god of wine and mirth to head the Bacchus 2004 parade in New Orleans, Louisiana, for Mardi Gras in February, 2004. |
| 38 | Suffered acute appendicitis and was briefly hospitalized [August 2003] |
| 39 | Studies singing professionally. |
| 40 | Is the first member of the official "Lord of the Rings" fanclub. |
| 41 | Considers Frodo Baggins to be his best role. |
| 42 | Two of his favorite books are "The Hobbit" and "The Hunchback of Notre Dame." |
| 43 | Admits to owning thousands of CDs in many musical genres, because he loves music so much. |
| 44 | He became a child model when his mother wanted him to burn off excessive energy. |
| 45 | As of December 2003, Elijah lived in a New York apartment with his sister Hannah Wood. However, within a few months he moved back into his mother's guest house in Santa Monica, California, where he lived previously, stating he couldn't justify the rent on the apartment since he spent so little time there. He has since moved into his own home in Venice Beach, California. |
| 46 | Plays piano. |
| 47 | Owns one of two prop rings used in "Lord of the Rings." The other went to Andy Serkis, who played Gollum. |
| 48 | He heard about the Lord of the Rings trilogy while filming The Faculty (1998). Immediately, he sensed that this was the chance of a lifetime. Director George Huang, a personal friend of Wood's, filmed his audition tape for the Lord of the Rings Trilogy. He shot the scene from different angles which were cut together for the video. They sent the video off to New Zealand for director Peter Jackson and a few months later, he got the part. |
| 49 | He was the first recipient of the NATO/ShoWest Young Star of the Year Award. |
| 50 | Presented at Academy Awards in place of Macaulay Culkin. |
| 51 | Elijah has an older brother, Zack Wood (b. 1974), who works in video games, and a younger sister, Hannah Wood (born 7th October 1983). |
| 52 | Parents' names are Warren and Debbie Wood. |
| 53 | Melissa Joan Hart wanted him to play the male lead in Drive Me Crazy (1999) because she thought it would take some of the pressure off her in her first leading role. However, she was told that he looked too young next to her, and the role went to Adrian Grenier. |
Pictures
Movies
Actor
| Title | Year | Status | Character |
| --- | --- | --- | --- |
| I Don't Feel at Home in This World Anymore | 2017 | | Tony |
| Dirk Gently's Holistic Detective Agency | 2016 | TV Series | Todd Brotzman Todd |
| The Trust | 2016 | | Waters |
| The Last Witch Hunter | 2015 | | Dolan 37th |
| Henry | 2015/I | Short | Narrated by |
| Over the Garden Wall | 2014 | TV Mini-Series | Wirt / Additional Voices |
| Wilfred | 2011-2014 | TV Series | Ryan Newman |
| Set Fire to the Stars | 2014 | | John M. Brinnin |
| Open Windows | 2014 | | Nick Chambers |
| Broken Age | 2014 | Video Game | Shay (voice) |
| Cooties | 2014 | | Clint |
| This Must Be the Only Fantasy | 2013 | Short | |
| Tome of the Unknown | 2013 | Short | Wirt (voice) |
| Setup, Punch | 2013 | Short | Reuben Stein |
| Grand Piano | 2013 | | Tom Selznick |
| Kaze tachinu | 2013 | | Sone (English version, voice) |
| Pawn Shop Chronicles | 2013 | | Johnny Shaw |
| Peter Panzerfaust | 2013 | TV Series | Peter |
| TRON: Uprising | 2012-2013 | TV Series | Beck |
| The Narrative of Victor Karloch | 2012 | Short | William Merriwether (voice) |
| The Hobbit: An Unexpected Journey | 2012 | | Frodo |
| Red vs. Blue: Season 10 | 2012 | Video | Sigma (voice) |
| The Ballad of Danko Jones | 2012 | Short | Mouse |
| Maniac | 2012 | | Frank |
| Revenge for Jolly! | 2012 | | Thomas |
| Treasure Island | 2012 | TV Movie | Ben Gunn |
| Celeste & Jesse Forever | 2012 | | Scott |
| The Death and Return of Superman | 2011 | Short | Cyborg Superman Hank Henshaw |
| Happy Feet Two | 2011 | | Mumble (voice) |
| Robot Chicken | 2006-2011 | TV Series | Frodo Baggins Frankenberry Scarecrow ... |
| Beastie Boys: Make Some Noise | 2011 | Video short | Ad-Rock |
| I Think Bad Thoughts | 2011 | Short | Mouse |
| Boobie | 2011 | Short | James |
| Funny or Die Presents... | 2011 | TV Series | James (segment "Boobie") |
| Fight for Your Right Revisited | 2011 | Short | Ad-Rock (B-Boys 1) |
| Glenn Martin DDS | 2010 | TV Series | Chester Chislehurst |
| WWII in HD: The Air War | 2010 | TV Movie documentary | Andy Rooney (voice) |
| Full of Regret | 2010 | Short | Mouse |
| Family Guy | 2010 | TV Series | Elijah Wood |
| God of War III | 2010 | Video Game | Kratos' Brother (voice, uncredited) |
| The Romantics | 2010 | | Chip Hayes |
| Beyond All Boundaries | 2009 | Short | Corp. Wilfred Hanson Capt. John C. Chapin (voice) |
| Saturday Night Live | 2009 | TV Series | Elijah Wood (segment "On the Ground") |
| 9 | 2009/I | | #9 (voice) |
| The Legend of Spyro: Dawn of the Dragon | 2008 | Video Game | Spyro (voice) |
| The Oxford Murders | 2008 | | Martin |
| The Legend of Spyro: The Eternal Night | 2007 | Video Game | Spyro (voice) |
| Day Zero | 2007 | | Feller |
| The Lord of the Rings: The Battle for Middle-earth II - The Rise of the Witch-king | 2006 | Video Game | Frodo Baggins (voice) |
| American Dad! | 2006 | TV Series | Ethan |
| Happy Feet | 2006 | | Mumble (voice) |
| Happy Feet | 2006 | Video Game | Mumble (voice) |
| Freak Show | 2006 | TV Series | Freak Mart Squirrel |
| The Legend of Spyro: A New Beginning | 2006 | Video Game | Spyro (voice) |
| Bobby | 2006 | | William |
| Paris, je t'aime | 2006 | | Le garçon (segment "Quartier de la Madeleine") |
| Everything Is Illuminated | 2005 | | Jonathan Safran Foer |
| I'm Still Here: Real Diaries of Young People Who Lived During the Holocaust | 2005 | TV Movie documentary | Klaus Langer / Dawid Rubinowicz (voice) |
| Sin City | 2005 | | Kevin |
| Green Street Hooligans | 2005 | | Matt Buckner |
| The Lord of the Rings: The Battle for Middle-Earth | 2004 | Video Game | Frodo Baggins (voice) |
| King of the Hill | 2004 | TV Series | Jason |
| Eternal Sunshine of the Spotless Mind | 2004 | | Patrick |
| The Lord of the Rings: The Return of the King | 2003 | | Frodo |
| The Lord of the Rings: The Return of the King | 2003 | Video Game | Frodo Baggins (voice) |
| Spy Kids 3: Game Over | 2003 | | The Guy |
| Storyline Online | 2003 | TV Series | |
| The Lord of the Rings: The Two Towers | 2002 | | Frodo |
| The Lord of the Rings: The Two Towers | 2002 | Video Game | Frodo Baggins (voice) |
| Franklin | 2002 | TV Series | Coyote |
| Try Seventeen | 2002 | | Jones |
| The Adventures of Tom Thumb & Thumbelina | 2002 | Video | Tom Thumb (voice) |
| Ash Wednesday | 2002 | | Sean Sullivan |
| The Lord of the Rings: The Fellowship of the Ring | 2001 | | Frodo |
| Chain of Fools | 2000 | | Mikey |
| Black & White | 1999/I | | Wren |
| The Bumblebee Flies Anyway | 1999 | | Barney Snow |
| The Faculty | 1998 | | Casey Connor |
| Deep Impact | 1998 | | Leo Biederman |
| The Wonderful World of Disney | 1997 | TV Series | The Artful Dodger |
| The Ice Storm | 1997 | | Mikey Carver |
| Homicide: Life on the Street | 1996 | TV Series | McPhee Broadman |
| Adventures from the Book of Virtues | 1996 | TV Series | Icarus |
| Flipper | 1996 | | Sandy Ricks |
| The War | 1994 | | Stu Simmons |
| North | 1994 | | North |
| Frasier | 1994 | TV Series | Ethan |
| The Good Son | 1993 | | Mark Evans |
| The Adventures of Huck Finn | 1993 | | Huck Finn |
| The Witness | 1993 | TV Short | Little Boy |
| Forever Young | 1992 | | Nat Cooper |
| Day-O | 1992 | TV Movie | Dayo |
| Radio Flyer | 1992 | | Mike |
| Paradise | 1991 | | Willard Young |
| Avalon | 1990 | | Michael Kaye |
| Child in the Night | 1990 | TV Movie | Luke |
| Internal Affairs | 1990 | | Sean Stretch |
| Back to the Future Part II | 1989 | | Video Game Boy |
Producer
| Title | Year | Status | Character |
| --- | --- | --- | --- |
| Mandy | 2018 | producer pre-production | |
| Transference | 2018 | Video Game producer pre-production | |
| It Was Cruel | | producer announced | |
| The Man with Kaleidoscope Eyes | | producer pre-production | |
| Bitch | 2017/I | producer | |
| The Greasy Strangler | 2016 | producer | |
| Made in Japan | 2015 | Documentary executive producer | |
| The Boy | 2015/I | producer | |
| Set Fire to the Stars | 2014 | co-producer | |
| Open Windows | 2014 | executive producer | |
| A Girl Walks Home Alone at Night | 2014 | executive producer | |
| Cooties | 2014 | producer | |
| LFO | 2013 | executive producer | |
| Toad Road | 2012 | executive producer | |
Soundtrack
| Title | Year | Status | Character |
| --- | --- | --- | --- |
| Happy Feet Two | 2011 | performer: "Dance and Shout Shake Your Body down to the Ground" | |
| The Lord of the Rings: The Fellowship of the Ring | 2001 | performer: "To The Bottle I Go" - uncredited | |
| North | 1994 | performer: "IF I WERE A RICH MAN" | |
| Forever Young | 1992 | performer: "You Are My Sunshine" | |
Assistant Director
| Title | Year | Status | Character |
| --- | --- | --- | --- |
| The Long and Short of It | 2003 | Short first assistant director | |
Miscellaneous
| Title | Year | Status | Character |
| --- | --- | --- | --- |
| The Boy | 2015/I | partner: Spectrevision | |
Thanks
| Title | Year | Status | Character |
| --- | --- | --- | --- |
| El incidente | 2014 | special thanks | |
| McCanick | 2013 | special thanks | |
| God of War III | 2010 | Video Game special thanks: English voice over | |
| Operation Filmmaker | 2007 | Documentary thanks | |
Self
| Title | Year | Status | Character |
| --- | --- | --- | --- |
| Late Night with Jimmy Fallon | 2009-2013 | TV Series | Himself - Guest |
| Watch What Happens: Live | 2013 | TV Series | Himself - Guest |
| The Nerdist | 2013 | TV Series | Himself |
| Evening Urgant | 2013 | TV Series | Himself |
| The Hollywood Fast Lane | 2013 | TV Series | Himself - Interviewee |
| Vivir de cine | 2012 | TV Series | Himself |
| Janela Indiscreta | 2012 | TV Series | Himself |
| 7 Minutes in Heaven | 2012 | TV Series short | Himself (2012) |
| CBS News Sunday Morning | 2012 | TV Series | Himself - Guest |
| Comic Con 2012 Live | 2012 | TV Special | Himself |
| All in for the 99% | 2012 | Short | Himself |
| A Band Called Death | 2012 | Documentary | Himself - founder of Simian Records |
| Beyond the Marquee | 2012 | TV Series | Himself - Guest |
| Jason Alexander Joins the 99% | 2012 | Short | Himself |
| HGTV Dream Home 2012 | 2012 | TV Special | Himself (uncredited) |
| The Graham Norton Show | 2007-2011 | TV Series | Himself - Guest |
| 1st Look | 2011 | TV Series | Himself - Interviewee |
| Instant Movie Review | 2011 | TV Series | Himself - Interviewee |
| Nightmare Factory | 2011 | TV Movie documentary | Himself |
| Jimmy Kimmel Live! | 2006-2011 | TV Series | Himself - Guest |
| 7 Minutes in Heaven | 2011 | TV Series | Himself - Guest |
| Big Morning Buzz Live | 2011 | TV Series | Himself - Guest |
| The 1st Annual Critics' Choice Television Awards | 2011 | TV Special | Himself |
| Digital Death/Buy Life | 2010 | Video short | Himself |
| Mark at the Movies | 2010 | TV Series | Himself |
| '9': The Long and the Short of It | 2009 | Video short | Himself |
| '9': U-Control Picture in Picture | 2009 | Video documentary | Himself |
| The Look of '9' | 2009 | Video short | Himself |
| The Tonight Show with Conan O'Brien | 2009 | TV Series | Himself - Guest |
| Scream Awards 2009 | 2009 | TV Special | Himself |
| The Heart Is a Drum Machine | 2009 | Documentary | Himself |
| Made in Hollywood: Teen Edition | 2009 | TV Series | Himself |
| Up Close with Carrie Keagan | 2009 | TV Series | Himself - Guest |
| A Taste of My Life | 2008 | TV Series documentary | Himself |
| The Friday Night Project | 2008 | TV Series | Himself - Guest Host |
| Rencontres de cinéma | 2008 | TV Series | Himself |
| Silenci? | 2008 | TV Series | Himself |
| Caiga quien caiga | 2008 | TV Series | Himself - Guest |
| Buenafuente | 2008 | TV Series | Himself |
| Cartelera | 2008 | TV Series | Himself |
| Le grand journal de Canal+ | 2006-2008 | TV Series documentary | Himself |
| Yo Gabba Gabba! | 2007 | TV Series | Himself |
| Punk'd | 2006-2007 | TV Series | Himself |
| The Instant Talk Show | 2007 | TV Series | Himself |
| Bobby: The Making of an American Epic | 2007 | Video documentary short | Himself |
| Operation Filmmaker | 2007 | Documentary | Himself |
| Film '72 | 2006 | TV Series | Himself |
| Happy Feet: European Premiere Special | 2006 | TV Movie documentary | Himself |
| This Morning | 2006 | TV Series | Himself - Guest |
| Weekend Sunrise | 2006 | TV Series | Himself |
| Friday Night with Jonathan Ross | 2006 | TV Series | Himself - Guest |
| Saving a Species: The Great Penguin Rescue | 2006 | TV Movie | Himself - Host |
| Late Night with Conan O'Brien | 1998-2006 | TV Series | Himself - Guest |
| HBO First Look | 2006 | TV Series documentary short | Mumble |
| Jour de fête | 2006 | TV Series | Himself |
| Keith Barry: Extraordinary | 2006 | TV Movie | Himself |
| Late Show with David Letterman | 1994-2006 | TV Series | Himself - Guest |
| Rock & Ringers | 2005 | Video documentary short | Himself |
| Getaway | 2005 | TV Series | Himself |
| The Tonight Show with Jay Leno | 1992-2005 | TV Series | Himself - Guest |
| Total Request Live | 2001-2005 | TV Series | Himself / Himself - Host |
| Corazón de... | 2005 | TV Series | Himself |
| The Ring Comes Full Circle | 2005 | Video documentary short | Himself |
| The Bigger Picture | 2005 | TV Series | Himself |
| Sin City: The Premiere | 2005 | TV Movie documentary | Himself |
| MTV Presents: Xbox, the Next Generation Revealed | 2005 | TV Special | Himself |
| E! News Live | 2003-2005 | TV Series | Himself |
| Starz on the Set: Sin City | 2005 | TV Short documentary | Himself |
| Ellen: The Ellen DeGeneres Show | 2004-2005 | TV Series | Himself - Guest |
| The 20th IFP Independent Spirit Awards | 2005 | TV Special documentary | Himself - Presenter: Best Documentary |
| Ringers: Lord of the Fans | 2005 | Documentary | Himself |
| A Filmmaker's Journey: Making 'The Return of the King' | 2004 | Video documentary short | Himself |
| The Independent Spirit Awards Nomination Show | 2004 | TV Movie documentary | Himself |
| Big-atures | 2004 | Video documentary short | Himself |
| Cameras in Middle-Earth | 2004 | Video documentary | Himself |
| Designing Middle-Earth | 2004 | Video documentary short | Himself |
| Editorial: Completing the Trilogy | 2004 | Video documentary short | Himself |
| From Book to Script: Forging the Final Chapter | 2004 | Video documentary short | Himself |
| Music for Middle-Earth | 2004 | Video documentary short | Himself |
| The End of All Things | 2004 | Video documentary short | Himself |
| The Passing of an Age | 2004 | Video documentary short | Himself |
| NY Graham Norton | 2004 | TV Series | Himself - Guest |
| On-Air with Ryan Seacrest | 2004 | TV Series | Himself - Guest |
| Smap×Smap | 2004 | TV Series | Himself |
| The 76th Annual Academy Awards | 2004 | TV Special | Himself |
| The 2004 IFP/West Independent Spirit Awards | 2004 | TV Movie documentary | Himself - Presenter: Best First Screenplay |
| The 61st Annual Golden Globe Awards | 2004 | TV Special | Himself - Presenter: Film Clip from "The Lord of the Rings: The Return of the King" |
| Get Out | 2004 | TV Series documentary | Himself |
| Charlie Rose | 2002-2004 | TV Series | Himself - Guest |
| A Look Inside 'Eternal Sunshine of the Spotless Mind' | 2004 | TV Short documentary | Himself |
| The Lord of the Rings: The Quest Fulfilled | 2003 | TV Special documentary short | Himself |
| 4Pop | 2003 | TV Series documentary | Himself |
| Frids film | 2003 | TV Series | Himself |
| God kveld Norge | 2003 | TV Series | Himself |
| Saturday Night Live | 2003 | TV Series | Himself - Host Jai Rodriguez Boy George |
| Filmland | 2003 | TV Series documentary | Himself |
| National Geographic: Beyond the Movie - The Lord of the Rings: Return of the King | 2003 | TV Movie documentary | Himself |
| Tinseltown TV | 2003 | TV Series | Himself - Guest |
| Wetten, dass..? | 2003 | TV Series | Himself |
| Cameras in Middle-Earth | 2003 | Video documentary | Himself |
| Designing Middle-Earth | 2003 | Video documentary | Himself |
| Editorial: Refining the Story | 2003 | Video documentary short | Himself |
| From Book to Script: Finding the Story | 2003 | Video documentary short | Himself - Frodo |
| The Battle for Helm's Deep Is Over... | 2003 | Video documentary short | Himself |
| The Taming of Sméagol | 2003 | Video documentary short | Himself |
| Warriors of the Third Age | 2003 | Video documentary short | Himself |
| The Making of 'The Long and Short of It' | 2003 | Video documentary short | Himself |
| G-Phoria | 2003 | TV Movie documentary | Himself |
| Primetime Glick | 2003 | TV Series | Himself |
| 2003 MTV Movie Awards | 2003 | TV Special | Himself |
| Player$ | 2003 | TV Series | Himself |
| Making the Movie | 2002 | TV Short documentary | Himself |
| Rank | 2002 | TV Series documentary | Himself |
| Return to Middle Earth | 2002 | TV Movie documentary | Himself |
| The Making of 'The Lord of the Rings' | 2002 | Video documentary | Himself |
| The Buzz | 2002 | TV Series | Himself |
| A Day in the Life of a Hobbit | 2002 | Video documentary short | Himself |
| Cameras in Middle-Earth | 2002 | Video documentary | Himself - Frodo |
| Costume Design | 2002 | Video documentary short | Himself - Frodo |
| From Book to Script | 2002 | Video documentary short | Himself - Frodo |
| Scale | 2002 | Video documentary | Himself |
| Storyboards and Pre-viz: Making Words Into Images | 2002 | Video documentary short | Himself |
| The Fellowship of the Cast | 2002 | Video documentary short | Himself - Frodo |
| The Road Goes Ever On... | 2002 | Video documentary short | Himself - Frodo |
| The Soundscapes of Middle-Earth | 2002 | Video documentary short | Himself |
| Weta Workshop | 2002 | Video documentary short | Himself |
| Elijah Wood Profile | 2002 | Video documentary short | Himself |
| + de cinéma | 2002 | TV Series documentary short | Himself |
| The Osbournes | 2002 | TV Series | Himself |
| 8th Annual Screen Actors Guild Awards | 2002 | TV Special | Himself |
| The 59th Annual Golden Globe Awards | 2002 | TV Special documentary | Himself |
| Electric Playground | 2002 | TV Series documentary | Himself |
| Houghton Mifflin Welcomes You to Middle-Earth | 2001 | Video documentary short | Himself |
| Troldspejlet | 2001 | TV Series | Himself |
| A Passage to Middle-earth: The Making of 'Lord of the Rings' | 2001 | TV Movie documentary | Himself |
| Quest for the Ring | 2001 | TV Short documentary | Himself |
| SM:TV Live | 2001 | TV Series | Himself |
| Seventeen: The Faces for Fall | 1998 | TV Movie documentary | Himself |
| The Rosie O'Donnell Show | 1998 | TV Series | Himself - Guest |
| The Making of 'The War' | 1994 | TV Movie documentary | Stu Simmons |
| Disney's Young Musicians Symphony Orchestra | 1994 | TV Movie | Himself |
| The 66th Annual Academy Awards | 1994 | TV Special | Himself - Presenter: Best Visual Effects |
| The Good Son: Behind the Scenes of The Good Son | 1993 | Documentary short | Himself |
| Paula Abdul: Straight Up | 1989/I | Video short | Himself |
| Ubisoft E3 2017 Conference | 2017 | TV Movie | Himself |
| Talking with Chris Hardwick | 2017 | TV Series | Himself - Guest |
| King Cake: A Big Easy Story | 2017 | Documentary | Himself |
| The Tonight Show Starring Jimmy Fallon | 2017 | TV Series | Himself |
| The Insiders w/ Indie Film Hustle | 2017 | TV Series | Himself |
| 78/52 | 2017 | Documentary | Himself |
| Conan | 2011-2016 | TV Series | Himself - Guest / Himself - Clueless Gamer |
| Late Night with Seth Meyers | 2014-2016 | TV Series | Himself - Guest / Himself |
| Live with Kelly and Ryan | 2012-2016 | TV Series | Himself - Guest |
| The Late Show with Stephen Colbert | 2015-2016 | TV Series | Himself / Himself - Guest |
| Nerd HQ | 2016 | TV Series | Himself |
| Join or Die with Craig Ferguson | 2016 | TV Series | Himself - Special Guest |
| The Hobbit: The Battle of Five Armies - Completing Middle-earth: A Seventeen-Year Journey | 2015 | Video documentary short | Himself |
| Entertainment Tonight | 2015 | TV Series | Himself |
| Made in Hollywood | 2011-2015 | TV Series | Himself |
| Bryan Blue Show | 2015 | TV Series | Himself |
| The View | 2005-2015 | TV Series | Himself - Guest |
| Today | 1994-2015 | TV Series | Himself - Guest |
| Screen Junkies Movie Fights | 2015 | TV Series | Himself |
| Tavis Smiley | 2006-2015 | TV Series | Himself - Guest |
| Larry King Now | 2015 | TV Series | Himself - Guest |
| Talk Stoop with Cat Greenleaf | 2015 | TV Series | Himself - Guest |
| Alan Carr: Chatty Man | 2015 | TV Series | Himself - Guest |
| Made in Japan | 2015 | Documentary | Himself (voice) |
| Double Fine Adventure | 2015 | Documentary | Himself |
| Cómo se hizo 'Open Windows' | 2014 | Video documentary short | Himself / Nick Chambers |
| The Colbert Report | 2011-2014 | TV Series | Himself - Guest |
| Celebrity Liam Stone Candid Travels Texas Fantastic Fest 10th Year | 2014 | TV Movie | Himself |
| The Daily Show | 1998-2014 | TV Series | Himself - Guest |
| Why Horror? | 2014 | Documentary | Animation VO (voice) |
| The Late Late Show with Craig Ferguson | 2011-2014 | TV Series | Himself - Guest |
| Días de cine | 2013-2014 | TV Series | Himself |
| Vital Heat: The Making of 'Cheap Thrills' | 2014 | Video documentary short | Himself |
| Boardwalk Hempire: The Rise and Fall of the Medical Kush Beach Club | 2014 | Documentary | Himself |
| 2014 MTV Movie Awards | 2014 | TV Special | Himself - Cameo #05 |
| Quiet on the Set | 2014 | TV Series | Himself |
| Cinema 3 | 2012-2013 | TV Series | Himself |
| El hormiguero | 2013 | TV Series | Himself - Guest |
| Maniac: The Making of Documentary | 2013 | Video | Himself |
| Vespre a la 2 | 2013 | TV Series | Himself - Interviewee |
| Knife Fight | 2013 | TV Series | Himself - Judge / Actor |
| Jan Broberg's Guide to Thespians, Sociopaths & Scream Queens | 2013 | Video short | Himself |
Archive Footage
| Title | Year | Status | Character |
| --- | --- | --- | --- |
| Entertainment Tonight | 2015 | TV Series | Himself |
| Lego Dimensions | 2015 | Video Game | Frodo Baggins |
| The Comix Scrutinizer | 2015 | TV Series | Huck Finn |
| Lego the Lord of the Rings: The Video Game | 2012 | Video Game | Frodo Baggins |
| Edición Especial Coleccionista | 2011 | TV Series | Himself / Frodo Baggins |
| The Graham Norton Show | 2008-2011 | TV Series | Himself |
| 20 to 1 | 2010 | TV Series documentary | Frodo |
| Never Sleep Again: The Elm Street Legacy | 2010 | Video documentary | Himself (uncredited) |
| Gala 20 aniversario | 2010 | TV Movie | Martin |
| Premio Donostia a Ian McKellen | 2009 | TV Special | Frodo Baggins (uncredited) |
| Switch: Reloaded | 2009 | TV Series | Frodo |
| Ceremonia de inauguración - 56º Festival internacional de cine de San Sebastián | 2008 | TV Movie | Martin |
| 5 Second Movies | 2008 | TV Series | Frodo Baggins |
| On the Lot | 2007 | TV Series | |
| Penélope, camino a los Oscar | 2007 | TV Movie documentary | Himself (uncredited) |
| Video on Trial | 2006 | TV Series | Frodo Baggins |
| Cannes 2006: Crónica de Carlos Boyero | 2006 | TV Movie | Himself |
| Miradas 2 | 2006 | TV Series documentary | Jonathan Safran Foer |
| 50 Cutest Child Stars: All Grown Up | 2005 | TV Movie documentary | Himself |
| Video Hits: Paula Abdul | 2005 | Video short | Student (segment "Forever Your Girl") |
| The Lord of the Rings: The Third Age | 2004 | Video Game | Frodo Baggins |
| Unsere Besten | 2004 | TV Series | Frodo |
| DNZ: The Real Middle Earth | 2004 | TV Movie documentary | Himself / Frodo Baggins |
| Sendung ohne Namen | 2002 | TV Series documentary | Frodo |
| The Cranberries: The Best Videos 1992-2002 | 2002 | Video | Boy with hearphones (segment "Ridiculous Thoughts") |
| J.R.R. Tolkien: Creator of Middle-Earth | 2002 | Video documentary short | Frodo (uncredited) |
| Lord of the Piercing | 2002 | TV Short | Frodo |
| Gomorron | 2001 | TV Series | Himself |
| The Cranberries: Ridiculous Thoughts | 1995 | Video | Boy with hearphones (uncredited) |
Awards
Won Awards
| Year | Award | Ceremony | Nomination | Movie |
| --- | --- | --- | --- | --- |
| 2015 | BTVA People's Choice Voice Acting Award | Behind the Voice Actors Awards | Best Vocal Ensemble in a New Television Series | Over the Garden Wall (2014) |
| 2015 | NAVGTR Award | NAVGTR Awards | Performance in a Comedy, Lead | Broken Age (2014) |
| 2014 | Chainsaw Award | Fangoria Chainsaw Awards | Best Actor | Maniac (2012) |
| 2013 | Fright Meter Award | Fright Meter Awards | Best Actor | Maniac (2012) |
| 2006 | Hollywood Film Award | Hollywood Film Awards | Ensemble of the Year | Bobby (2006) |
| 2004 | Interactive Achievement Award | Academy of Interactive Arts & Sciences, USA | Outstanding Achievement in Character Performance - Male | The Lord of the Rings: The Return of the King (2003) |
| 2004 | Saturn Award | Academy of Science Fiction, Fantasy & Horror Films, USA | Best Actor | The Lord of the Rings: The Return of the King (2003) |
| 2004 | Critics Choice Award | Broadcast Film Critics Association Awards | Best Acting Ensemble | The Lord of the Rings: The Return of the King (2003) |
| 2004 | Gold Derby Award | Gold Derby Awards | Ensemble Cast | The Lord of the Rings: The Return of the King (2003) |
| 2004 | Actor | Screen Actors Guild Awards | Outstanding Performance by a Cast in a Motion Picture | The Lord of the Rings: The Return of the King (2003) |
| 2003 | ACCA | Awards Circuit Community Awards | Best Cast Ensemble | The Lord of the Rings: The Return of the King (2003) |
| 2003 | MTV Movie Award | MTV Movie Awards | Best On-Screen Team | The Lord of the Rings: The Two Towers (2002) |
| 2003 | NBR Award | National Board of Review, USA | Best Acting by an Ensemble | The Lord of the Rings: The Return of the King (2003) |
| 2003 | OFCS Award | Online Film Critics Society Awards | Best Ensemble | The Lord of the Rings: The Two Towers (2002) |
| 2003 | PFCS Award | Phoenix Film Critics Society Awards | Best Acting Ensemble | The Lord of the Rings: The Two Towers (2002) |
| 2003 | VES Award | Visual Effects Society Awards | Best Performance by an Actor in an Effects Film | The Lord of the Rings: The Two Towers (2002) |
| 2002 | Empire Award | Empire Awards, UK | Best Actor | The Lord of the Rings: The Fellowship of the Ring (2001) |
| 2002 | PFCS Award | Phoenix Film Critics Society Awards | Best Acting Ensemble | The Lord of the Rings: The Fellowship of the Ring (2001) |
| 2002 | Young Hollywood Award | Young Hollywood Awards | Hottest, Coolest Young Veteran - Male | |
| 2001 | ACCA | Awards Circuit Community Awards | Best Cast Ensemble | The Lord of the Rings: The Fellowship of the Ring (2001) |
| 1998 | YoungStar Award | YoungStar Awards | Best Performance by a Young Actor in a Drama Film | Deep Impact (1998) |
| 1998 | YoungStar Award | YoungStar Awards | Best Performance by a Young Actor in a Miniseries/Made-for-TV Movie | Oliver Twist (1997) |
| 1994 | Saturn Award | Academy of Science Fiction, Fantasy & Horror Films, USA | Best Performance by a Younger Actor | The Good Son (1993) |
| 1994 | ShoWest Award | ShoWest Convention, USA | Young Star of the Year | |
| 1993 | Young Artist Award | Young Artist Awards | Best Young Actor Starring in a Motion Picture | Radio Flyer (1992) |
Nominated Awards
| Year | Award | Ceremony | Nomination | Movie |
| --- | --- | --- | --- | --- |
| 2015 | BTVA Video Game Voice Acting Award | Behind the Voice Actors Awards | Best Male Lead Vocal Performance in a Video Game | Broken Age (2014) |
| 2015 | BTVA Television Voice Acting Award | Behind the Voice Actors Awards | Best Male Lead Vocal Performance in a Television Series - Comedy/Musical | Over the Garden Wall (2014) |
| 2015 | BTVA Television Voice Acting Award | Behind the Voice Actors Awards | Best Vocal Ensemble in a New Television Series | Over the Garden Wall (2014) |
| 2012 | OFTA Television Award | Online Film & Television Association | Best Actor in a Comedy Series | Wilfred (2011) |
| 2011 | Satellite Award | Satellite Awards | Best Actor in a Series, Comedy or Musical | Wilfred (2011) |
| 2007 | Critics Choice Award | Broadcast Film Critics Association Awards | Best Acting Ensemble | Bobby (2006) |
| 2007 | Daytime Emmy | Daytime Emmy Awards | Outstanding Performer in a Children/Youth/Family Special | Saving a Species: The Great Penguin Rescue (2006) |
| 2007 | OFTA Film Award | Online Film & Television Association | Best Voice-Over Performance | Happy Feet (2006) |
| 2007 | Actor | Screen Actors Guild Awards | Outstanding Performance by a Cast in a Motion Picture | Bobby (2006) |
| 2006 | Critics Choice Award | Broadcast Film Critics Association Awards | Best Acting Ensemble | Sin City (2005) |
| 2006 | Gold Derby Award | Gold Derby Awards | Ensemble Cast | Sin City (2005) |
| 2005 | Gold Derby Award | Gold Derby Awards | Ensemble Cast | Eternal Sunshine of the Spotless Mind (2004) |
| 2005 | Teen Choice Award | Teen Choice Awards | Choice Movie Bad Guy | Sin City (2005) |
| 2004 | ACCA | Awards Circuit Community Awards | Best Cast Ensemble | Eternal Sunshine of the Spotless Mind (2004) |
| 2004 | PFCS Award | Phoenix Film Critics Society Awards | Best Ensemble Acting | The Lord of the Rings: The Return of the King (2003) |
| 2004 | Teen Choice Award | Teen Choice Awards | Choice Movie Actor - Drama/Action Adventure | The Lord of the Rings: The Return of the King (2003) |
| 2003 | Saturn Award | Academy of Science Fiction, Fantasy & Horror Films, USA | Best Performance by a Younger Actor | The Lord of the Rings: The Two Towers (2002) |
| 2003 | DVD Premiere Award | DVD Exclusive Awards | Best Audio Commentary, New Release | The Lord of the Rings: The Fellowship of the Ring (2001) |
| 2003 | DVD Premiere Award | DVD Exclusive Awards | Best Animated Character Performance | The Adventures of Tom Thumb & Thumbelina (2002) |
| 2003 | DVDX Award | DVD Exclusive Awards | Best Audio Commentary (New for DVD) | The Lord of the Rings: The Two Towers (2002) |
| 2003 | Gold Derby Award | Gold Derby Awards | Ensemble Cast | The Lord of the Rings: The Two Towers (2002) |
| 2003 | Blimp Award | Kids' Choice Awards, USA | Favorite Male Butt Kicker | The Lord of the Rings: The Two Towers (2002) |
| 2003 | Actor | Screen Actors Guild Awards | Outstanding Performance by the Cast of a Theatrical Motion Picture | The Lord of the Rings: The Two Towers (2002) |
| 2003 | SFX Award | SFX Awards, UK | Best SF or Fantasy Film Actor | The Lord of the Rings: The Two Towers (2002) |
| 2003 | Teen Choice Award | Teen Choice Awards | Choice Movie Actor - Drama/Action Adventure | The Lord of the Rings: The Two Towers (2002) |
| 2002 | ACCA | Awards Circuit Community Awards | Best Cast Ensemble | The Lord of the Rings: The Two Towers (2002) |
| 2002 | Blimp Award | Kids' Choice Awards, USA | Favorite Male Action Hero | The Lord of the Rings: The Fellowship of the Ring (2001) |
| 2002 | MTV Movie Award | MTV Movie Awards | Best Male Performance | The Lord of the Rings: The Fellowship of the Ring (2001) |
| 2002 | Actor | Screen Actors Guild Awards | Outstanding Performance by the Cast of a Theatrical Motion Picture | The Lord of the Rings: The Fellowship of the Ring (2001) |
| 2002 | Teen Choice Award | Teen Choice Awards | Film - Choice Actor, Drama/Action Adventure | The Lord of the Rings: The Fellowship of the Ring (2001) |
| 1999 | Blockbuster Entertainment Award | Blockbuster Entertainment Awards | Favorite Actor - Horror | The Faculty (1998) |
| 1999 | Blockbuster Entertainment Award | Blockbuster Entertainment Awards | Favorite Supporting Actor - Sci-Fi | Deep Impact (1998) |
| 1998 | Young Artist Award | Young Artist Awards | Best Performance in a Feature Film - Supporting Young Actor | The Ice Storm (1997) |
| 1997 | Young Artist Award | Young Artist Awards | Best Performance in a Drama Series - Guest Starring Young Actor | Homicide: Life on the Street (1993) |
| 1997 | YoungStar Award | YoungStar Awards | Best Performance by a Young Actor in a Comedy Film | Flipper (1996) |
| 1995 | Saturn Award | Academy of Science Fiction, Fantasy & Horror Films, USA | Best Performance by a Younger Actor | North (1994) |
| 1995 | Young Artist Award | Young Artist Awards | Best Performance by a Young Actor Starring in a Motion Picture | North (1994) |
| 1995 | YoungStar Award | YoungStar Awards | Best Performance by a Young Actor in a Drama Film | The War (1994) |
| 1992 | CFCA Award | Chicago Film Critics Association Awards | Most Promising Actor | Paradise (1991) |
| 1992 | Young Artist Award | Young Artist Awards | Best Young Actor Starring in a Motion Picture | Paradise (1991) |
| 1991 | Young Artist Award | Young Artist Awards | Best Young Actor Starring in a TV Movie, Pilot or Special | Child in the Night (1990) |
| 1991 | Young Artist Award | Young Artist Awards | Best Young Actor Starring in a Motion Picture | Avalon (1990) |
2nd Place Awards
| Year | Award | Ceremony | Nomination | Movie |
| --- | --- | --- | --- | --- |
| 2003 | Bravo Otto Germany | Bravo Otto | Best Actor (Schauspieler) | |
| 2001 | Golden Schmoes | Golden Schmoes Awards | Breakthrough Performance of the Year | The Lord of the Rings: The Fellowship of the Ring (2001) |
3rd Place Awards
| Year | Award | Ceremony | Nomination | Movie |
| --- | --- | --- | --- | --- |
| 2002 | Bravo Otto Germany | Bravo Otto | Best Actor (Schauspieler) | |
Source:
IMDb
,
Wikipedia