Who is Laura Bozzo?
Peruvian talk-show host and lawyer Laura Cecilia Bozzo Rotondo was born in Lima, Peru, on 19 August 1951, making Leo her zodiac sign. She's probably known best for her talk-show "Laura", which she's been hosting since 2011, and which also stars Carlos Bonavides and Estela Duran; the show isn't in fact very popular, and hasn't won any awards.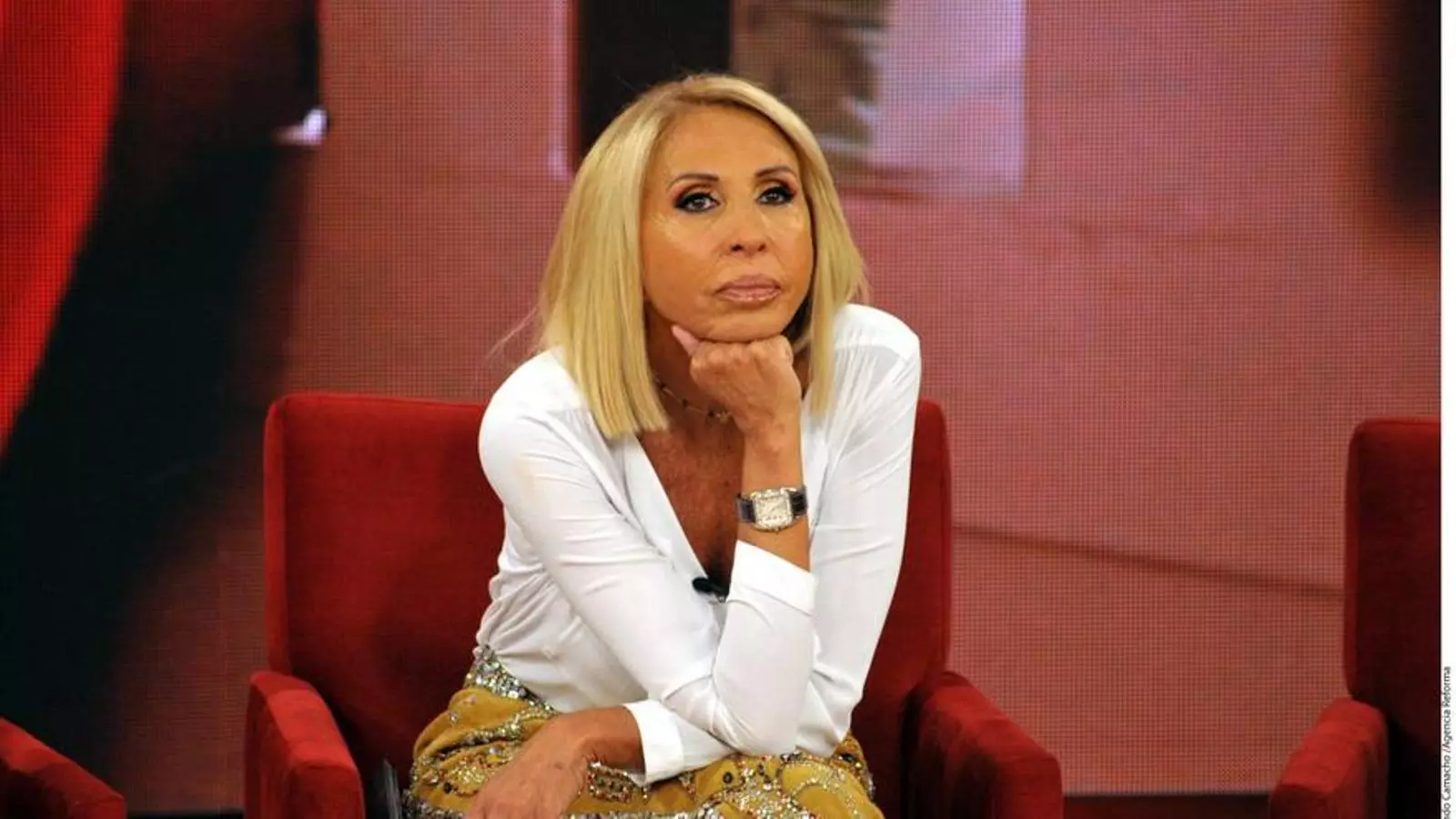 Education and early life
Laura and her sister Susan Bozzo were raised in Callao, Peru by their mother Victoria Luisa Rotondo Mendoza who was a housewife, and father Miguel Bozzo Chirichignio who was an engineer; Laura's of Quechua, Spanish and Italian descent.
She studied at a local high school in Callao, and although mostly focused on her studies, Laura also enjoyed writing for the school's newspaper, appearing in school plays, and playing soccer. She matriculated in 1969, and then enrolled at Female University of the Sacred Heart, from which she graduated with a Bachelor's degree in political science in 1973.
Laura continued her education at Federico Villarreal University, graduating with a Master's degree in law in 1975; she also attended Central University of Venezuela.
She became the appointed officer at the Instituto Nacional de Cultura in 1987, and the year 1992 saw her become an Alderman of metropolitan Lima.
Laura's career
Laura's career on television was launched when invited to star on the RBC Television's 1994 feminist show "Las Mujeres Tienen la Palabra", then switched to Panamericana Television in 1997, hosting the reality show "Intimidades".
She launched her own show "Laure en America" on America Television in 1998, and it became quite popular in Peru, the US and Canada. The same year saw Laura launch her charity organization Solidaridad de Familia, which aimed to help people from Peru with their psychological, medical and legal issues; there's been some controversy surrounding the charity, as it's widely believed that it was funded by former President of Peru Alberto Kenya Fujimori Inomoto.
Her show "Laura en America" began being broadcast by Telemundo after it had already attracted a lot of attention, while Telemundo made it even more popular; it mostly featured guests who had issues with their private and professional lives, and many had cheated on their partners, or believed that they were being cheated on. Because some of the things discussed were very private, some people believed that everything was staged.
Laura moved to Miami, Florida in December 1998, and continued hosting "Laura en America" until her contract with Telemundo expired in July 2006. In October of the same year, she made a guest appearance on the talk-show "¿Dónde Estás Corazón?", speaking about how Peruvian politician Alejandro Toledo had brought in a new law which led to her arrest. She was then sentenced to four years behind bars, but the case was eventually dropped.
Laura tried to launch her new show through the network Telecinco in January 2007, but the executives were dissatisfied with the pilot. She then signed a contract with Telemundo, and her show "Laura en Accion" was launched on 6 November 2007, however, attorney Freddy Escobar discovered 'illegal use of minors' in her show in March 2008, and it was revealed that the family sex violence cases were all fake; her show was thus cancelled.
This led Laura to move to Mexico and start working with Televisa, however, she soon switched to TV Azteca after having been offered to host her own show "Laura de Todos: Sin Miedo a la Verdad", which ran for 2.5 years; the show only ended because Laura had a dispute with the network's executives.
She returned to Televisa and began hosting the show "Laura", while she was also its executive producer, together with Federico Wilkins; Federico was fired after starting a rumor that Laura's boyfriend Christian Suarez, a famous Argentine singer was seeing non-celebrity Mexican woman Karina Alvarez in secret. Gabriel Vasquez Woodman was then hired to work with Laura, and the show was quite popular in the beginning, but was cancelled in April 2011 due to low ratings; it began airing again in October of the same year, and became popular again.
Laura's since been focused on hosting "Laura", and hasn't worked on many other projects.
Love life and husband
Laura prefers not to speak about her love life in public, but we still know about two men whom she's been with.
She and Mexican lawyer Mario de la Fuente married in a private ceremony in 1980, and Laura gave birth to their daughters Victoria and Alejandra in the following five years; the two divorced in August 2000.
She attracted a lot of rather negative attention when she began dating singer Cristian Zuarez, who's 24 years younger than her; he's still known best for having been a member of the Argentine musical group Rafaga. The two were together from 2000 through July 2017.
Laura seems to be unattached as of August 2023, was once married to Mario de la Fuenta and has two daughters with him.
Interesting facts and hobbies
Laura failed to appear in court in August 2021, to face her tax evasion charges; a judge in Mexico ordered that she was to be detained, however, she fled the country, and Interpol was tasked with finding her.
Close to 900,000 people are following her on Instagram today, and she's posted nearly 2,000 pictures and videos onto the network; most show her during her everyday life.
In September 2013, numerous people signed a petition to have her fired from Mexican TV, while others wanted her to leave the country; this occurred after it was revealed that Laura had used State of Mexico government helicopters for her show, at the time when these were needed to rescue those hit by Hurricane Manuel.
One of Laura's favorite actresses is Judy Garland, and some of her favorite movies include "Meet Me in St. Louis", "A Star Is Born" and "A Child Is Waiting".
Appearance and net worth
Laura's age is 71. She has brown eyes and blonde hair, is 5ft 4ins (1.62m) tall and weighs around 120lbs (55kgs).
Laura's net worth's been estimated at over $1.5 million, as of August 2023.