Lois Clarke:
• Born in Los Angeles, California, USA in 1927
• Housewife and wife of late American actor and producer James Garner
• Gave birth to daughter Kim in 1949 and daughter Gigi in 1958
• Married James Garner in 1956, lived separately in 1970 and 1979, and remained single after his death in 2014
• Died in 2021 at the age of 94
 
Who was Lois Clarke?
Lois Josephine Fleischman Clarke was born in Los Angeles, California USA, in 1927 – she didn't disclose her exact date of birth with the public, but it's believed that her zodiac sign was Scorpio, and she held American nationality. She was a housewife, while she remains remembered for having been the wife of the late American actor and producer James Garner.
Early life and education
Lois was raised in Los Angeles by her parents, about whom very little is known because Lois respected their privacy; it's believed that her father was a train conductor, and that her mother was a housewife. She didn't speak of having any siblings, and it's thus believed that she was an only child.
Lois grew up being interested in a couple of activities, as she was a member of her high school's drama club, played soccer for the school's team, and also practiced dancing; it's believed that she occasionally worked to help her family financially, and that she would sometimes skip classes to also help her mother around the house.
She matriculated in 1945, and because Lois didn't speak of her further education, most of her fans believe that she didn't attend college.
Lois' career
She didn't share many details concerning her career with the public, however, it's believed that she spent the majority of her 20s working as a waitress, and that she stopped working after having met James.
Love life and marriage with James Garner
Lois was married once before meeting James, to a man whose name and profession remain undisclosed; she gave birth to their daughter Kim in 1949, who was diagnosed with polio when she was five years old, but was able to beat it.
Lois met James at a party in 1956, and they spent the following two weeks going out for dinner every night; after only those 14 days, they married in a private ceremony on 17 August 1956, attended by only a couple of their closest friends. On 4 January 1958, Lois gave birth to their daughter Greta 'Gigi' Garner, who's today a successful author, artist, songwriter and philanthropist,
Lois and James spent three months living separately in 1970; he had explained that this wasn't because of marital problems, but rather because he needed to be alone to recover from stress caused by acting.
They also spent some time living separately in 1979.
The marriage ended on 19 July 2014,when James passed away, and Lois remained single until her death on 30 October 2021.
Hobbies and other interests
Lois was a philanthropist, and often attended various fundraisers with her husband; they donated money to several charity organizations, mostly to those which aimed to help underprivileged children and war veterans.
She was a lover of animals, and occasionally volunteered at a local animal shelter.
Lois was interested in fashion, and read fashion magazines on a daily basis, while it's said that she was also a bit of a shopaholic, and went shopping for clothes multiple times every week.
She was into travelling, and she and husband visited more than 30 US states together, while they had also vacationed in a couple of South American and European countries; Lois' dream travel destination was London, England.
She had her own favorite actors and actresses, some of whom were Clint Eastwood, Meryl Streep and Viola Davis, while a couple of her favorite movies were "Gran Torino", "The Bridges of Madison County", and "The Good, the Bad and the Ugly".
Age, height and net worth
Lois was 94 years old at the time of her death. She had long brown hair and brown eyes, was 5ft 5ins (1.65m) tall, and weighed around 120lbs (55kgs).
Lois didn't have her own independent net worth, but her husband James' net worth, at the time of his death, was estimated at over $20 million.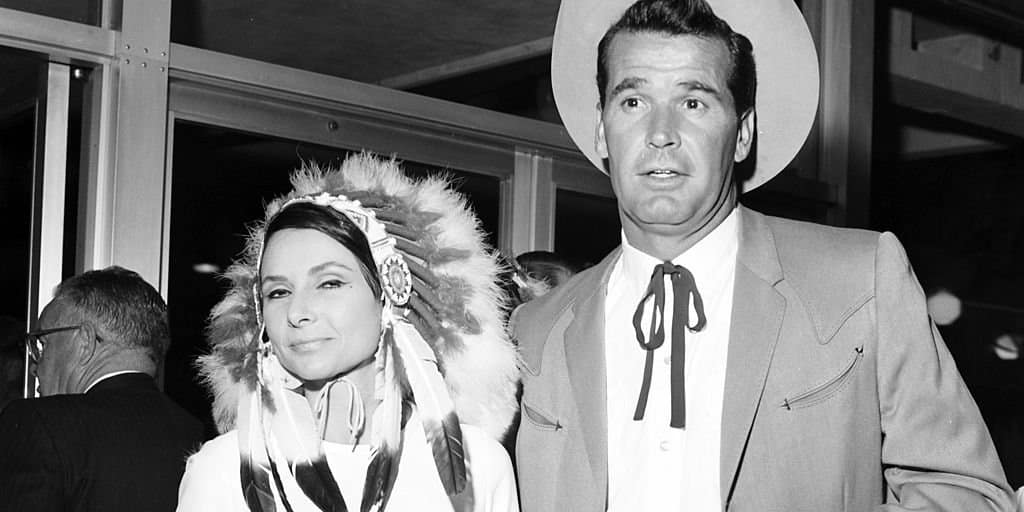 Who was her husband James Garner?
James Scott Bumgarner was born in Norman, Oklahoma USA, on 7 April 1928 – his zodiac sign was Aries, and he held American nationality. He appeared in close to 100 movies and TV series, while he remains remembered for his portrayal of the lead character Duke in the 2004 romantic movie "The Notebook". It was directed by Nick Cassavetes, based on the eponymous novel by Nicholas Sparks, and also starred Gena Rowlands and Rachel McAdams. It follows a poor man who has fallen in love with a wealthy woman, and the movie won 12 of the 22 awards for which it was nominated.
James was raised in Norman alongside his older brothers Charles and Jack, by their German-American parents Mildred Scott (nee Meek) and Weldon Warren Bumgarner; Mildred passed away when James was only five years old, and the children lived with their relatives until Weldon remarried in 1934.
The family eventually moved to Los Angeles and James studied at Hollywood High School, where he became interested in modelling and acting; he hated living in Los Angeles, and thus returned to Norman and enrolled at Norman High School, from which he dropped out aged 17.
He then joined the California Army National Guard, spending his first seven months in California, and the following year in Korea as a member of the 5th Regimental Combat Team; James was wounded twice while in Korea, and received two US military Purple Heart medals.
He made his debut TV series appearance in the 1956 episode "Explosion" of the drama "Warner Brothers Presents", and the same year saw him make his debut movie appearance, in the historical romantic drama "Toward the Unknown". James gained recognition when cast to star as Bret Maverick in the critically acclaimed western comedy series "Maverick", created by Roy Huggins, and which also starred Jack Kelly and Roger Moore. It follows the lives of gamblers Bart and Bret Maverick, who enjoy travelling from town to town in search of card games; the series aired from 1957 to 1962, and won two of the 12 awards for which it was nominated.
A couple of James' most notable performances in the '60s were in the 1962 comedy movie "Boys' Night Out", in 1963 the war drama "The Great Escape" and the comedy film "The Wheeler Dealers", and the 1969 western comedy movie "Support Your Local Sheriff!" What marked the '70s for him was his portrayal of the lead character Jim Rockford in the hit mystery crime drama "The Rockford Files", created by Roy Huggins and Stephen J. Cannell, and which also starred Noah Beery Jr. and Joe Santon. The series follows a former convict who has become a private investigator, aired from 1974 to 1980, won 14 awards, including five Primetime Emmys, while it was nominated for 27 other awards.
Audrey Hepburn and James Garner on the set of "The Children's Hour," 1961(I think this lighthearted photo is even more interesting as the subject matter of the film is so serious)

Posted by Classic Movies Digest on Saturday, May 14, 2022
In 1981 and 1982, James reprised his role as Bret Maverick in the eponymous western series, and he starred as Senator Norman Grant in the 1985 drama mini-series "Space". A couple of his most notable performances in the '90s were in the 1993 biographical fantasy movie "Fire in the Sky", the 1994 action adventure comedy film "Maverick" and the 1998 mystery crime movie "Twilight".
Three of James' final roles were in the 2007 short movie "First Night", the 2010 animated short action film "Superman/Shazam!: The Return of Black Adam" (voice role) and the 2010 animated action adventure movie "DC Showcase Original Shorts Collection" (voice role).
He won 17 of the 54 awards for which he was nominated, including a 1986 Oscar nomination for Best Actor in a Leading Role, for his performance in "Murphy's Romance".
James struggled with coronary artery disease, and died from a heart attack caused by it.