• Lexee Smith is a dancer, model, singer, fashion designer, and member of the dance crew immaBEAST
• She has a net worth of approximately $100,000
• She began taking dance lessons at a young age and became a member of Latin Flavah
• She has expressed interest in modelling, fashion, and film, and has started her own YouTube channel
• She is currently residing in Los Angeles and working on her own clothing line, and has appeared in national commercials and danced for Chris Brown and Janet Jackson
 
Who is Lexee Smith?
Lexee Smith was born on 2 March 2001, in Texas, USA, and is a dancer, best known for her time as a member of the dance team Latin Flavah. While she is primarily a dancer, she has tried her hand at modelling, acting, singing, and fashion design, but is currently a member of the dance crew called immaBEAST.
https://www.instagram.com/p/Bwnb2HBg6CY/
The Net Worth of Lexee Smith
How rich is Lexee Smith? As of early-2019, sources estimate a net worth that is close to $100,000, earned through a short but successful career in dance. She's been highly interested in dance since she was young, and it has resulted in her quickly developing her skills at a young age. As she continues her endeavors, it is expected that her wealth will also continue to increase.
Early Life and Career Beginnings
Lexee was raised in Houston alongside two younger siblings. At a young age, she started developing a strong passion for performance, especially dance and was supported by her parents. She eventually started taking dance lessons at a young age, leading her to become one of the well-known young dancers of her generation.
Despite her foray into dance, there are still limited details about several aspects of her life including her education. Her fame started increasing when she became a part of the dance team called Latin Flavah, which became known due to their members primarily consisting of kids and teenagers – many of their members would also become well known dance personalities in their own right. She gained a lot of attention from the crew, and became one of the stand-out performers.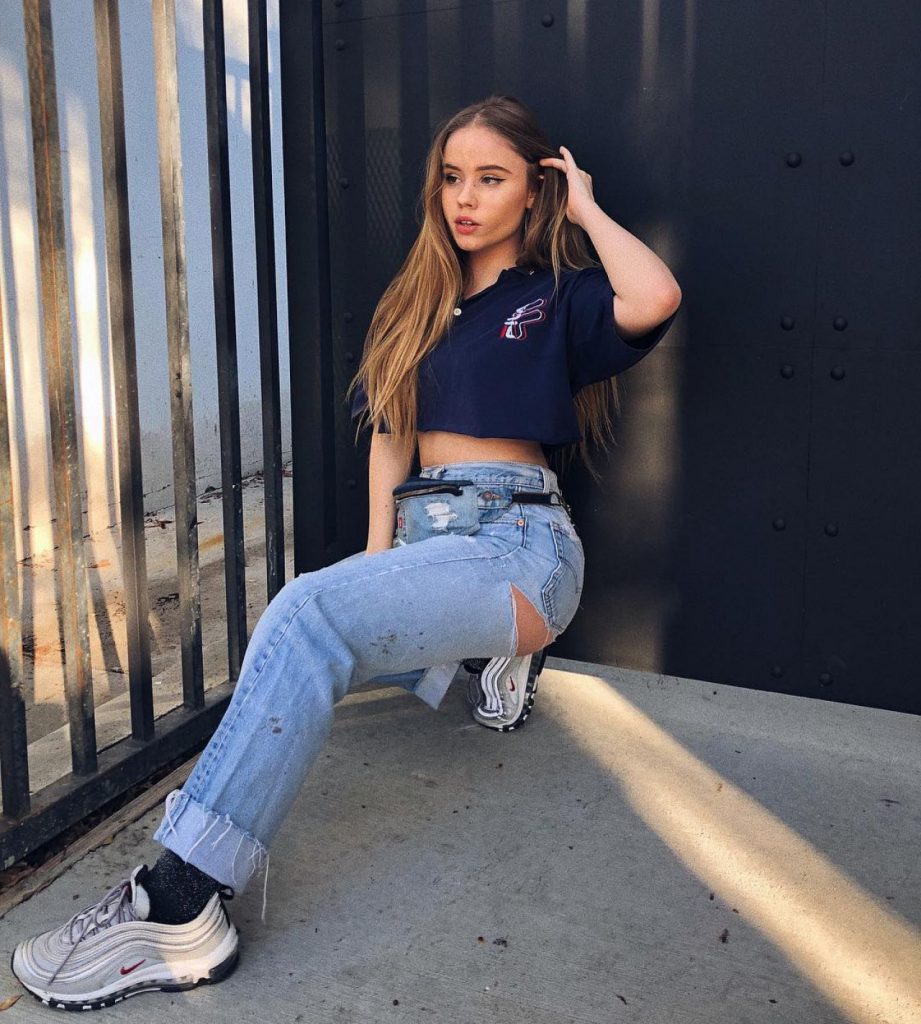 Expanding Her Reach
After spending a few years with Latin Flavah, Smith decided to join a new group called LilBeasts, which would eventually lead her to become a part of immaBEAST. The dance group was created by Will "WilldaBeast" Adams, who was a dancer for various popular artists such as Jason Derulo, The Black Eyed Peas, and Usher. He later became a choreographer which led him to work on shows such as "America's Best Dance Crew", and "So You Think You Can Dance". Since the group's inception in 2013, it has become one of the top hip hop dance companies and brands in the world.
While working on her dance career, Lexee has expressed her desire to foray into other avenues of the entertainment industry, particularly in modelling. She also became interested in fashion and film, and decided to create her own YouTube channel. The website allowed her to share some of her videos which can then be viewed, rated, and commented on by others. YouTube is one of the most popular websites in the world, ranked by Alexa Internet as the second most popular website on the internet. It has millions of users and is one of the main sources for video-related content such as music videos, independent films, live streams, and video blogs.
maui ? pic.twitter.com/3Z28iXwepF

— lexee? (@LexeeSmith) June 22, 2017
YouTube Content and Future Plans
Since establishing her own YouTube channel in 2014, Lexee has gained almost 50,000 subscribers, despite not uploading a lot on her channel, only having around four videos there, released sporadically throughout the years. Her videos often show a blend of her interests in dancing, modelling, fashion, and acting, with a focus on posting film or music video-like content. According to an interview, she would like to continue her dancing career, but would also like to take steps that would help her gain a modelling career. She mentioned she would like to enroll at the Edge Performing Arts Centre in Los Angeles after high school.
The school is considered one of the more reputable ones in the Los Angeles area when it comes to the performing arts. She has also recently forayed into business, and started to work on her own clothing line. She's working with filmmakers, photographers, and fashion personalities too,  helping her gain enough attention as well as connections for her future career moves. In recent years, she's been seen appearing in national commercials. She's also worked with popular artists such as Chris Brown and Janet Jackson as a dancer. She appeared in the music video entitled "Party" by Chris Brown and has danced on the CBS show entitled "The Talk".
Personal Life and Social Media
For her personal life, not much is known in terms of any romantic relationships on Smith's part. Many sources state that she is still young and likely not focused on relationships, instead on developing her career. She currently resides in Los Angeles as she mentioned that moving to the city will help her in terms of her career. During her free time, she enjoys playing baseball and goes out to watch games or even participate in them. According to her, her biggest fans are her two younger brothers, and she does her best to set a good example for them both.
Similar to other dancers, she is highly active online through accounts on social media, particularly on websites such as Instagram and Twitter. On Instagram, she posts a lot of photos and videos, often showcasing her in various areas of the city, and featuring several of her friends. Her videos often consist of her dancing or practicing for dances. She posts a lot of the short segments of her dances performed in the studio. Her Twitter account is mainly used to express some of her daily thoughts, though she does not post on it very often.
Source:
IMDb
,
Wikipedia