• Matt Ox is a young American rapper, best known for his 2017 hit single "Overwhelming"
• He was born in 2004 in Philadelphia, Pennsylvania, where he was raised by his mother
• He began writing his own verses at the age of 8 and took his music interests more seriously at 11
• He gained popularity with the release of his hit single "Overwhelming" and has released singles, an album and an EP since then
• His net worth is estimated to be around $400,000
 
Who is Matt Ox?
Matt Ox is a young American rapper, who is probably best known for his 2017 hit single entitled "Overwhelming", which has amassed over 30 million views on YouTube. Additionally, he is widely recognized for his collaboration with XXXTentacion on the 2017 hit single ""$$$", which has reached a total of over 100,000 plays on Spotify.
Early Life, Childhood and Education
Matthew Grau was born under the zodiac sign of Sagittarius on the 13th December 2004, in Philadelphia, Pennsylvania, USA. He was raised in the northeast Philadelphia neighborhood of Lawncrest by his mother Laurel, as his father committed suicide when he was still an infant.
Further personal details regarding his family's background, parent's vocations as well as whether he has any siblings or not, have never been publicly disclosed. When it comes to his educational background, the only available information indicates that he has been home-schooled by his mother; he is yet to matriculate.
Career
Heavily interested in music since his early years, under the influence of Kendrick Lamar, Eminem as well as Marilyn Manson, Soulja Boy and Lil B, young Matthew began to write his own verses at aged eight. At the age of 11 he took his music interests more seriously, even then deciding to make a career out of it.
Under the stage name of Matt Ox, at the age of just 13 he debuted in January 2017 when he released his first single, entitled "Pretty Penny". With his popularity on the rise, Matt Ox became tightly connected with several notable names of rap music, including Terell 'Finesse' Green and Rich 'F1lthy' Ortiz, who also served as his managers. In collaboration with producers known under the names of Forza and OogieMane, in February 2017 he released his second single, entitled "Low Key" which was soon after followed with several more releases, including singles such as "Problem Child", "Michael Myers" and "This N That".
However, the real breakthrough in Matt Ox's career occurred later that year, when in May he released his hit single entitled "Overwhelming". According to dazeddigital.com, although the lyrics are 'infectious' and 'agile and playful yap that sounds like a cute spin on the distinctive vocal signature', the real gem is the video behind it, which almost overnight went viral, with over 10,000 plays within a day of release – it is full of Matt's 'shenanigans' with fidget spinners in both hands, and is described as 'the liveliest bodega on the east coast'.
The video, directed by the Public Cinema Club, has amassed over 27 million views on YouTube, and has been covered by the XXL Magazine and The New York Times. All this attention has certainly helped Matt Ox to earn a huge dose of popularity, and establish himself as a prominent rapper.
Following the instant success of his previous releases, in September 2017 he signed a deal with Warner Bros. Records, and soon after released two more singles – "Messages" and "Youngest Coming Up". Later that year, Matt Ox made a live appearance in Los Angeles, California, after which he released three more singles, entitled "Yeah Yeah", "Athlete" and "Deposits".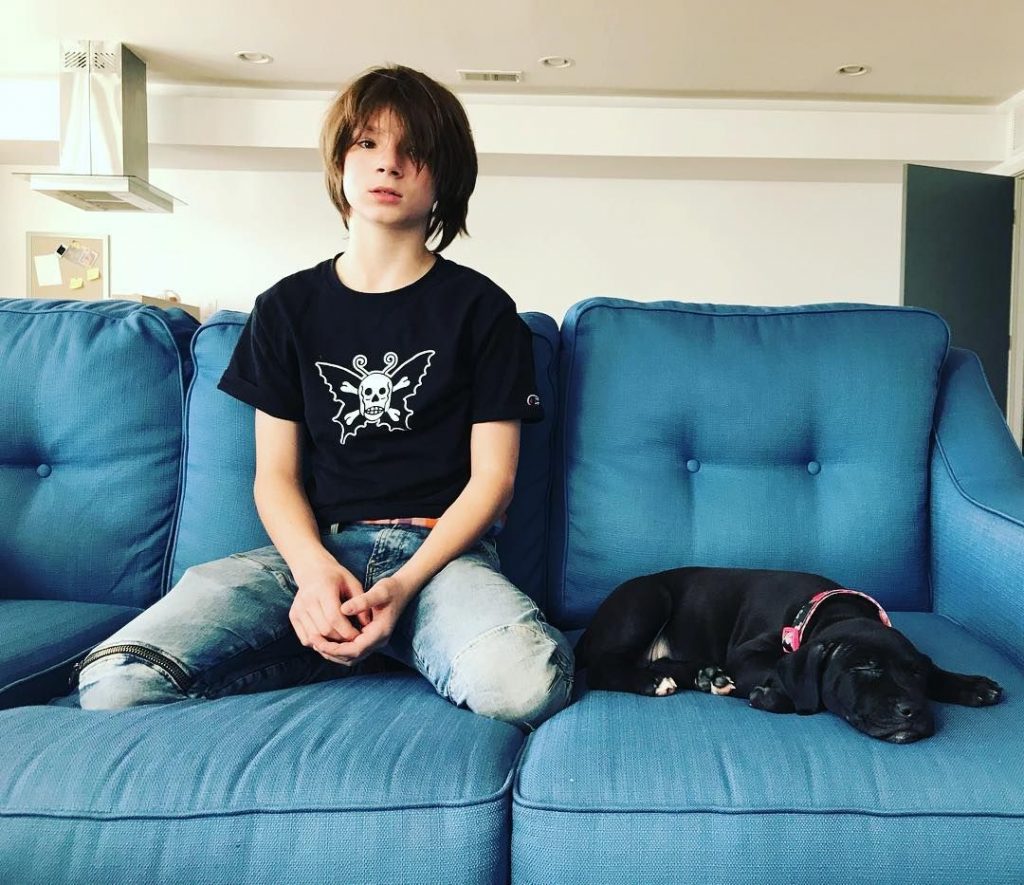 Further into the limelight Matt Ox came in March 2018, when after releasing singles "Tesla" and "Hop Scotch" featuring Zeus OX, he collaborated with XXXTentacion on his hit single "$$$", which received a great reception from fans, and was a huge commercial success, peaking at No. 2 on the Billboard's US Bubbling Under Hot 100 chart. In October 2018 he released his debut studio album – "Ox" – containing a 11 songs, including the hit singles "Valee" and "Chief Keef, Key!" while in December that year, Matt released en EP entitled "Oxmas".
In addition, since August 2017 Matt Ox also runs his own, eponymous YouTube channel, which currently counts nearly 20 videos that have amassed a total of more than 15 million views, as well as over 175,000 subscribers.
Personal Life
Despite being appointed as 'a new breed of superstar', and with all his popularity, Matt has somehow managed to keep his private life far from the mass media's attention, as there aren't any relevant yet available details about his personal life and any romantic connections – well, he's still just 15.
He is standing at 5ft 2ins (1.58m) tall and sports a slim and toned body.
Apart from the abovementioned, he is active on several popular social media networks such as Twitter, on which he has amassed nearly 30,000 followers, as well as Instagram, on which his official account – @mattox currently counts more than 625,000 followers. Matt Ox is also a founder, owner and the CEO of his own brand of merchandise and clothing, named OX Gvng.
Net Worth
Have you ever wondered how much wealth this 14-year-old American rap sensation has accumulated so far? How rich Matt Ox is? According to sources, it is estimated that the total of his net worth, speaking as of late-2019, revolves around the sum of $400,000, which has been acquired largely through his music sales and live performances, although an enviable amount also comes from his merchandise, for which his social media accounts are largely responsible.