Who is Maxi Iglesias?
Spanish actor and model Maximiliano Teodoro 'Maxi' Iglesias Acevedo was born in Madrid, Spain, on 6 February 1991, making Aquarius his zodiac sign. He has 35 acting credits, and is perhaps known best for starring as Chad Mendoza in 49 episodes of the crime action series "Duenos del Paraiso", which starred Wayne LeGette and Kate del Castillo, and follows Anastasia Cardona who was betrayed in the past, and has now risen to become the 'ruthless queen' of her territory.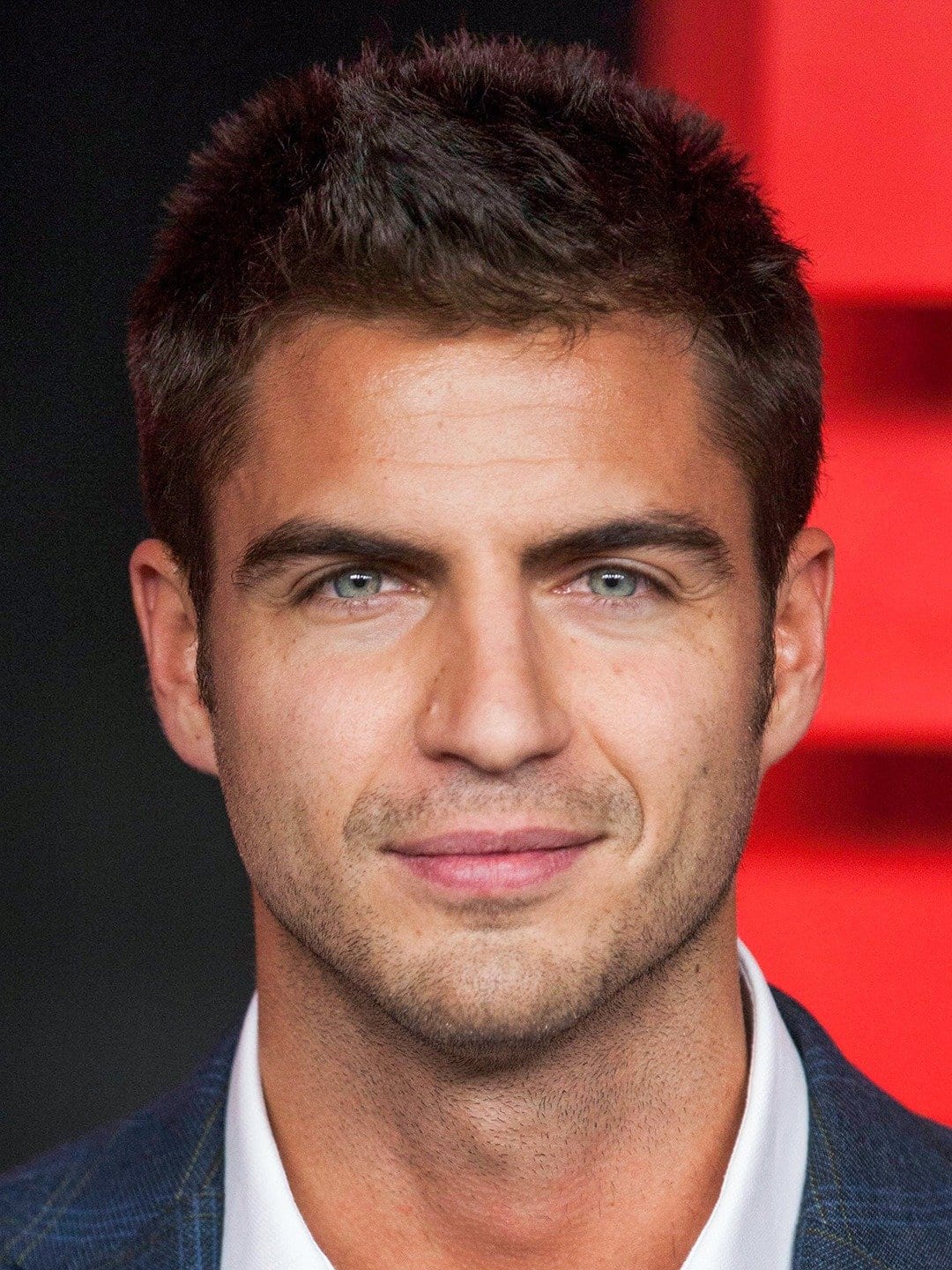 Education and early life
Maxi was raised as an only child in Madrid, by his mother Mercedes Acevedo and father Francisco Iglesias; not many details have been disclosed about his family, but it's believed that his mother worked at a supermarket, and that his father was a construction worker.
Maxi was only six years old when he made his debut film appearance, portraying Chico Nino in the 1997 romantic crime drama "My Brother's Gun", which starred Daniel Rodriguez and Nico Bidasolo, and was written and directed by Ray Loriga. Based on the novel by Ray Loriga, the movie follows a suicidal girl who's fallen for a young man on the run from the police – it won one of its three award nominations.
Maxi had no roles in the following eight years, wanting to focus on his education. He studied at Colegio Cardenal Spinola (high school) and was passionate about sports during his time there, playing soccer and basketball for the school teams. Maxi matriculated in 2009 and then focused on acting rather than pursuing a college degree.
Roles in TV series
Maxi's debut TV series role was playing Miliciano Joven in a 2005 episode of the romantic adventure "Amar en Tiempos Revueltos", and the same year saw him play Pablo in the episode "En Boca de Todos" of the action adventure "Hospital Central".
From 2008 through 2011, he played Cabano in 57 episodes of the comedy "Physics or Chemistry", which starred Andrea Duro and Ana Milan, and was created by Carlos Montero; it follows the lives of a group of teenagers; the series won only a single award. Also in 2011, Maxi played Angel in 14 episodes of the fantasy comedy "The Protected".
Tal día como hoy hace 4 años se estrenaba @ToledoLaSerie en A3. Lo hizo ante 3.541.000 espectadores y 19,7% share. pic.twitter.com/6d4Rq8CL3C

— Maxi Iglesias Site (@maxiiglesiasite) January 10, 2016
The year 2012 saw him star as Martin in all 13 episodes of the historical adventure "Toledo", and the following year saw him play Max in 21 episodes of the popular romantic drama "Velvet". In 2016, he portrayed Roberto Maranon in the thriller "Le Embajada", which starred Abel Folk and Belen Rueda, and follows Luis Salinas who's just become the new Spanish ambassador to Thailand; the series was nominated for three awards.
Maxi's three most recent TV series roles have been playing Dario in three episodes of the 2021 action crime adventure "Toy Boy", Vico Arimendi in six episodes of the 2023 romantic drama "Volver a Caer", and Yago Vera in 10 episodes of the 2023 drama "Los Artistas: Primeros Trazos".
Roles in movies
Maxi portrayed Hermano de Juan in the 2008 romantic comedy "8 Citas", and some of his following roles were in the 2009 comedy "Sex, Party and Lies", the 2009 adventure "After", and the 2010 short drama "Ocultas".
The year 2010 also saw him portray Lucas in the family comedy "El Diario de Carlota", which starred Andrea Ros and Lydia Fairen, and was directed by Jose Manuel Carrasco; it follows 17 years old Carlota who's in love with athlete Oriol, but has begun having sex with her friend Sergio. Maxi was then cast to appear in the 2011 horror thriller "Paranormal Xperience 3D", the 2012 adventure "El Secreto de los 24 Escalones", and the 2014 action comedy "Torrente 5".
In 2016, he played Vecino in the science fiction "En tu Cabeza", which starred Michelle Jenner and Hugo Silva, and was directed by Borja Cobeaga and Daniel Sanchez Arevalo; it follows the life of Andrea from year 2052, whose job is to travel back in time and insert ideas into people's minds.
Maxi's three most recent film roles have been in the 2017 short comedy "Desalia, la Pelicula", the 2019 comedy "Despite Everything", and the 2022 romantic comedy "Backpackers".
Other credits
Some of Maxi's recent talk-show appearances have been in "El Juego de los Anillos", "Lego Masters" and "La Noche D".
Awards and nominations
Maxi was nominated for a 2012 Fotogramas de Plata Award for Most Searched Performer on the Internet (Intérprete más Buscado en Internet).
Love life and relationships
Maxi's yet to speak about his love life in public, and thus not many details about it have been disclosed.
Back in 2020, rumors began spreading around the internet about Maxi being in a relationship with Spanish actress Carla Diaz, alongside whom he starred in the series "The Boarding School: Las Cumbres"; she has 22 acting credits and is perhaps known best for playing Nayat in 23 episodes of the action crime adventure series "El Principe", which aired from 2014 through 2016. Neither Maxi nor Carla have addressed the rumors about them dating.
It was revealed in December 2021 that he'd begun dating Peruvian actress Stephanie Cayo, who's appeared in 24 movies and TV series, and is probably known best for starring as Jess Pena in the 2020 crime action movie "Force of Nature"; it remains unknown whether or not Maxi and Stephanie are still together today, but it's believed that they split in December 2022.
Maxi seems to be unattached as of August 2023, hasn't married and doesn't have children.
Interesting facts and hobbies
Maxi's passionate about music; his favorite is house music, and he's today also working as a DJ.
He's an Instagram s,tar as over 2.2 million people are following him on the network today, while he's posted close to 1,500 pictures and videos onto the network; most feature him playing tennis, shooting for his TV series and movies, and working out at the gym.
Maxi enjoys spending his spare time in nature.
He likes to travel, and has been to Los Angeles, California USA on multiple occasions, while he's also visited several other US states, as well as a couple of European countries.
Brad Pitt's one of his favorite actors, and some of Maxi's favorite movies include "Bullet Train", "Once Upon a Time in Hollywood", and "Meet Joe Black".
Height, eyes and wealth
Maxi's age is 32. His hair's brown and eyes are blue, he's 5ft 10ins (1.77m) tall and weighs around 170lbs (78kgs).
Maxi's net worth's been estimated at over $5.5 million, as of August 2023.