Who is Alisha Lehmann?
Alisha is a Swiss professional footballer, soccer player, known for her performances as a forward playing for various clubs, including West Ham United in the English Women's Super League, and the Swiss national team; she's contributed significantly to the growth and popularity of women's football.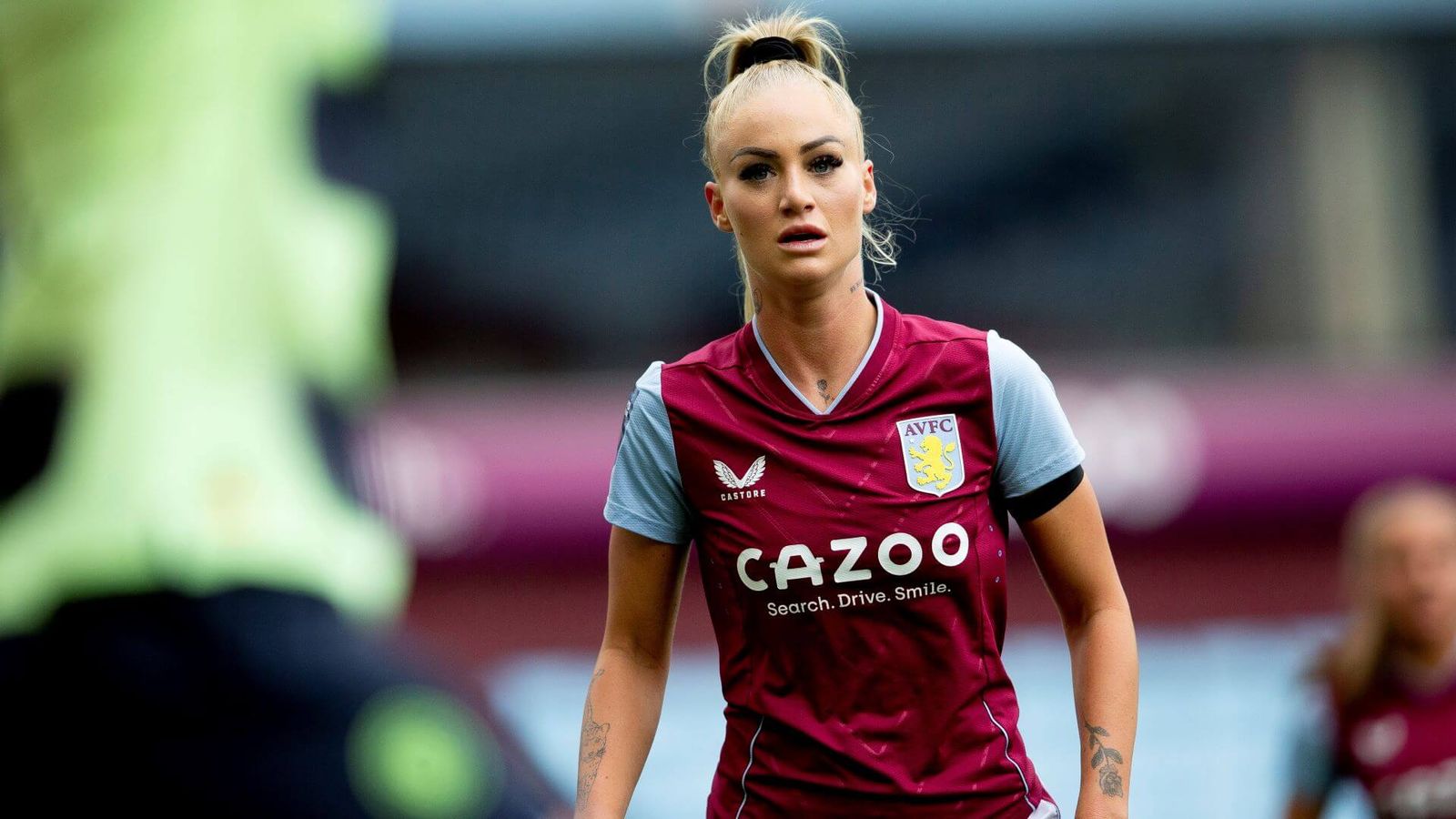 Wiki: Age, Childhood, and Education
Alisha Debora Lehmann was born on 21 January 1999, in Targertschi, Switzerland, and was raised in a supportive family. She discovered her passion for soccer at the age of five, inspired by her older brother and two cousins involved in sports. Playing alongside them during their leisure time, Alisha's affection for the sport flourished. Recognizing her talent, her parents encouraged her to pursue soccer seriously. They enrolled her in a local club where she could receive regular training and play opportunities, allowing her skills to flourish.
Career Beginnings
Alisha kickstarted her soccer journey at FC Konolfingen, as a youth player. Even during her early years, Lehmann displayed her talent and was selected to represent her country at the youth level. In 2015, she was a pivotal part of the Swiss team that achieved a remarkable feat, finishing as runners-up in the UEFA Womens Under-17 Championship.
Transitioning from her youth career, Alisha Lehmann stepped up to the senior level, starting her professional club career at BSC YB Frauen in Switzerland in 2015, and made an immediate impact. During her debut season, Alisha scored an impressive five goals in just six matches. The following season 2016-2017, Lehmann's goal-scoring prowess shone even brighter, as she found the back of the net 16 times in 18 appearances. Her consistent and stellar performances on the field made her a force to be reckoned with in the Nationalliga A. In the 2017-2018 season, Alisha further solidified her reputation as a prolific striker, continuing to shine, netting an impressive 23 goals in 28 appearances, establishing herself as one of the top players in the league.
In August 2018, Alisha Lehmann took a significant step in her career as she joined West Ham United, a newly-professional team in the FA Women's Super League. The move came after her standout performances at the 2018 UEFA Women's Under-19 Championship, for which Switzerland served as the host nation. The West Ham manager, Matt Beard, was greatly impressed by her talent and potential on the field, leading to her signing with the club. Lehmann's impact was immediate, and she quickly became a vital asset for the team. In April 2019, West Ham recognized her contributions by extending her contract. She remained with the club until the 2020-2021 season ended, and though her scoring wasn't on the same level as in previous seasons, she still scored nine important goals in 42 appearances.
Following her successful stint at West Ham United, Alisha Lehmann made a move to Aston Villa for the 2021-22 season. Joining the club, she continued to showcase her skills and made 23 appearances, contributing four goals during her first season with the team. Her performances and impact on the field earned her praise and recognition, leading to Aston Villa offering her a one-year contract extension for the 2022-23 season.
International Career, Women's World Championship in New Zealand/ Australia
Alisha Lehmann's international career has been filled with notable achievements. Making her debut for the Switzerland national team in October 2017, she wasted no time in leaving her mark by scoring her first international goal against Finland at the 2018 Cyprus Women's Cup on 2 March.
However, in 2022, Lehmann faced a personal difficulty and opted not to be available for the UEFA European Women's Football Championship, feeling that she wasn't "mentally ready" to participate in the tournament. Nevertheless, she returned for the 2023 FIFA Women's World Cup qualifying, and with two goals helped the national team secure a spot in the FIFA Women's World Cup in Australia and New Zealand.
During Switzerland's debut match in the group stage against the Philippines, they secured a win, but Lehmann didn't find the net. Subsequently, she faced challenging encounters against New Zealand and Norway, both matches ending in goalless draws, and so qualified for the knockout stage, but were beaten 5-1 by Spain  Although she didn't score in the tournament, Alisha has won the hearts of many because of her determination and looks, and is now one of the most popular women's football players in the world.
Despite the presence of world-class players like Alex Morgan, Marta, Ada Hegerberg, Samantha Kerr, and Alexia Putellas, Alisha Lehmann stands out as the most eye-catching player at this year's top FIFA tournament.
Net Worth
According to authoritative sources, Alisha Lehmann's net worth is estimated at $2 million, as of mid-2023.
Personal Life, Dating, Sexuality, Girlfriend, Boyfriend
Alisha has been open about her sexual orientation as lesbian and bisexual. This journey of self-discovery led her to a meaningful relationship with fellow Swiss international footballer Ramona Bachmann. They became an inspiring couple for the entire community, and many followed in their footsteps. This only helped shed light on LGBTQ+ representation in football. Despite being openly lesbian players, they had to set aside their romance when their teams faced each other on the field. Their relationship became part of the BBC Three documentary "Britain's Youngest Football Boss".
Later, she embraced her identity and came out as bisexual, openly announcing a relationship with an Aston Villa men's team player, Douglas Luiz. Alisha and her partner quickly became a footballing power couple. However, as Alisha's popularity grew off the pitch, their relationship faced challenges. When she was offered a chance to participate in a calendar to showcase her sexy side, her partner expressed disapproval. This led to frequent arguments, and eventually Alisha decided to end the relationship, feeling overwhelmed by the situation.
Alisha is currently single and focused only on football.
Appearance and Body Measurements
Alisha has blonde hair and blue eyes. She stands at a height of 5ft 5ins (1.65m), weighs approximately 115lbs (52 kg), with vital statistics of 35-27-35, bra size 34B.