Who is Mhoni Vidente?
Cuban astrologer, clairvoyant and psychic Mhoni Vidente was bo,rn as Rafael Martinez de Leon in Cuba on 21 March 1978, meaning that her zodiac sign's Pisces. She has successfully predicted several events, although she's also failed to predict correctly a number of times; Mhoni's probably only known for her failed prediction of the death ofCuban President Fidel Castro, who was a revolutionary and optician and who died on 25 November 2016, aged 90, while Mhoni claimed that he would die on 31 August 2015.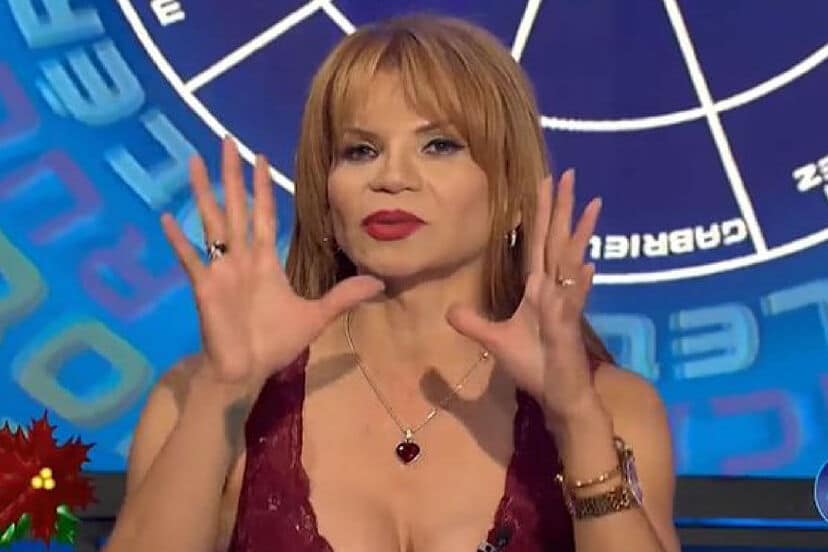 Education and early life
Mhoni was raised in Cuba by her parents, about whom she prefers not to speak in public because she respects their privacy, and she hasn't spoken about having brothers and sisters either, which has made her fans believe that she's an only child. Mhoni was born a boy, but became a woman later on in life.
She's revealed that she was 11 when she was struck by lightning on 13 May 1989, and Mhoni believes that this was the time when she 'received' psychic powers; she was left unconscious and dreamed of entering a large cave full of both demons and people. She was counted 72 demons, and was able to walk on water on the nearby river; Mhoni was then approached by a white woman with black hair who was floating, and was 'cold and hot simultaneously'. The two walked together until Mhoni's grandmother woke her up.
Two weeks later, on 27 May, Mhoni dreamt of the same woman who told her that she was to predict the future for other people; she eventually began believing that the woman was the Virgin Mary.
Mhoni studied at a local high school in Cuba and upon matriculating in 1996, didn't attend college.
Mhoni's predictions
Mhoni's revealed that her name comes from 'money', as her friends nicknamed her that because she attracted luck.
Subsequently, people often came to her seeking advice in regards to their future, and Mhoni was eventually noticed by Cuban producer Alexis Nunez, who invited her to star in the comedy show "Sabadazo"; it also starred Laura Gonzalez, Cecilia Galiano and Omar Haparro, and follows the lives of several friends. Mhoni joined the cast on 19 October 2011, and quit in June 2014, because her partner had become jealous of her work in the entertainment industry; they had been together for three years and had plans to marry, but then separated. Some people have stated that it's strange how Mhoni was unable to foresee the separation.
Mhoni's revealed that she believes in spells, witchcraft and negative energies, as well as in astrology, and that she supports spiritualism; she believes number 13 to be linked to predicting the future.
¡Dinero, salud y amor! 👁️🔮 Descubre las predicciones de tu #horóscopo para este #martes 04 de julio. 🤩✨https://t.co/T9GtxMIxbL

— TV Azteca Quintana Roo (@AztecaQRoo) July 4, 2023
She once stated on a talk-show that the late American singer Jenni Rivera would die, and she was 43 when her plane crashed on 9 December 2012; Mhoni then claimed that Jenni had contacted her from the afterlife. Mhoni went on to make a lot more false predictions than right, but people tend to focus on when she's been right; this is known as 'the Jeane Dixon effect'. She also always 'predicts' things that are highly likely to happen, including that people who are close to death will die, that celebrities who've just married will become pregnant, and that people who've been together for a very long time will marry.
Mhoni predicted that Brazil, Argentina, the Netherlands and Germany would be in the final four of the 2014 World Cup Brazil, and that Brazil would win it; the four did indeed make their way to the semi-finals, but Germany won the World Cup.
When Robert Gomez Bolanos was 85 and in critical health, Mhoni stated that he would die on May 2014, but he died on 28 November of the same year. She predicted in May 2022 that Saul 'Canelo' Alvarez would be victorious in his match against Dmitry Bivol, but the opposite happened, with Dmitry defending his World Boxing Association (WBA) World Light Heavyweight Champion title.
Mhoni also stated that the Devil and God would come down to Earth to fight in 2022.
Her worst prediction still remains when she stated that Donald Trump wouldn't become the 45th US president.
Love life and husband
Mhoni prefers to keep the details of her love life to herself, and hasn't spoken in public about any men whom she's been with, with the exception of the above mentioned man whom she nearly married.
It's widely believed that Mhoni's been in a relationship with a non-celebrity Cuban man for more than five years now, but that she prefers to keep this to herself because of how her 'fame' might affect the relationship; this hasn't been addressed by Mhoni.
Some claim that she's bisexual and has been with both men and women, but this hasn't been confirmed either.
Mhoni seems to be unattached as of August 2023, hasn't married and doesn't have children.
Interesting facts and hobbies
Mhoni's official YouTube channel was launched on 10 July 2014 and there are today more than 2.2 million people subscribed to it, while all her 2,400 videos combined have been watched nearly 400 million times; most of these feature Mhoni's performing rituals, reading the horoscope, and making various predictions.
Close to two million people are following her on Instagram today, and she's posted over 8,500 pictures and videos onto the network; most of her content is about spirituality, religion and predicting the future.
She's tweeted more than 130,000 times since the launch of her Twitter account in July 2009, and more than 1.4 million people are following her on this network.
Mhoni's taking good care of her physique as she does yoga on a daily basis.
One of her favorite actresses is Meryl Streep, and some of her favorite movies include "Out of Africa", "Into the Woods" and "The Post".
Height, eyes and wealth
Mhoni's age is 45. She has brown eyes and long brown hair, is 5ft 7ins (1.7m) tall and weighs around 165lbs (75kgs).
Mhoni's net worth's been estimated at over $1.5 million, as of August 2023.