Who is Lauren Alexis?
Lauren is a British social media personality and content creator, who has gained popularity through her presence on platforms such as YouTube and Instagram. On her YouTube channel, she used to post vlogs, fashion hauls, and other lifestyle content, while on Instagram, she shared photos and stories about her life and adventures. Moreover, she is recognized for her OnlyFans account.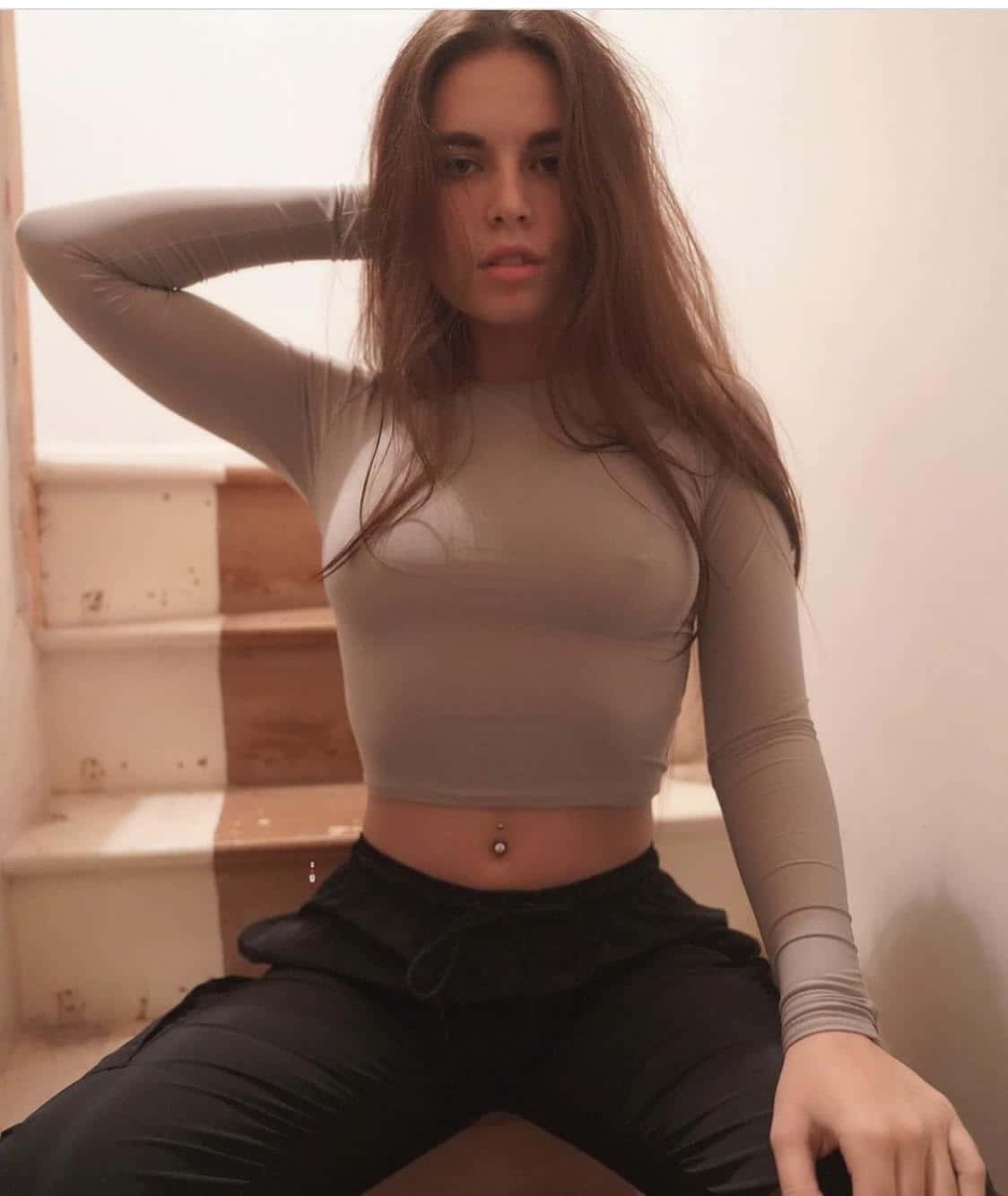 Wiki: Age, Childhood, and Education
Lauren Alexis was born on 5 March 1999 in Essex, England, then later moved to London. She has a sister and a brother, but their names aren't widely known. Details about her education, parents, and their jobs are not publicly available either, as she continues to remain a mysterious celebrity.
Career and YouTube Popularity
Lauren Alexis began her journey on YouTube in June 2016, by creating her first channel called Lauren Alexis Vlogs, soon renamed to simply Lauren Alexis. After a few unpopular videos, she edited them from her channel and returned in 2017. Now, her first video, "THIS NEEDS TO BE DISCUSSED … ?" talks about deep fake adult content she encountered of herself on the infamous adult content website.
She continued making new videos about personal situations, such as "My First Time", then "Going Through My Snapchat Memories", and others. However, Alexis has turned this channel into a Try On Haul corner of her online presence since then, and  is her widely recognizable channel, with more than 1.5 million subscribers.
Her videos have garnered more than 288 million views. Some of her most popular include "ULTIMATE SEXY BOOTY SHORT TRY ON HAUL", with more than 10 million views, then "NAUGHTY SPIN THE WHEEL CHALLENGE *HOT*", which has been viewed over 8.5 million times, and "ATTEMPTING NAUGHTY YOGA CHALLENGE *HOT*", which has over eight million views, in addition to numerous other videos that have over a million views, and have only increased her popularity.
Other YouTube Channels
In addition to her main YouTube channel, Alexis has launched several other channels over the years, that cover differing content.
With the expansion in popularity of the Autonomous Sensory Meridian Response-related videos (ASMR) videos, Lauren jumped on the train in 2019 and started the YouTube channel Lauren Alexis ASMR. She had been receiving a bunch of requests for quite some time, and decided to indulge her fans. Her first video, "ASMR that will make you TINGLE," was uploaded in October 2020, and she's continued to delve into the world of ASMR and so far has amassed just under 200,000 subscribers on this particular channel, and her videos have garnered more than 27 million views. Some of her most popular videos include "ASMR | Soft Kisses, Ear Massages, Soft Whispering", with 1.2 million views, then "ASMR | 3DIO Intense Ear Eating & Ear Licking", which has been viewed 1.1 million times, and "ASMR | Mouth Sounds, Personal Attention & Soft Whispering", among numerous other videos that have a significant number of views that has only added to her popularity.
Lauren launched the YouTube channel Lauren Alexis TV in November 2021 to speak further about her success. The channel showcased her comedic skills and her determination to succeed, as she completed different challenges asked by her fans. The channel only has 16 videos uploaded, but she's amassed over 130,000 subscribers on this channel, and her videos have been viewed more than seven million times. Some of her most popular include "LAUREN ALEXIS VS SUBSCRIBER – DARE PONG", with over 1.2 million views, and "LAUREN ALEXIS ATTEMPTS YOUR HOT CHALLENGES.. *EXTREME*", which has been viewed more than 860,000 times, among several other popular videos with hundreds of thousands of views, further increasing her popularity.
To speak further of her success, Lauren has another YouTube channel, with around 135,000 subscribers, entitled Lauren Alexis Reacts. She launched this channel back in February 2022, and after uploading over 330 videos, she just stopped uploading. The first video on this channel was "REACTING TO CRAZY TWITCH FAILS", uploaded the same month she started the channel. Until October of the same year, she posted rather frequent, and the popularity of this channel soared through the roof, getting to more than 40 million views. Some of her most popular videos on this channel include "REACTING TO CRISTIANO RONALDO 50 LEGENDARY GOALS", which has over 240,000 views, then "REACTING to WROETOSHAW BEING WROETOSHAW FOR 8 MINUTES", with more than 215,000 views, and "REACTING to MOMENTS THAT MADE ISHOWSPEED FAMOUS", which has just over 200,000 views among many other videos on the channel. However, she stopped uploading and focused her interest and attention on other outlets.
Instagram and TikTok
In addition to her YouTube fame, Lauren is popular on other social media outlets, including Instagram and TikTok. Her Instagram account boasts two million followers, which she earned by uploading provocative pictures in bikinis and other revealing clothes.
On the other hand, her impressive TikTok portfolio has more than 2.5 million followers and over 44 million likes. All of her videos are imbued with sex energy and related content, which has kept people mesmerized, further increasing her popularity.
OnlyFans Account
In addition to all her other accounts online, Lauren Alexis doesn't shy away from the popular OnlyFans platform. She has left the subscription-free, meaning she doesn't charge for content on this particular outlet. So far, she has more than 100 pictures and videos on OnlyFans.
Net Worth
According to authoritative sources, Lauren Alexis's net worth is estimated at $500,000, as of mid-2023.
Personal Life, Dating, Boyfriend, Single
Lauren Alexis has been very secretive about her personal life, which has sparked numerous rumors, linking to several celebrities, but nothing has been confirmed. According to some reports, Alexis dated Australian MMA fighter, Cole Miller, and is also said to have dated a man named Zack Bruell in 2018.
Appearance and Body Measurements
Lauren Alexis has brown hair and brown eyes. She stands at the height of 5ft 5ins (1.65m), weighs approximately 120lbs (55kgs), with vital statistics of 34-26-35, and bra size 33C.