Nell Burton Wiki
She is a celebrity child, and although Nell Burton is perhaps known best as the daughter of the filmmaker, Tim Burton, and the famed actress Helena Bonham Carter, she has her own army of fans. There are a few Instagram accounts made by her fans, and she has her own page on the website Fandom. Nell was born under the zodiac sign of Sagittarius on 15 December 2007, which makes her 15 years old as of September 2023. She holds British nationality since she was born in London, England.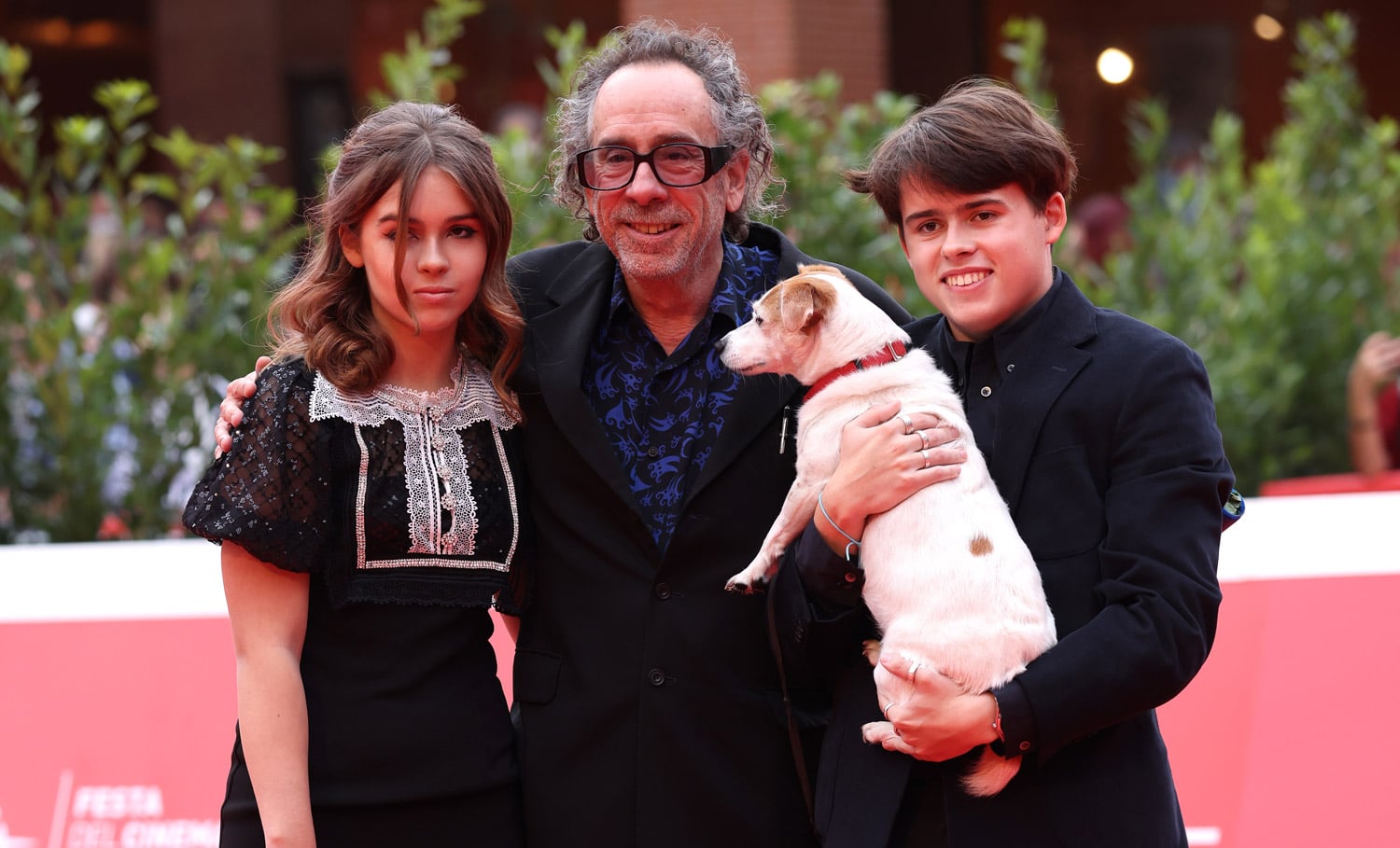 Nell has an older brother, Billy Raymond Burton, who was born under the zodiac sign of Libra on 4 October 2003, so will soon celebrate his 20th birthday. He's also made appearances in several of their father's movies.
As mentioned, there are some Instagram accounts under Nell's name made by her fans, and one of them has been followed by nearly 500 people. The photos posted on this account are mostly when Nell was a young girl, and there are no photos of Nell now when she's a teenager, so many assume that Nell prefers to keep her life private.
Movie appearances
Nell made her first movie appearance as a toddler, an adorable baby at Dock in the movie "Alice in Wonderland", directed by her father Tim Burton, in which her mother, Helena Bonham Carter, played the Red Queen, starring opposite Johnny Depp as a Mad Hatter and Mia Wasikowska as Alice.
Next, Nell was seen as a Little Girl at the Train Station in the 2012 fantasy comedy "Dark Shadows", then two years later, she made an appearance as Girl at Park in the biographical drama "Big Eyes", about the life of the painter Margaret Keane.
How did her parents meet? Are they married?
Tim Burton and Helena Bonham Carter met for the first time when he cast her to play in his 2001 movie "Planet of the Apes", during which the two began their relationship. After their son was born, they lived in adjoining houses in Belsize Park, London, one belonging to each of them, and they connected the two. In 2006, they bought the Mill House, which was owned by Helena's great-grandfather.
When Helena gave birth to Nell, she spoke about her struggles with infertility, but saying that she and Tim even considered in vitro fertilization.
It isn't clear if the two ever married, however, when they announced their separation in December 2014, Helena commented that 'with divorce, you go through massive grief' thus many believe that they were wed.
Both Tim and Helena continued with their lives, and as of September 2023, he's in a relationship with the famous Italian actress Monica Bellucci, while Helena is in a long-term relationship with art historian Rye Dag Holmboe; their romance has been the subject of various rumors, mostly because Helena is 21 years older than her boyfriend.
Briefly about Nell's father, Tim Burton
The acclaimed filmmaker and visionary artist, has left an indelible mark on the world of cinema, with his unique and imaginative storytelling. Born Timothy Walter Burton under the zodiac sign of Virgo on 25 August 1958, in Burbank, California USA, he holds American nationality and comes from a family of German, Swedish, Norwegian and Croatian descent from his mother's side, while through his father, Tim has English, French, Scottish and Dutch heritage.
Tim's creative journey has taken him from the outskirts of Hollywood to becoming one of the most iconic directors of his generation. When it comes to his educational background, he attended a local high school, and upon matriculating in 1976, he enrolled at the California Institute of the Arts, from which he graduated in 1980 with a Bachelor's degree in Arts (Character Animation),.
From a young age, Burton was drawn to the world of fantasy and the macabre. His childhood fascination with monsters and the strange would go on to shape his signature style. After graduating, he began his career at Disney as an animator, but it was clear that his offbeat and darkly whimsical ideas didn't quite fit the Disney mold. He was fired after he presented his movie "Frankenweenie", since the Disney Company found that the movie would be too dark and scary for children.
In 1985, Tim's career took a major leap when he directed "Pee-wee's Big Adventure", the film a quirky and imaginative journey filled with eccentric characters and bizarre landscapes. It marked the beginning of Tim's collaboration with actor Paul Reubens, and showcased his unique directing style, setting him on the path to stardom.
Tim's career flourished in the late '80s and early '90s, with iconic films such as "Beetlejuice" and "Edward Scissorhands". These films, with their dark humor and gothic aesthetics, cemented his status as a master of the fantastic and the bizarre. His work often delved into the lives of outsiders and misfits, resonating with audiences who appreciated his unique story-telling.
In 1989, Burton took on the challenge of bringing the Caped Crusader to the big screen with "Batman". Starring Michael Keaton as Batman and Jack Nicholson as the Joker, the film was a massive success and helped revitalize the superhero genre in cinema. Tim's gothic take on Gotham City and complex characters left an indelible mark on the Batman franchise.
Sweeney Todd: The Demon Barber of Fleet Street (2007) dir. Tim Burtonpic.twitter.com/lT56pOwwII

— cinesthetic. (@TheCinesthetic) January 29, 2023
Throughout his career, Tim Burton developed lasting collaborations with actors such as Johnny Depp and Helena Bonham Carter, who became synonymous with his films. Johnny Depp's roles in films "Edward Scissorhands", "Sleepy Hollow", and "Sweeney Todd", among others, showcased their creative synergy.
Over the years, Tim has received critical acclaim and numerous awards – 79 award nominations and 29 wins – including Golden Globes and Academy Award nominations. His influence on pop culture is undeniable, as his characters, such as Jack Skellington and Edward Scissorhands, have become cultural icons.
Briefly about her mother, Helena Bonham Carter
Helena Bonham Carter, the celebrated actress known for her remarkable talent and distinctive roles, has graced the world of entertainment with her captivating performances. Born under the zodiac sign of Gemini on 26 May 1966, in London, England, she holds British nationality and comes from a family of English, Irish, French, Spanish and Ashkenazi Jewish descent. She was raised by her parents, Elena Bonham Carter (nee Propper de Callejon), a psychotherapist, and Raymond Bonham Carter, a prominent merchant banker, known for representing the Bank of England at the International Monetary Fund.
Helena's love for acting developed at a young age, however, she kept her passion secret. When it comes to her educational background, she attended the prestigious South Hampstead High School, and upon matriculating in 1984, she applied unsuccessfully to Cambridge University, then concentrated on her acting career. Her breakthrough came in the mid-'80s, when she was cast in the movie "A Room with a View"; her portrayal of the free-spirited Lucy Honeychurch earned her critical acclaim. Helena received her first Oscar nomination for Best Actress in a Leading Role for her portrayal of Kate Croy in the 1997 movie "The Wings of the Dove".
Throughout her career, Helena has become known for her ability to immerse herself in a wide range of characters. Her collaborations with acclaimed directors like Tim Burton have resulted in memorable performances, such as her roles in "Fight Club", "Corpse Bride", and "Sweeney Todd", just to name a few. Her unique blend of beauty and quirkiness has endeared her to both audiences and film-makers alike.
Among her many notable performances, her portrayal of Bellatrix Lestrange in the "Harry Potter" film series stands out. Her portrayal of this dark and unhinged character added depth to the Wizarding World and showcased her versatility as an actress. Additionally, her role as Queen Elizabeth in "The King's Speech" brought Helena her second Academy Award nomination, this time for Best Performance by an Actress in a Supporting Role, further solidifying her status as a highly respected actress.
Helena's talent extends beyond the silver screen. She has ventured into theater, gracing the London stage in productions such as "The Woman in White" and "A Midsummer Night's Dream". Her foray into television with her role as Princess Margaret in "The Crown" (2019-2020) earned her widespread acclaim, and showcased her adaptability as an actress.
Throughout her illustrious career, Helena Bonham Carter has received numerous accolades, including the British Academy of Film and Television Arts (BAFTA) Awards, Golden Globe Awards, and Academy Award nominations. Her ability to inhabit complex and often eccentric characters with depth and authenticity has left a lasting impact on the world of cinema.
Beyond her acting prowess, Helena Bonham Carter is known for her advocacy on various social and humanitarian issues. She's been involved in initiatives supporting women's rights and mental health awareness. Her personal life has also been of interest to the public, including her long-term relationship with director Tim Burton, father of her two children.