• Omar Gosh is an American YouTuber and ghost hunter, who has gained fame through his channel, which now has close to three million subscribers.
• He was born in Tampa, Florida and graduated from the University of South Florida with a Bachelor's degree in videography and filmmaking.
• He initially made comedy and prank videos, but shifted to exploring haunted locations in 2016.
• He has an additional YouTube channel, 'The Omar Gosh Family', and is active on Instagram and Twitter.
• His net worth is estimated to be around $1 million.
 
Who is OmarGoshTV?
OmarGoshTV is an American YouTuber, who has gained fame through his channel, on which he uploads videos from various haunted locations throughout the USA, including Spook Hill, Waverly Hills Sanatorium, and others. He now has close to three million subscribers, and the number is constantly increasing.
So, do you want to find out more about OmarGoshTV, from his childhood years to most recent career endeavors, including his personal life as well? If yes, then stay with us for a while, as we introduce you to this prominent YouTuber and ghost hunter.
OmarGoshTV Wiki: Real Name, Childhood, and Education
Born Omar Gosh on the 14th March 1982 in Tampa, Florida USA, he has rarely talked about his childhood years – all we know is that he is the oldest of three children, with a younger brother and sister. In regards to his education, following his high school matriculation, Omar enrolled at the University of South Florida, from which he graduated with a Bachelor's degree in videography and filmmaking.
Career Beginnings
Before he became OmarGoshTV, he was a hairdresser, can you believe it? Well, yes, he was working in a saloon, but over time he grew tired of it and started looking to change his calling. He launched his YouTube channel in November 2011, but before he started exploring haunting locations, he was making comedy and prank videos. One of his first was "Giving Kids a Terrible Christmas Gift", which now has around 105,000 views, while one of the first videos to reach a million views was "Frog in the Toiler Prak- Funny Pranks On Family", which now has over 1.5 million views.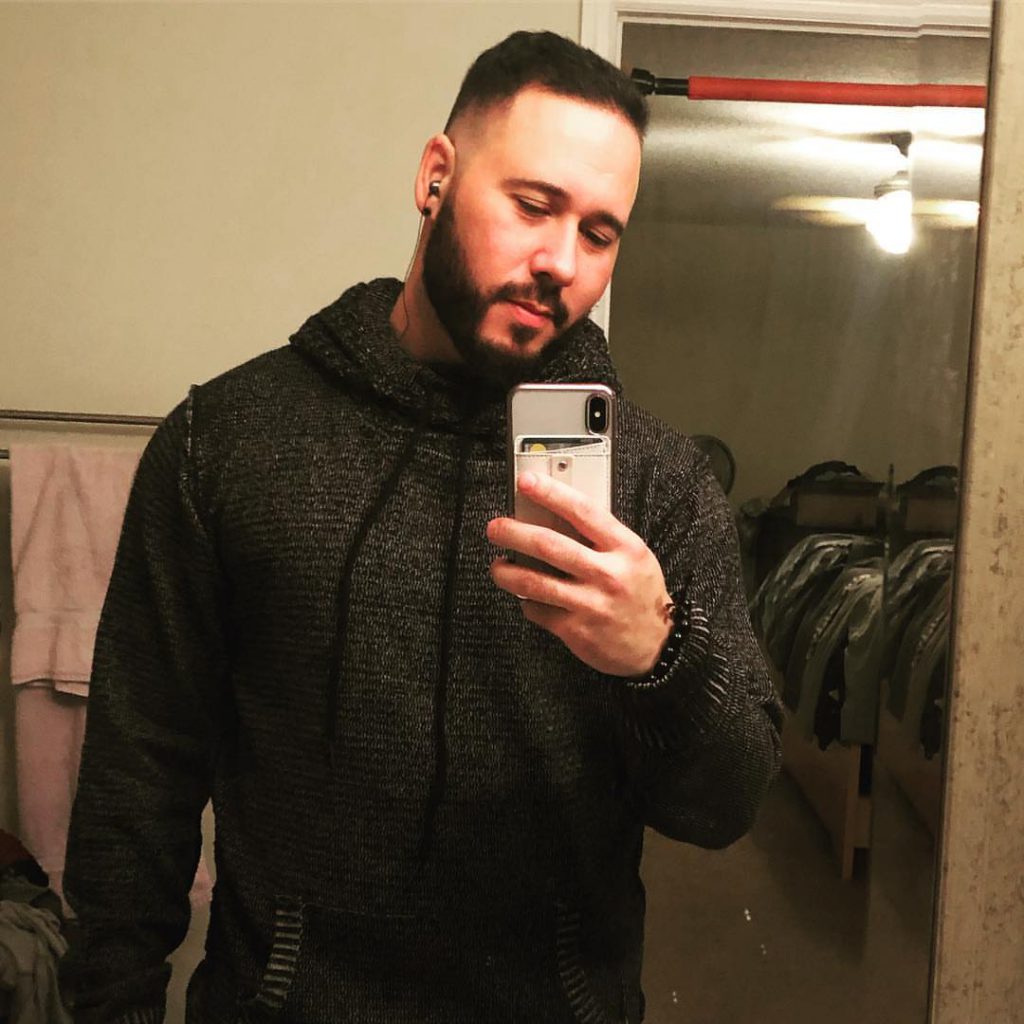 He continued with funny videos and his popularity increasing, and it was in 2016 that he started exploring the supernatural. The first video that showcases his infatuation with the supernatural is "Real Hunted Cemetery in Florida" – which presently has more than 1.1 million views – shot at Spring Hill Cemetery in Brooksville Florida, which has quite a few stories connected to the supernatural. He made more videos on the topic, reporting from various locations, from haunted cemeteries to houses and caves, which only increased his popularity.
Rise to Prominence
With every new video from a haunted location, Omar was attracting more people to his channel, and in early 2017 he already had 500,000 subscribers. This number continued to increase. and before 2017 ended, he reached a million subscribers. Nowadays, OmarGoshTV has over three million subscribers, and his videos have been viewed more than 425 million times. Some of his most popular videos include "Not Having Enough Money Experiment – Faith In Humanity Restored", which has over 13 million views, then "Haunted Clown Tunnel (Going All The Way New Haunted Tunnel", with over 12 million, and "Haunted Queen Mary Ship At 3AM – Ghost Haunting In a Haunted Ship", which has more than nine million views, among numerous others, that have only increased his wealth.
Family Blog
In addition to his main YouTube channel, Omar has another channel – The Omar Gosh Family -on which he uploads videos related to his personal life. He has shared a number of personal stories, and so far has attracted more than 780,000 subscribers, with his videos having more than 90 million views, which has also added to his net worth.
Is OmarGoshTV Fake?
He, like many other hunters for the supernatural, has been accused of faking his videos and that he's overly dramatic about nothing. However, when asked about it, he has stated that why would he fake it and subject people and himself into life threatening situations for nothing? Well, do you believe?
My Cookie is doing a bit better. Thanks for your healing prayers FAM ❤️ pic.twitter.com/whfUQAAU42

— OmarGoshTV (@OmarGoshTV) July 2, 2019
OmarGoshTV Net Worth
Since launching his career OmarGoshTV has become a star, and his newfound fame has steadily contributed to his wealth. So, have you ever wondered how rich OmarGoshTV is, as of mid- 2019? According to authoritative sources, it has been estimated that OmarGoshTV's net worth is as high as $1 million, which is quite decent, don't you agree? Undoubtedly, his wealth will increase in the upcoming years, assuming that he successfully continues his career.
OmarGoshTV Personal Life, Marriage, Children, Wife, Divorce
What do you know about Omar's personal life? Well, this YouTube star has been quite open about the ups and downs that have happened to him. Well, he was married to Melissa, with whom he has three children, but the two divorced in November 2018, and since then he has moved on, and is now in a relationship with a woman named Tiphanie Kiker-Holmes.
OmarGoshTV Internet Fame
YouTube has made him famous, and since then he has expanded his popularity to social media platforms, especially Instagram and Twitter. His official Instagram page has over 280,000 followers and has mostly been used to share some events from his personal life, such as time spent with his new girlfriend, but also enjoying some free time with his children and friends, among numerous other posts. You can find Omar on Twitter as well, on which he has more than 100,000 followers, and has shared with them some of his personal struggles, but also ideas and opinions, all of which you can see on his official page.
So, if you aren't already a fan of this prominent YouTuber, then this is a perfect opportunity for you to become one, just skip over to his official pages, and see what he is up to next.
Movies
Writer
| Title | Year | Status | Character |
| --- | --- | --- | --- |
| Crown Point | 2013 | Short writer completed | |
| Tipsy | 2014/I | Short story / co-writer | |
Producer
| Title | Year | Status | Character |
| --- | --- | --- | --- |
| Crown Point | 2013 | Short executive producer / producer completed | |
| Tipsy | 2014/I | Short executive producer / co-producer | |
Director
| Title | Year | Status | Character |
| --- | --- | --- | --- |
| Crown Point | 2013 | Short completed | |
| Tipsy | 2014/I | Short | |
Actor
| Title | Year | Status | Character |
| --- | --- | --- | --- |
| Out of Character | 2013 | Short | Stage Manager |
Casting Director
| Title | Year | Status | Character |
| --- | --- | --- | --- |
| Tipsy | 2014/I | Short | |
Editor
| Title | Year | Status | Character |
| --- | --- | --- | --- |
| Tipsy | 2014/I | Short | |
Sound Department
| Title | Year | Status | Character |
| --- | --- | --- | --- |
| Tipsy | 2014/I | Short sound editor | |
Source:
IMDb
,
Wikipedia