Who is Paquita La Del Barrio?
Mexican singer-songwriter and actress Francisca Viveros Barradas, probably known better by her professional name Paquita la del Barrio, was born in Alto Lucero, Veracruz, Mexico on 2 April 1947, making her zodiac sign Aries. She's perhaps known best for her music, which is a mix of boleros, rancheras and other Mexican contemporary and traditional music genres.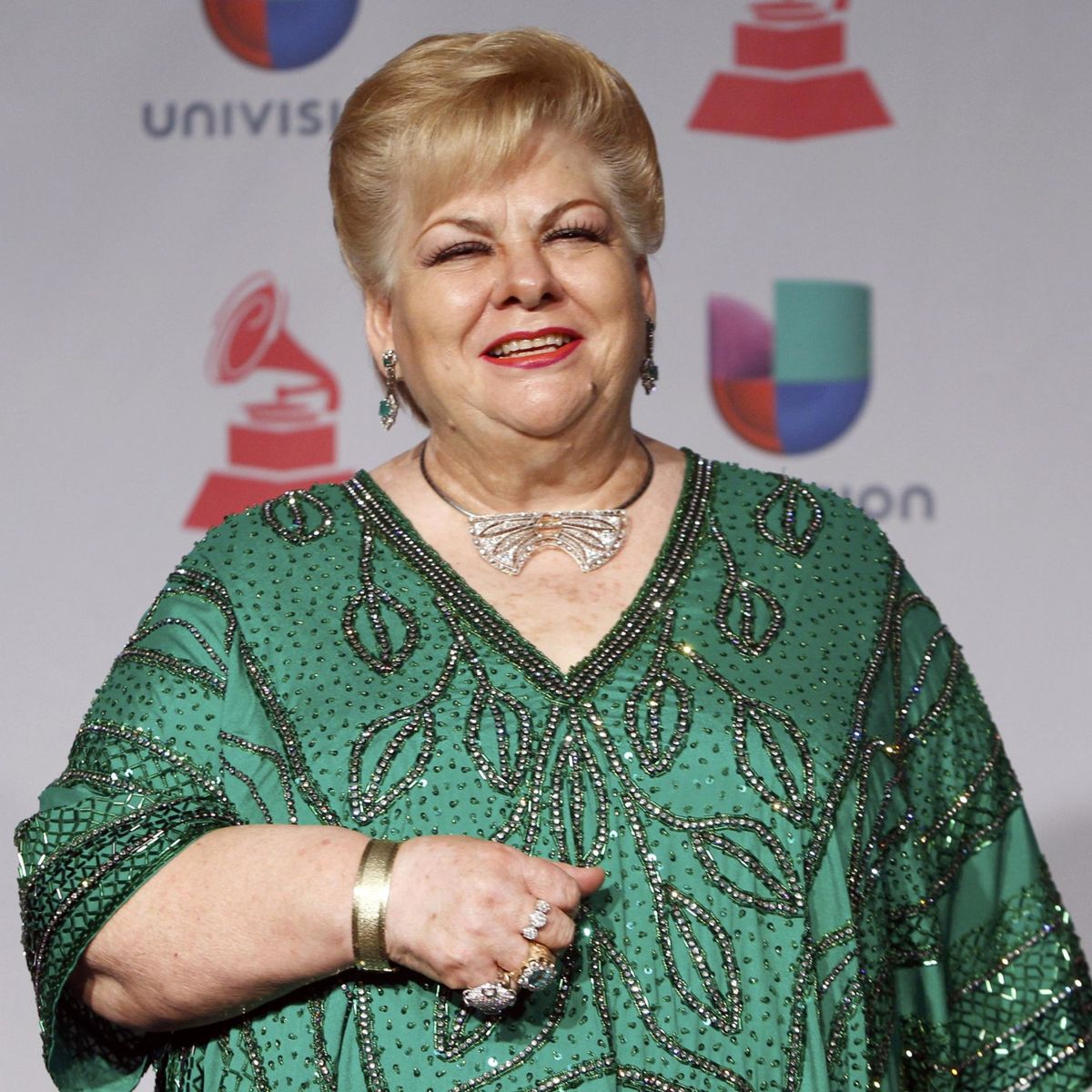 Education and early life
Paquita was raised alongside her sister Viola Viveros in Alto Lucero, by their father Tomas Viveros and mother Aurora Barradas; no other details have been disclosed about Paquita's family, because she respects their privacy.
She fell in love with singing at a very early age, and was nine when she began taking lessons. Paquita studied at a local high school in Alto Lucero and was passionate about several activities during her time there, including singing, acting and creative writing.
She matriculated in 1965, and although Paquita hasn't spoken about her further education, it's believed that she attended college, from which she graduated with a Bachelor's degree in 1969.
Music career
Paquita launched her singing career in 1970 in Mexico City, performing once a week at the restaurant Colonia Guerrero where she quickly became a star, with customers returning every week to listen to her sing. It was during this time that she chose 'Paquita la del Barrio' as her stage name.
She released her long-play "Paquita Y Sus Boleros Romanticos" in 1982, but it was only in 1986 that she became more widely popular, after appearing in a Televisa show and signing a contract with CBS Records. What made Paquita popular in Mexico and other Latin countries was her lyrics in which she pointed her finger at the 'macho' and sexist males, blaming them for causing problems in relationships, and calling them fools and clowns ('bobos y tontos'). One of her most popular songs is "Rata de dos Patas", in which she compared a former lover to various vermin, including cockroaches.
Paquita's released 40 albums, her first "Mi Renuncia" in 1988, followed by "Ando Tapada" in 1990, "Desquitate Conmigo" in 1992 and "Te Voy a Recordar" in 1993; all of her albums are mostly popular amongst women, but none have managed to become very successful.
She released four albums in 2008, but has since released only one: the 2015 "La Leyenda Del Barrio".
Acting credits
Paquita's debut film role was in the 1992 romantic family drama "Vintage Model", which starred Silvia Pinal and Alonso Echanove, and was directed by Raul Araiza. It follows Carmen who likes astrology and has her own radio show on which she gives her fans romantic advice, and the movie won two awards.
Paquita's debut TV series role was playing a supporting character in seven episodes of the popular 1992 romantic drama "Maria Mercedes", which starred Thalia and Arturo Peniche, and follows poor girl Maria Mercedes who sells lottery tickets, and who's now fallen in love with a wealthy man.
Paquita played a supporting character in the 1993 episode "El Camino Trazado" of the crime thriller series "Mujer, Casos de la Vida Real", which starred Eduardo De Gortati and Silvia Pinal, and covers the true cases of domestic violence, prostitution and rape. The series aired its more than 1,600 episodes from 1985 through 2007.
The year 2003 saw Paquita play Antonia 'Mama Grande' Gonzales in an episode of the romantic series "Velo de Novia", which starred Eduardo Santamarina and Susan Gonzalez, and follows Andrea Paz who's received a heart transplant and has fallen for the donor's fiancé.
Paquita went on to play a supporting character in the 2007 episode "Perdidos" of the comedy series "La Familia P. Luche", and the year 2008 saw her star in the music video "Ricardo Arjona Feat. Paquita la del Barrio: Ni Tu Ni Yo". Her only other acting credit has been portraying Mesera in the 2013 historical movie "Ciudadano Buelna", which starred Marimar Vega and Sebastian Zurita, and was written and directed by Felipe Cazals. It follows the life and death of law student Rafael Buelna Tenorio, who died aged 33 fighting for his conviction of equity and justice.
Love life and marriages
Paquita prefers not to speak about her love life in public, but it's known that she's been married twice.
She was only 15 when she married her first husband Miguel Magana, who was 44 at that time; the marriage lasted from 1962 through 1969, during which Paquita gave birth to their two sons. The two divorced because Paquita had discovered that Miguel was married to another woman, and that they had children together.
She married her second husband, non-celebrity Mexican Alfonso Martinez in 1969, and they were together for 31 years until Alfonso's death in 2000; Paquita's revealed that Alfonso was also unfaithful, but that she still chose to stay with him.
There are no other men whom Paquita's perhaps been with, that we know about; she seems to be unattached as of August 2023, has been married twice and has two sons with her first husband Miguel Magana; she's now a widow.
Interesting facts and hobbies
The LGBT community criticized Paquita when she stated in an interview that it was better for orphans to die than to be adopted by a homosexual family; Paquita quickly apologized, and then performed at the gay club Spartacus Disco.
She was nominated for a 2013 Grammy for Best Regional Mexican Album, for "Romeo Y Su Nieta".
Close to 300,000 people are following Paquita on Instagram today, and she's posted over 1,500 pictures and videos onto the network; most of her content features her performing, while others serve to promote her upcoming concerts.
Paquita was once passionate about travelling and has visited all of the South and North American countries, while she nowadays prefers to stay at her home in Mexico City.
One of her favorite actresses is Rita Moreno, and some of her favorite movies include "West Side Story", "Singin' in the Rain" and "The King and I".
Appearance and net worth
Paquita's age is 76. She has brown eyes and blonde hair, is 5ft 3ins (1.6m) tall and weighs around 190lbs (85kgs).
Paquita's net worth's been estimated at over $10 million, as of August 2023.