• Kara "Pwincessly" was born in Ventura, California in 1997 and grew up in Washington DC.
• She has an older sister and is close with her mother.
• She is in a relationship with Brandon "PeteZahHutt" who helped her start her YouTube career.
• Her hobbies include playing Minecraft, listening to Twenty One Pilots, and watching The Walking Dead.
• Her net worth is estimated to be around $200,000.
 
Pwincessly is a popular Twitch streamer and a YouTuber, who uploads and streams herself playing Minecraft and other games, such as Mario Galaxy, Life is Strange, Broken Age, etc. Let's find out more about her net worth, current relationships status and career.
Early life, family
Kara "Pwincessly" – surname unknown – was born on 4 September 1997 in Ventura, California USA, so born under the sign of Virgo, and holding American nationality. Kara's family subsequently moved to Washington DC, where Kara lived until she turned 18, then moved back to California to continue her education, but didn't enjoy it and returned to Washington where she stays now.
Almost nothing is known about her family; she's never mentioned any details about her parents' age or occupations; however, she once dropped that she has an older sister, but not her name. She mentioned that she had a very warm and close relationship with her mother, and whenever she felt down, she could get a lot of love and support from her. She is also a good friend for her sister, and they often spend time together.
Education
Kara took online courses on Video Game Design and Computer Science while she was in high school, matriculating from her local school in Washington in 2015. In 2016 Kara shared she was really into architecture and interior design, but she was too busy with her YouTube career, and planned to move to California to progress her education, but apparently hasn't entered any college or university.
Career
Pwincessly started playing Minecraft in September 2013, when she was 16 years old – her older sister introduced her to the game, but Kara was not really impressed at first sight. However, she started to play the game, understood the mechanics and enjoyed the process a lot. She soon found she could stream the process of playing, post the videos on YouTube and get into the community of like-minded people. So she started her YouTube channel on 8 December 2013 and also created her profile on Twitch. She later admitted she enjoyed streaming more, since she could talk to her viewers and share the love of the game they all played. She also said in one of her videos that her friend Brandon – another YouTuber better known as PeteZahHutt – helped her to start her YouTube career, not that he gave her the viewers, but he helped her to gain confidence and taught her how to believe in herself, and keep on making the content she liked whatever the audience said. The most popular video on her YouTube channel is entitled "BRANDON VS KARA: HYBRID ANIMALS"; it has over 51,000 views.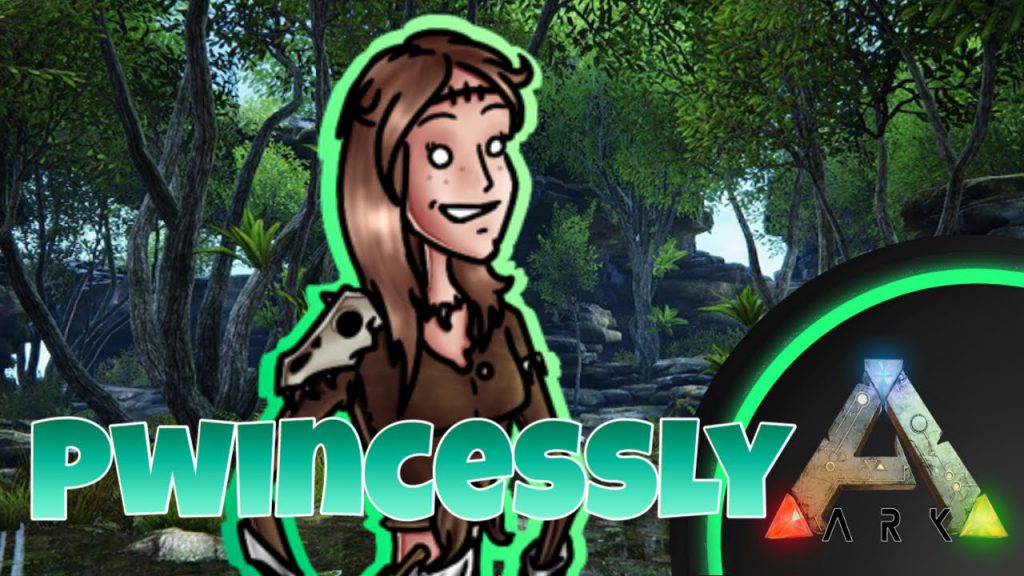 Personal life, ex-boyfriend Brandon "PeteZahHutt"
Kara started dating Brandon "PeteZahHutt" after they met in real life after a month of playing Minecraft on the same server; she said that she didn't know Brandon was a YouTuber and just enjoyed playing and chatting with him, then found out that he was pretty famous at that moment. Kara and her friend Michelle invited Brandon to one of their parties for all the friends who played Minecraft on 23 June 2014. After two weeks of chatting on the 'phone Kara and Brandon started dating officially. They started living together, and Kara used his programs for editing videos, such as Sony Vegas and many others, as he had the license to use them, and she didn't have enough money to buy them herself. Brandon helped Kara a lot to learn how to use all those editors. As for 2019, they are still dating, as Brandon often mentions Kara in his Twitter posts, saying she encouraged him to announce his streams on Twitter daily.
Who is Brandon "PeteZahHutt"?
Brandon "PeteZahHutt" aka "BathZahTub" was born on 14 March 1997, and grew up in Southern California. He is a famous YouTuber and Twitch streamer, who mainly focuses on Minecraft. As for July 2019, he has almost 900,000 subscribers on his YouTube channel, while his Twitch profile is followed by over 230,000 people. He posted his first video on his YouTube channel in April 2012, entitled "Channel Intro Video FLOATING ISLAND". Brandon's most popular videos were posted in 2015, one of them was entitled ""Zero" – The 100th Episode of How To Minecraft SMP" and amassed over 1.7 million views; another video made for charity was entitled "DO NOT LAUGH CHALLENGE – (Reddit Challenge for Charity)" also accumulated over 1.7 million views. As for now, Brandon still uploads new videos on a daily basis, and as for his streaming schedule, he also tries to go live every day.
Hobbies and interesting facts
Kara's favorite band is Twenty One Pilots, so much so that she can't even choose her favorite song of them as she likes them all; the first songs that made her like the band in January 2014 were "Holding on to You", "Car Radio" and "Guns for Hands".
She also likes such bands as Muse, Panic! At the Disco, Marina and the Diamonds, Paramore, Arctic Monkeys and many others.
Kara is a cat lover, and spending a lot of time with her cats; she had a cat named Hannah but which died in 2015, and Kara grieved a lot on her loss; she also had two younger cats named Diana (named after the Princess Diana) and Bear;
Kara also has a dog named Bellamy (after the front man of the music band Muse, Matthew Bellamy).
Her favorite food is seafood, enjoying pasta with seafood, such as shrimps, crabs and lobsters;
Her favorite dessert is strawberry in chocolate, and her favorite drink is tea.
Kara's favorite color is green.
Kara's favorite season is winter, and she wanted to live in a city where it snows a lot, as she feels very cozy.
Kara enjoys watching TV shows; her favorite series for the moment is "the Walking Dead".
Kara has a severe allergy and suffers in spring when lilacs bloom.
She supports the LGBT movement and the Pride Month.
don't tell him i told u but my dog's bday is in 8 days and he's stoked he has the same sign as u pic.twitter.com/4bNk06xqAL

— kara (@Pwincessly) March 12, 2019
Social media presence
Kara is not very active on social media platforms except Twitter, with her profile followed by over 27,000 readers. She sometimes posts on her Instagram account which is followed by over 10,000 people. As for her YouTube channel, it's amassed over 47,000 subscribers, while her Twitch streams are followed by more than 20,000 viewers.
Appearance
Kara once shared that she didn't hurry to use a webcam on her videos, as she didn't like to show her face, as she felt a little uncomfortable about that. She said there was something about it that brought her to a state of anxiety, but she was going to fight that feeling and start posting videos with the webcam on. However, she's never posted a video with her face; even when she dated Brandon "PeteZahHutt", and he was vlogging, she hid behind the camera not showing her face, explaining she had social anxiety. There was only one exception when she let Brandon post a photo of them on his Instagram. This photo let us find out she had long light brown hair and hazel eyes; there's still no information about her height, weight and vital statistics.
Net worth
Authoritative sources estimate Kara's current net worth to be around $200,000, accumulated largely streaming Minecraft on Twitch and getting donation tips there. As for her YouTube channel, it doesn't grant her any income for the moment, and Twitch is still her only source of earning money. As for her boyfriend Brandon, he gets over $2,500 per month from his YouTube channel, while his overall net worth is estimated to be around $350,000. As they are both very active on Twitch and keep on streaming almost daily, their net worth is only going to grow in future.